A great cover photo is essential if you want your Instagram Reel to capture your audience's attention and achieve the best possible results for your brand and your account.
A well-designed cover photo can make all the difference in showing off your professionalism and design quality while attracting more people to your Instagram content. Who knew a simple thumbnail could have such a make-or-break role?
Fortunately, creating great Instagram Reel covers can be simple and easy when you have the right skills on your side! Need answers? Look no further than Plann! Here are our top three tips and tricks for crafting Reels covers that deliver a REEL impact.
Why You Need an Awesome Instagram Reels Cover Photo
Instagram Reels cover photos can be influential when it comes to supporting a great content marketing strategy. That's why great cover photos are so critical!
Effective Reels covers can help you generate more interest in your video content, capturing audience attention and convincing people to find out more about what you have to say. Over time, this can help you improve reach and maximise growth.
Instagram Reel covers can help you represent your brand as a professional business with a quality focus. If your cover photos are crisp, clear, and engaging, they'll represent these values as part of your broader brand ethos. This can only be good for your reputation. Remember, your cover photo appears on the grid!
Finally, adding a cover photo to your latest Instagram Reel could actually lead you to an algorithm boost. When analyzing and distributing your content, the Instagram app considers all the data. Adding a good Reel preview image can give the algorithm more information to help it show your content to more people.
Our Top 3 Must-Haves for Instagram Reel Covers
Feeling overwhelmed yet? Don't panic! Great Instagram Reel covers can be simple. Just keep these three must-haves in mind, and start creating better cover photos than ever before!
1. Add a Text Title to Your Thumbnail
A picture speaks a thousand words, but sometimes, you really do need to say what you mean.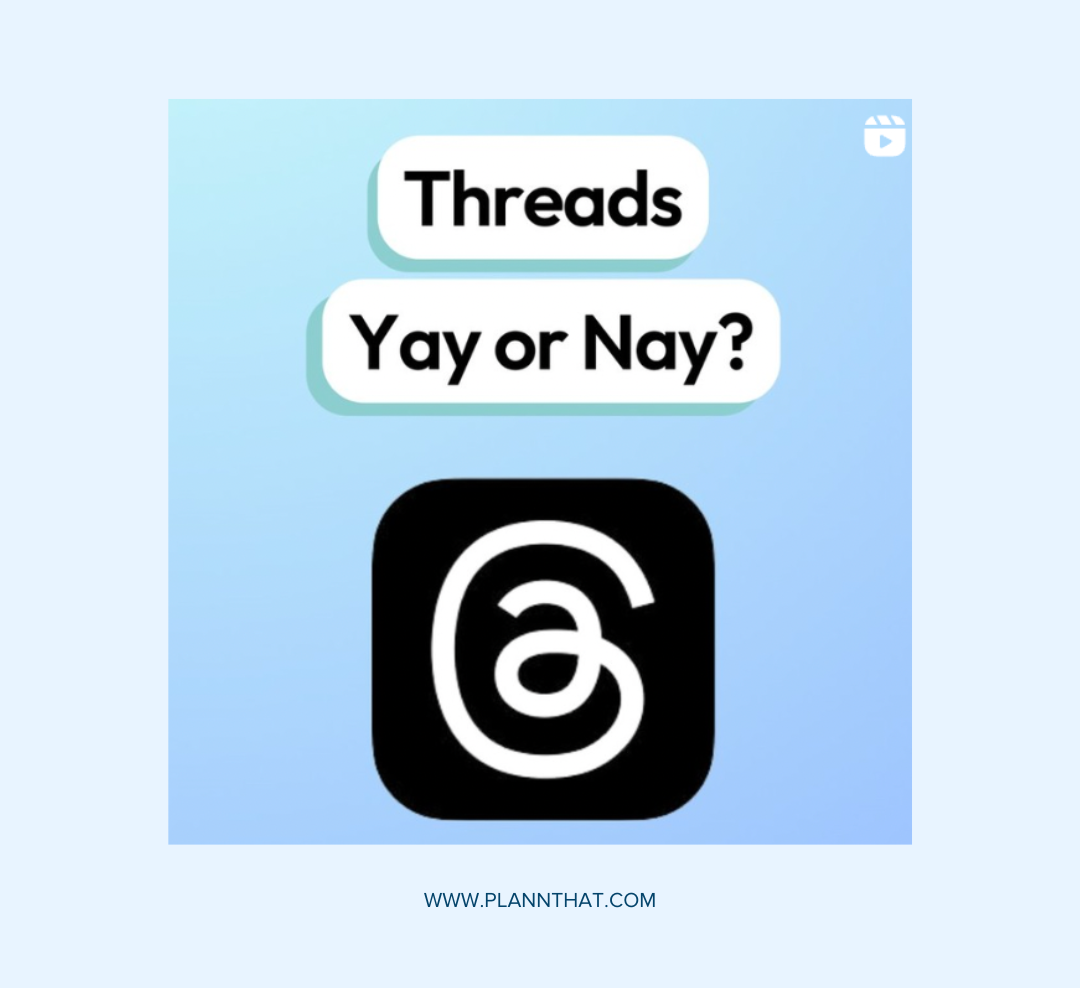 Instead of relying on visual details alone, it can be helpful to include some text details in your cover photo. This can catch the eye and offer a quick glimpse into the topics or ideas your video covers. This helps you set clear expectations and get the right audience on board.
When adding text to Instagram Reel covers, there are a few things you need to remember. Make sure that your text details are crisp, clear, and easy to read. Try to choose a short title that gets straight to the point without overwhelming the frame or the viewer.
Importantly, keep your text in the centre of your cover photo. Only a square view of your Instagram Reels cover will be visible on your grid. It's best to design for the smallest display so that you know your text will appear in full anywhere on the Instagram app.
2. Use Clear Photography and Design Elements
Say goodbye to stock-standard camera roll pictures! Instead, create a well-designed cover photo.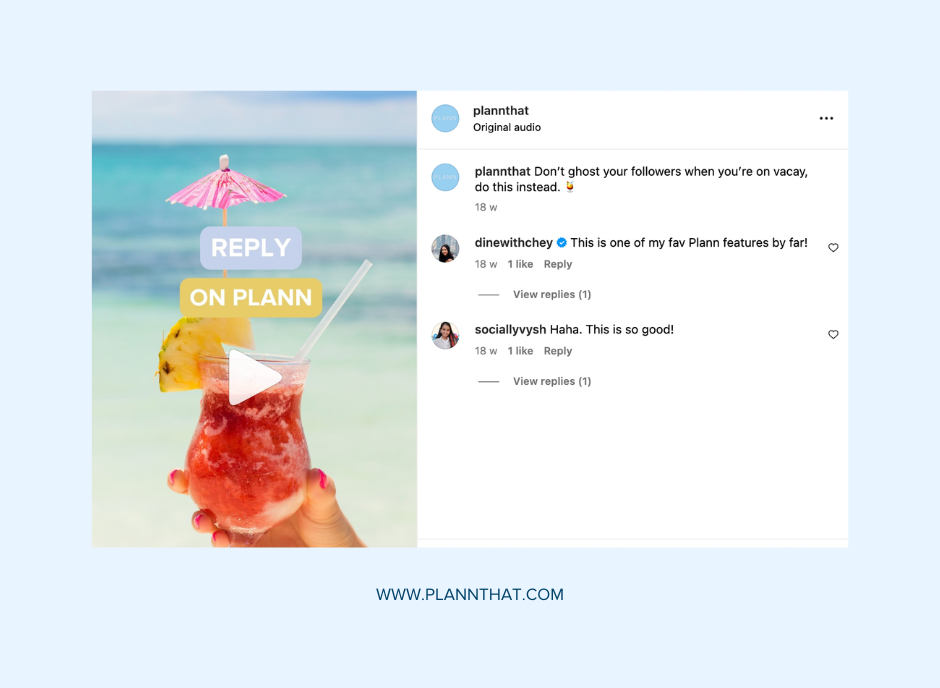 Effective Instagram Reels covers need clarity. Aim to create a thumbnail that utilises clear photography and crisp design elements that speak directly to your brand and the message you're trying to communicate in your Instagram Reel.
As you design Instagram Reels cover photos, think about how your cover will look in the feed, on the grid, and in other Instagram locations. Stick with easy-to-see elements that add colour and interest to your frame without overcrowding it.
Don't forget to ensure that your cover image stays in line with the video you're sharing. Use a combination of camera roll pictures and graphic design features to produce an image that authentically represents the Reel you're planning to post.
3. Stay True to Your Brand Look and Vibe
Stay true to who you are, and produce Instagram Reel covers that align with your brand.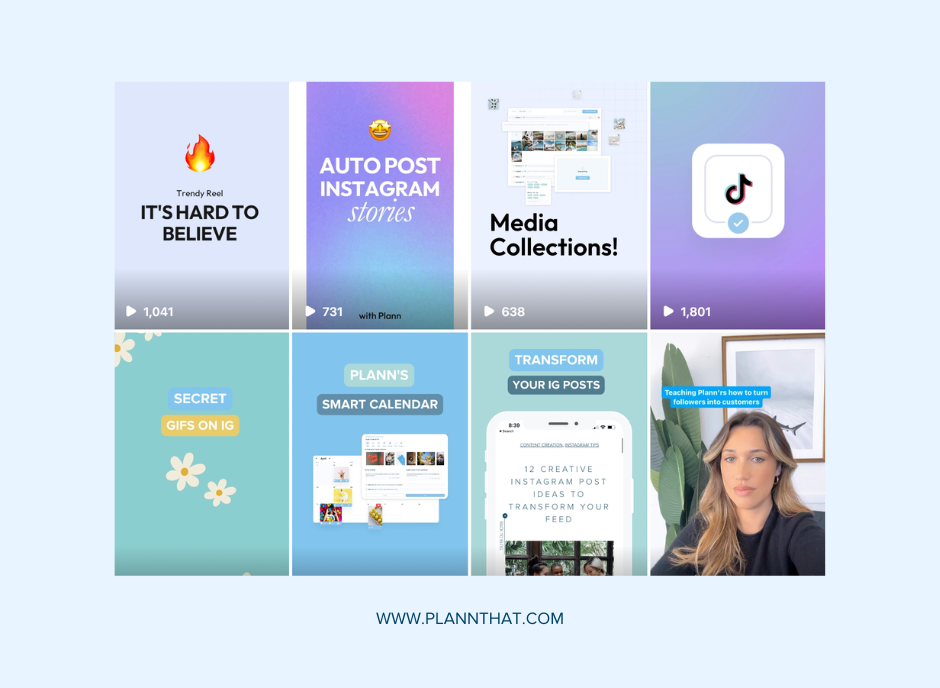 Your Instagram Reels are part of your brand narrative and your overarching marketing strategy. Incorporate common themes and branding elements, like branded colours and logos, to keep your content consistent and easily recognisable.
When creating Instagram Reel covers, find opportunities to express who you are and what your brand stands for. Choose a cover photo that brings in specific brand details that people who already know your business will be familiar with.
Remember to treat Instagram Reels as a new digital marketing avenue. Instead of turning to your camera roll for any old picture, add a Reel cover that fits your account aesthetic. Who knows? You might even be able to repurpose designs later for other marketing activities.
Other Things to Keep in Mind
You know the importance of a great thumbnail, and you know what you should include to make your cover photo a success. What else do you need to know before you can begin?
Design for the right formats and dimensions! This will take the stress out of the uploading process and ensure your cover image appears clear and unpixelated on the Instagram app. Your cover photo should be 1920 by 1080 pixels. Your design should work well for both a 9:16 aspect ratio in the Reel feed and a 1:1 aspect ratio on your grid.
The right tools can make a big difference to what you can create. At Plann, we recommend trying a simple, user-friendly graphic design tool like Canva. Here, you can add even more complex elements to your image, even with only limited art and technology skills. This can help you take total control of your feed starting right now!
Plann for Instagram Reels Success
By choosing the right techniques and approaches to thumbnail design, you can put your brand on track for Instagram success, driving more traffic and optimising engagement and conversion rates.
Are you keen to take the stress out of managing your Instagram while staying in control of your brand's social media strategy? Get started with scheduling! Sign up now for a FREE 7-day trial of Plann.