TEAM CHAT + APPROVAL FLOWS
Work together as a team to build your strongest strategy
Collaborate with your team, virtual assistant, or
clients to easily communicate, approve, and streamline social posts, all without leaving Plann.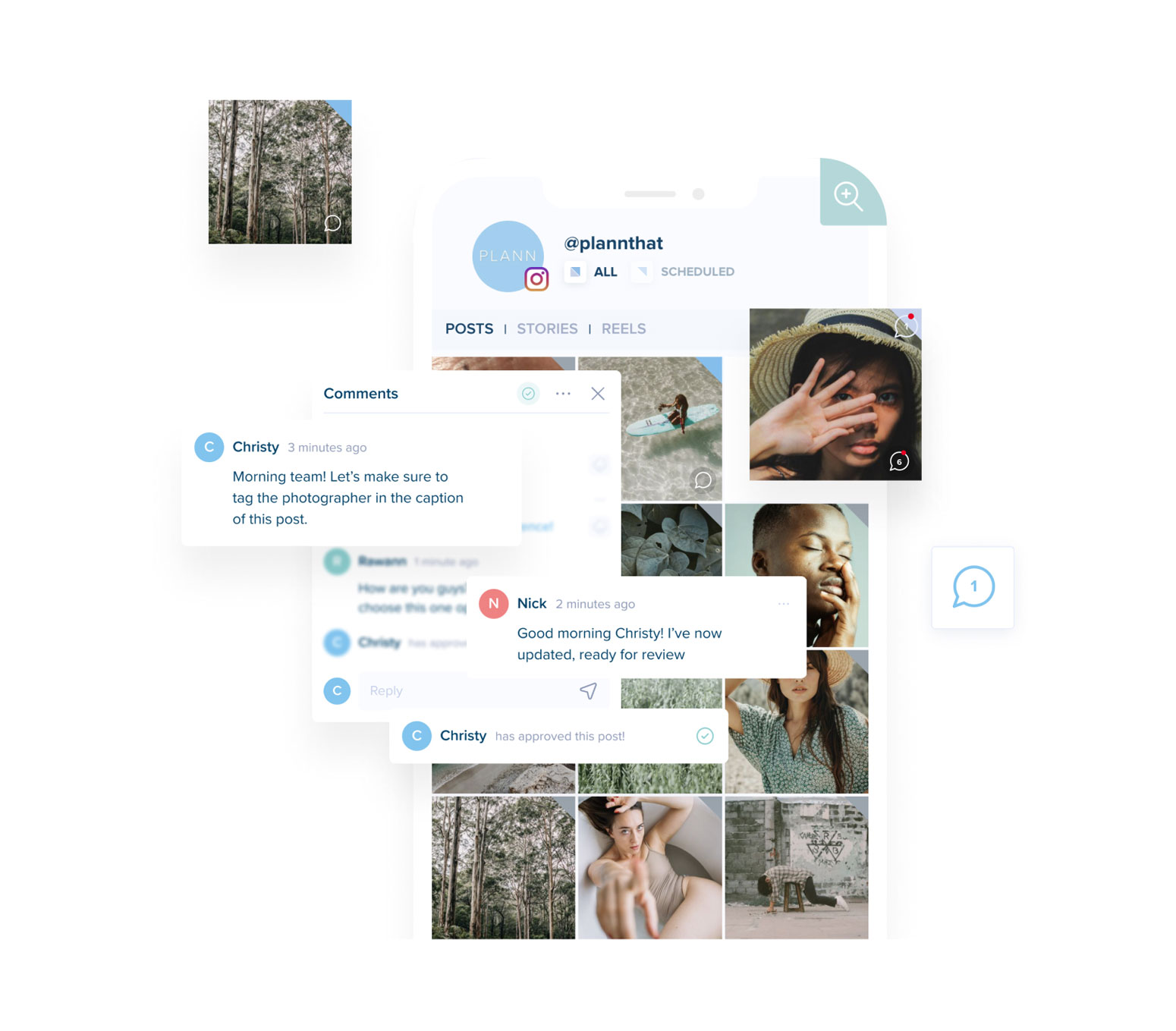 Easily start chats + discussions about each social post
Collaborate and work together inside Plann to keep all comments and workflows together in one place.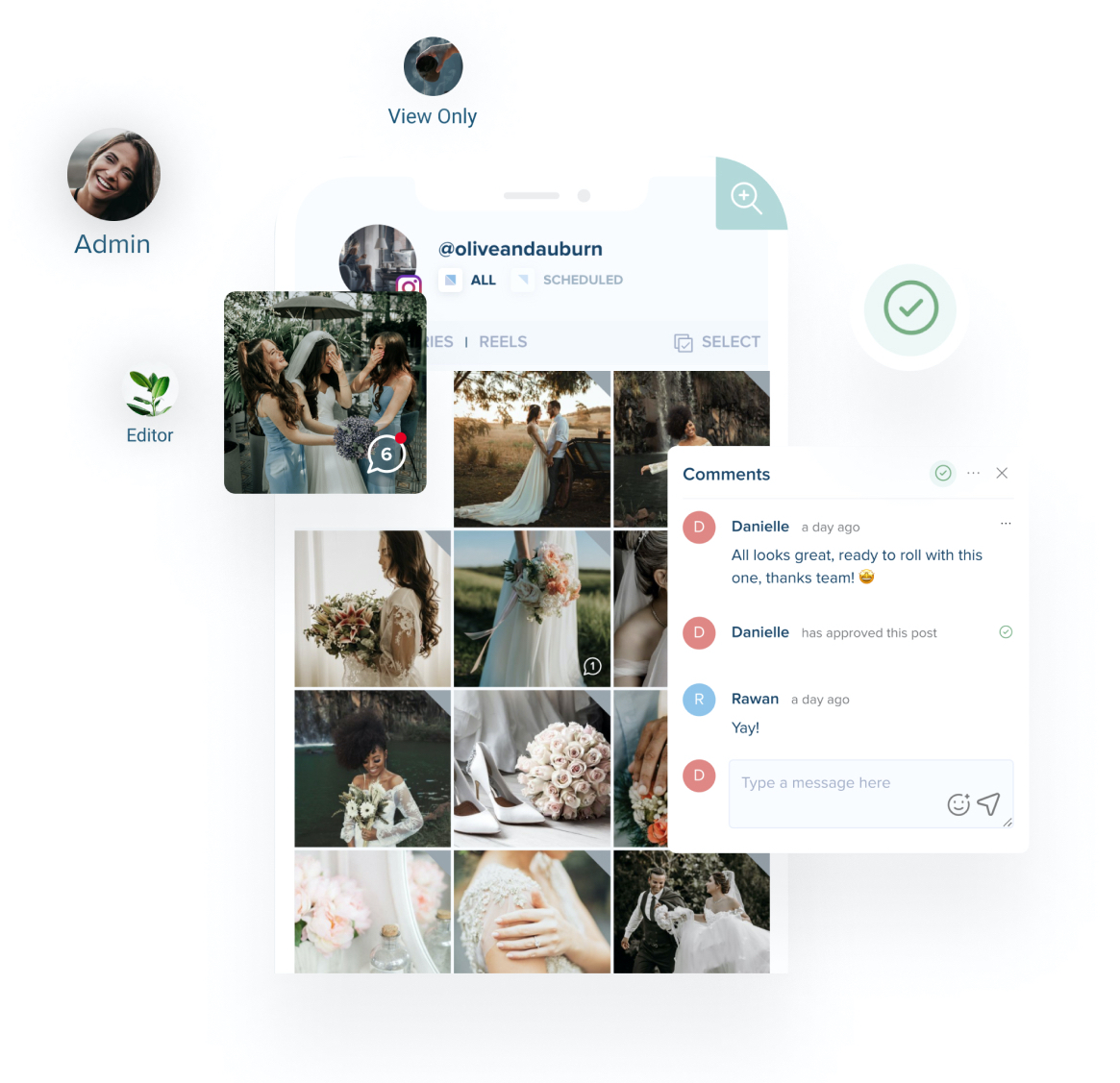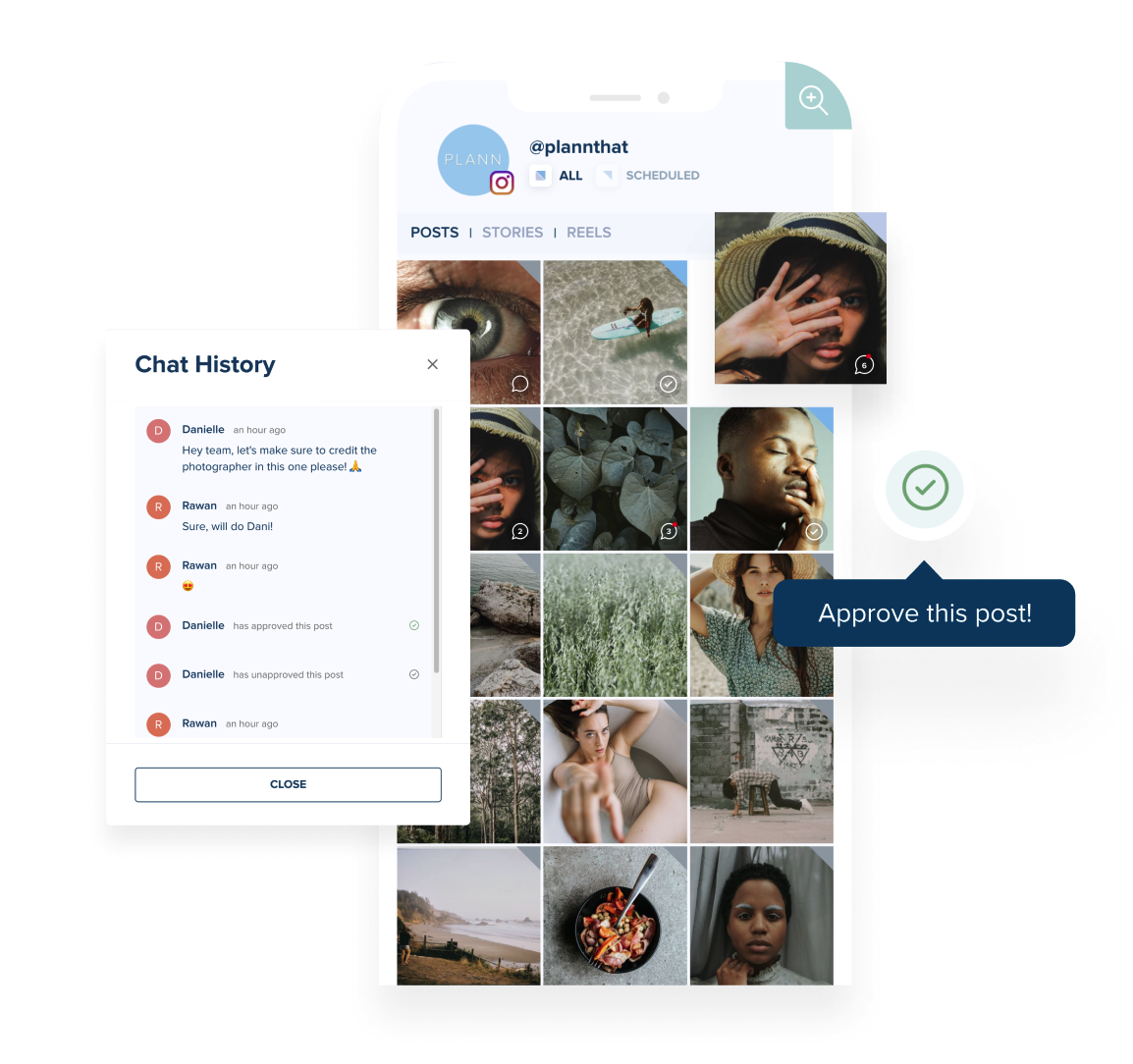 Content approval flows to keep everyone moving together
Create your own approval workflows using Plann's built-in tools where you can keep your team accountable and moving fast.
Crafting Content Effortlessly at Scale
We chatted to Airam to find out what he loves about social media, his tips for aspiring social media managers and how Plann has helped his business grow and succeed.
"Plann has made content planning, scheduling, and posting a breeze. I am able to be two to three weeks ahead for clients. It's also made it easy for me to manage over three clients, too."
Grow your team so you can focus on building your business
Working with a team across your marketing and social media is an exciting growth milestone in any business.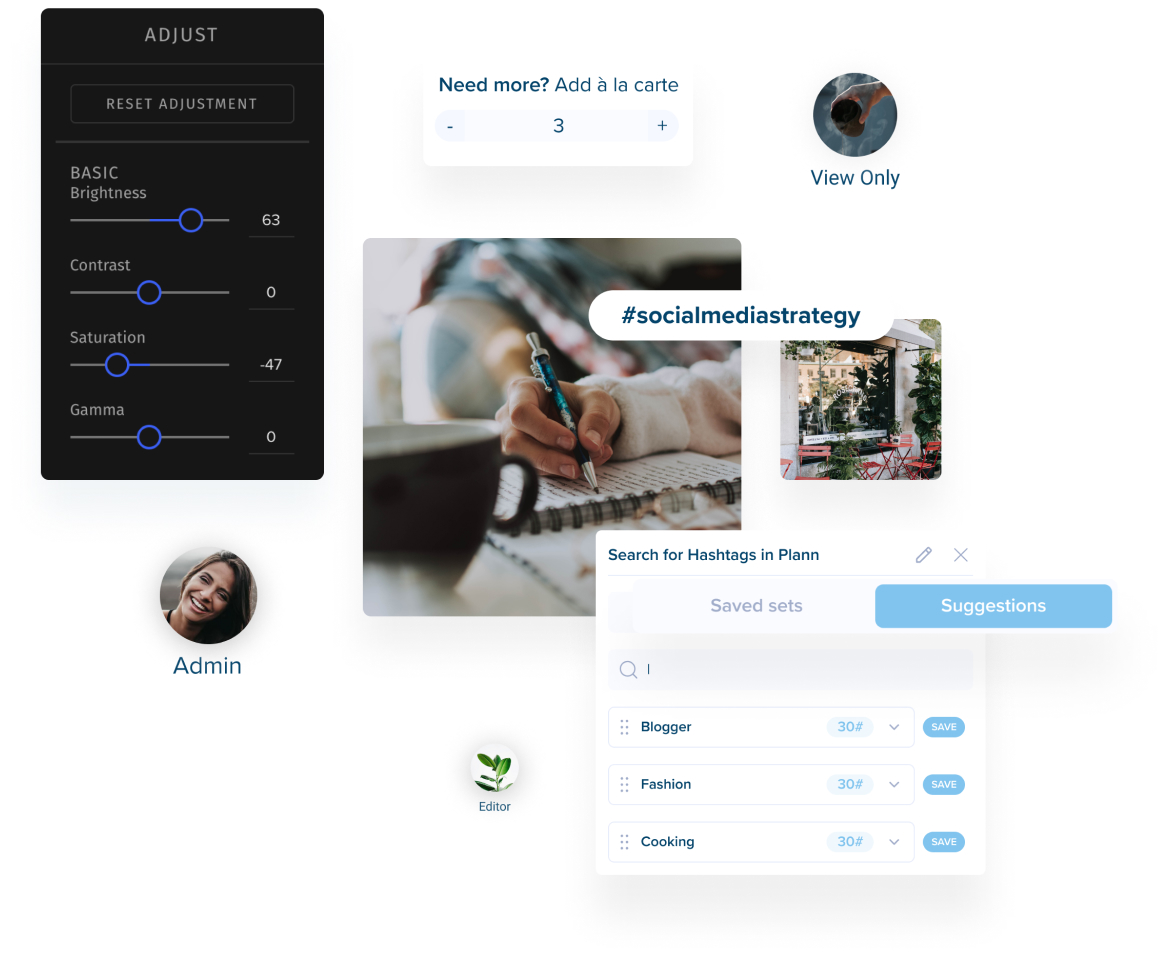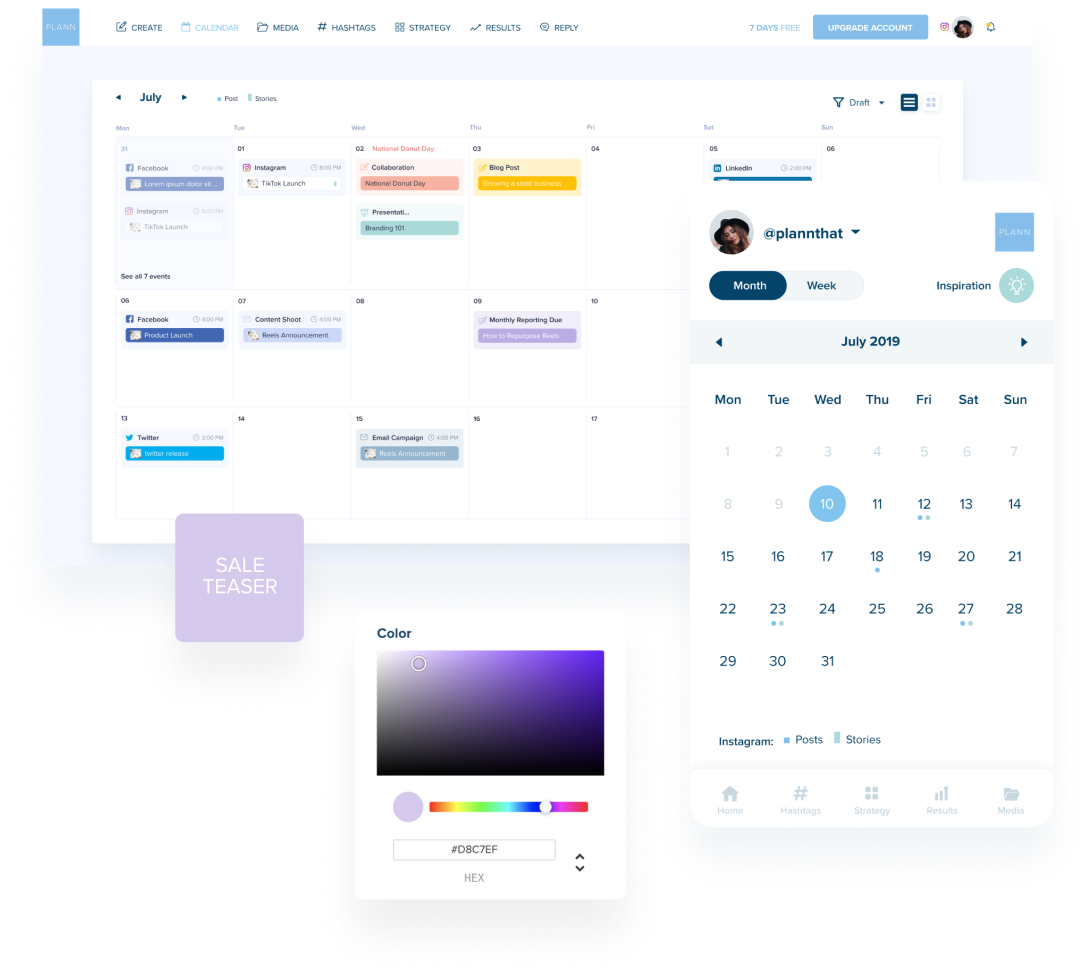 Tools that make team sharing and collaboration easy
From sharing notes about your strategy, to building a strong asthetic, here is how else Plann will help your team get results.
"The first thing I noticed when I downloaded Plann was: it's so easy use! It had all of the tools I was looking for while being really simple and easy to learn."
"I definitely love the hashtags sets! It makes it so easy to remember to use them!"
"I love being organized and being intentional with my posts. Plann allows me to really map out the strategy from month to month."
"Using Plann has really helped me to tell a story. Instead of just throwing up a photo because I feel that I "have to post" something, it allows me to feel like a magazine editor curating a story for my readers. I definitely can't live without it!"
"The Plann app has been a life changer for years now! It allows me to organize, scheule, and auto-post content across 4 different social media accounts on 4 different social media platforms, I mean, come on!!"
"Plann has well and truly upgraded my Instagram page. As both a professional lifestyle journalist and a blogger for my own company, it's great to be able to switch between accounts under the one, easy-to-use, accessible app."
"I have tried multiple scheduling tools, and Plann is my current favorite. It's so intuitive to use, I love that you can schedule stories, too."
"I recommend Plannthat! The tool is easy to use and has plenty of features to organize your workflow on networks (IG, FB, TikTok, Linkedin)"
Simplistic, minimal, beautiful software to take your marketing to the next level.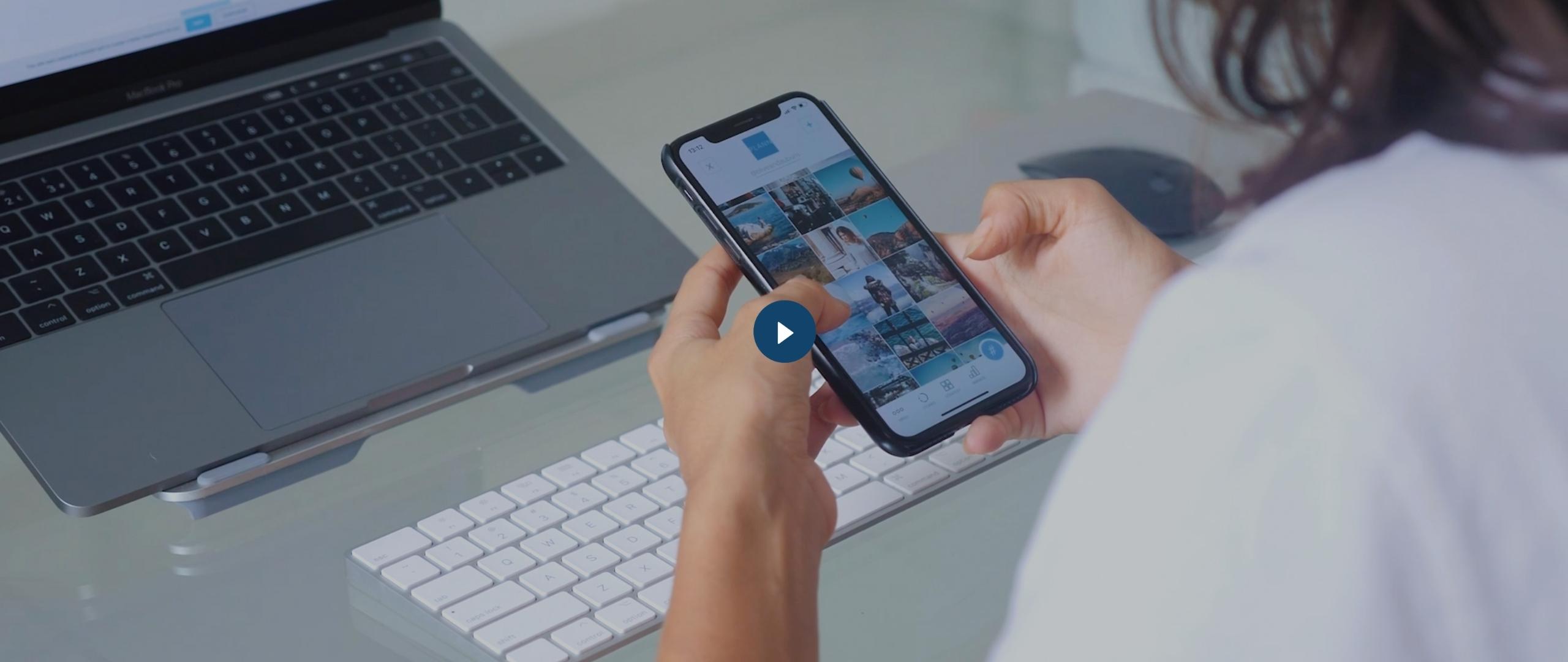 How can we help you?
Learn more about how Plann can help you build, engage and grow your brand with our all-in-one social marketing solutions.
How does the Team Chat + Approval flow work?
Can I try Plann with my team first?
Yes, you can invite your team during your 7 day trial to see how powerful Plann is for your whole team.
Does the chat feature work in real time?
Yes! Work together remotely on the same project to get things done faster.
Can I mark comments as unread and come back to them later?
Absolutely! It's a great way to control and organize your to-do list.
How many team members can I add to Plann?
Plann has been designed to grow with you and your business. You can add as many team members as you'd like. Either choose the right plan for you, OR, add individual al la carte for as long as they are required!