It's a familiar scenario. "Hey, did you see that cute pic I put up on Instagram with my dog?" your friend says. "No!? I literally never see your posts!" you respond.
Meanwhile, you look down at your feed and see four posts from that influencer you don't even remember following, a blurry pic from your Great-Aunt who has three followers and of course, a bunch of ads. Yep, it's enough to make you want to scream "WTF?" Aka. "Who owns That Feed, coz it sure as heck ain't mine!" 
But while it may sometimes seem like what shows up in your feed is random, it's actually not. There's a method to Instagram's madness, and it's called 'the algorithm.'
Contrary to popular belief, this isn't some evil gargoyle cackling maniacally in a bell tower as it shows you the same photo of your ex-partner's sister for the 10th time in a row. Rather, it's the platform's in-built machine learning, based on yours and other people's data that tells Instagram what you're interested in.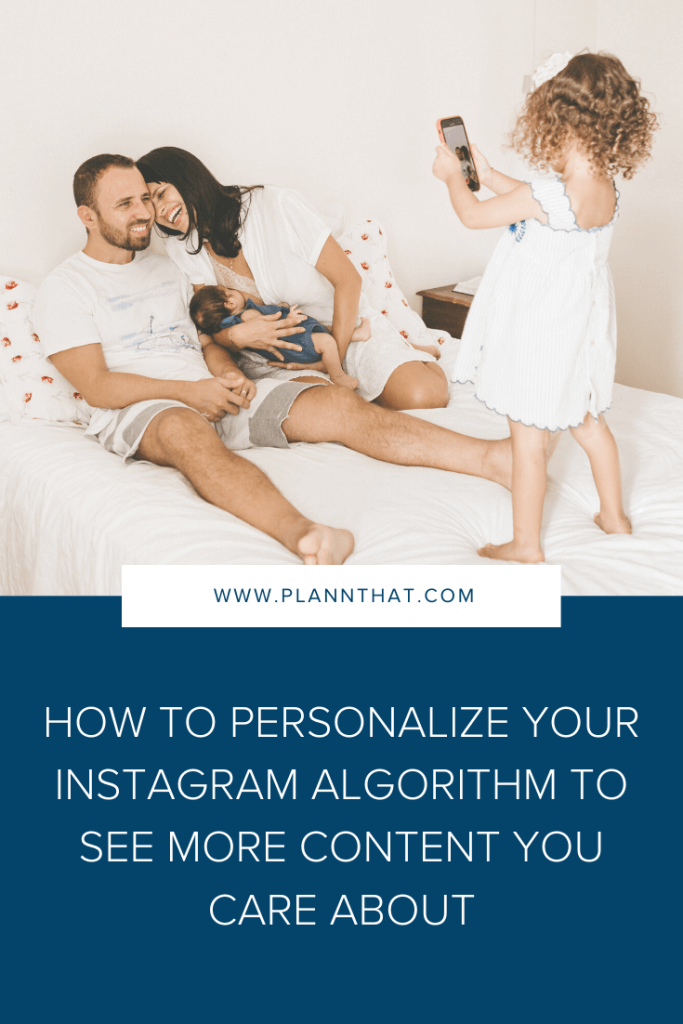 Instagram actually really wants to show you content from your friends, family and other accounts you like. Sometimes, it just needs a bit of an extra helping hand getting there! The good news is, with a few simple hacks, you can reverse engineer your algorithm to show you only content you actually care about.
Here's how to personalize your Instagram algorithm and make your feed a much more curated — and happier — place!
Check your following categories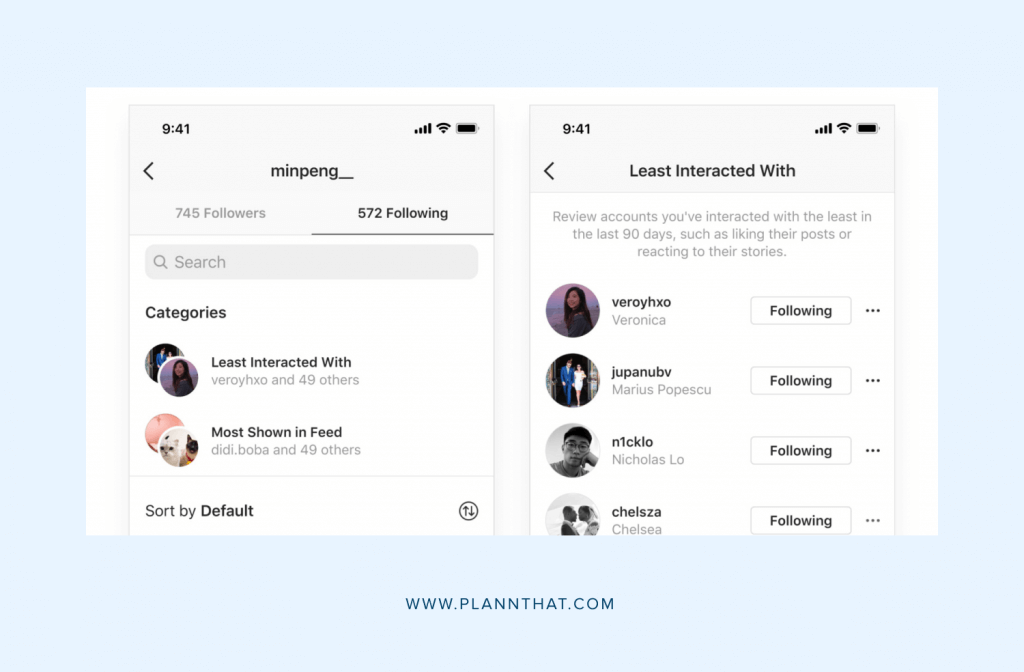 Hey Casper — have you been inadvertently ghosting the people you care about? You might be, without even knowing it! The good news is, Instagram has recently introduced a way to check that: following categories. To access this, click on the 'following' count on your profile. Under the search bar, you will find your 'least interacted with' and 'most shown on feed categories.' If the 'least interacted with' list contains people you care about, it might be time to engage with them a little more so they pop up on your feed more often. 
Show some love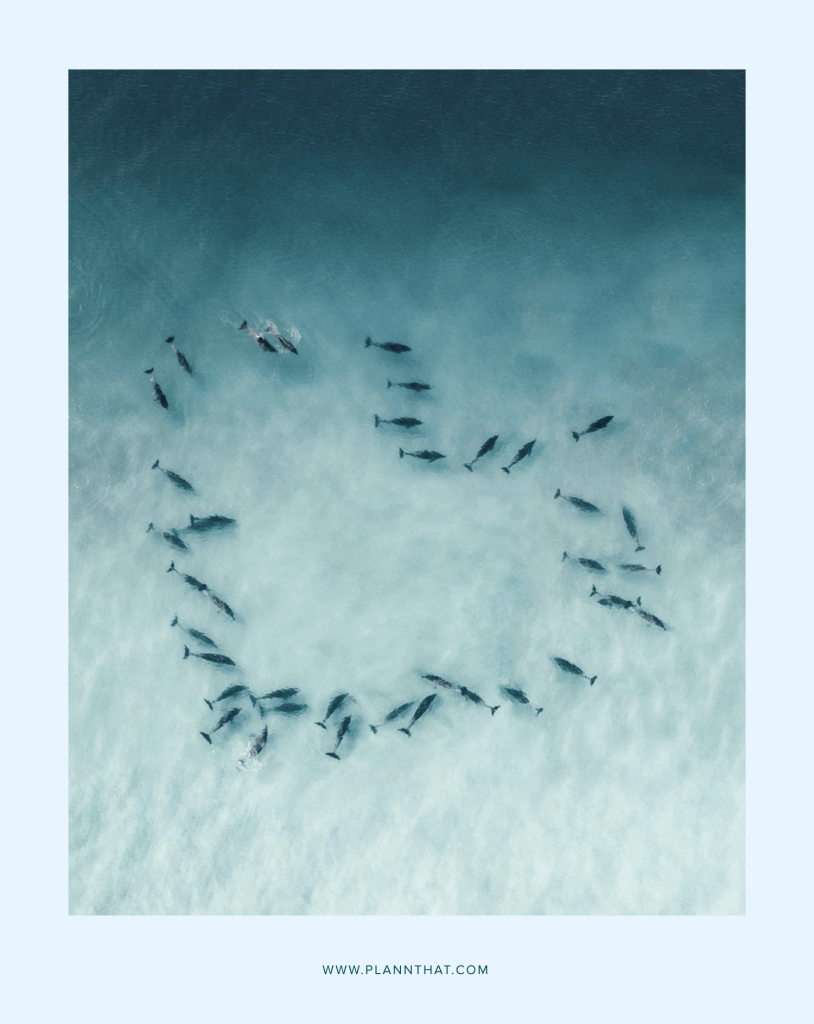 This might sound simple but when you like a post, don't just think to yourself "Wow! I like that post." Be sure to actually give it the ol' love heart double-tap! If you can, comment on it and save it too! This will signal to Instagram that you're a fan of that user's content, so they will continue to show you more of the same. This might also be a good time to show some love to those accounts in your 'least interacted with' list too if you'd like to see more of them.
Think beyond the feed
Instagram itself has confirmed that it's not just the people you follow and the posts you like that determines what you see on your feed. There are a range of different factors involved, including whose stories you watch (and how often you keep watching without clicking through to someone else's) who's content you reshare, whose videos you watch and even who you're tagged in photos with or DM. Yep, it's pretty scary smart! So, be sure to consider your overall online behaviour when trying to trick…errr, we mean, personalize, the algorithm!
Turn on post notifications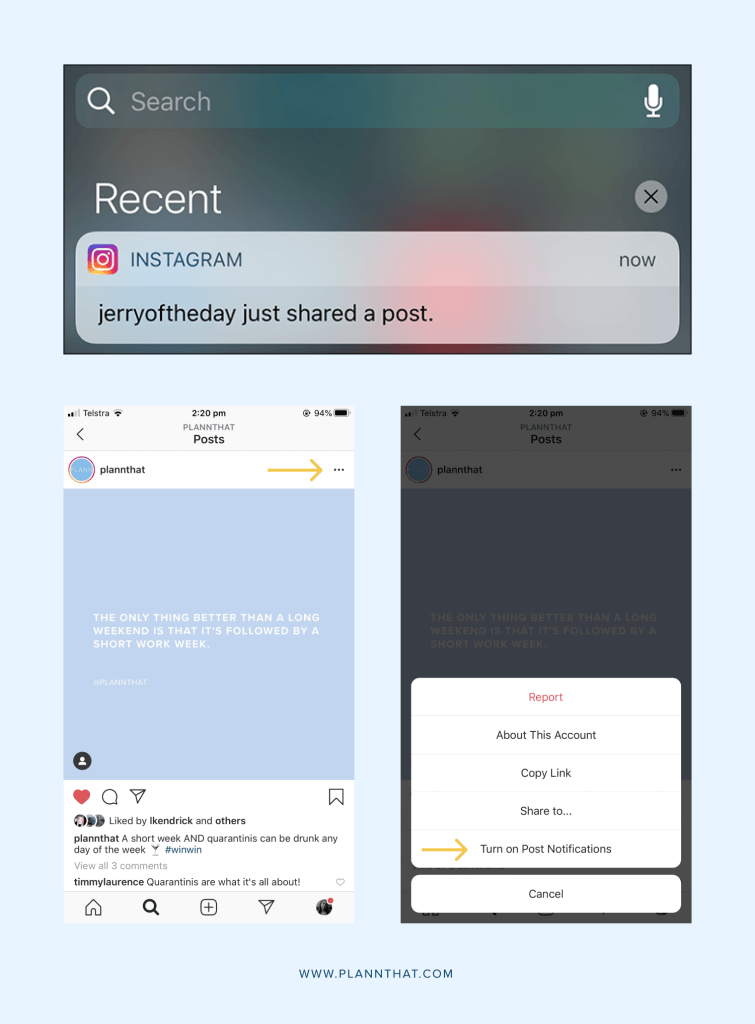 Another easy way to make sure you see the content you care about on Instagram is by turning on post notifications! That way, you'll be alerted every time they make a new post. Not only will this ensure you don't miss it, it's also a great way to train the algorithm to show you more of the content you love. You can do this by going to the account, clicking the 'following' button, selecting 'notifications' and turning it on for posts, stories and even IGTV.
Declutter your list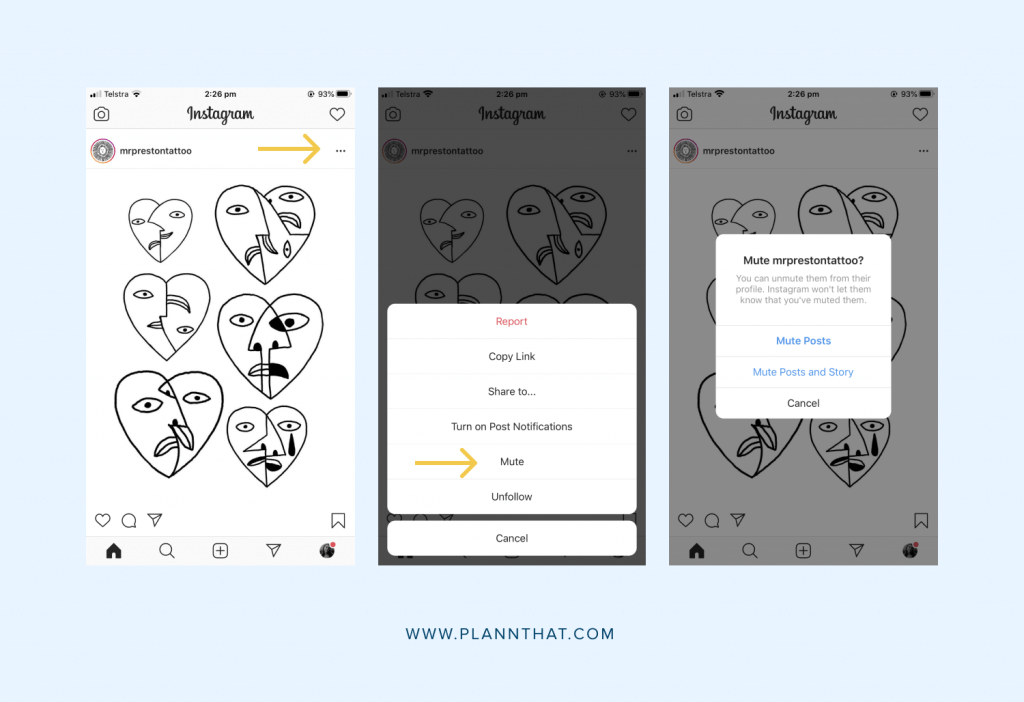 You know those people in your 'most shown in feed' list that make you roll your eyes? That's probably a pretty good sign that you don't want their content showing up on your Instagram! Your feed should be a positive feed that makes you feel happy and inspired, so don't be afraid to cull.
The good news is, you don't even necessarily have to offend anyone or burn any bridges to do so! If you click on the button that says 'following' on your profile, you can select 'mute' to prevent their posts and stories showing on your feed, without having to unfollow them. Ahh, isn't that much better?
So, now you've filled your feed with fun and inspiring content. Now, it's time to make some of your own! Start your free trial of Plann today!