We've teamed up with our friends at CloudSpot to help professional photographers like you to simplify your socials and remove any double-up on annoying daily tasks. Our combined tech-dreams have come together to remove work from your to-do list!

CloudSpot lovers can now import and upload images, whole galleries, pre-saved image captions, important tags and more – straight from CloudSpot directly into your Plann social media schedule!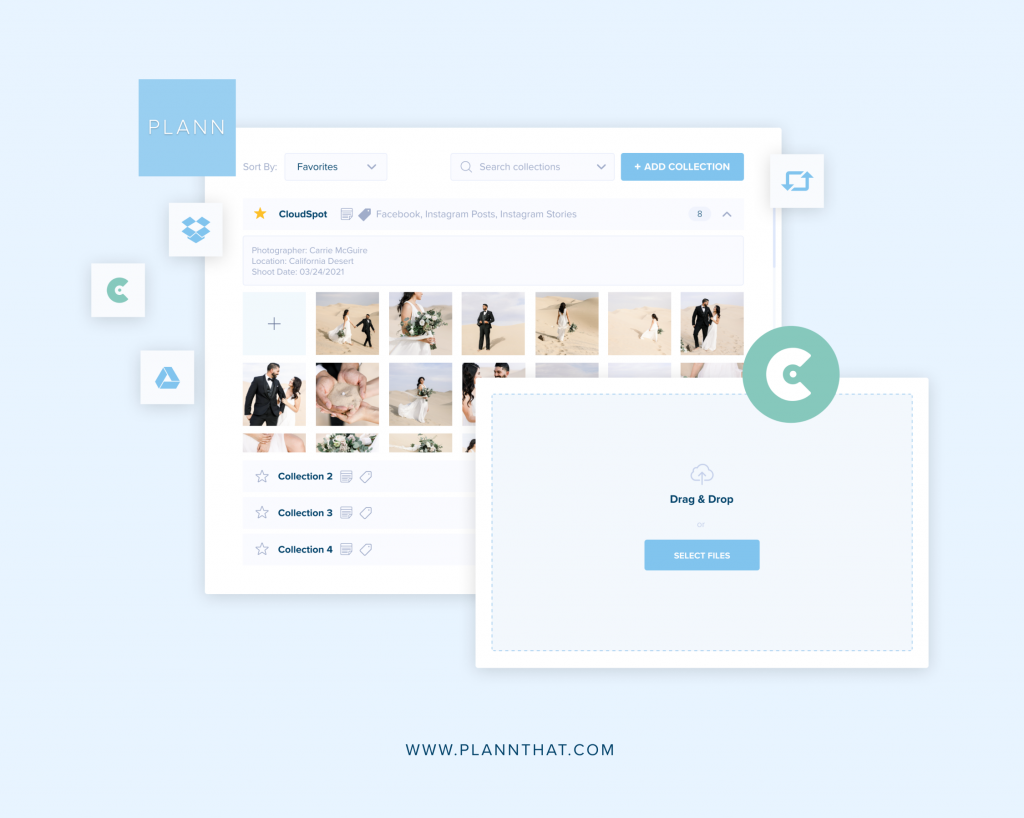 CloudSpot is the world's leading gallery delivery platform for professional photographers, trusted by creatives around the globe.
Streamline Your Workflow from Start to Finish
Professional photographers can start with CloudSpot, then rely on Plann's global social media expertise to optimize the entire upload-to-publish marketing workflow.

Upload Images Just Once!
You can choose to import photos directly from your CloudSpot galleries into your Plann workflow. Instantly import your dashboard photos and Captions into Plann to create, schedule, and automate your entire social media calendar!
Save and Import Important Media Tags & Notes
Any tags on your media that exist in CloudSpot will be saved to Plann's collection tags on import, so you can easily find your content again later. Any notes you've made on your CloudSpot media (for example: suppliers, venues, friends and clients) will be transferred over with your images from CloudSpot.
Add Your Finishing Touches in Plann
Enhance your Captions
Keep and import your drafted Social Media Captions you've added from CloudSpot, or make strategic tweaks to maximize your social media strategy. Captions can include text, vendor lists, hashtags, and emojis. You have full control!
Tag Additional People
Have extra people to credit in your work? Use Plann to add new tags like valued suppliers, venues, friends and clients to help encourage them to reshare your work.
Automatically Post to Instagram to Supercharge Your Social Media Workflow
Once you have your gallery in Plann, design your Instagram grid to match your aesthetic, then put your socials on auto pilot with auto posting.
Watch below for a video demo of the CloudSpot x Plann Integration with Gavin Wade, the founder of CloudSpot.
How Do I Connect CloudSpot to Plann?
When choosing to upload your next image or create your next media collection, simply select to upload from All Apps → CloudSpot.
Choose to connect with CloudSpot, and login to your existing CloudSpot account (or create a new account for free!) . You'll instantly have access to upload from your existing CloudSpot media galleries and import to a brand new Plann Media Collection.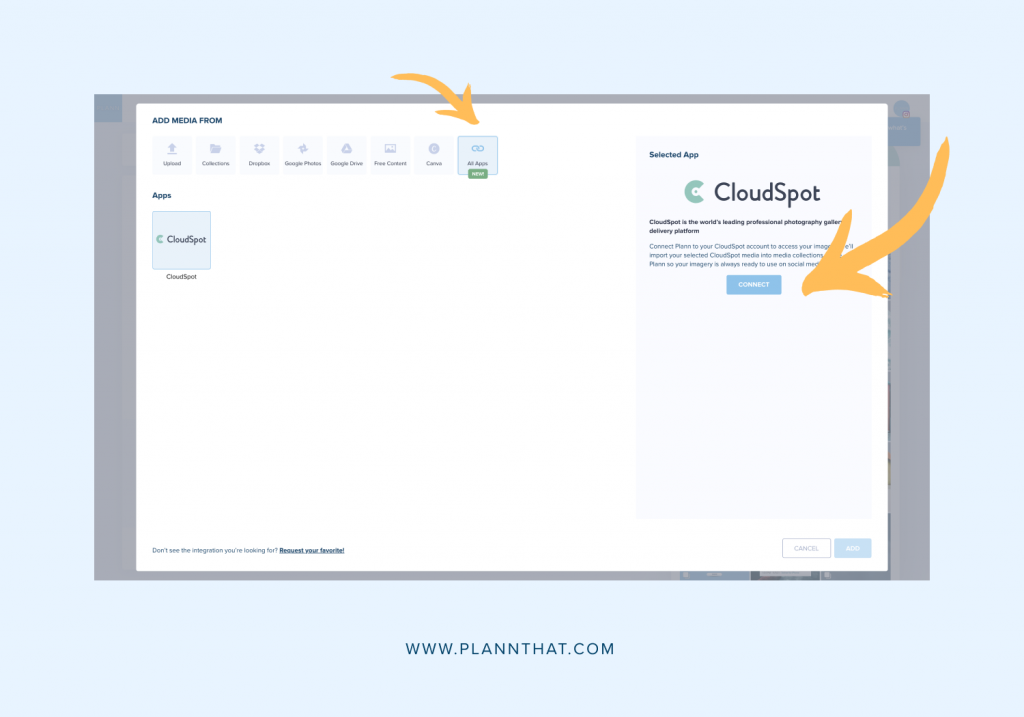 Who is this New Integration Available To?
This powerful new integration is available for ALL people signed up with Plann and ALL people with CloudSpot accounts (yes, even if you're not paying!) We're thrilled to have combined our CloudSpot x Plann teams to come up with leading, innovative solutions that help our communities build successful businesses they're proud of.
Gift Plann to Your Friends, Family or Followers <3

Gift your friends, family, or followers $10 off Plann with your unique referral link!
By using your unique link, you'll gift them a month of Plann free, PLUS, you'll get $10 Plann credit just for sharing a favorite tool.
Find your unique link in your Plann settings to gift the sunshine in someone's day.
How to find your referral link: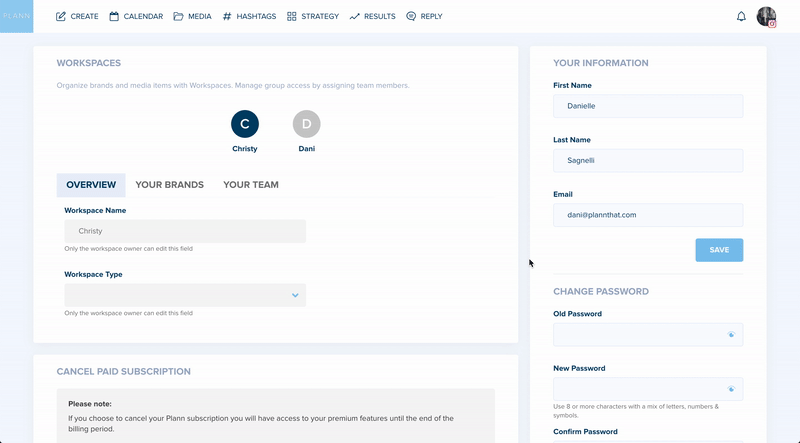 We genuinely love hearing from you and all of your ideas for Plann, including what other software that makes a difference in your day that you'd like us to integrate with.
Reach out to the product team directly at feedback@plannthat.com
Christy Laurence
Plann Founder
@plannthat