To put it simply, Instagram Shopping Posts make it easier for people to shop your products on Instagram. Built into the Instagram app, the Instagram shop feature allows you to set up a digital storefront as part of your business profile.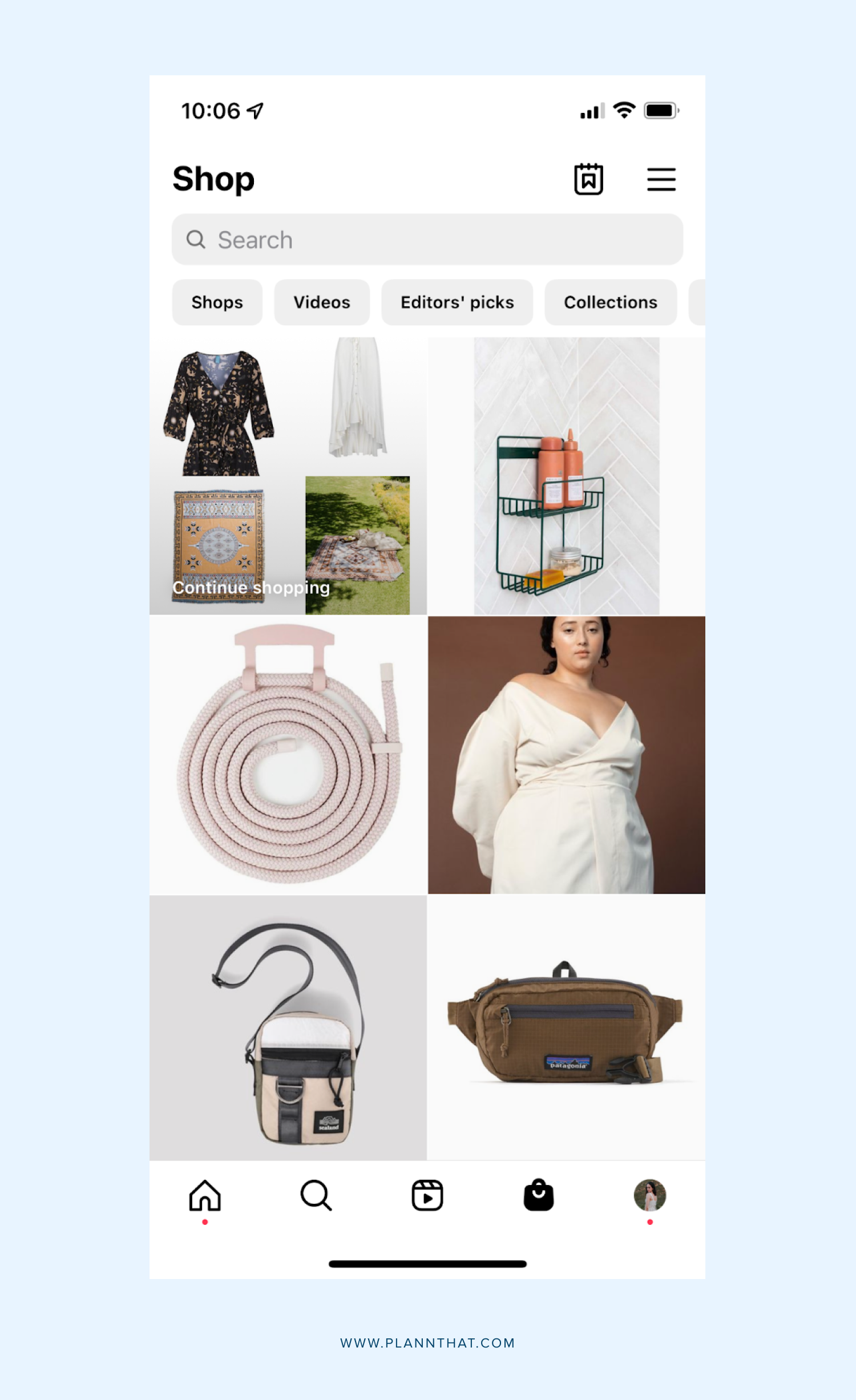 When you set up a shop on Instagram, you get access to a range of amazing features. Your shop will allow you to tag products and share them with the masses.
You'll also be able to direct traffic to your eCommerce store, as well as facilitate new brand collaboration and marketing opportunities. Essentially, Instagram Shopping is all about taking the friction out of the sales process by allowing users to go from product discovery to checkout in just a few taps.
There are a few requirements you'll need to meet to get approved for shopping on Instagram.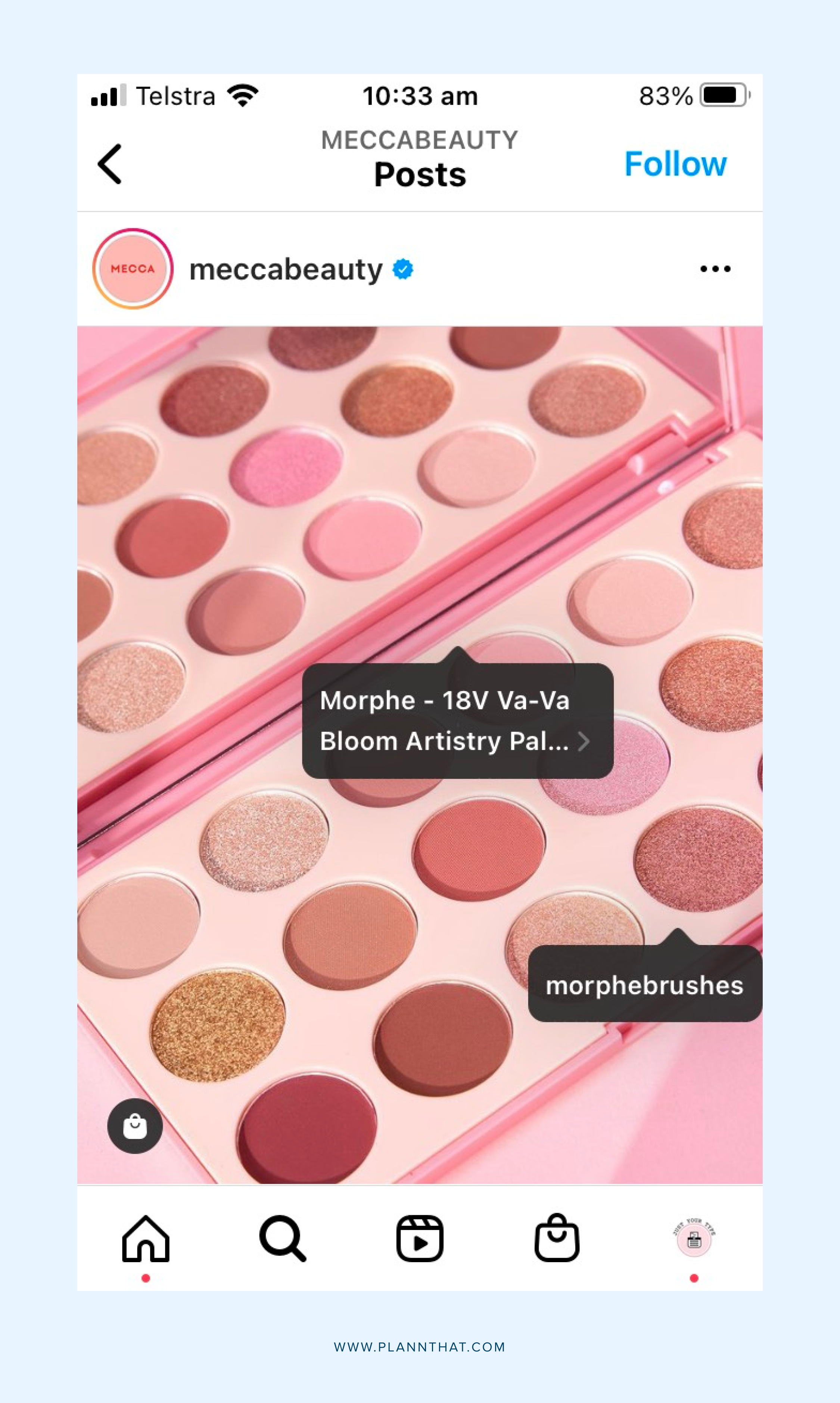 1. You can only use Instagram Shoppable Posts if you're located in one of these 46 countries where it is currently available.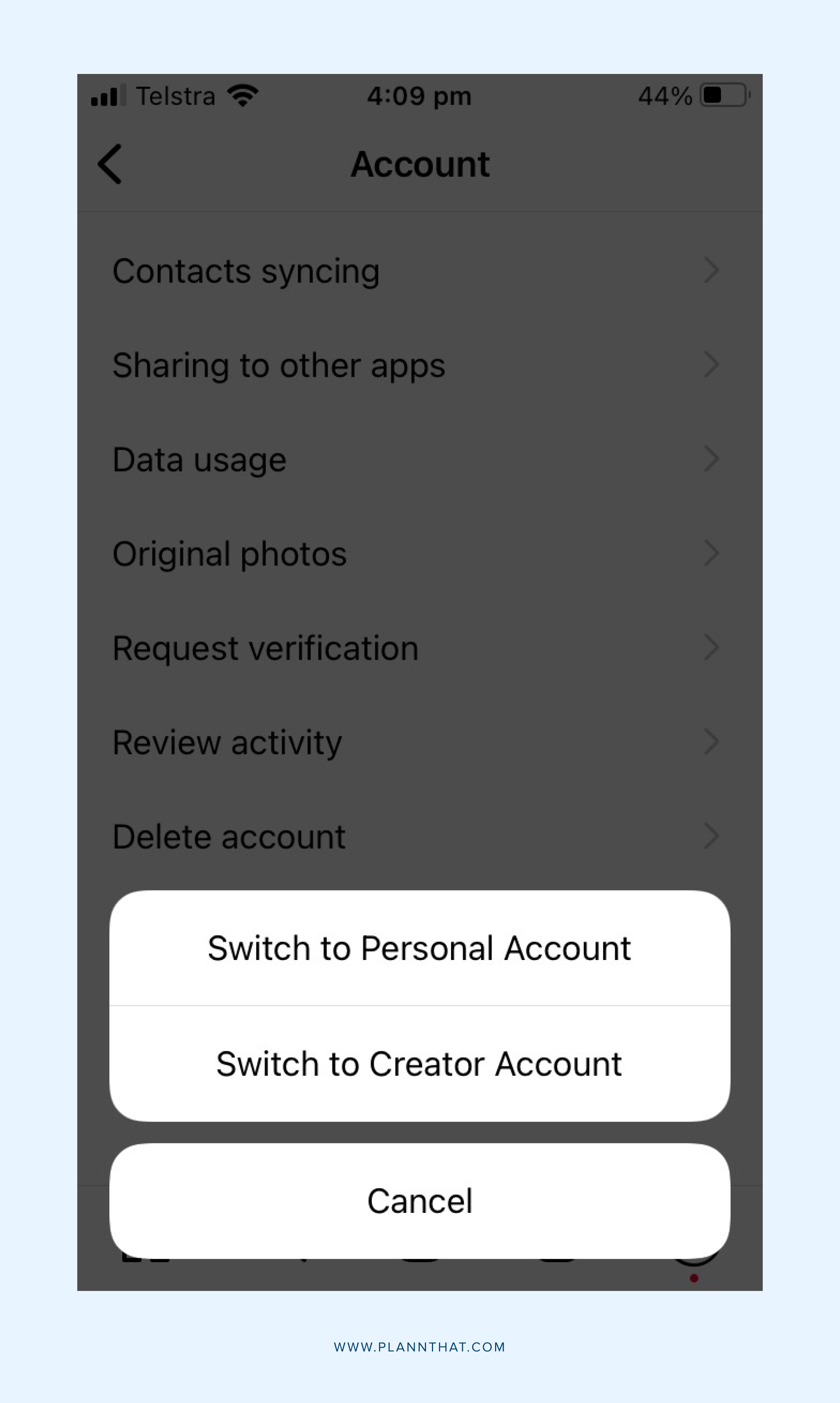 2. You need to switch to an Instagram Business account.
3. You must download the latest version of the app.
4. Your business must sell goods that comply with Instagram's merchant agreement and commerce policies.
5. You need to connect your Instagram Business Page to a Facebook catalog.
How to Connect Your Facebook Business Profile to the Facebook Catalog
Think of the Facebook Catalog as an inventory of all the products you want to sell.  There are a few ways you can create one for your Instagram account:
i) Create a Facebook Catalog with Facebook Business Manager 
Create a Facebook Business Manager account for your Facebook Page.
Go to your business settings.
Select "Data Sources" from the left-hand side column.
Select "Catalogs" from the drop-down list.
Click the "+Add" button and select "Create a New Catalog".
Name your product catalog and select the type of products relevant to your business.
Add items to your catalog.You can also connect your Instagram shopping profile with Shopify or BigCommerce, Find out how to do this here. 
Once you've completed the above steps with one of the options above, your account will be reviewed by Instagram for approval. The process takes anywhere from a few hours to a few days.
You'll receive a notification when it's done letting you know that you have access to Instagram Shoppable posts and you're ready to start selling on Instagram.
Your final step is to connect your product catalog to your Instagram account.
Go to the "Shopping" section in your Instagram settings and tap on "Products".
Select the product catalog you want to connect to your business profile.
Tap "Done" to complete the process.
As soon as your Instagram shop has been approved and activated, you can begin tagging products in your images, reels, stories, and lives.
For grid posts and reels, you can use the Tag products feature, which shows up like the option to tag other accounts does. On stories, you can access a product-tagging sticker, letting users know where to find the things you sell.
Ready to create click-worthy Instagram shopping posts, follow the below tips:
1. Use a strong call-to-action
2. Create an awesome aesthetic
3. Space out tags in shopping posts
5. Use videos to bring your products to life
Adding a call-to-action (CTA) in your Instagram captions can increase engagement on all your posts (not just shopping), and more importantly — encourage followers to complete an action. Consider phrases like "shop our products now," or "tap to shop."
Read more:
Having a cohesive Instagram grid is one of the best ways to grow your account. And your shopping posts should fit in seamlessly with your other post types. You'll want to vary up your posts so that you don't just have a solid run of product-first posts.
The best grids are the ones that have just a few filters that maintain the look and feel of your images.
Read more:
3. Space out tags in shopping posts
If you have an image featuring lots of products you'll want to space out the tags so that it doesn't look too cluttered. You might want to consider adding your post as a carousel. You can tag up to five products on your single-image post or up to twenty products per carousel.
Shopping posts are like regular Instagram posts, you'll want to optimize them with hashtags to get the Instagram algorithm loving on your content!
Read more
Videos are a great way to demo what your products do and to bring them to life. Makeup giant Sephora regularly uploads makeup tutorials to YouTube, uploading all relevant products in the video to the shoppable section.
Read more
As with everything you do on Instagram, you'll want to pay attention to your metrics to see what posts are working well. Once you know what posts are working well, you can create similar content that you know drives sales.
Metrics like:
Reach
Sales
Engagement Rate
Best Time to Post
Growth
Traffic
Saves
Shares
Will all help you to work out what content fits your account best. The most efficient way to uncover these metrics is to check your Plann Insights!
You can dig deeper in Instagram directly by selecting 'View Insights.' Here you'll see product specific metrics like product page views and product button clicks.
There is no question that you'll reach more customers with Instagram Shopping, and it will make your products much easier to discover. You can highlight your products seamlessly so that customers can check out "then and there"– in the moment of discovery.
Give your business an immersive Instagram shopfront for people to explore your products. You can now make your posts shoppable by adding product tags directly in Plann, then scheduling them to auto post in the future.
The only thing left to do now is to start tagging your products, and scheduling your shopping posts!