Why should you care about creating eye-catching Instagram Reels covers?
In short: It will boost your views, help your followers know what to expect from each Reel, and create consistent branding that looks great on your feed.
Taking the time to create a Reels custom cover will always make a bigger impact visually than your video's first frame, which will entice your audience to watch.
Worried you lack the design skills or time? You can create multiple Reels covers in minutes by following our tutorial below  and using simple design tools.
By the time you're done with this post, you'll know the correct dimensions for Reels custom covers, how to create templates in Canva, and design tips for creating eye-catching covers.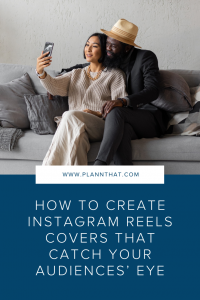 What are Instagram Reels?
Instagram Reels are Instagram's version of TikTok's short-form videos. You can create 15-30 second clips set to music and share them to your feed, Stories and Reels tab on your profile.
The Instagram algorithm is pushing Reels hard at the moment. So, if you're looking to grow your presence on the platform, Reels is one of the best ways to boost your reach, engagement and gain followers.
What Are The Dimensions for Instagram Reels Covers?
Instagram Reel covers use the same dimensions as IGTV covers, but are displayed in two different formats:
• Thumbnail on the Reel feed: 9:16
• Thumbnail (feed): 1:1
You'll want your canvas size to be 1080 x 1920px and to keep your most important information (like text) in the centre, so it doesn't get cut off when resized to 1:1.
How to Make Instagram Reel Cover with Canva
You don't need super fancy software like Photoshop to create your Instagram Reel thumbnails. All you need is Canva! It's free and simple to use. Here's how to do it:
Step 1: Create a blank template with the dimensions for 1080 x 1920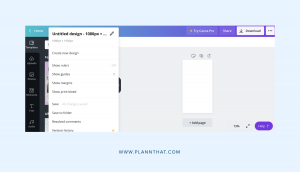 Step 2: Click on elements and search for 'square'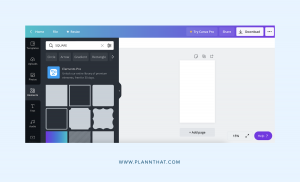 Step 3: Drag the square onto your canvas and centre it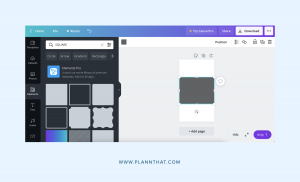 Step 4: Add your text and main image onto your square (this is your safe space)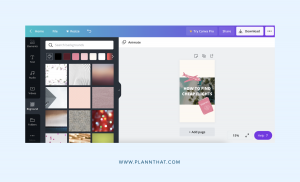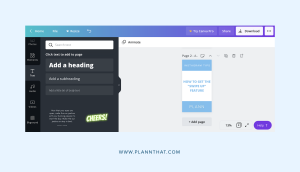 Step 5: Select 'Background' from the menu and change the colour to match your brand.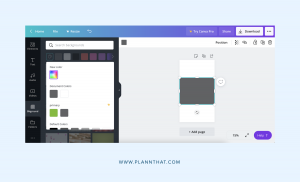 Step 6: Add any other design elements like stickers, and when you're done, export the image and add it to your Reel as the cover image.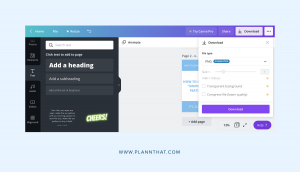 How to Add a Custom Cover to a Reel
It's super easy to add a custom cover. Here's what you need to do:
Step 1: Create your Reel and tap the 'Share to' button when you're happy with your edit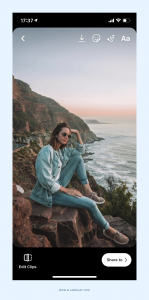 Step 2: Tap the block next to the caption that says 'Cover'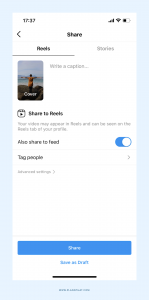 Step 3: Tap the button at the 'Add From Camera Roll' bottom of the screen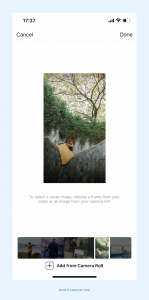 Step 4: Select the cover you created in Canva, tap 'Done', and finish posting your Reel.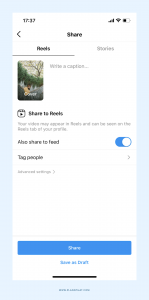 Tips for Designing Instagram Reel Covers
Before you jump onto Canva and start designing your Instagram Reel covers, keep these three design tips in mind:
Be Aware of Your 'Safe Area'
Instagram Reels appear as a 1:1 thumbnail on your feed and the traditional Instagram Story size of 16:9.
You need to make sure your design elements aren't cut off in the 1:1 view.
Keep your text and any important visuals in the centre. It will make sure your Reel looks great no matter where it is on your profile.
Remember Brand Consistency
View this post on Instagram
It can be tempting to use crazy fonts, bold colours, and eye-catching stickers on your Reel cover to grab users attention.
However, you need to consider your brand's consistency. Use the same colours in your branding when designing your covers.
It will eliminate decision fatigue and help you create brand recognition among your audience.
Why is brand recognition important?
• It builds trust and loyalty
• It differentiates your brand
• It creates a positive brand association
Use Legible Fonts
View this post on Instagram
Via @sarahkwiscombe
Stick to simple, clean fonts.
Cursive fonts are fun and all, but they can quickly turn someone off.
If a user has to squint or focus on figuring out the text, you won't get the view. Instead, they'll keep scrolling.
When you make your fonts legible, people can quickly read it and decide in seconds if the Reel is interesting or not.
What Are You Reeling For? Start Creating Your Instagram Reel Covers!
Did you know that Plann and Canva are BFFs? You can create your graphics for Reels without ever leaving Plann (but as Instagram currently doesn't support third-party posting of Reels, you will have to save it as a placeholder to see how it will look on your feed.
Sign up for Plann today and start creating and scheduling your content!