Why should you care about creating eye-catching Instagram Reels covers?
In short: It will boost your views, help your followers know what to expect from each Reel, and create consistent branding that looks great on your feed.
Taking the time to create a Reels custom cover will always make a bigger impact visually than your video's first frame, which will entice your audience to watch.
Worried you lack the design skills or time? You can create multiple Reels covers in minutes by following our tutorial below and using simple design tools.
By the time you're done with this post, you'll know the correct dimensions for Reels custom covers, how to create templates in Canva, and design tips for creating eye-catching covers.
What are Instagram Reels?
Instagram Reels are Instagram's version of TikTok's short-form videos. You can create 15-30 second clips set to music and share them to your feed, Stories and Reels tab on your profile.
The Instagram algorithm is pushing Reels hard at the moment. So, if you're looking to grow your presence on the platform, Reels is one of the best ways to boost your reach, engagement and gain followers.
What Are The Dimensions for Instagram Reels Covers?
Instagram Reel covers use the same dimensions as IGTV covers, but are displayed in two different formats:
• Thumbnail on the Reel feed: 9:16
• Thumbnail (feed): 1:1
You'll want your canvas size to be 1080 x 1920px and to keep your most important information (like text) in the centre, so it doesn't get cut off when resized to 1:1.
How to Make Instagram Reel Cover with Canva
You don't need super fancy software like Photoshop to create your Instagram Reel thumbnails. All you need is Canva! It's free and simple to use. Here's how to do it:
Step 1: Create a blank template with the dimensions for 1080 x 1920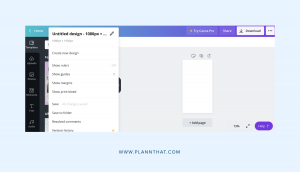 Step 2: Click on elements and search for 'square'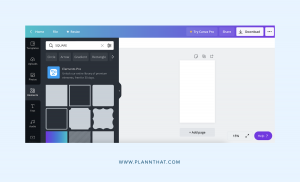 Step 3: Drag the square onto your canvas and centre it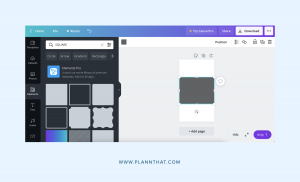 Step 4: Add your text and main image onto your square (this is your safe space)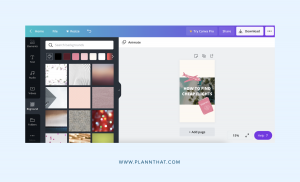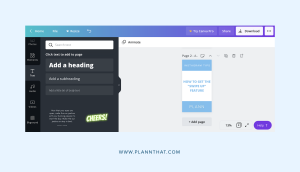 Step 5: Select 'Background' from the menu and change the colour to match your brand.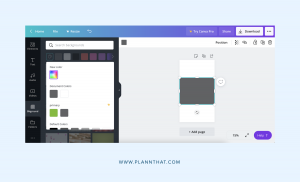 Step 6: Add any other design elements like stickers, and when you're done, export the image and add it to your Reel as the cover image.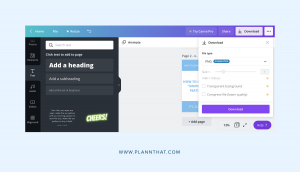 Level up your Instagram posting strategy with Plann
Start planning, scheduling and auto-posting with Plann. Sign up for Plann today and start creating and scheduling your content!