Social media can be tricky but Plann can help
Social media is best platform to grow your business, learn how to grow your business with social media marketing. From free resources, free content ideas and Plann tutorials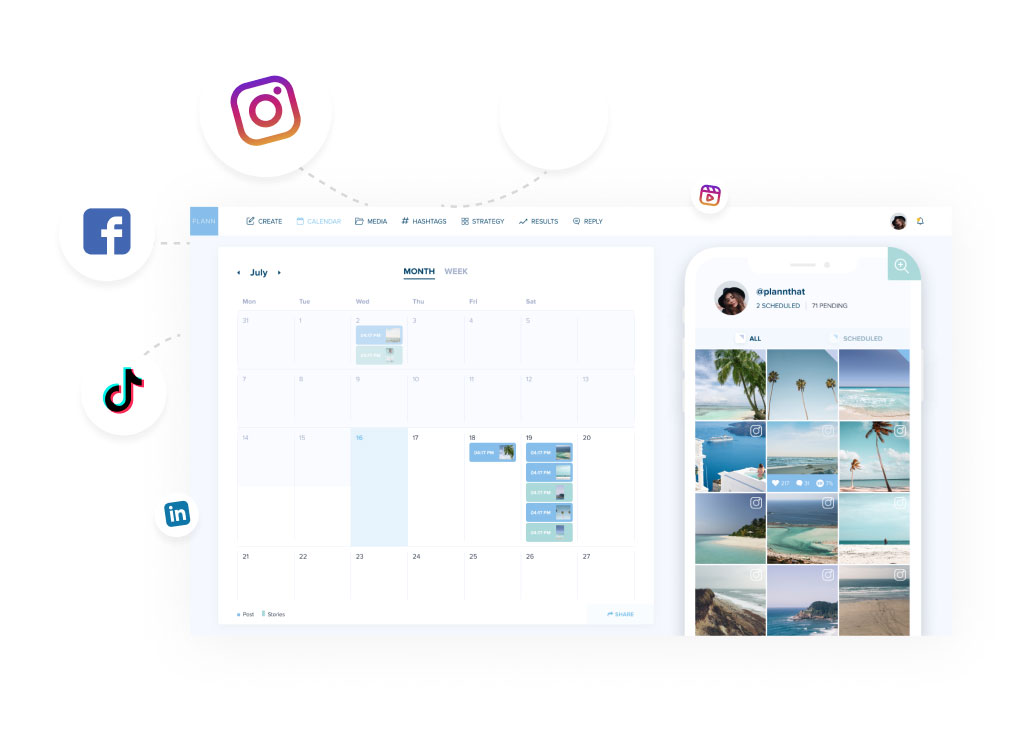 You've got the questions and we've got the answers!
Find the answers to the most common mysetries of social media marketing and the ettiquette of how to use social media.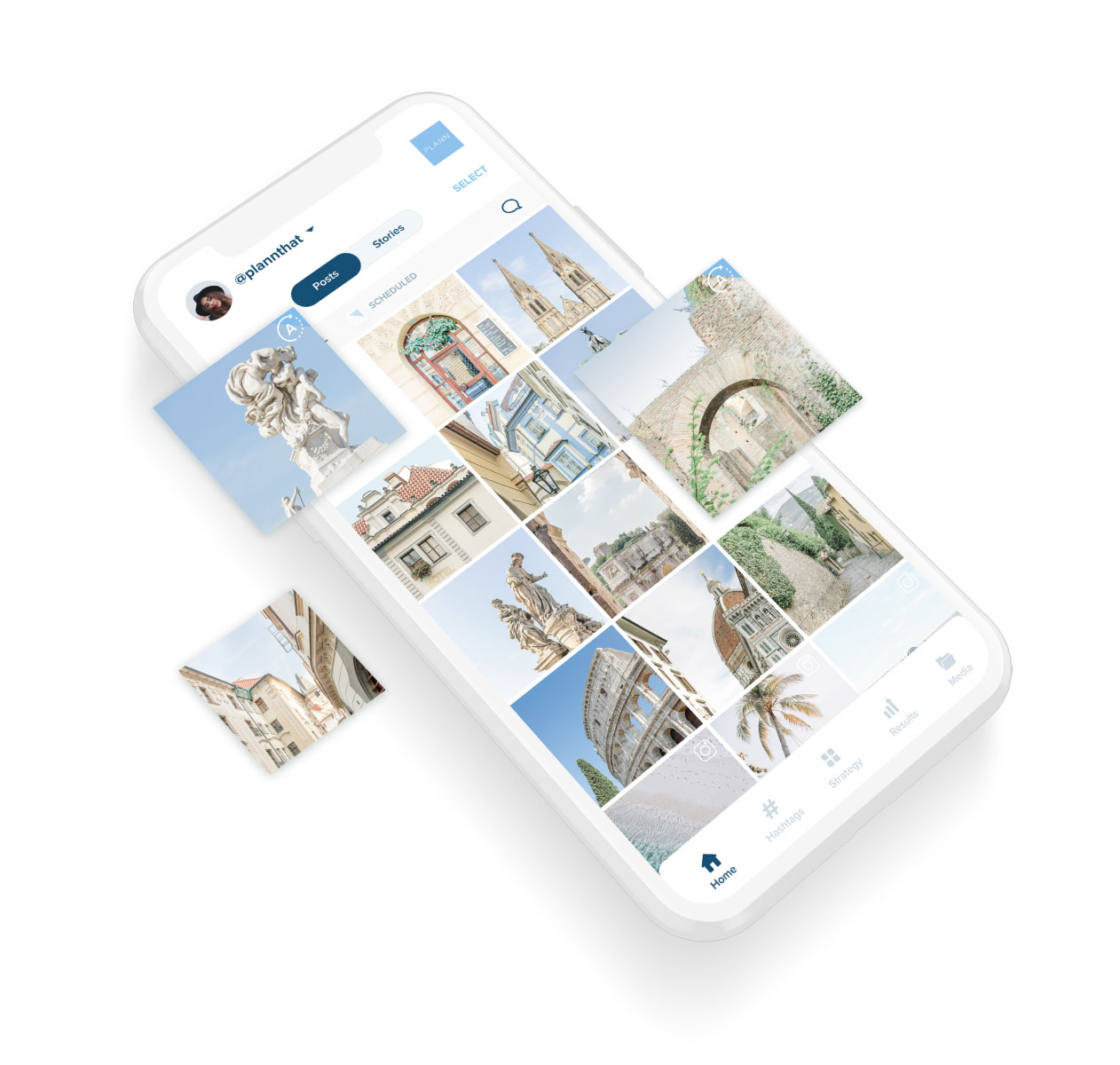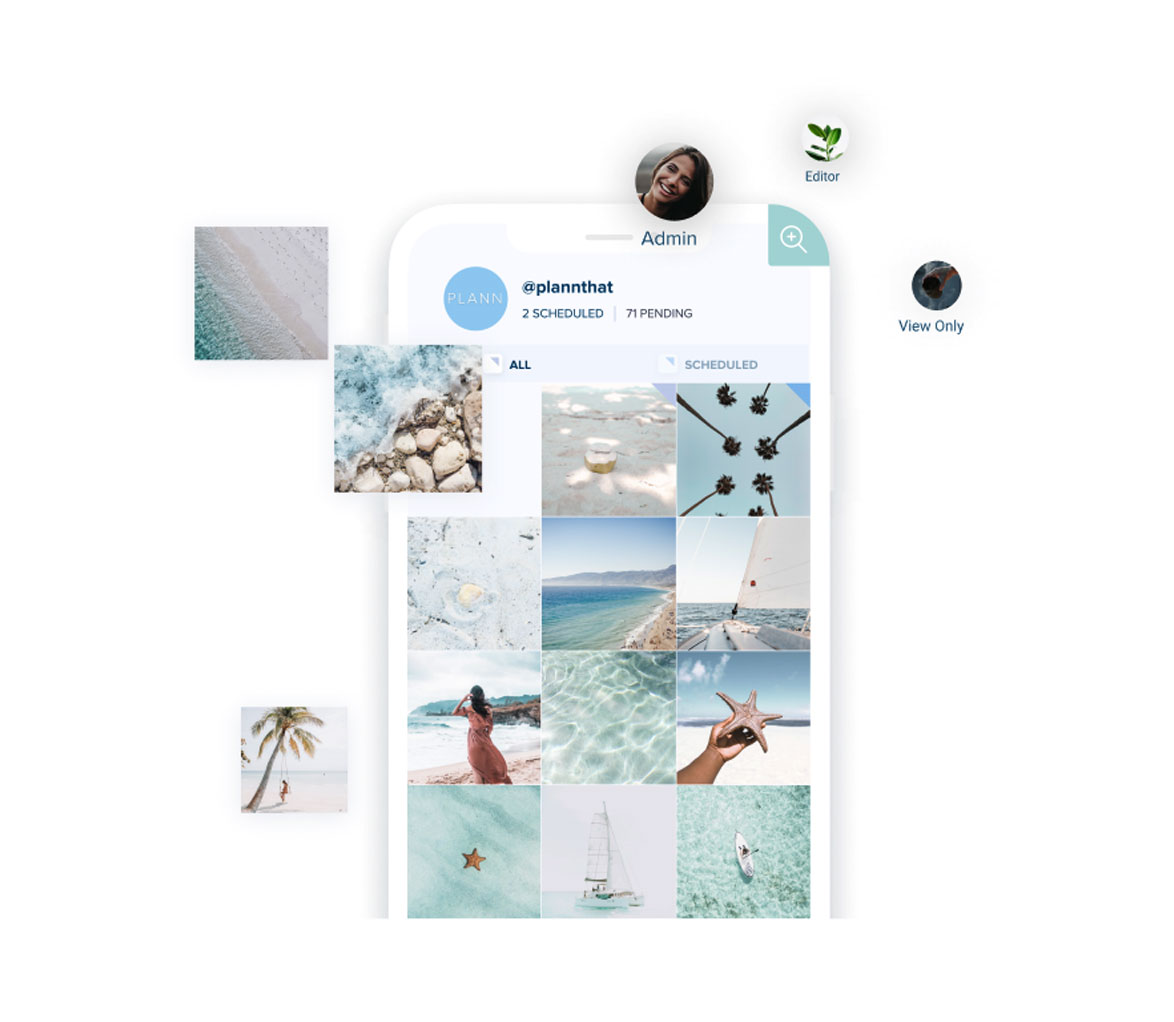 Social media training videos to build you into an expert
From learning the basics of each social platform, through to creating a strategy and executing.
Curating a Cohesive Instagram Feed using Plann
We chatted with Ashleigh Sutlive, founder of travel blog The Everyday Brunette, about building a business on social media, how to curate a beautiful feed and her favorite Plann features.
"Plann so far has helped me to envision a future where my business can be a success by making it so easy to plan ahead."
Everything you need all in one easy to navigate space
We've got it all! From content calendars and worksheets to training videos and ultimate guides!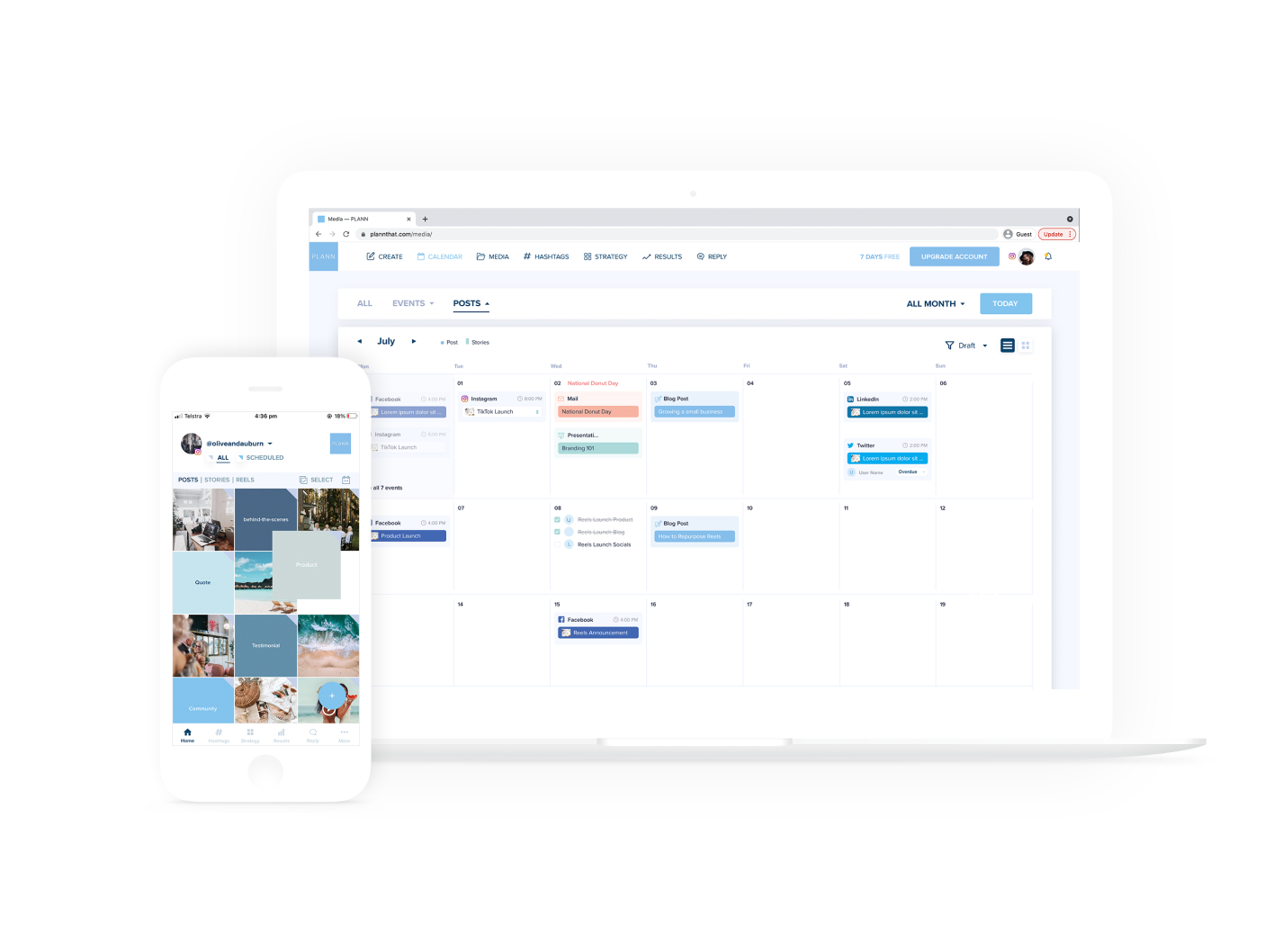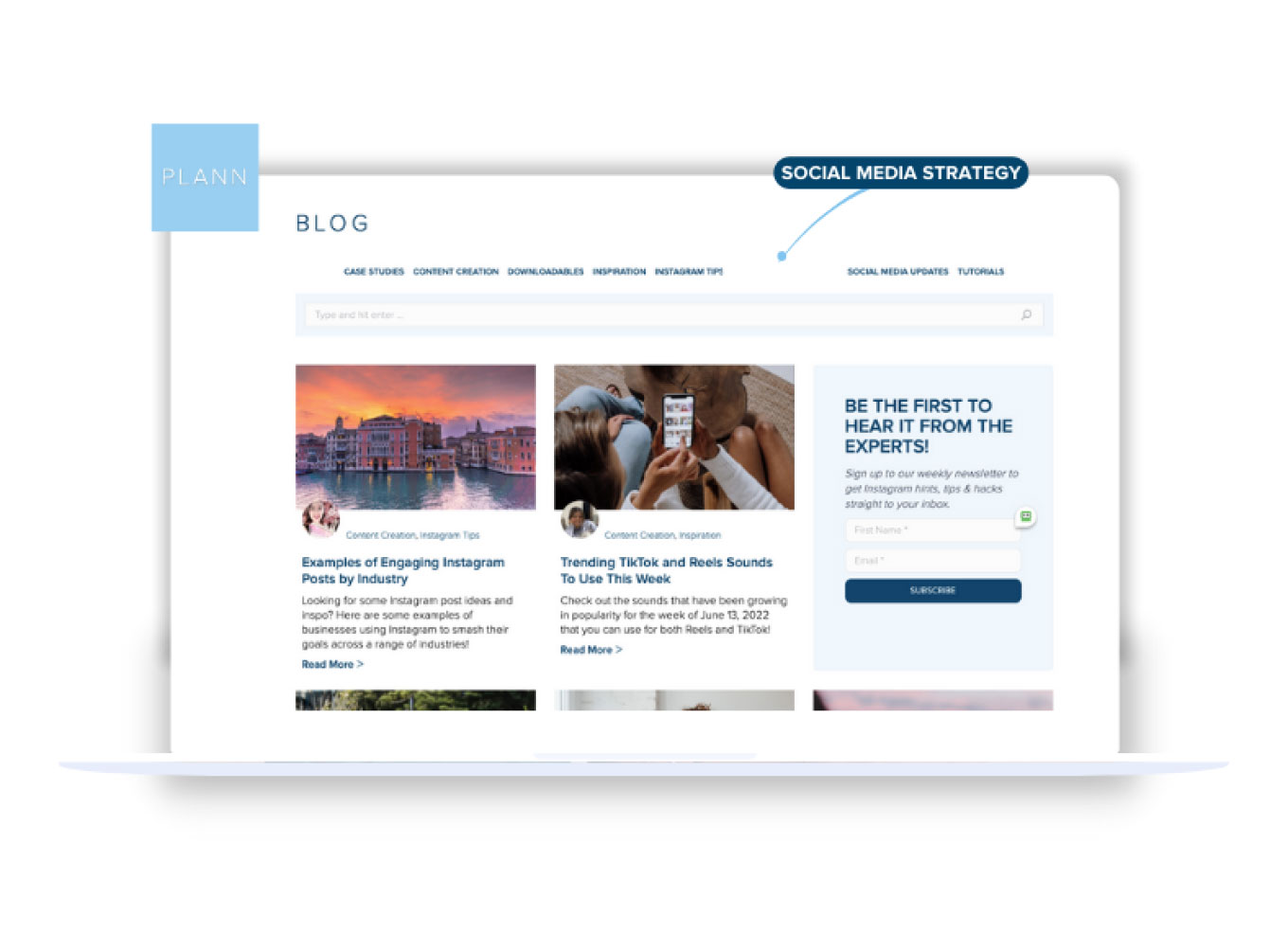 Find articles covering everything social media
Latest social media updates, trending TikTok and Reels sounds, case studies from Plann'rs, social media tips and way more!
"I love being organized and being intentional with my posts. Plann allows me to really map out the strategy from month to month."
"I rely heavily on analytical data for my client's social media strategy. Plann's features such as, analyzing which palette performs best and seeing all of our profile stats make everything so easy to compile to showcase to my client."
"I absolutely love the performance section, in particular the best performing media which allows you to see your best performing media over the last thirty days."
"Plann allows me to be intentional, strategic, and have fun with it all without the pressure of posting in real time. It also has awesome analytics and will let you know when to post, what hashtags are moving the needle the most, and what your top recent posts have been."
"The Plann app has been a life changer for years now! It allows me to organize, scheule, and auto-post content across 4 different social media accounts on 4 different social media platforms, I mean, come on!!"
"I'm a big fan of the simple drag and drop workspace, it's easy, efficient and super satisfying being able to schedule content in a flash. I also really love the Instagram feed preview functionality in Plann"
"Such a blessing this app! Just dove into the story strategies last night and oh my, saved hours of my work today!"
"Plann makes it so easy to plan on the go "
Plann 101: How To Use Plann - A Complete Walkthrough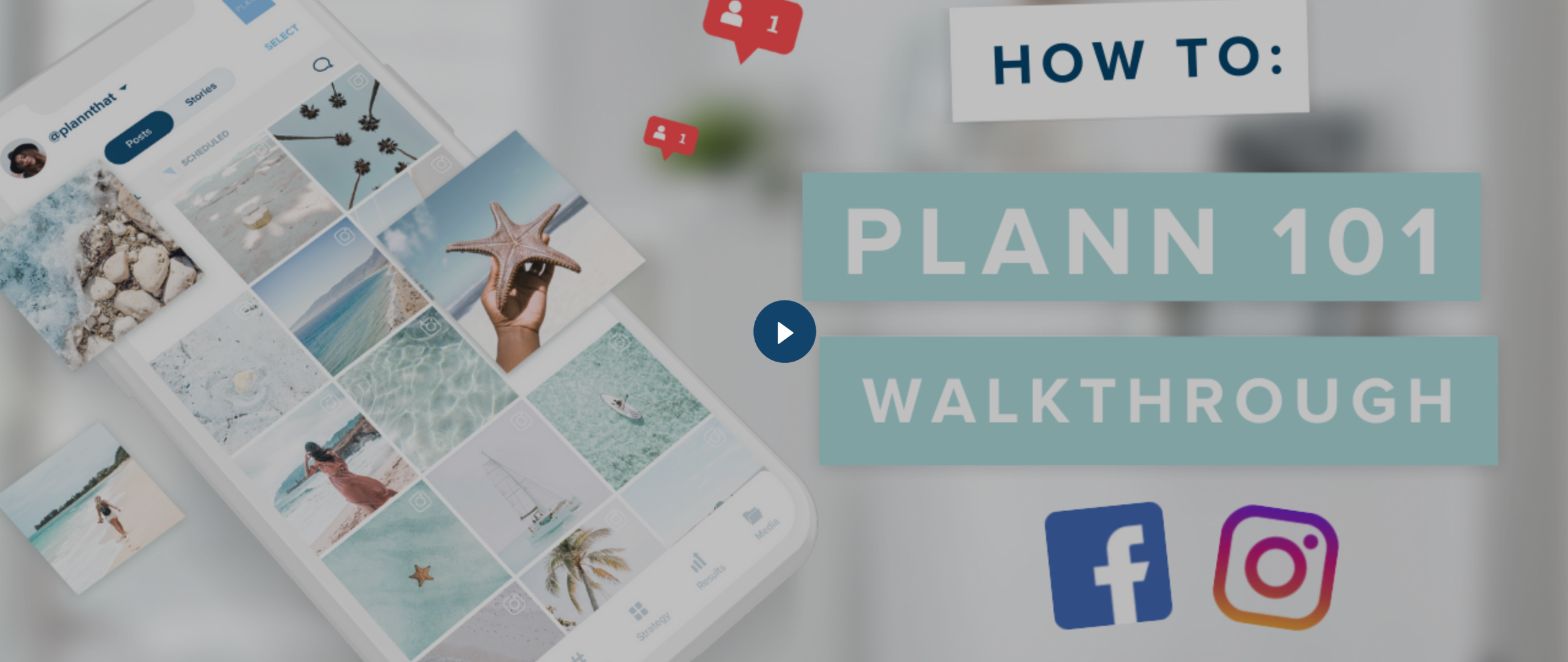 SOLUTIONS TO YOUR PROBLEMS
How can we help you?
Learn more about how Plann can help you build, engage and grow your brand with our all-in-one social marketing solutions.
Frequently Asked Questions
Will Plann automatically post to all platforms for me?
Plann supports auto posting for ALL platforms, that's TikTok, Facebook, LinkedIn, Pinterest and Instagram!
With Plann auto posting, all those moments you're crazy busy, away on a well deserved holiday, walking the dog, or just need a social media break, we're here to help.
Set-and-forget your social schedule across the world's leading platforms so your brand is always online.
Choose to auto post, or receive a push notification at your scheduled time – we'll make it work for you.
What makes Plann different?
Plann is more than a scheduling tool. We'll absolutely help you with content distribution across multiple social media platforms, however, our real secret sauce is helping you with WHAT, WHEN and WHY to post on Social Media.
From guiding you through how to build your own custom post strategy, providing free videos, images, and hashtags, right through to designing a brand calendar for your entire marketing presence, we're here to help you grow a brand that you're proud of – one that intentionally gets results.
Plann is a complete social media planning, scheduling, analytics and strategy suite that is visually focused, just like your customers to ensure your absolute success on social media.
Teamed with a beautifully simple drag and drop workspace, you'll be able to create and manage your own uniquely branded Instagram, Pinterest, Facebook, TikTok and LinkedIn feeds all in one beautifully simple place.
Does Plann help create content and captions for me?
Our goal is to keep you consistent and full of exciting, engaging ideas to keep you and your business on track.
If Social Media content creation has become a chore, here's how we help:
AI Caption Generator to help you craft personalized captions

Daily post ideas complete with captions, hashtags and images on your calendar
Social Media Holiday Calendar
Royalty-free stock images and videos (with 3 of the worlds fastest growing libraries)
Done-for-you, pre-written captions sorted into action-led categories for you to customize
Canva integration with over 450,000 templates for posts and stories of all sizes
Content prompts for over 50 industries that include sales blue-prints
Professional image editing tools (where you can upload your logo!)
One-click repurposing to multiple social media platforms
Plus, we're always updating Plann to make sure you've got content ready to go, we've got you!
Is Plann easy to use?
You'll have a brand new post scheduled within 3 minutes of signing up and we still think that's if you drive slowly! Plann was specifically designed by marketing experts to simplify how social media works.
You'll find you can upload brand new media, or in two clicks you can search through our huge stock image and video libraries or even connect to Canva for over 450,000 FREE social media templates.
Our built-in image-editing tools let you filter, edit and add text overlays within seconds, skip the content creation steps with other software and do it all in one place.
It's completely up to you whether you're a one-post-at-a-time type or prefer to batch a month (or three!) in one go.
Can Plann teach me what to post next?
Absolutely!
At Plann, we've identified top marketing themes that brands talk about online that get the best traction and engagement, and then we're here to prompt you through how to create your own strategy to tell your own unique story.
One of our most popular features, map your strategy across your social platforms, or add strategic placeholders, then import your own media straight over the top so you're always on track with what to post (perfect for planning your next content shoot too).
We'll even label your content for you with their strategy themes so you don't forget their original purpose. You'll be talking social media strategy with the experts in no-time.
Can I use Plann for free?
Try all of Plann's unlocked features completely free for 7 days and then only pay if you love it!
(You can always stay on our free plan if you're not ready to use all the upgraded features afterwards).
Have a team, or manage multiple social media accounts?
Easy! Add them to your 7 day free trial too so you can see how much easier it is to work together. We want your whole team to see the magic we can make.