Social Media Caption Generator
Your Ultimate Social Media Wingman,
An AI Caption Generator! 🌟
Social media caption ideas are a problem of the past! Unleash unlimited captions with the magic of Plann's purpose-built AI-powered Caption Generator that will transform the way you create and schedule your posts.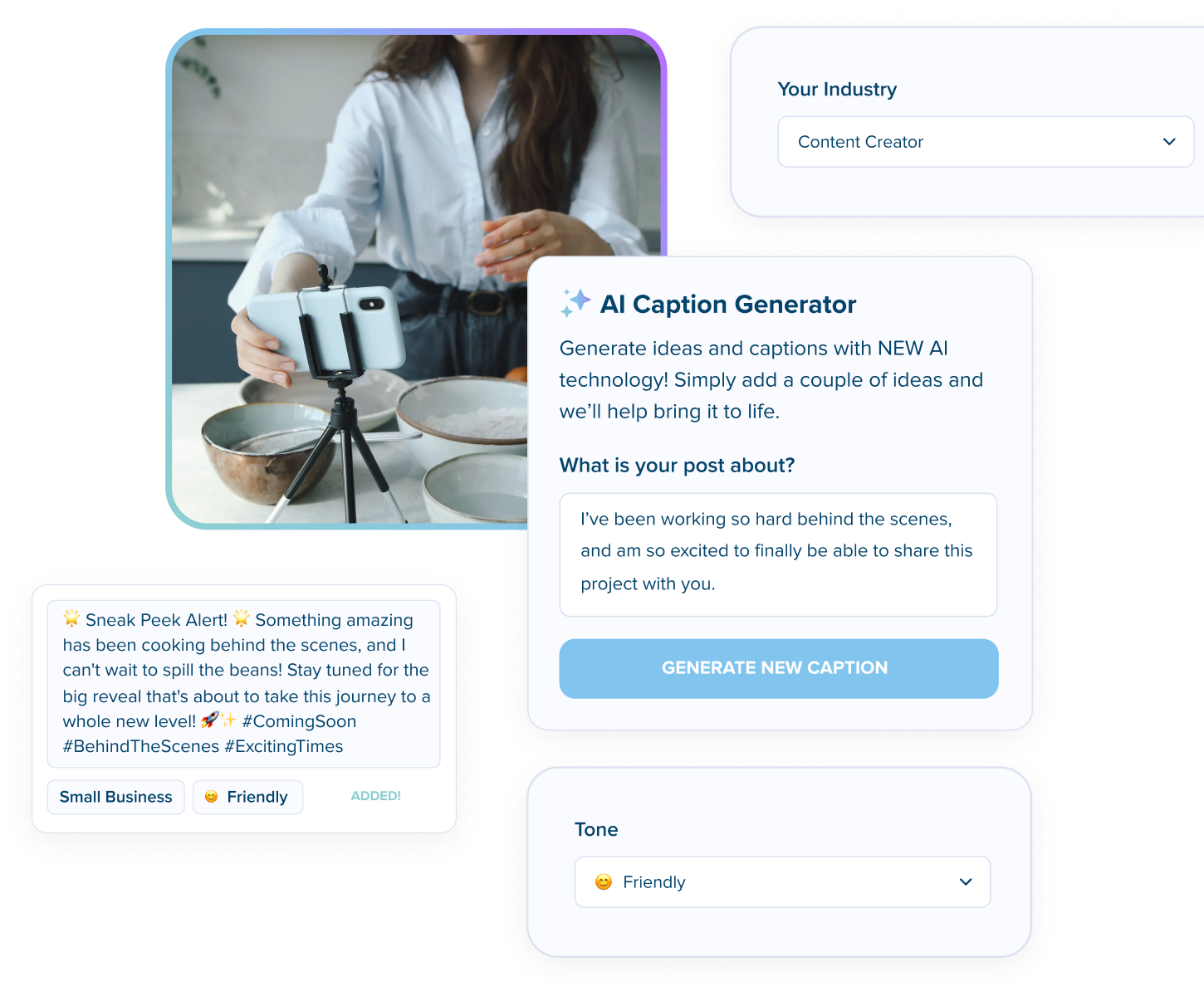 Get started now for free!
Schedule your next post with Plann
Trusted by over 3M brands around the world
Tell us a few key details about your posts idea and our our advanced AI Caption Generator will instantly create the perfect caption including relevant hashtags, and even add a compelling
call-to-action to encourage audience engagement.

AI Tools to Make Content Creation Easier + Faster

Say goodbye to writer's block and content creation fatigue and discover our done-for-you tools to make social media a breeze.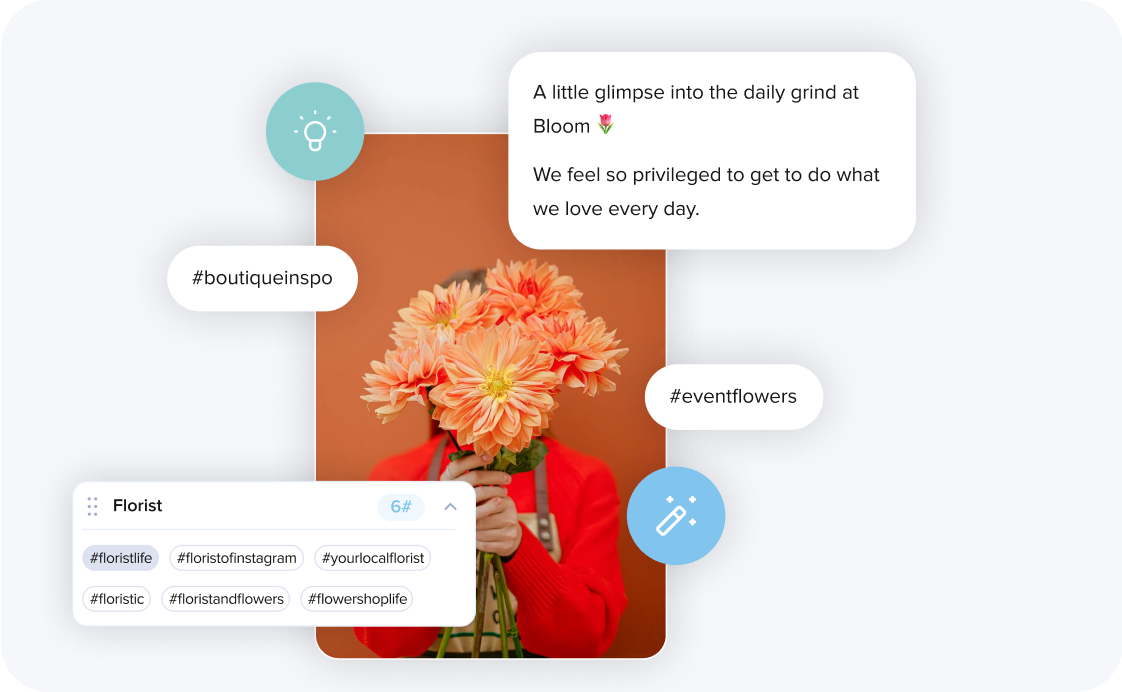 Get Discovered and Grow Your Brand With Hashtag Suggestions
Share your favorite keywords and let our Suggested Hashtag tool do all the hard work. We'll reveal fresh hashtags to get your content in front of more people.
Effortlessly add them to your post and schedule your content to automatically post when your audience is online.
Generate The Best Time To Post Tailored to Your Followers
Always post at the perfect time! Plann's Best Time to Post feature is like having a personal assistant that learns exactly when your Instagram followers are online and most active. Powered by data and driven by AI, this tool will quickly identify the best times to reach your followers each day, and serves up tailored scheduling suggestions for the best engagement.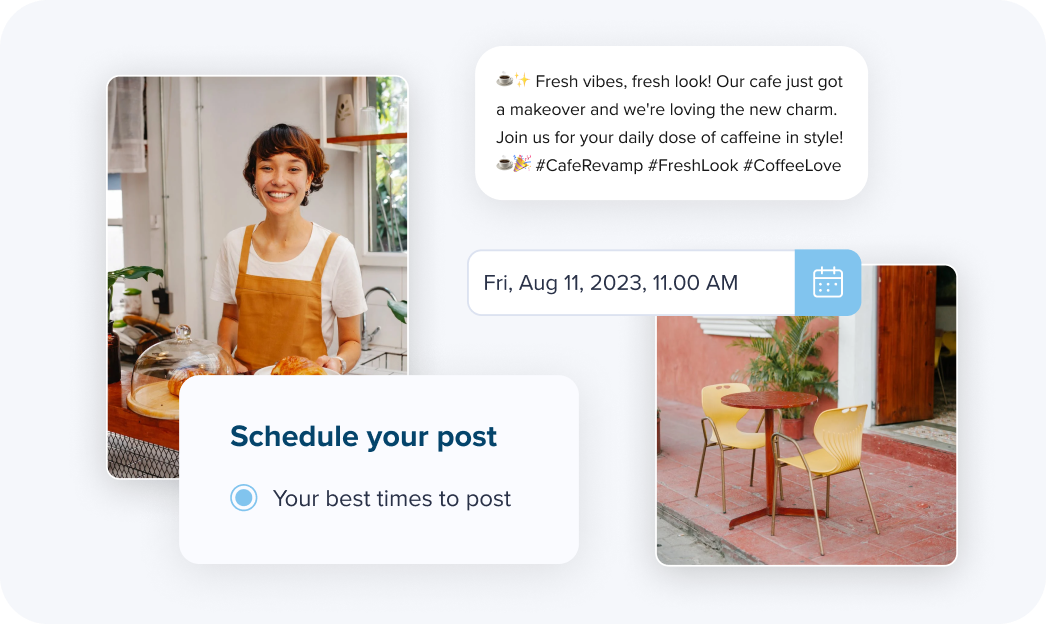 Get started now for free!
Schedule your next post with Plann
Trusted by over 3M brands around the world
What is an Instagram caption generator?
If you're an avid Instagram user, you understand the power of a captivating caption in elevating your posts. However, crafting the perfect caption can be a challenging task. This is where Plann's Instagram AI Caption Generator comes to the rescue. This nifty tool assists you in creating imaginative and compelling captions for your Instagram Reels and posts. Simply input a phrase, and the generator will promptly supply you with an engaging caption ready for use. No more struggling to find the right words – let the caption generator work its magic for you!
How does Plann's AI Caption Generator work?
Say goodbye to writer's block and let our AI-driven Caption Generator elevate your Instagram game like never before! Powered by advanced machine learning, Plann's social media caption generator has been designed to generate unique caption suggestions to suit your brand and tone of voice.
Is the AI Caption Generator capable of handling multiple social media platforms, or is it specific to one platform?
Plann's AI Caption Generator is like a versatile superhero that can handle multiple social media platforms with ease. So, whether you're sharing your moments on Instagram, connecting with friends on Facebook, tweeting away on Twitter, showcasing your professional side on LinkedIn, or anywhere else, our trusty caption generator has got you covered!
Can I customize the generated captions according to my brand's voice and style?
Absolutely! We understand the importance of maintaining your brand's unique voice and style across all your social media posts. That's why we've made sure our AI-powered caption generator is not only creative but also flexible. You can effortlessly customize the generated captions to perfectly match your brand's personality and messaging.
Is Plann's AI Caption Generator available to everyone?
Great news! Our AI Caption Generator is available for everyone – with credits available by default each month no matter what plan you're on.
Whether you're an aspiring content creator or an established brand, our new tool will make your social media journey a breeze. We believe everyone deserves access to the best tools to shine on social media, and we're thrilled to be there to help.
How do credits work?
All of Plann's plans come with a monthly allowance of credits to use towards the AI Caption Generator. Every time you generate captions using the AI Caption Generator, one credit will be deducted from your account. Your credits will reset every month and you're able to purchase additional credits if you've used all of your credits.
What People Say About Plann?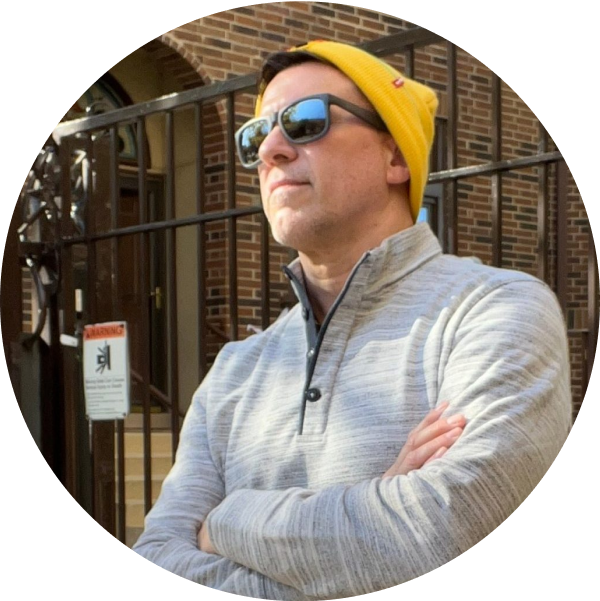 I love the scheduling feature because I often decide what I am going to post the next day while I am lying in bed at night. To know it is all handled with the text, the hashtags, and tagging really takes a lot off my mind.
Ronnie Frey
Photographer
@doorwaysofchicago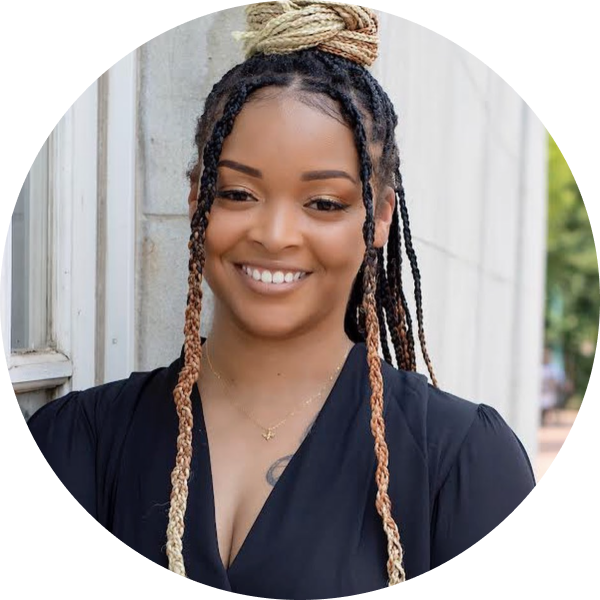 I've tried sooo social many schedulers but none of them provided me with the EXACT tools I was looking for – until now! I have a secret weapon, and it's called Plann.
The Clique Social
Social Media Manager
@theclique.social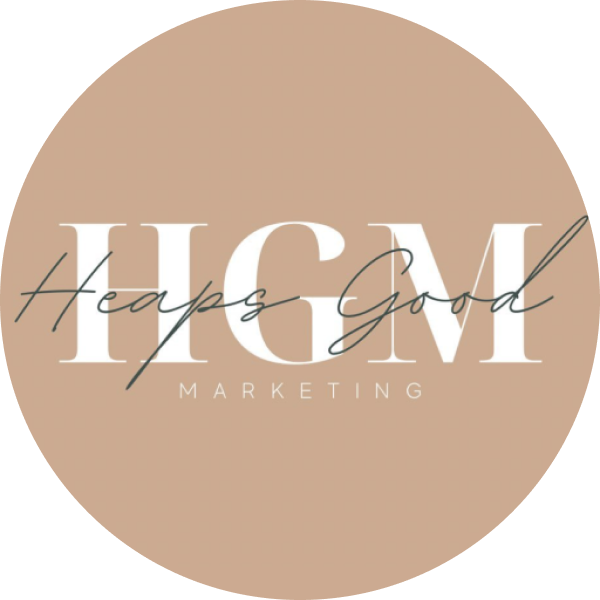 I love @plannthat for all of my social scheduling needs and the upgrades that keep coming on desktop and mobile 🥰. Plan ahead once a week or month, set aside time to work your butt off, and you will nail it! 💅
Heaps Good Marketing
Digital Marketer
@heapsgoodmarketing
7 Days Free!
Sign up for your FREE 7 day trial of Plann Plus to enhance your social media within a day. See how easy it is to build and grow a brand you're proud of when we work together.