Pssst, heard you're redecorating. Great! That means I'm just in time to show you some interior design ideas I fell in love with as I was checking my Instagram feed (for three long hours… warning, this can be a real rabbit hole for design fans).
I may not be an interior designer but, like many, I have a "thing" for pretty interiors, and I like to think I've gotten decent at finding excellent examples of them.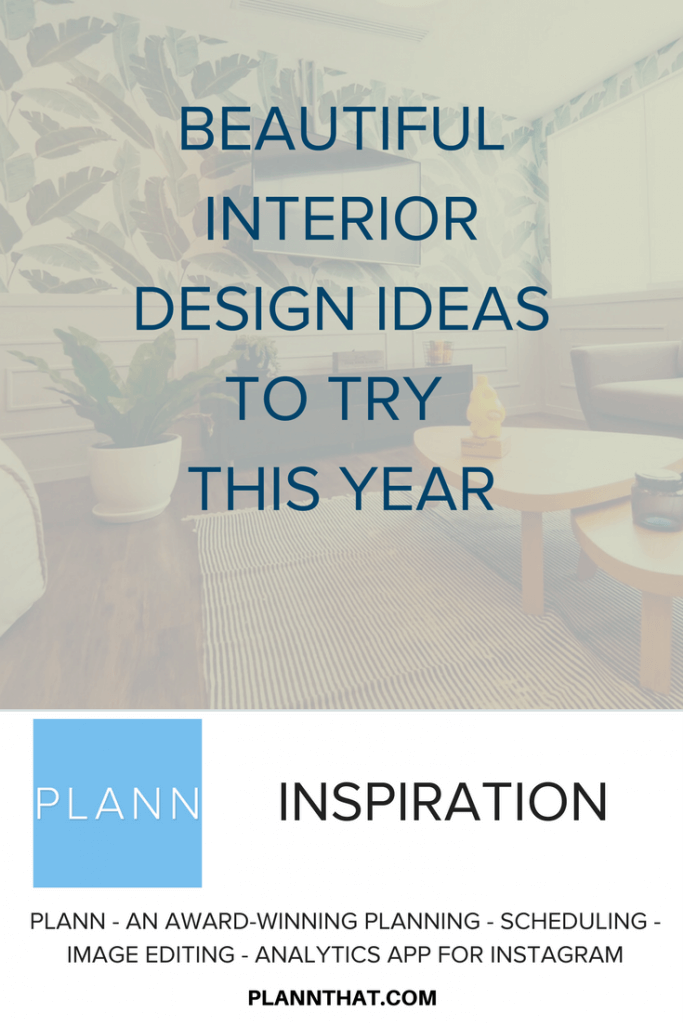 You can trust me on this: I've only picked from the finest interior design ideas. Follow along and tell me you're not "wowed."
Five Interior Design Ideas You Will Absolutely Love
The Classic
In a world full of trends, remain a classic.
If you love nude color palettes and wall tapes with beautiful prints, @hernanezgreene is the go-to place for inspiration. Get lost in amazing interior design ideas and take notes for your next home remodel.
DISCOVER FIVE ARCHITECTURE PHOTOGRAPHY FEEDS YOU NEED TO FOLLOW ASAP
The Chic
Keep it chic and romantic.
Floral prints, vibrant colors and romantic fabrics: @tiltonfenwick takes interior design ideas to another level — a sophisticated level, where the hues are saturated and the vibe is cleverly global. Make sure to keep an eye on this account, just in case you want to try some of these ideas in the future.
The Elegant
Elegance never goes out of style.
This Instagram feed screams "luxury". . . and it does so loudly. These interiors are so perfect that they make you want to pick up the phone and call @ryancorban and ask him to come and design your dream bedroom . . . and living room . . . and kitchen . . . and the rest of your house.
HERE ARE FIVE PICNIC SPREADS IDEAS TO INSPIRE YOUR NEXT PICNIC STYLING
The Stylish
Style is something that can't be taught.
Style is a slippery concept, but you can get it by osmosis with the right inspiration, and @markdsikes seems to know this better than anyone. Within these hallowed tiles, you may just earn the "stylish" label, yourself. These are some of the best interior design ideas I've seen so far.
FIVE FASHION PHOTOGRAPHERS YOU NEED TO ADD TO YOUR FOLLOWING LIST
The Sophisticated
Dreaming of a classic white kitchen where the modern appliances fit in perfectly?
Then it's time for you to check out @grantkgibson's Instagram feed.Simplicity is a compelling variation on sophistication in this paean to understatement. Take a look and see for yourself!
Roll Up Your Sleeves And Get To Work
Which of these engaging interior design ideas do you like most? What's wonderful is that, in the world of curating your Instagram feed, you don't need to choose. Add them all, find more, and enjoy the photo-friendly category of interior design. It's a blast!
Use Plann to edit and schedule your feed. You can pick from over 60 filters and numerous editing tools. Download Plann for iOS and Android now.