Plann Desktop is Here!
The wait is over because Plann desktop is here and it is about to knock your fuzzy socks off.
We've had some shiny new features up our sleeves that are going to help you to make thoughtful, strategic and exceptionally creative social media decisions.
Want us to cut to the chase?
Scroll on down for a peek into the Plann desktop.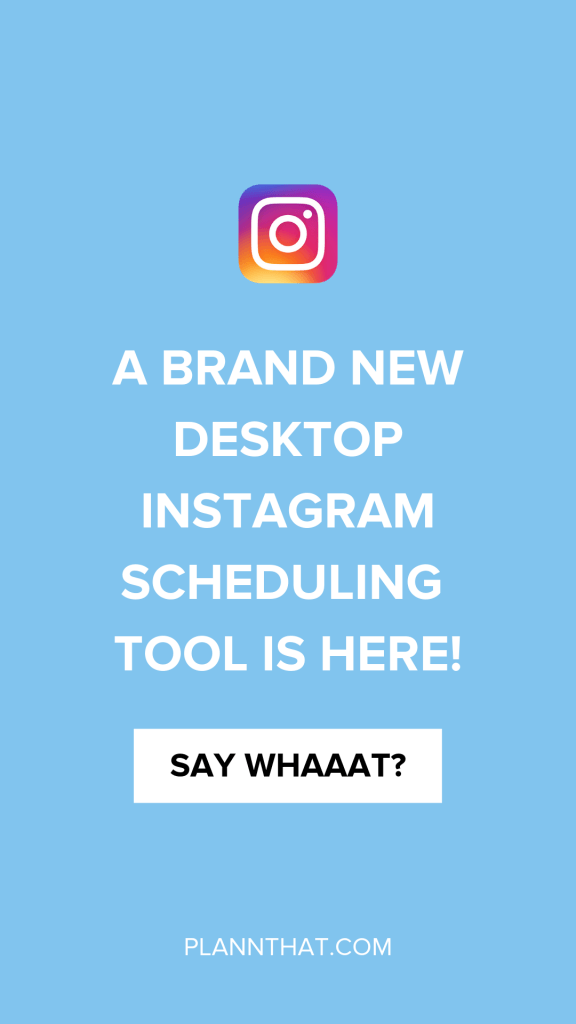 6 New Instagram Marketing Features inside Plann Desktop
REPLY FEATURES
 Inside the fancy pants new Plann desktop version you'll be able to respond to comments on your Instagram posts straight from your laptop! And even better than that, you can respond to posts that you've been tagged in on Instagram to thank your customers or friends for sharing the love.
ADVANCED ANALYTICS
 Ready to grow your Instagram following like crazy? Well, you'll need some advanced analytics insights to get you there!
 Plann desktop has a bunch of new analytics that will show you what elements of your marketing strategy are working wonders for you.
 From how many website clicks you got, # of profile visits and even your best performing color palette – including the exact hex codes – Plann desktop has a tonne of helpful stats that will change your Instagram game.
 YouTube LINK: https://youtu.be/if_Zc_UqHog 
UPLOAD FROM A STOCK IMAGE LIBRARY
Running out of content to post? Have no fear because the stock image library is here.
 Instead of uploading content from your laptop or Dropbox account, open up the Plann stock library and pick as many royalty-free stock images as you'd like.
Add them to your grid, write a caption and you're as good as gold!
YouTube LINK: https://youtu.be/1MlxoJ4u624 
MEDIA COLLECTIONS
 This one is for all of the annoyingly organised people out there (or for those of us trying to be!). Use Plann desktop to organise your videos and images into neat little media collections.
 I love this feature for organising images from different photoshoots or product releases!

CALENDAR VIEW
We know you love the classic Plann grid view, but we wanted to add something a little extra to the new Plann desktop version.
Get a birds-eye view of what grid and stories content you've already scheduled for the month ahead and instantly spot the gaps where extra content is needed!
Seriously, you couldn't get more organised with Plann desktop if you tried.
EMOJI KEYBOARD
 The cherry on top of our sugary sweet Plann desktop ice cream sundae is our beloved emoji keyboard.
 At Plann, we simply can't live without emojis. Was there even a world before the heart eyes emoji?
 We've added an emoji keyboard so that you can fully express yourself in your captions and comment replies without having to jump around between a copy-and-paste emoji tab and Plann desktop.
 #YouCanThankUsLater