Are you struggling to create a winning Instagram aesthetic?
Do your photos look dull?
Are your edits all over the place?
If you're serious about growing an Instagram following and improving your photography skills, you need to know how to edit.
It will take your photos from amateur to professional and help you create a look and feel that's synonymous with your brand.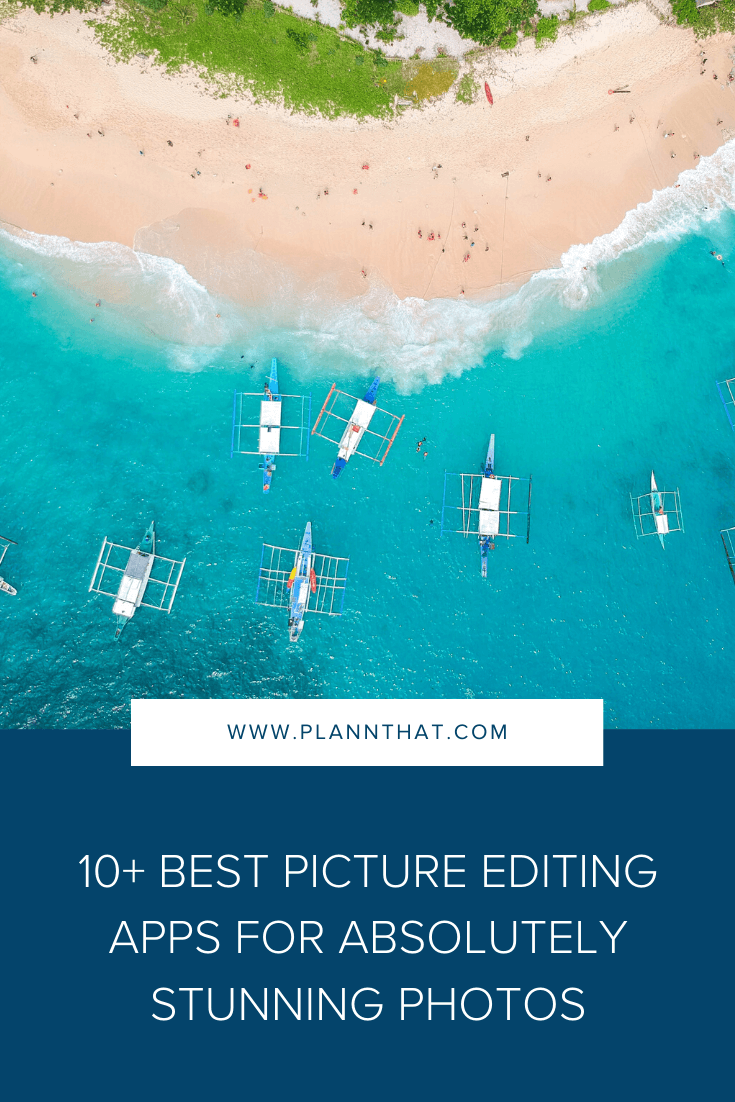 Luckily, you don't need to know what a 'tone curve' is to achieve your Instagram goals. All you need is to choose an app that matches your skill level and the result you want for your photos.
Here are the best picture editing apps that will take your feed from drab to fab with a tap of a button!
Best Picture Editing Apps for PC and MAC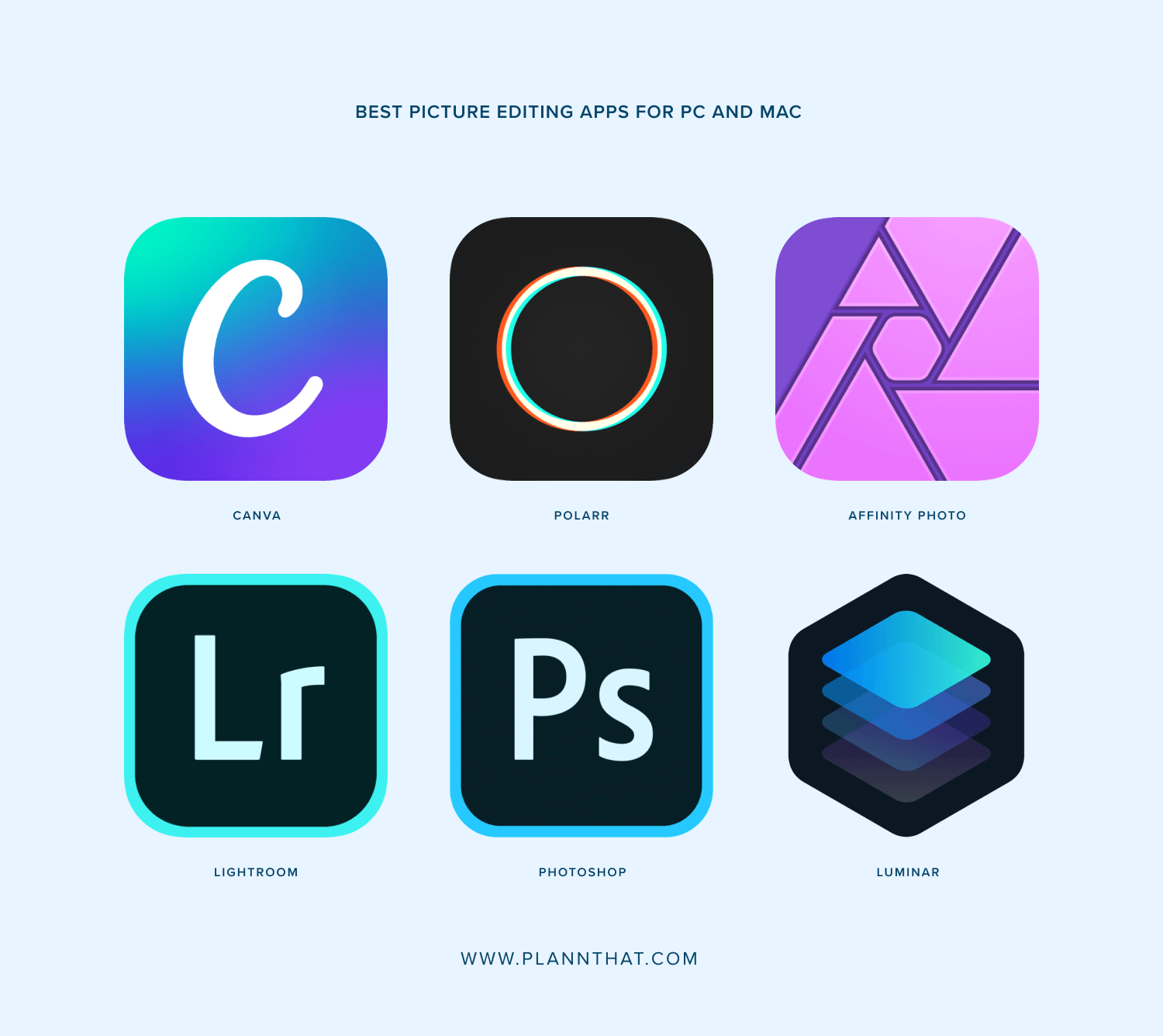 Canva
Canva has a free online photo editor to help you make minor adjustments to your photos. Use it to quickly add a filter, resize your pics for Instagram and adjust the brightness, contrast and saturation.
It's the best option if you're looking for a desktop app that gives you unlimited use, no watermarks and doesn't require you to download any software. Best of all, Plann's new integration with Canva means that you can bring your beautifully designed images straight into Plann (no pesky downloading and re-uploading!)
Price: Free if you're a Plann'r!
Adobe Photoshop CC
Do you want to edit your Instagram photos like a pro? Buy a monthly or yearly subscription to Adobe Photoshop CC. It has all the tools you need to retouch and color correct your RAW files to perfection. The only downside is that it's not the most straightforward application to learn. With a high number of functions and features, it can feel overwhelming for first-time users. Luckily, there are dozens of free YouTube tutorials you can watch to figure it out.
Price: $9.99 for the Photography Plan that includes access to Photoshop and Lightroom.
Adobe Lightroom CC
Adobe Lightroom is a firm favourite among photographers who want to batch edit their photos to create a cohesive Instagram aesthetic. With a much simpler interface compared to Photoshop, it's possible to figure Lightroom out without devoting too much time to online tutorials. 
Price: $9.99 with the Photography Plan that will give you access to Photoshop as well
Affinity Photo
Affinity Photo is one of the best alternatives to Photoshop or Lightroom for Mac, Windows and iPad users. With basic image editing and color-correction tools as well as over 120 effects, filters and brushes, you'll have everything you need to edit your photos like a professional. The only thing missing? An images organiser.
Price: $19.99 – $49.99 and there's a free trial
Polarr
Looking for a robust photo editing app that costs $0? Download Polarr. It's a free app for Windows, Mac, Chromebook, iOS and Android users, making it easy to edit your pics with any of your devices. The application comes with a large number of basic editing tools, filters and the option to add watermarks to your images. However, it's not the best option if you're a professional photographer as the photo retouching tools are limited.
Price: Free with a paid option of $3.99 per month for additional features.
Skylum Luminar
Skylum Luminar is a unique picture editing app. You can use it as a standalone product or as a plugin for Adobe and Apple products like Photoshop and Apple Photos.
The application supports RAW file editing (which is what every DSLR and smartphone photographer needs these days) and has a robust range of tools for basic and advanced image editing.
Use the AI Augmented Sky tool to embed objects into your images (perfect for Instagrammers who want to add a moon or some birds to their pictures). The AI Skin Enhancer helps you edit perfect portraits, and you can replace the sky in any image instantly.
Price: From $89 
Read More: How to Take Good Instagram Pictures: 21 Expert Tips & Tricks
Best Picture Editing Apps for Android and iOS

Snapseed
Snapseed is one of the go-to editing picture editing apps for Android and iOS users. Not only is it free to use, but it comes with over 25 built-in filters to help you create the Instagram aesthetic of your dreams.
The app has all the essential tools you need (cropping, straightening, sharpening and image overlay) as well as powerful features like precision masking. This feature allows you to add depth of field and create beautiful photos with a blurred background and an in-focus foreground.
While it doesn't have all the features of Photoshop, it has more than enough functionality for Instagrammers who want complete control over their editing process.
Price: Free
VSCO
VSCO is a photo editing app that developed a cult following thanks to it's cool, retro filters. It's a must-have for anyone who wants their Instagram feed to have a subtle cinematic look.
But besides its filters, VSCO comes with standard editing tools like vignetting, cropping and adjustment sliders for contrast, exposure and temperature. 
If you want access to more filters and features, VSCO does offer a paid version. It has more than 200 presets, advanced editing tools, video coloring and weekly photo challenges.
Price: Free or $19.99 per year for the pro version
Adobe Photoshop Express
Not quite ready to invest in the Photoshop desktop app? Try Adobe Photoshop Express. It's a free version of the editing software with stripped back features, making it an easy-to-use app for beginners and advanced users. You'll have all the tools you need to edit gorgeous photos and access to smart filters that automatically correct common issues like exposure and temperature.
Price: Free
Foodie
Is the theme of your Instagram account all about your gastronomic adventures? Take your edits to the next level with the Foodie app.
Available on Android and iOS, you can choose from over 30 filters specifically designed to make your food pics look irresistible. If you struggle to find the perfect angle for top-down photos, the app will help you line up the shot every single time.
Plus, there's a mute feature for introverts taking photos in public who don't want to draw attention to themselves. It's the essential companion for the modern foodie!
Price: Free
Adobe Lightroom Mobile
Adobe Lightroom Mobile is a free app that is almost as powerful as the desktop app. You can import your presets or create new ones, and color correct your photos on the go. When you're done with your edit, export your pics and upload professionally edited pictures onto your Instagram Feed or Stories in a couple of minutes.
Price: Free with a subscription fee for additional features
Enlight Photofox
Unlock your creativity with Enlight Photofox. It's an artistic photo editing app for people who want to bring a dash of Salvador Dali to their feeds. 
Blend photos to create a dramatic effect, add graphic elements and play around with the app's special effects.
Due to the number of things you can achieve with Enlight Photofox, you'll probably need to watch a few YouTube tutorials to get the most out of the app.
Price: Free with an optional monthly subscription of $2.74 or a once-off payment of $64.99
Read More: How to Craft an Authentic Instagram Grid
Start Plann'ing Your Feed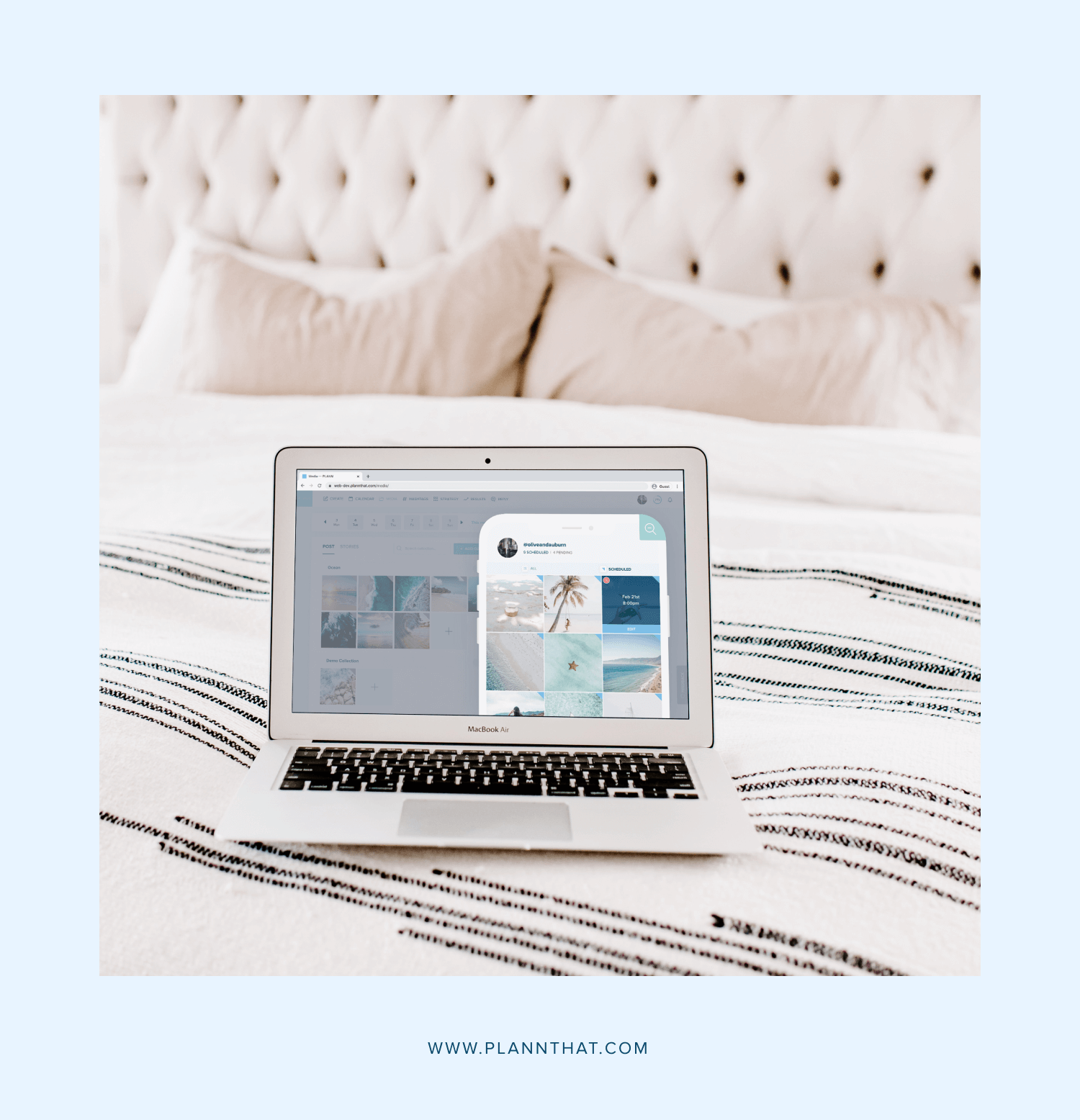 Found your new favourite app? Curate the perfect feed, by opload your edited photos into Plann. Or for a seamless workflow, access your gorgeous Canva images from right within Plann.