Raise your hand if you love picnic spreads as much as I do. Good, welcome to the club!
Honestly, if I were to choose between a fancy restaurant and a picnic in the park, I'd definitely go with the second option. There's something special (and super relaxing) about eating your favorite food while sitting on a comfy blanket. Plus, no one really cares if you get food on your shirt.
Oh, and did I mention all the fun you have while setting the "table?"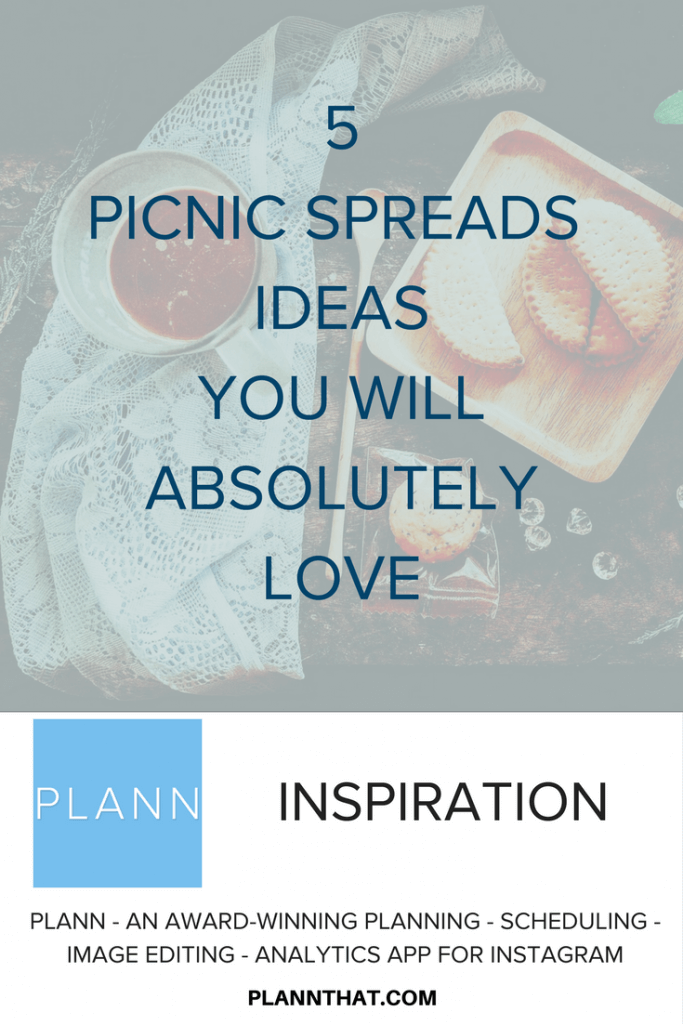 Ok, enough talking. It's time to get some real picnic spreads inspiration. I bet you'll start planning your next picnic by the end of the article.
Best Five Picnic Spreads to Get You Inspired
@_picnicnac_
I could spend hours looking at this picnic spread (and wishing I could be there). Everything is perfect about this picture: the colors, the food, the flowers, the pillows . . .
Hey @_picnicnac_, I will definitely use this as an inspiration for my next picnic. Love, love, love!

@melinahammer
In case you run out of ideas regarding the food you should pack for your picnic, I've got you covered.
Juicy ribs, potato salad and vegetables are always a good idea. The best part (besides the taste)? Your picnic spread will look amazing in a flatlay. Here's the perfect example provided by @melinahammer:

@tuulavintage
Up for something fancy? Go for the cheese platter.
If you want to enjoy good food and take some great shots in the meantime, the opportunities are endless. @tuulvintage sets the perfect example. Your turn now.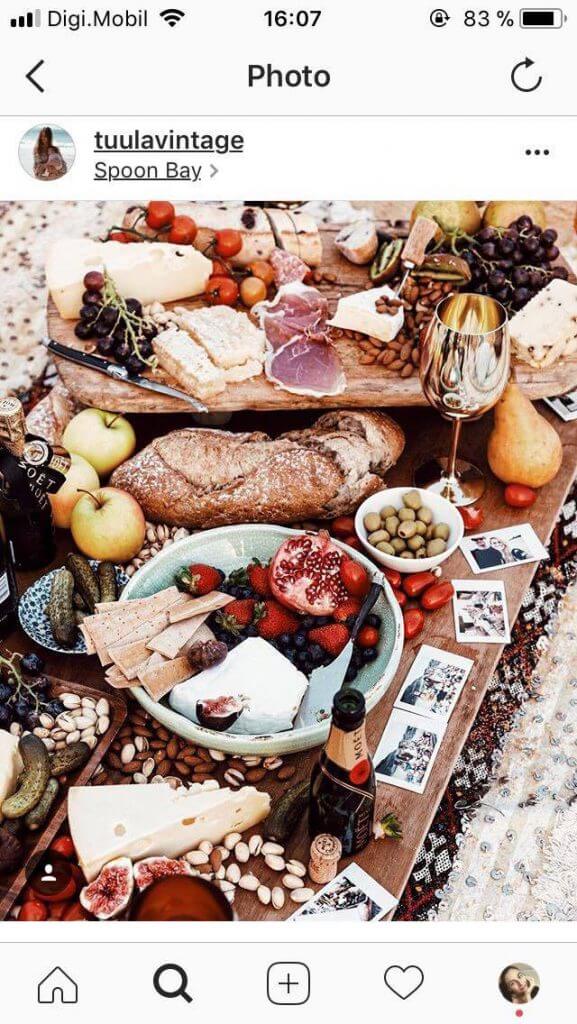 8 AWESOME FEATURES AND HACKS YOU SHOULD BE USING ON INSTAGRAM
@therubycanvas
Aiming for a fresh looking picnic spread?
In that case, you will need a white blanket for a clean background. The food will create a beautiful contrast by adding splashes of color. Get some inspiration from @therubycanvas: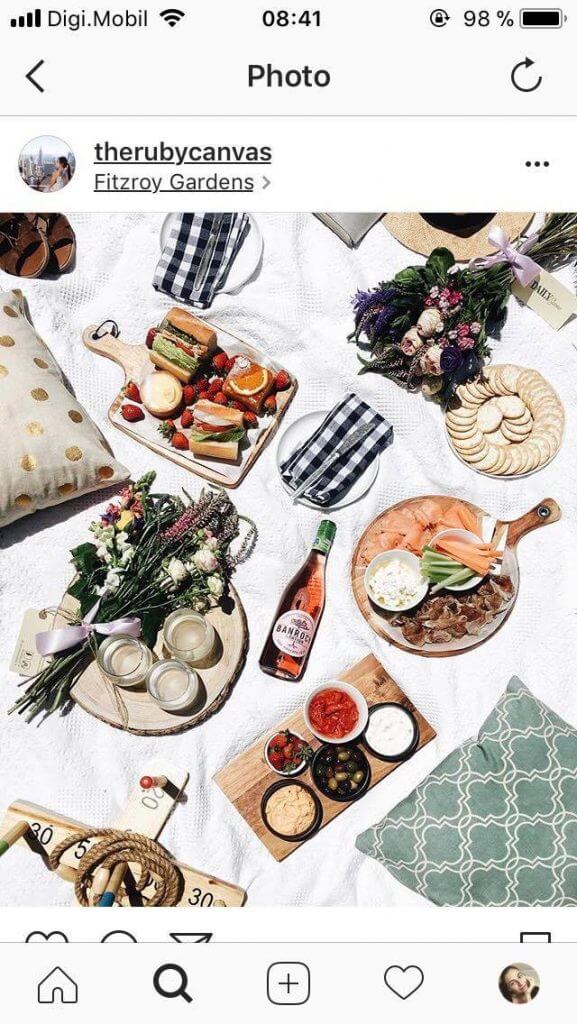 INSPIRATION: HOW ONE WOMAN USED INSTAGRAM TO TURN HER HOBBY IN A FULLY FLEDGED BUSINESS
@purecocobella
Summer, fresh, beach, fun — a bunch of words that came to mind the first time I saw this picnic spread.
I can already imagine myself lying on the beach, listening to the waves crash and enjoying this tasty fruit. Picnic spread goals alert right here! @purecocobella, thanks for the inspo.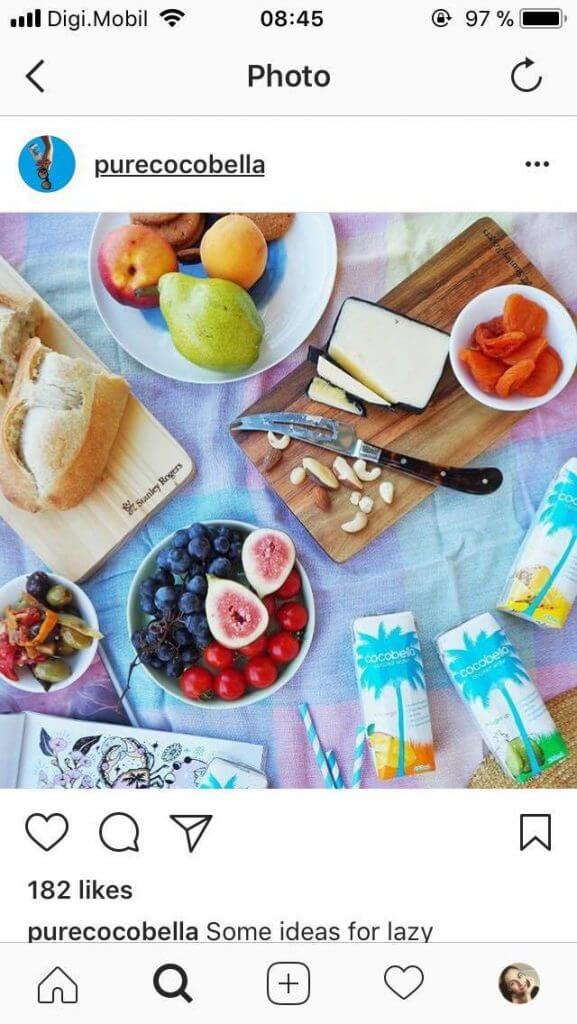 [clickToTweet tweet="Use Plann to edit & schedule your Instagram posts. #instagramscheduling #app #instaposts" quote="Plann is the only tool you need to plan, edit & schedule your posts!"]
Set Your Creativity Free With Plann
Picnic spreads require a lot of creativity, especially if you want to share it on social media and get likes and hearts.
Download Plann for iOS or Android and make your pictures look even more stunning.
You can choose from 60 filters and play with editing tools. Don't feel like sharing your post immediately? Schedule it for later with the Plann app.