You're likely an avid architecture photography fan whether you know it or not.
Architecture is art and we're surrounded by it. It's accessible and inspiring, and, happily for those of us who enjoy spending time on Instagram, it's well-suited to being captured and shared by skilled shutterbugs.
With that in mind, we've put together a list of five of the most exciting architectural feeds on Instagram — and we have every reason to believe you'll find them as inspirational as we do.
Architecture photography lovers, prepare to be amazed!
Architecture Photography Accounts You Will Love
@nukeproofsuit
Skyscrapers, minimalistic buildings and moody cityscapes — that's what you're treated to as you scroll through @nukeproofsuit's bold and arresting collection of images.
To our eyes, this is one of the strongest examples of architecture photography on the Instagram platform today. Spend some time perusing the category and tell us you don't agree!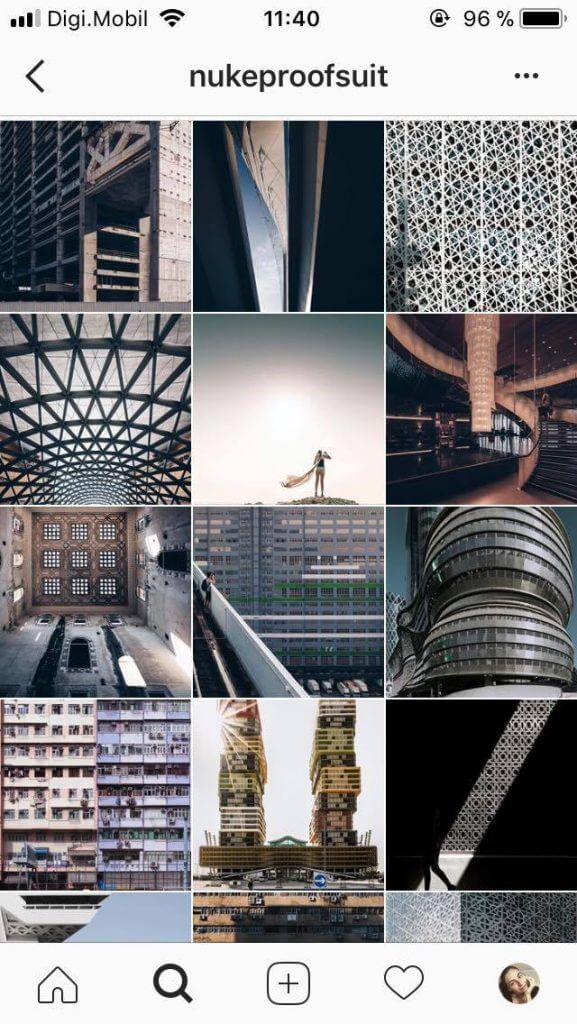 @field_condition
Whether you fancy historical architecture, modern skyscrapers, or buildings under construction, @field_condition will scratch your architectural itch. This architecture photography feed shows the beauty inherent in the past, the present, and the future as part of a unique, holistic perspective.

@ikergil
Another account that manages to expertly marry the appeal inherent in both the historical and modern is @ikergil. With focus paid in particular to creatively stylistic departures from expected norms, this feed features details from the tallest modern buildings all the way to historical constructions dating from the 20s, as well as some breathtaking skylines for good measure.
@ikergil takes architecture photography to an edgy place, where inventive choices and innovative design get the spotlight. This is a great account to follow if you're interested in having your aesthetics and expectations challenged.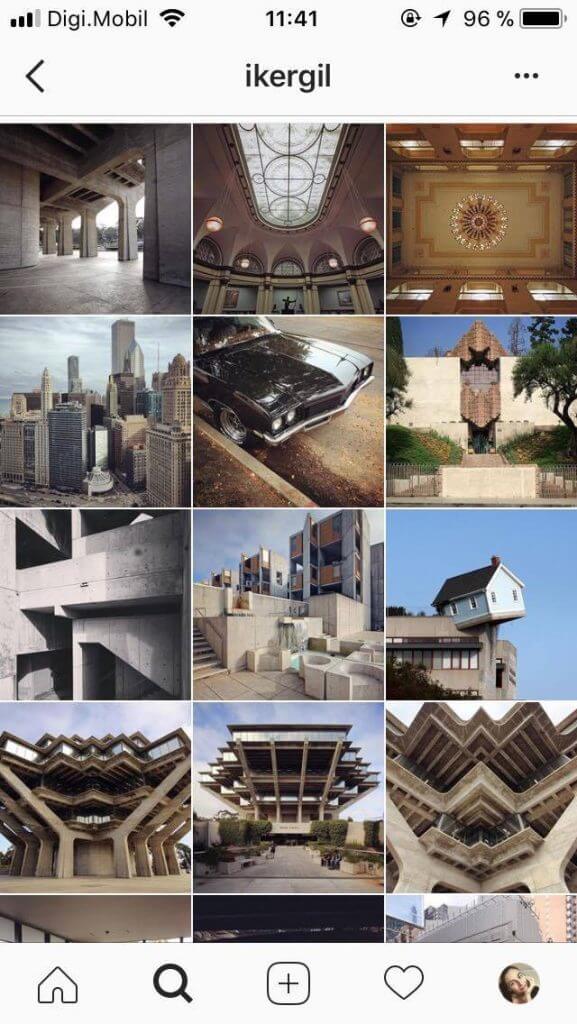 @johfot
To add variety to our collection of favorites, we'd like to train your eyes on an architecture photography feed where glass buildings take the leading role. The sheer variety of shapes the buildings can take — and that are so creatively and cleverly photographed in the feed — are sure to keep you engaged and agog.
It's modern, crisp and it's such an easy daily pleasure to add to your following list. It's great to have account like @johfot to inspire us, right?

@etna_11
This minimalistic feed underscores the beauty in simple architectural gestures and the understated photography that shows them off best.
If you're drawn to clean lines, bold colors and unusual shapes. Make sure to follow @etna_11.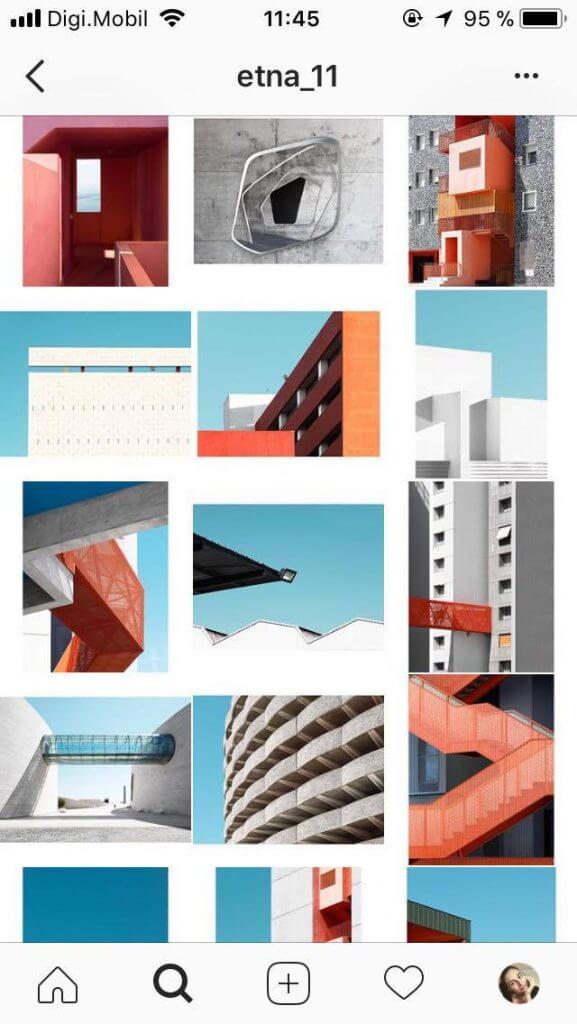 Creativity is Intelligence Having Fun
Which architecture photography feed do you like most? Nevermind . . . you don't need to decide! Follow the five we've pitched here, and from there explore what else is out there in this design discipline.
[clickToTweet tweet="Creativity is a way of sharing your passion with the world." quote="Remember: creativity is a way of sharing your passion with the world."]
There are no boundaries to what you can do with the right creative impetus and the proper implements, and Plann is ready to give you a helping hand. With over 60 available filters and numerous editing tools, Plann can help you design your own stunning feed and schedule your Instagram posts weeks in advance.
Download Plann for iOS and Android and start working on your dream feed today.