Instagram is making visual content a priority, which means that learning how to make the most of your Instagram Reels is now more important than ever. 
The challenge is that Instagram Reels success can be difficult to define. 
How can you measure Instagram Reels performance and determine whether or not you're on the right track? Learning what signs to look for can help you optimize your content and get the most out of your account. 
So where should you begin when it comes to evaluating the success of your Instagram Reels? Here are our top tips to help you measure Instagram Reels performance stats and use this information to enhance your content strategy.
What is success on Instagram Reels?
Success on Instagram, or any other social media platform, can never be boiled down to a single definition. That's why it's so important to diversify your content strategy and consider a variety of performance indicators simultaneously. 
While it can be easy to gauge your Reels performance based solely on engagement rates and video views, these things don't always provide an accurate representation of your account's success or potential for growth and marketing power. 
In order to develop a clear, comprehensive sense of how your Reels are faring and what impact they make on your overall brand strategy, it's important to look beyond the basics. 
By taking a range of factors into account, you can paint a full picture of your Instagram presence and the trajectory of your social media growth. 
Evaluating your Instagram Reels insights regularly and over time is essential to improve your social media strategy. Remember, the more you understand your performance, the more you can do to improve it and deliver better content for your followers. 
How to measure Instagram Reels performance
Measuring success on Instagram requires a multi-faceted approach. By staying up to date with your Instagram Reels insights across a range of metrics and an extended time period, you can determine what's really working for your Instagram account.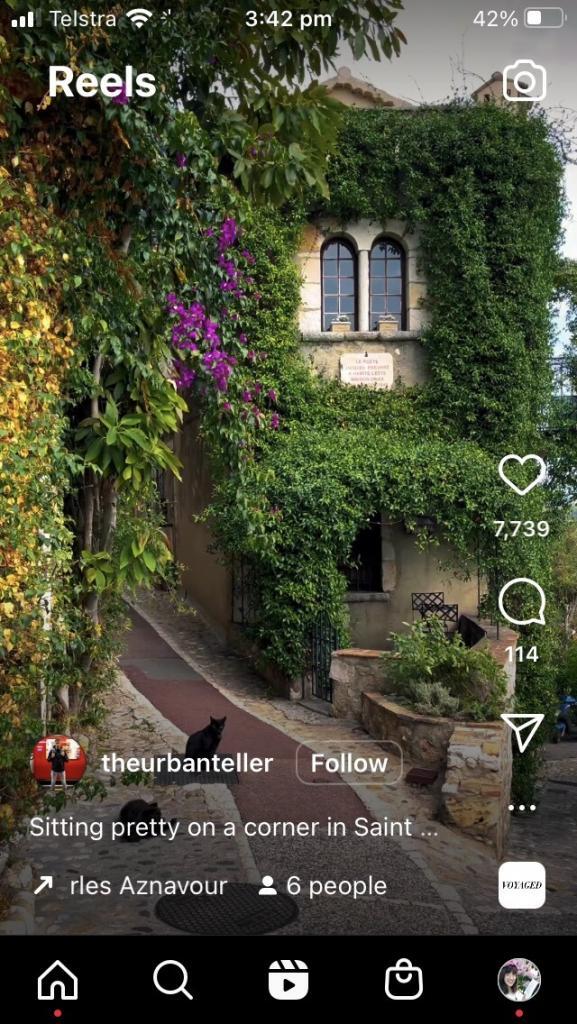 Likes and Comments
Likes and comments are an important KPI (key performance indicator) on Instagram Reels. 
These can show you how audiences are interacting with your content, helping you determine what kind of emotional response your Reels are generating for viewers. 
A higher like count on an Instagram Reel could indicate greater reach or more audience interest. If your Reel has additional comments, this could reveal information about audience demographics, as well as be a source of new content ideas. 
Saves and Shares
Even more important than likes and comments on your Instagram Reels are saves and shares! Generally speaking, these can reveal a greater level of interest in your content as users share videos with others or save them to view again later.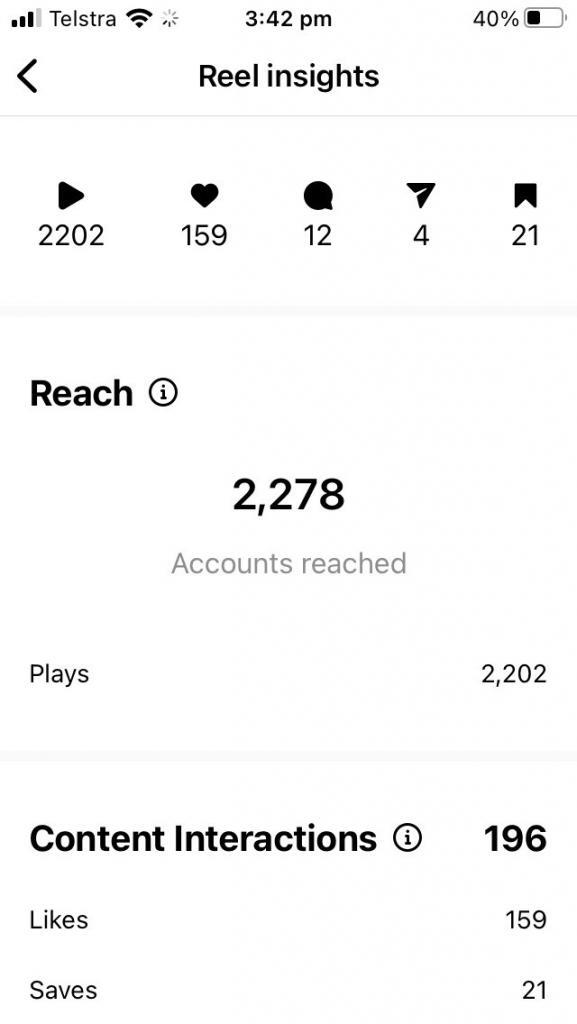 Saves and shares on Instagram Reels can help you determine what content really matters to your audience. In addition to acting as a metric for success, saves and shares can prompt an algorithm boost that could make your future Reels even more successful!
Followers Gained
The followers you gain directly from your Instagram Reels become part of your social media community and can reveal great things about your Reels success. When you gain followers based on Reels, you can understand how reaching new users helps to grow your account.
In addition to this, Reels-driven follower growth can provide you with more than just high performance on a single video. Gaining followers allows you to plan for long-term success that will drive increased reach across future content. 
Reels Views
Your Instagram Reels views can also say a lot about how well your Reels content is performing. The more views you achieve, the more reach you can count on. Your videos will make it to new users, introducing them to your account and your brand.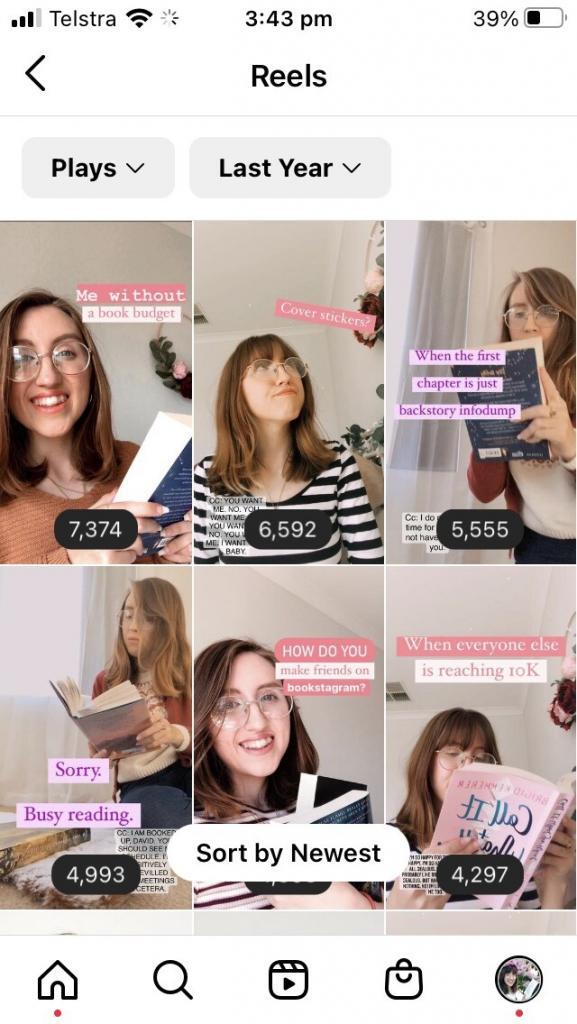 The views you receive on each Reel you create can be a key indicator of content success. If you can boost your Reels views, you can also boost traffic to your account and increase the likelihood that you'll achieve great results for other key performance indicators. 
CTA Engagement
Looking beyond specific metrics, it's also helpful to consider how users engage with the calls to action you include as part of your Instagram Reels. This and other content interactions can help you determine your brand authority and your audience's interest in what you have to say.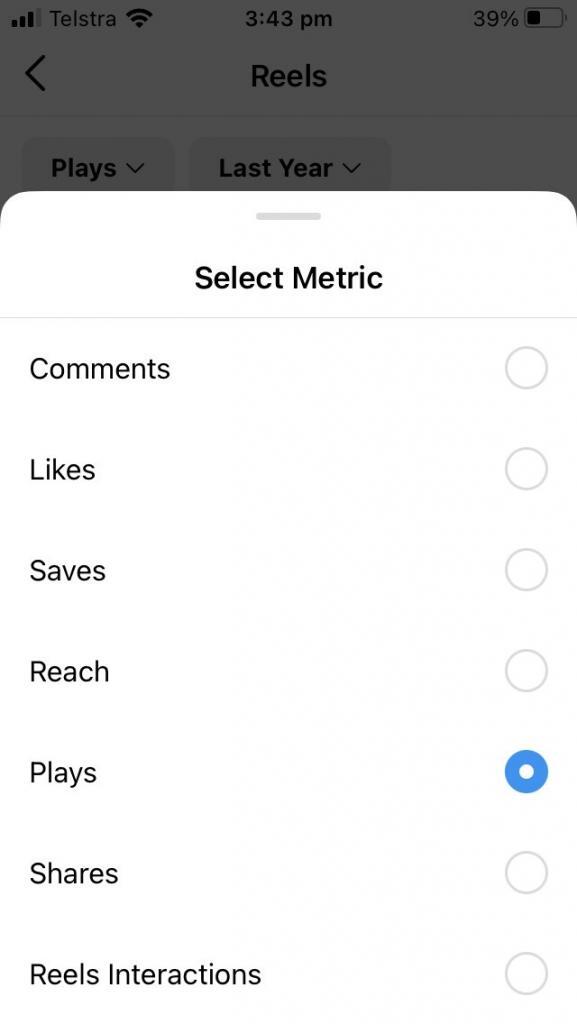 The more people who engage directly with your CTA, the more likely it is that you can drive traffic to your website and optimize sales conversions for the growth of your business. If Instagram users are responding to your Reel's CTA, you can consider your Reel a success!
Branding Power
Finally, Instagram Reels are just one component of a larger social media marketing strategy, which means that it's important to think about the role each Reel plays in your overall branding message. 
Even if your Instagram Reels aren't achieving great reach or view counts right now, a Reel can be successful if it adds value for your audience and supports your brand's identity and awareness campaign. A Reel with brand power is a win, no matter the stats.
Your next steps
Once you've started tracking and understanding your Instagram Reels performance, it's time to turn what you've learned into action. 
You can use Reels performance data to inform future content planning and decision-making. By identifying which Reels work best for your audience, you can create more content with a big impact. 
Over time, you'll learn new ways to engage your audience and enhance Reels results. This will allow for more branding and business opportunities, all while you continue to build your online community and develop your social media voice. Greater Instagram Reels success is just around the corner!
Make a Plann for Instagram Reels success
Our talented Plann'rs have a keen eye for Instagram Reels success. Already, we've watched so many of our users achieve incredible results, taking their Insta content to the next level. 
Ready to put our tips for measuring Reels success to the test? Begin by Plann'ing some amazing Reel content! Sign up for a free 7-day trial of Plann Pro, and get started today.