It's all a numbers game when it comes to Instagram. The number of followers, likes, comments and views, have all suddenly become so important, especially for influencers and businesses.
The higher the followers, the higher your reach. Increasing your follower count organically, on Instagram may take a while. And unfortunately, no one seems to have that kind of patience so people seek quick ways to acquire new followers.
Most of the time the companies or third-party apps that provide these services do add to your list of followers but with fake/inactive accounts or bots.
The bot services take it a step further and provide automated likes, comments and follows. It definitely gets a bit annoying when you want to read some juicy comments but all you see are bots commenting the same thing multiple times.
Even if you manage to fool the algorithm, no engagement results in stunted growth. It also leaves a bad impression on your audience when they realize your follower like/comments ratio.
Let us run you through a few ways that can help you carry out a fake Instagram followers check.
4 Ways To Check if Your Instagram Followers Are Fake or Real
Go Through Their Profile Information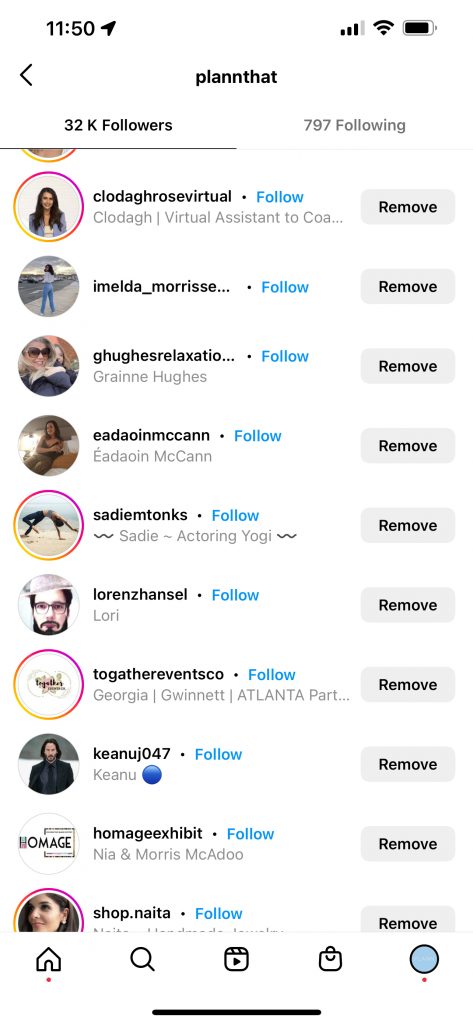 Visit the account that seems suspicious or is unknown to you and check out their profile information. Make sure to inspect the following:
Profile Picture: The pictures that inactive accounts or bots use are usually generic stock pictures. They may also use celebrity/model shots or no picture at all. You won't find these accounts using any personal pictures.
Usernames: Next are the usernames. All the weird usernames with numbers or very common, celebrity names with unnecessary symbols can be a sign of a fake account.
They don't need to put in much effort to make and maintain their account when it's fake and only serves the purpose of increasing follower count.
Bio: Bios are certainly a give away as well. Either they have nothing on there or some promotional words or a link.
Check Their Follower to Following Ratio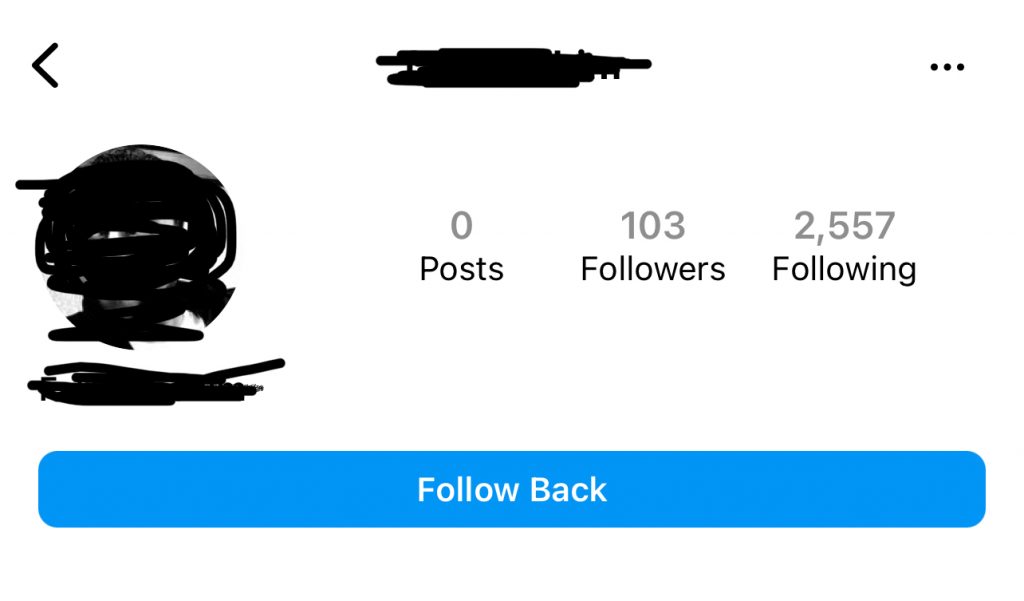 When the follower to following ratio is highly imbalanced you know that it's a fake account. No regular Instagram user is going to follow 6k-7k people not have at least a quarter of them follow back.
Accounts with a low follower count and a very high following are a dead giveaway of fake accounts
Check Account Activity
Does the account like, or comment on the platform. If so, evaluate their comments. Bots mostly use the same sentences and have a set symbol in their comments. It could be an emoji, syllable or a number.
You will notice that bots use various fonts and highlight some of their promotional words along with a bunch of emojis.
Does this account have any content uploaded? Do they share stories or have any highlights. Anything personal tells you this can actually be a real account.
Interestingly, you do find accounts that appear real. Some fake accounts do put in a lot of effort to make their accounts seem legit. With perfect profile information, personalize content and bought followers to fool you. The best way is to go through their activity and comments.
And because of the possibility of them having fake followers, it's best to go through their list of followers to spot any other similar accounts. But if all of the above ways fail, you can always use online tools that provide you with a fake Instagram follower check.
Use Online Tools
To instantly check fake followers on Instagram, online audit tools like Instagram Bot Analytics Tools, FakeCheck.co or Social Audit Pro can help you immensely.
Based on your account engagement, these tools can tell which of your followers could be fabricated.
To attain more services, you may have to sign-up and pay a fee. It is also important to mention that they only work for accounts having higher than a thousand followers.
But you can always find other Instagram fake follower checkers online and use the one that suits you the best.
How to Get Rid of Fake Followers on Instagram
After you've conducted the Instagram fake follower check, you now know who they are. So, it's time to say goodbye to them. For that, you can simply do the following:
Unfollow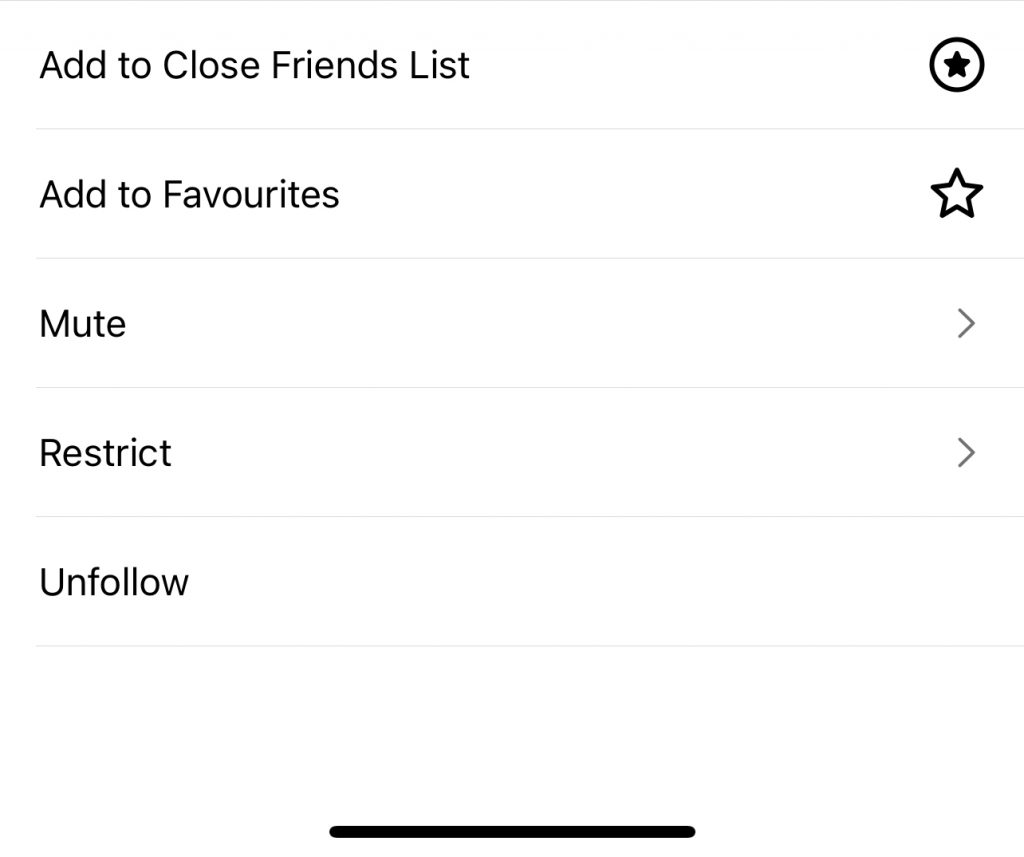 You obviously wouldn't want to keep fake accounts on your follower/following list. The best thing Instagram lets you do is to remove any account from your list of followers. All you need to do is go to your follower's list, type in their name and tap on 'remove'.
In case you've followed them back, make sure to unfollow their account as well.
Report
Report an account that shares inappropriate content or comments, spams you consistently and sends unwanted direct messages. Some accounts on the platform may also give off a creepy vibe. It's always best to report suspicious or inappropriate accounts. And reporting on Instagram is a safe option.
Restrict/Mute
If you keep receiving redundant DMs from fake accounts, you can go ahead and restrict or mute them. Their chat will be moved to the Message Requests and you can limit the interaction.
Block
Blocking someone, especially fake or spam accounts is by far the best option on Instagram. You get complete riddance and they can't follow you again as long as they use the same email account.
Head over to the fake account. Tap on the three dots on the top right corner and simply tap on 'block'. And you are done.
It's About Time to Let Your Account Grow
A high engagement rate lets Instagram know that people are enjoying your content which will naturally lead the algorithm to display more of your posts to a wider range of audiences. Fake followers don't engage and that's not helping your account grow.
Additionally, Instagram can also grow suspicious of your account when you have fake followers. Your audience may also grow cautious of your content by judging the people on your list.
Spam accounts or bots can also interfere with your accounts engagement analytics and display the wrong results.
Therefore, it's a good habit to be mindful of your followers and check their authenticity by using the above-mentioned ways or conducting an Instagram fake followers check using online tools.
To help your account grow faster, sign up for Plann's Instagram scheduler and social media strategist that helps you plan out all your social media content in the most organized and simplest manner.