Instagram Likes vs Saves
So we all know that people went a tad haywire over Instagram engagement metrics recently when Instagram literally – turned off all the likes.
But don't worry, it was for a good cause. Turning off Instagram likes was a trial way to combat social pressure and mental health issues arising from social media use which we're all about.
But the vanity metrics junkies were all like, "What tha hell… like… who turned out the likes"? And pretty much like everything else, it's always darkest before the dawn, and the dawning of the age of analytics has been heralded by, none other than: Saved posts! Doot de doot! 
 A saved post happens when you see a post you like on Instagram and you tap the little bookmark icon on the bottom right of that post.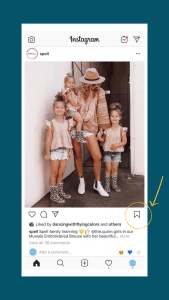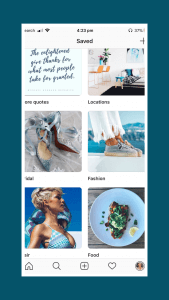 This automatically saves the post to your collections, where you can have different folders for different things! 
 Me? I have folders for so many random things! From fashion to quotes, fantasy wedding dresses (how embarrassing) and every insta-shade of blonde that exists, pictures of space, and yes, even handy how to's for things such as "How to make your own almond milk". (It was gross. I will try again)
 It's so great to have a library of things you love right there in your phone that you can keep on coming back to. Especially for inspiration on what to post yourself! 
Why's it important? 
 While saving posts into folders is nothing new, and you've been able to do it since waaaay way back (code for 'a couple of years ago') the importance of saving posts has never really had it's time to shine, until, well, now. "Tah dah".
 Saved posts are the new cool kid when it comes to Instagram engagement analytics, and we think it's a good thing. Saved posts contribute to your Instagram Insights Metrics which include tracking your likes, comments and saves. 
How to measure your saves:
To be able to see if your posts have been saved you will need to switch your account to an Instagram business page. This allows you to really see what works in your feed. So, what do people love, what have they have saved and what gets the most engagement? Helping you to better identify what works and then plan out your Instagram strategy accordingly, so you can keep on posting with purpose. 
Once you've set your account to a business page, you can then see your Insights by tapping the bar graph in the top right of your profile.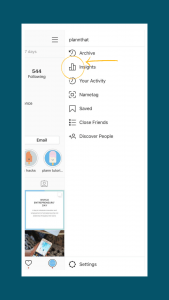 The number of unique accounts that have saved your posts will also determine your visibility depending on Instagram's algorithm at the time. Translated to plain English, that means: The more saves you get = The more seen you'll be. 
Here's how to get your posts saved: 
Aiming to have your content saved by other Instagrammers is a great way to ensure you are adding valuable content that will a) grow your brand, and b) get you a loyal following who love what you share 
So offer quality content. People come to Instagram for the pictures but they stay for your content! We love the idea of adding value and giving your audience goodness based on what's written beneath the box and with Micro Blogging on the rise, Instagram is the perfect place to offer quality content such as a carousel with a step by step how to, guidance or advice on any topic that you like and truly engaging info that has your audience wanting to save and refer back to your posts again and again. (Remember the DIY Almond milk tutorial? Yep. That's quality content right there).
Tag us in your content and if it's good and adds value we will be sure to save it! 
And if any of our Instagram content has helped you, make sure you head over to @plannthat comment on it and hit the save button!
 Happy Plann'ing!