It's safe to say that 2020 has been a year of major change. As we've faced challenge after challenge, businesses have been forced to adapt and pivot like never before. 
This applies to the social media world, too. Over the last few months, we've seen platforms like Facebook and Instagram add a plethora of new features to help users through these uncertain times — on both a personal and professional level.
From new digital wellbeing tools to promotional features for small businesses, there's been loads of new things happening online. In fact, there's been so many social media updates lately that it can be kinda hard to keep up with them all!
That's why we thought we'd put together this masterlist of everything that's been happening in social media land lately. From recent updates to upcoming features, here's what you need to know.
Instagram
You can now watch Instagram lives on desktop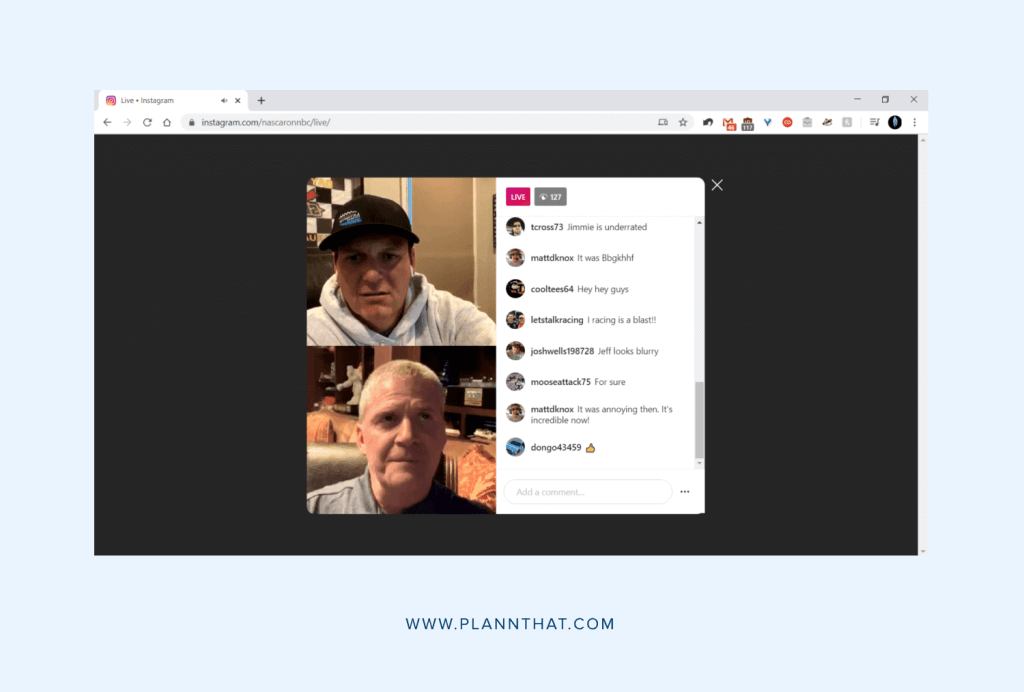 Just like on mobile, you can now watch lives on desktop by clicking on the profile pics of people who have gone live recently — or are currently. While on mobile, the comments scroll up from the bottom (which can be a little distracting, they show up on a right-hand panel on desktop)  All in all, it makes for a more user-friendly viewing experience, and we're all for it! 
You can learn more about this feature here
There are new Instagram stickers
When creating a story, you'll now see sticker options for 'challenges' (where you nominate someone to partake in a viral challenge), 'fundraising' (to raise money for charities) and 'DM me' (which will direct them straight to your DMS.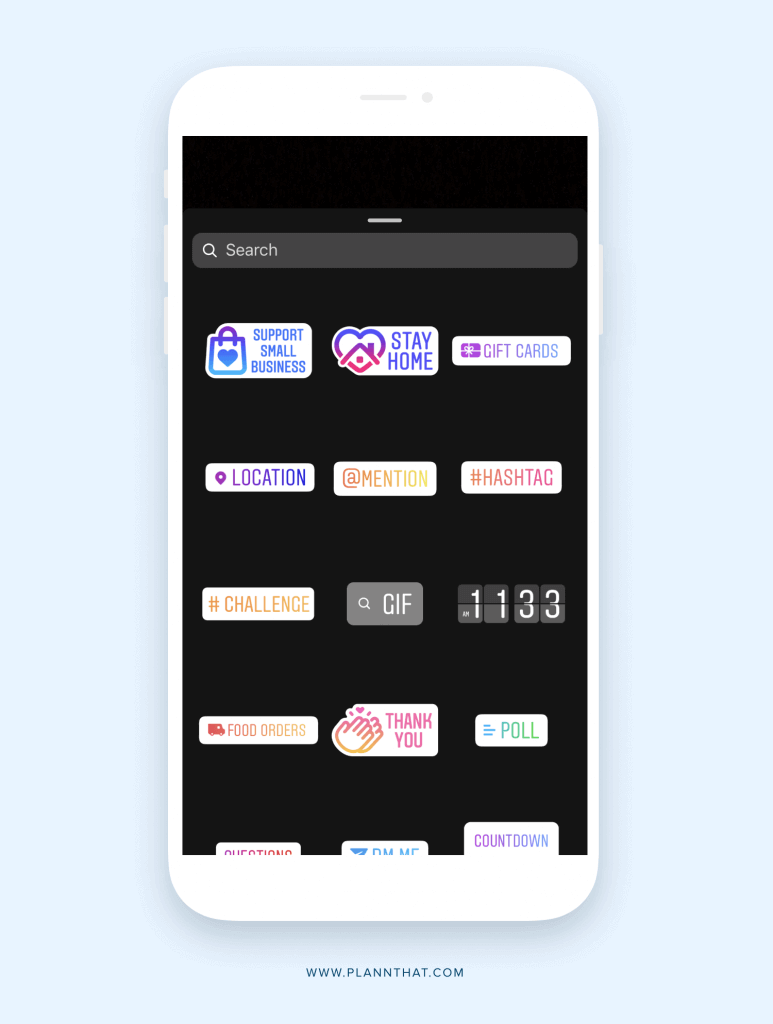 One of our other new faves is the "Support Small Business" sticker! This sticker makes it easy to shout out your favorite small biz. You can use it to add a photo or video promoting your product or services. Then, your content will be added to a shared story where friends can see the businesses you support and love. While this was originally introduced to assist with COVID-19, it seems this new sticker is here to stay.
You can learn more about the new Instagram stickers here
Instagram is adding 'Guides' for creators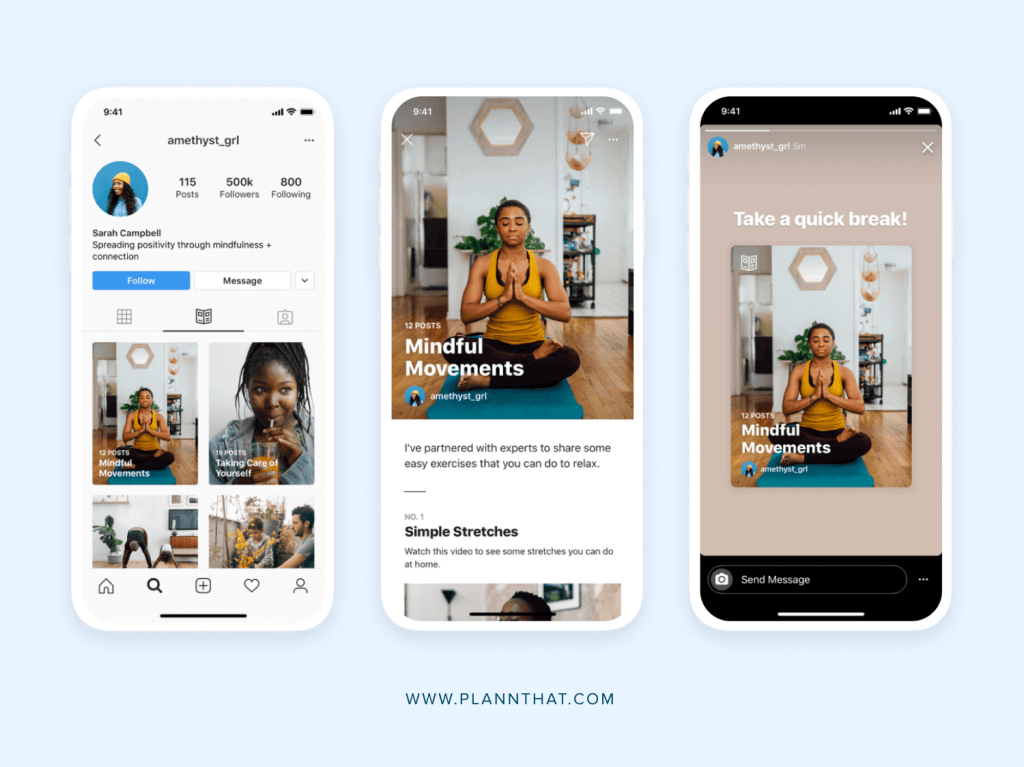 The app has just started rolling out Instagram 'guides' — which are like groups of content curated by theme— to a select group of wellness creators.  In a statement, the company explained "We want Instagram to be a place where you can easily find reliable information and inspiration from your favorite accounts. That's why we are introducing Guides, a way to more easily discover recommendations, tips and other content from your favorite creators, public figures, organizations and publishers on Instagram."
You can read more about this upcoming feature here
New Instagram stories fonts are coming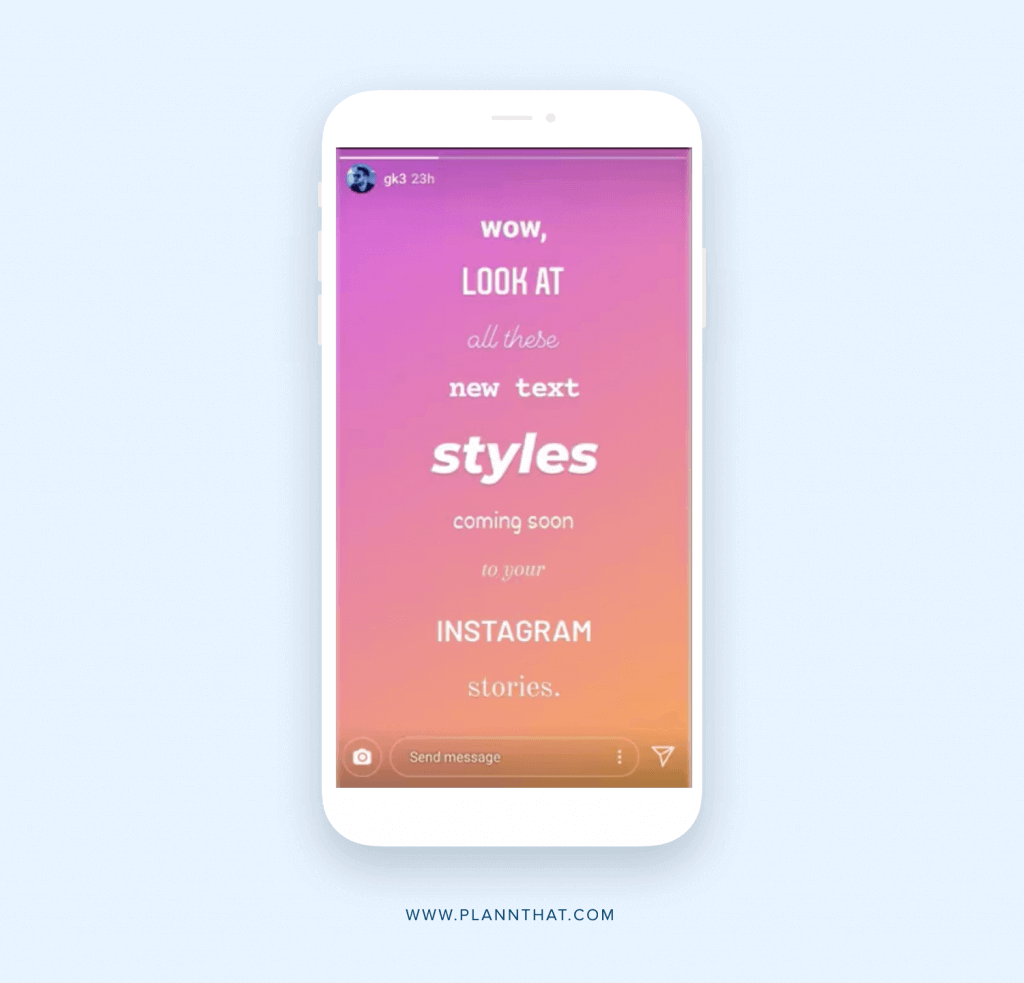 Last month, Instagram announced that they were currently testing some new text options with a small percentage of people. Along with some spiffy new fonts, it looks like there will also be some background options for making your stories text stand out. We can't wait for this one!
Instagram and Facebook release 'shops'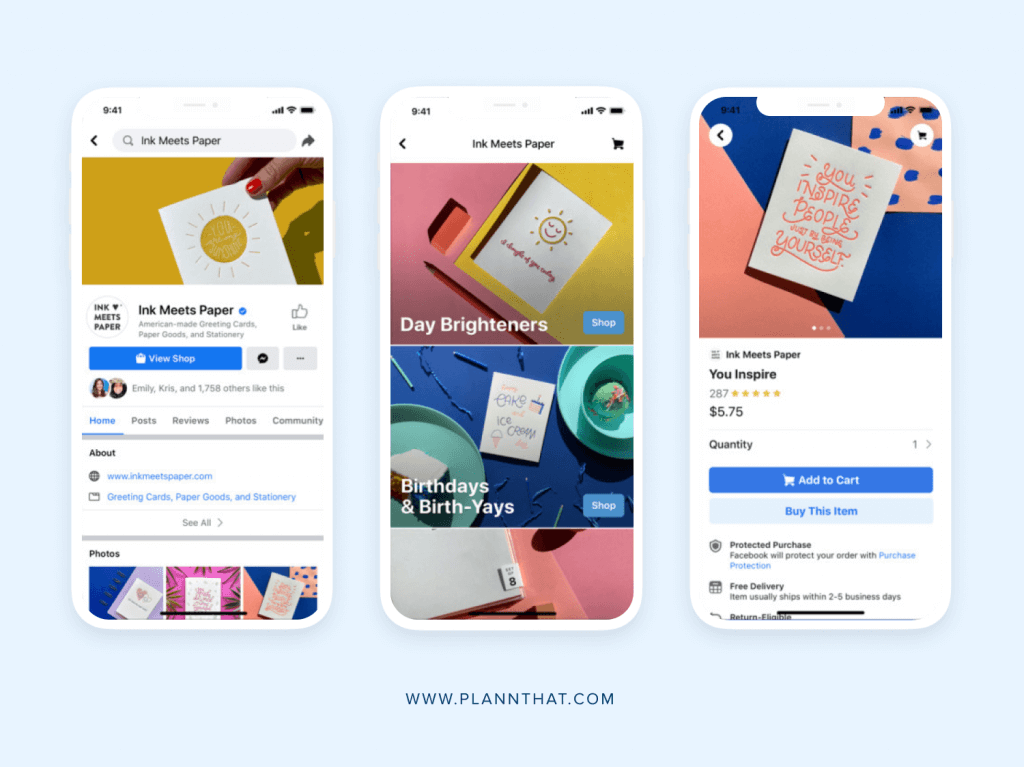 Instagram and Facebook have both just started rolling out their own respective 'Shops.' Essentially, these are in-built eCommerce stores that will allow customers to shop from right within your social media profiles.
 The company shed some light on the concept in a statement: "Our goal is to make shopping seamless and empower anyone from a small business owner to a global brand to use our apps to connect with customers. That's why we're launching Facebook Shops and investing in features across our apps that inspire people to shop and make buying and selling online easier."
You can learn more about Instagram and Facebook 'shops' here
Facebook
Facebook got a makeover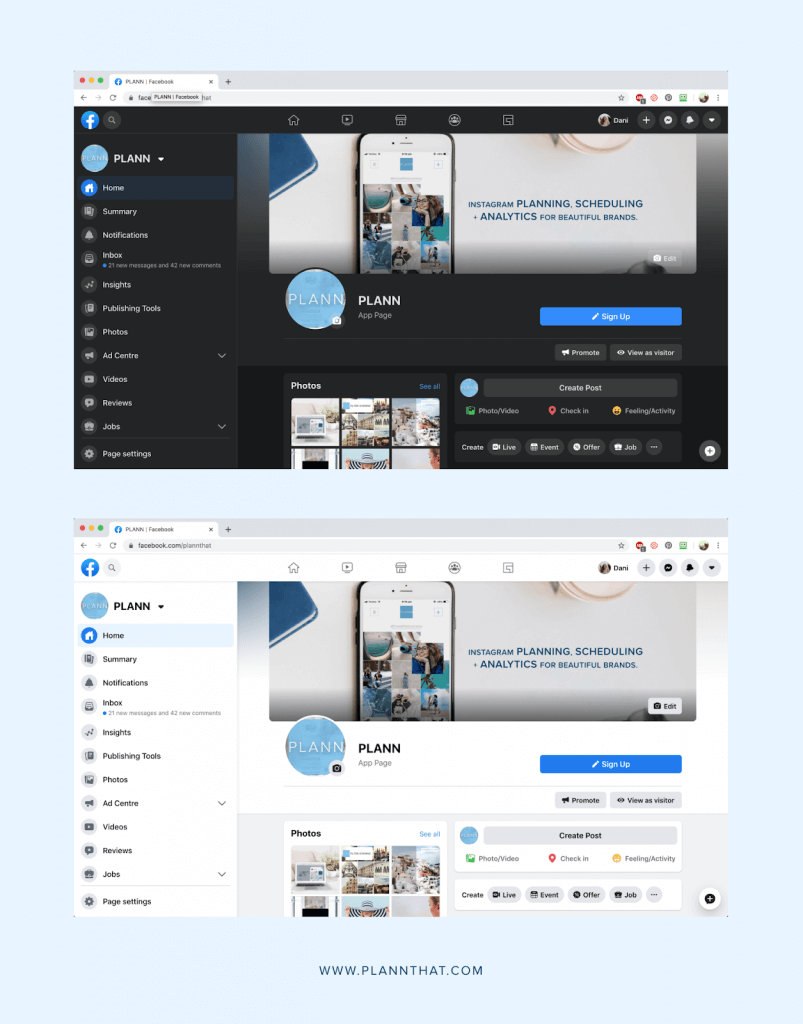 In what is easily their biggest redesign in years, Facebook recently unveiled a cleaner, more minimalist new look. Overall, the aesthetic is much brighter and whiter than what we're all used to, across both mobile and desktop. But if you're not really into that vibe, there's good news — there's also a moodier 'dark mode' for desktop users. Perhaps the biggest change is the layout of the newsfeed, which has far more of a focus on groups and messenger — the two biggest features Facebook users now use the platform for. 
Facebook launched 'Messenger Rooms'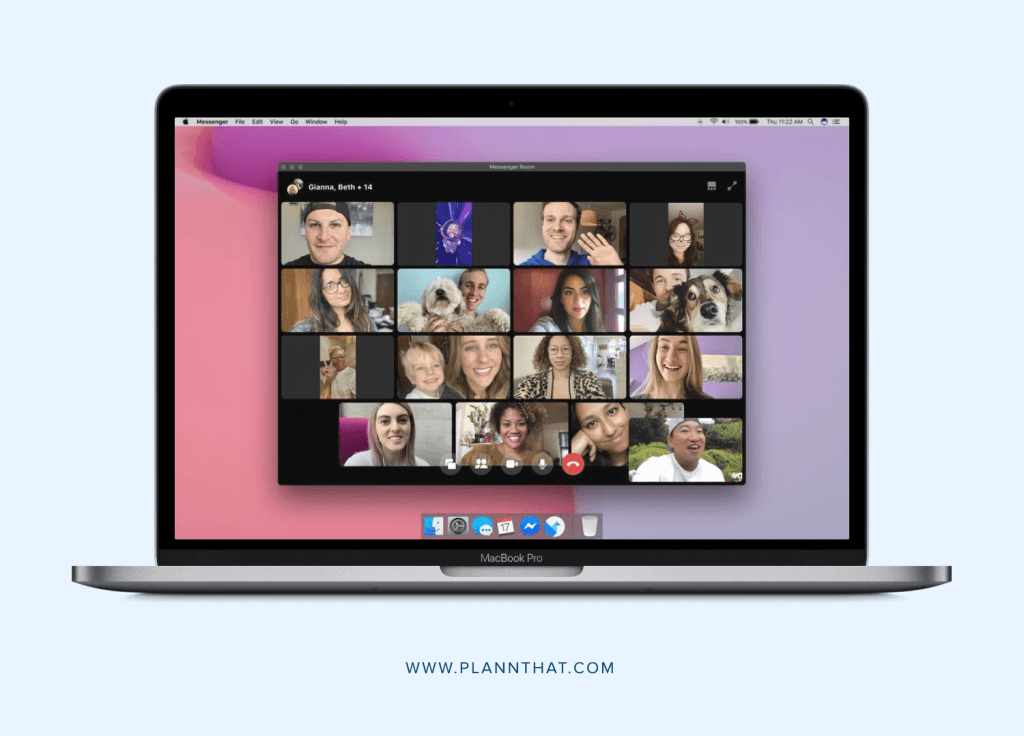 This is a drop-in video chat tool that you don't need to 'call' anyone to use. You just rock up and hope some of your friends will join you so you're not just partying by yourself. It's a similar set-up to the app House Party — you pre-create the rooms and when you turn up, everyone will get a notification. 
You can learn more about this feature here
Facebook launched a 'manage activity' tool to bulk-delete old content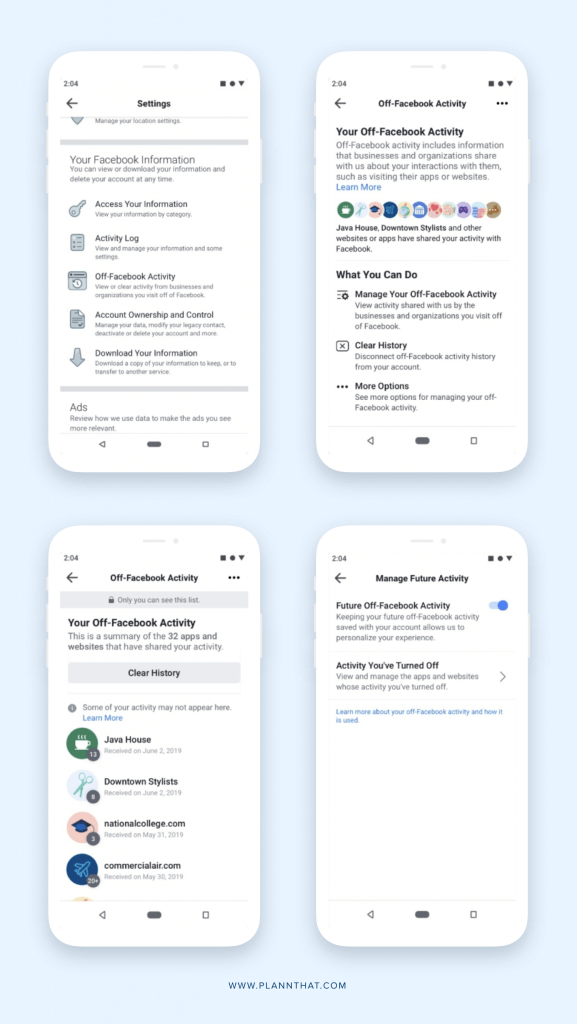 Called "Manage Activity," the new feature lets you quickly archive or delete old posts and photos in bulk, by searching by dates, people tagged and content type.  Not only will this feature be helpful for personal and privacy reasons, but it will also give you more control over your personal brand. The tool is currently available on Facebook lite and is soon to be rolled out on mobile.
You'll soon be able to cross-promote lives on Facebook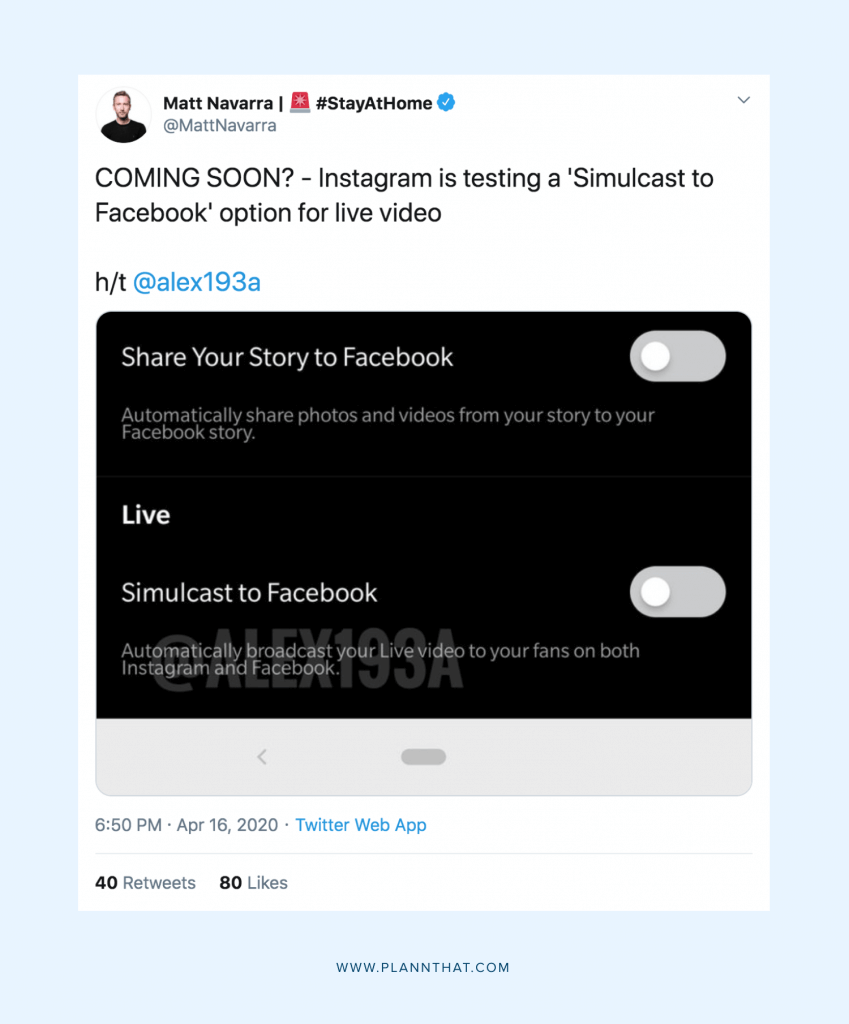 Developer Alessandro Paluzzi, noticed something in Instagram's code that showed the platform has testing a 'simulcast' feature. Currently, you have the option to save Instagram lives to your camera roll after you're done,  But this feature would make it much easier to repurpose your content and increase your reach to everyone who follows your Instagram page too. 
Facebook releases three new apps
Yep, you read that right — in case they haven't been busy enough, Facebook has gone ahead and released three entirely new standalone apps!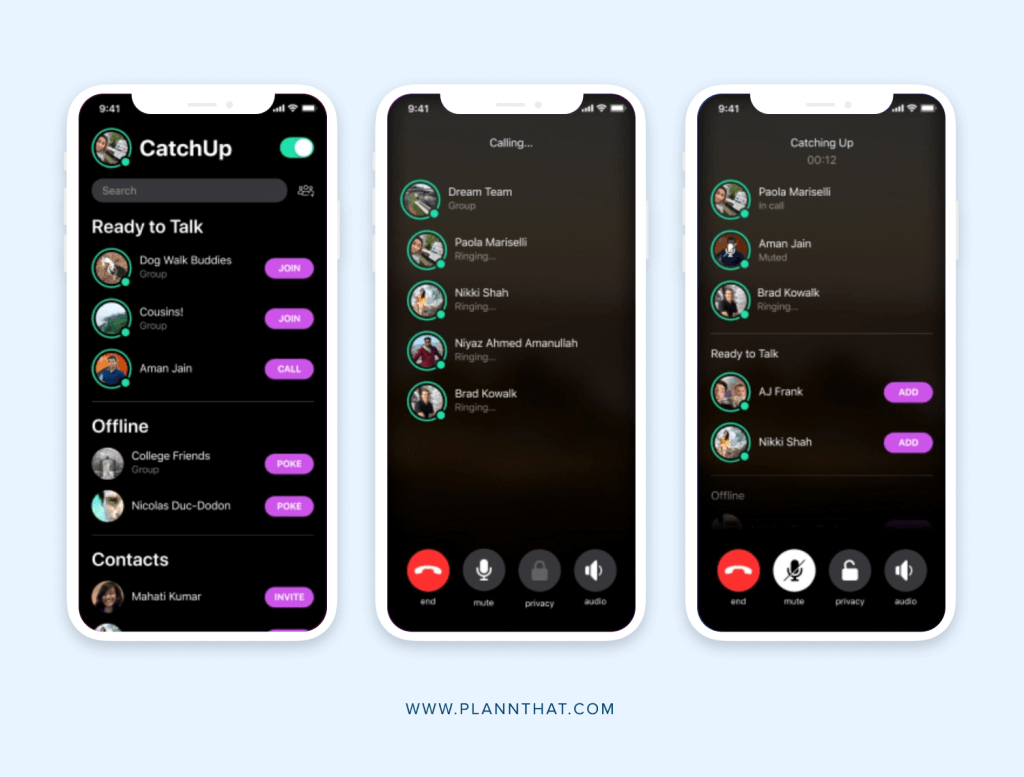 The first is called Catch Up, an audio-only calling app. Much its House Party-inspired 'Messenger Rooms' feature, this tells users when their friends are online, so that they know when they're available to chat. Free from video and any other bells and whistles, the beauty of Catch Up compared to the many other calling apps on the market appears to be its simplicity. It's currently available to download in the US.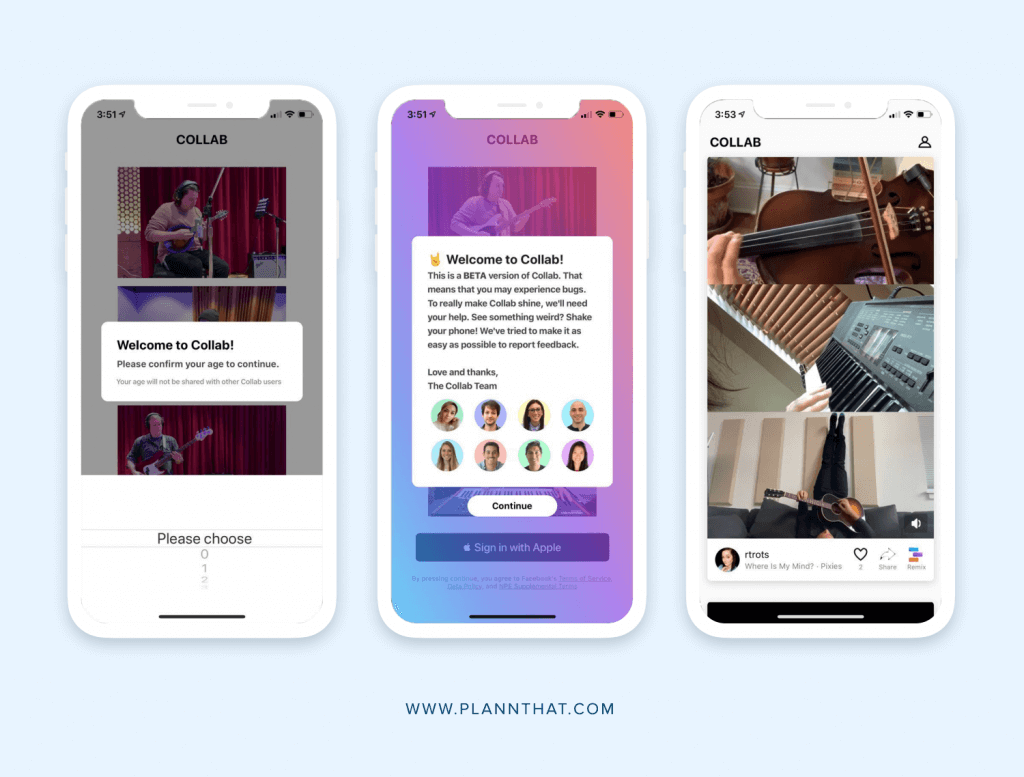 The next new addition is 'Collab.' Unlike Catch Up, this is all about the video. With a strong TikTok flavour, the app allows users to watch, mix and match 15-second music videos. They can create their own solo videos, or get matched with others for virtual jam sessions. It's set to not only be a great tool for music creators, but also a fun way to collaborate with friends.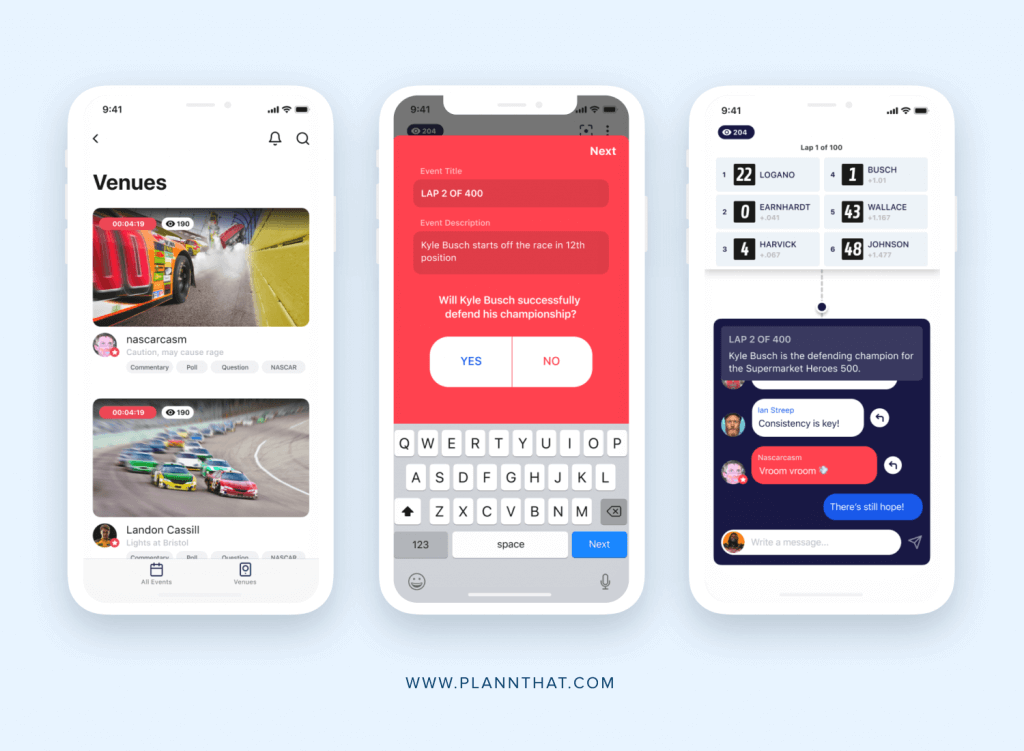 Lastly, there's 'Venue.'  This is designed to be like an interactive, second-screen for users watching live events like sport. High-profile 'hosts' like sport commentators and journalists will essentially virtually commentate by posting key 'moments' throughout the event. They will provide their own commentary and pose interactive questions and polls for those watching. It's an interesting idea that's set to help fans watching live events at home feel that they are part of something bigger — even if they can't quite get to their local stadium just yet.
Pinterest
Pinterest launched a 'TODAY' feed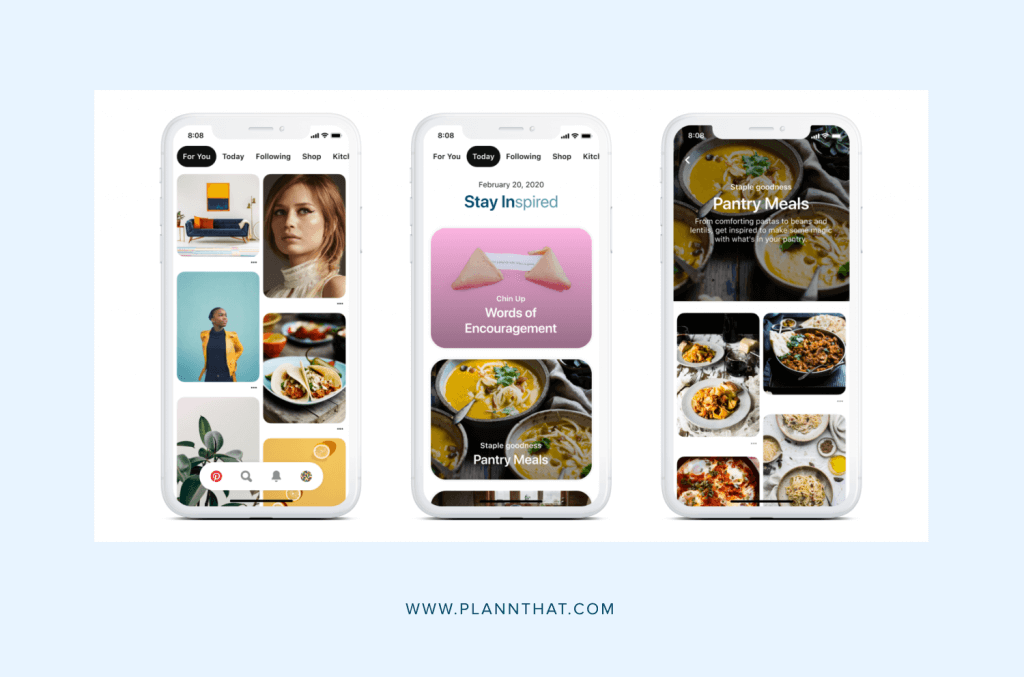 The quiet achiever of the social media world, Pinterest use has been quietly skyrocketing since the COVID-19 outbreak — with people using it for everything from lesson plan preparation to social isolation baking ideas. So, it's good timing that they recently dropped an exciting new feature — their 'Today' feed. 
Designed to be a source of daily inspiration, this is a collection of curated topics and trending pins. Here, you're likely to see timely ideas such as working from home inspiration or self-care tips. While it was originally designed to share helpful information from the World Health Organisation, this feature is set to continue to enhance the Pinterest experience even as we come out of COVID.
The TODAY tab will sit at the top of the screen on both iOS and Android devices, but currently is only available in a handful of countries. You can check the availability in your country here.
Pinterest added a shoppable tab to Lens feature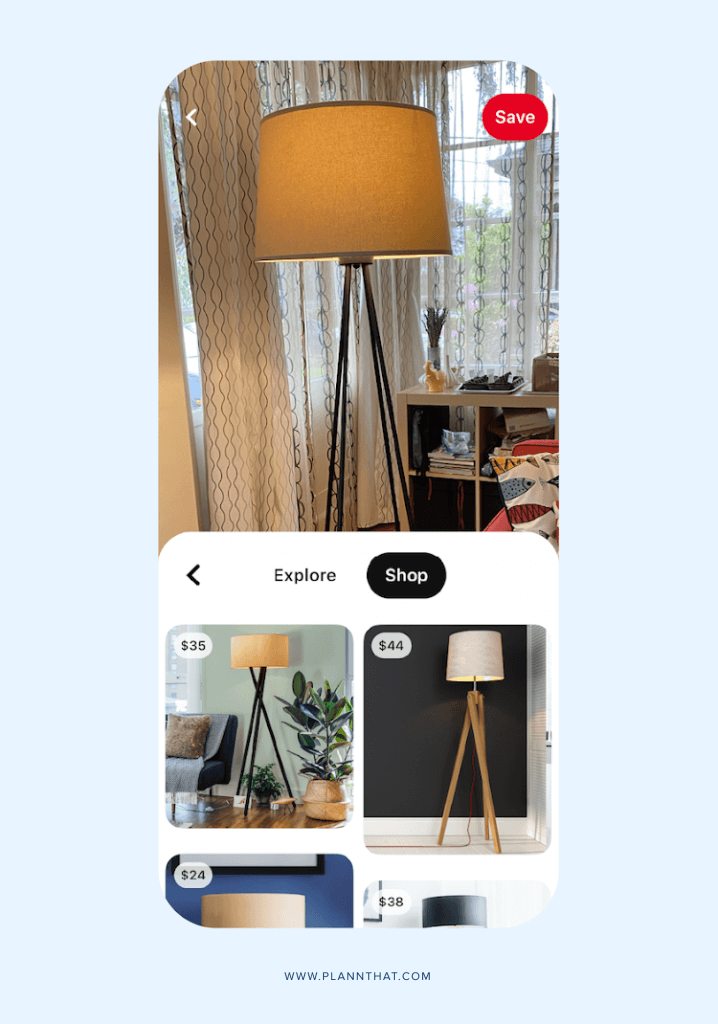 Ever seen something you liked in a store, but wished you could find a more affordable or slightly different option? Pinterest now has a feature for that! The new tool is an extension of their existing 'Lens' camera search. Now, you can snap a photo of a product and a shoppable bar will pop up giving you suggestions of in-stock products we've identified in that image. Every product pin links directly to the checkout page on the retailer's site. You can also use this handy feature to help you identify the products and retailers in pics you've taken from other third-party sites (like Facebook or Instagram)
Twitter
Twitter is testing audio tools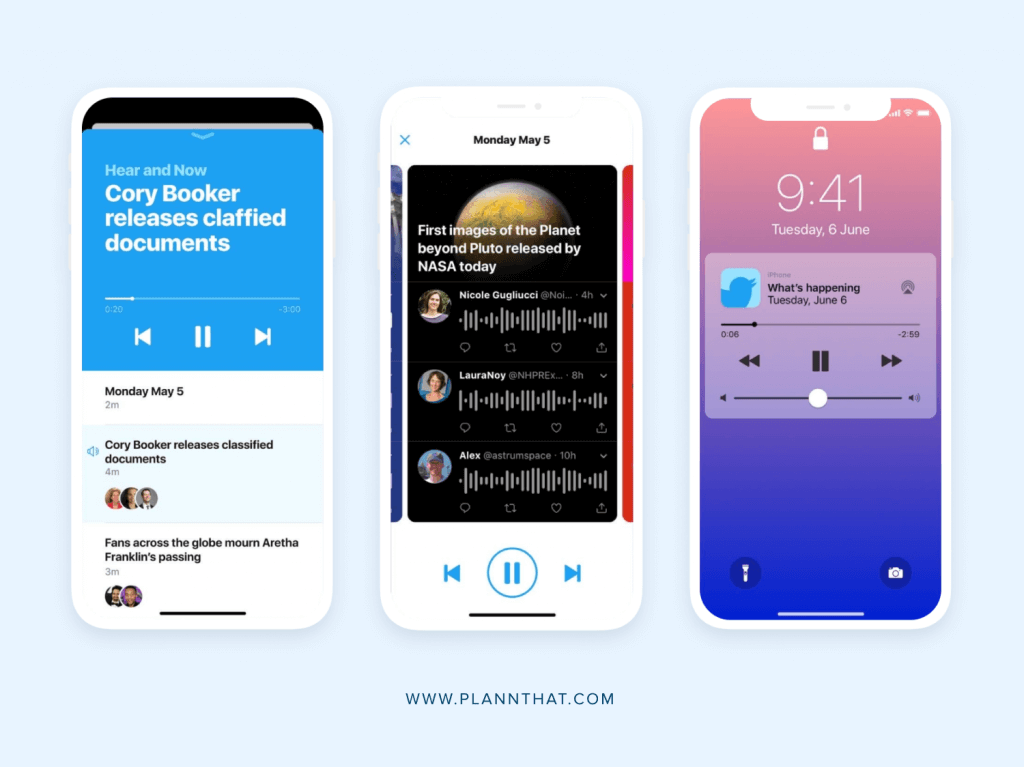 Social media consultant Owen Williams recently Tweeted about the 'Hear and Now' feature he had discovered in Twitter's future concepts.
 It appears the platform is experimenting with audio features like podcasts, soundbites and audio summaries of Tweets. While Owen tagged the developers in the Tweet, they seem to be staying tight-lipped for now. So, while we don't know too much about this feature yet and if/when it will be released, we'll definitely be keeping our eyes (and ears!) out.
LinkedIn
LinkedIn launched new video features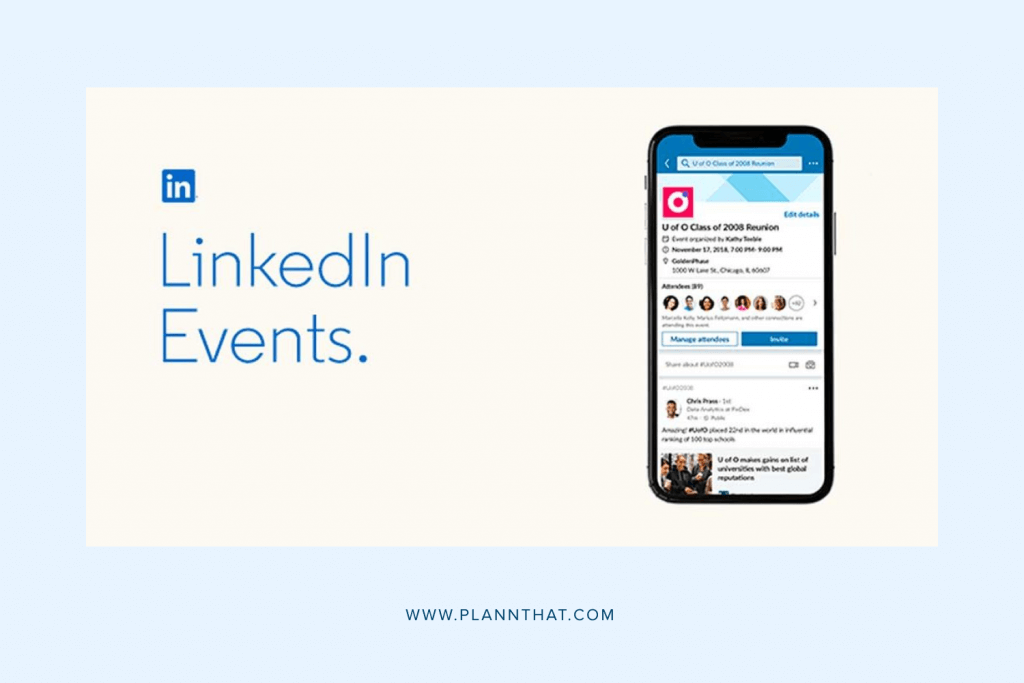 LinkedIn recently rolled out some fun new features to build on their fastest growing content type — video.  One of these is 'Virtual Events', which will allow companies to broadcast their events to their audience — which could be handy for things like summits and workshops. Another is the 'video' tab, which many users are already seeing on their feeds. Sitting in the middle of the create tab, this will allow LinkedIn users to share video natively within the platform.
LinkedIn launched 'polls'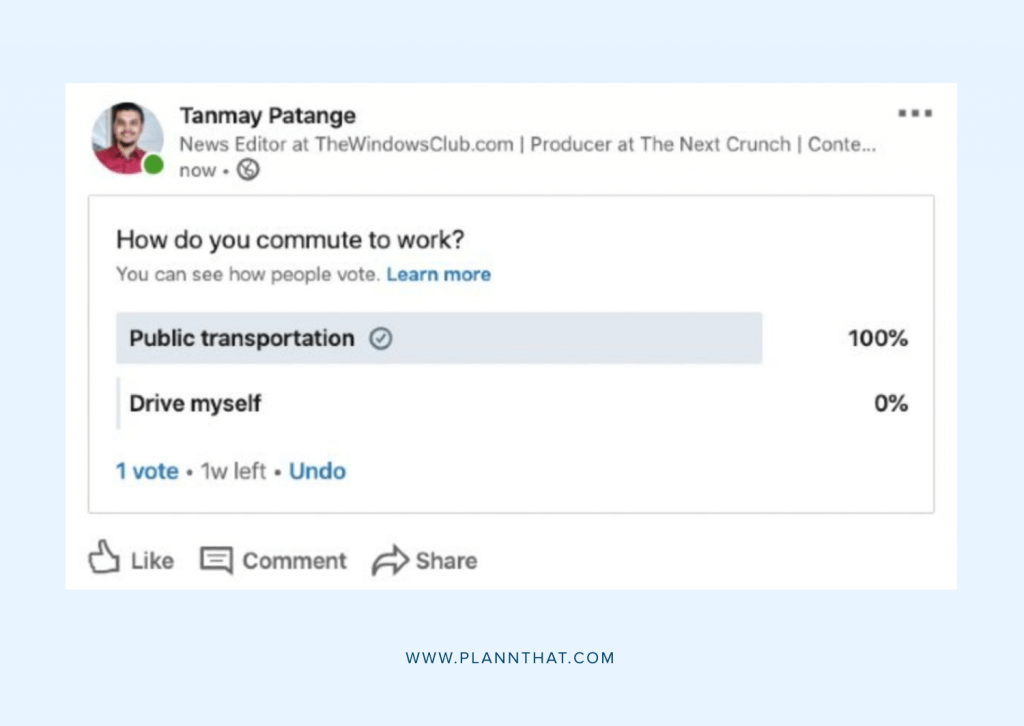 They're also jumping on the polls bandwagon, allowing users to post surveys on their feed to get feedback from their audience.
"As the business community adjusts to new ways of working due to COVID-19, LinkedIn is always providing new ways to help businesses bring their online professional community together… These features are designed to help brands share important updates and facilitate online events for their customers and employees," Prue Cox, director of LinkedIn Marketing Solutions, said in a statement.
The social media world moves fast, and you don't want to miss a thing. So, be sure to check out our fortnightly social media updates articles so you can stay in the loop!