For us at Plann, having to pick between Instagram and Facebook would be like trying to choose between our two children! Sure, as our OG offering, Instagram is like our oldest child. But, as you may have heard, we also have a brand new baby who just made its debut into the world — Facebook Autoposting!
Both apps form a pivotal part of any social media strategy and are always doing new and exciting things. That's why we feel like proud stage parents every time they release a new update — we just have to tell you guys about it! So, with the unbridled enthusiasm of a soccer mom at a grand-final, let us tell you about all the cool things that have been happening on Facebook and Instagram lately.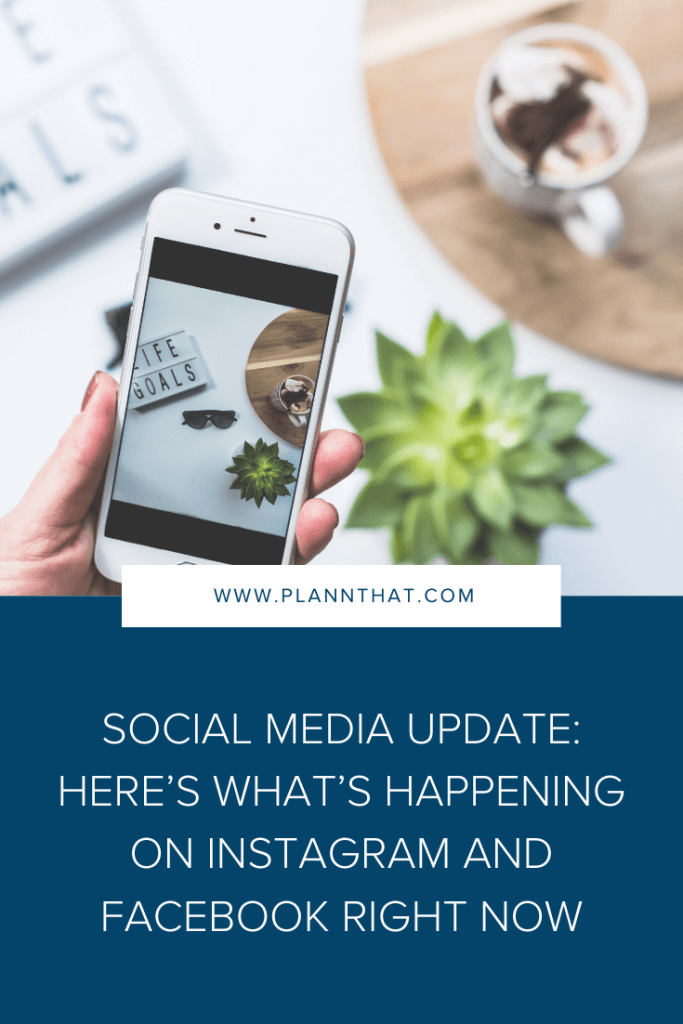 Facebook launches 'Messenger Rooms'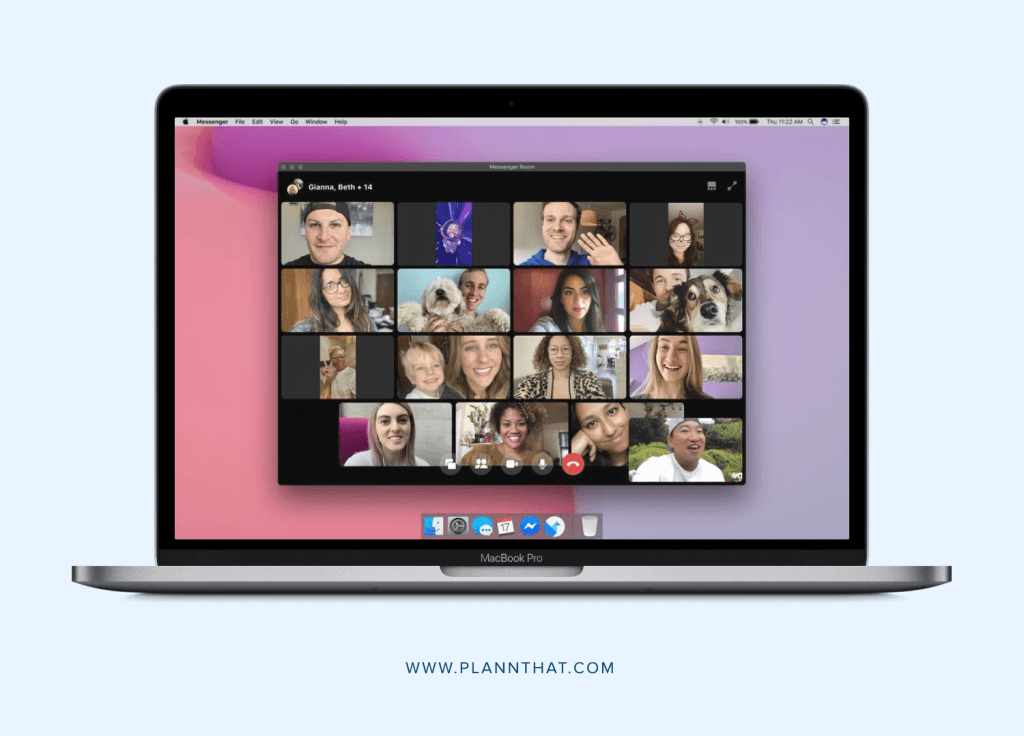 For the last few months in lockdown, our social lives have revolved around coordinating our 'busy' schedules so we can jump on group Zoom calls. But now, we no longer need to 'check the diary!' As you may have seen, Facebook just launched 'Messenger Rooms.'
This is a drop-in video chat tool that you don't need to 'call' anyone to use. You just rock up and hope some of your friends will join you so you're not just partying by yourself. It's a similar set-up to the app House Party — you pre-create the rooms and when you turn up, everyone will get a notification.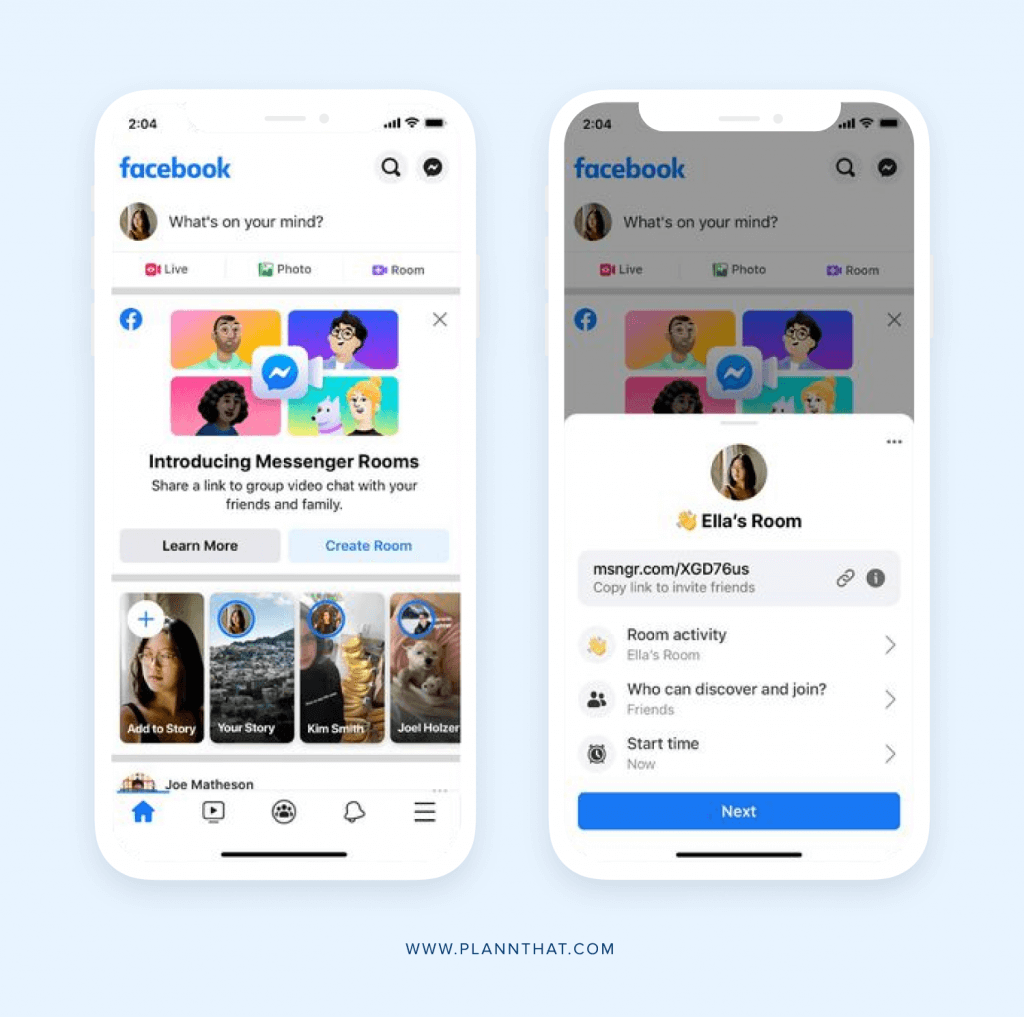 While in a room, you can have fun with Facebook's augmented reality filters or swap out your real-life background for a virtual one. You'll be able to have up to 50 people in a room, making it a promising feature not only for personal chats, but also for business purposes.
Entrepreneurs and business owners may be able to use it as a convenient way to hold pop-up coaching sessions or workshops, or as an add-on to their Facebook group.
Instagram rolls out new stickers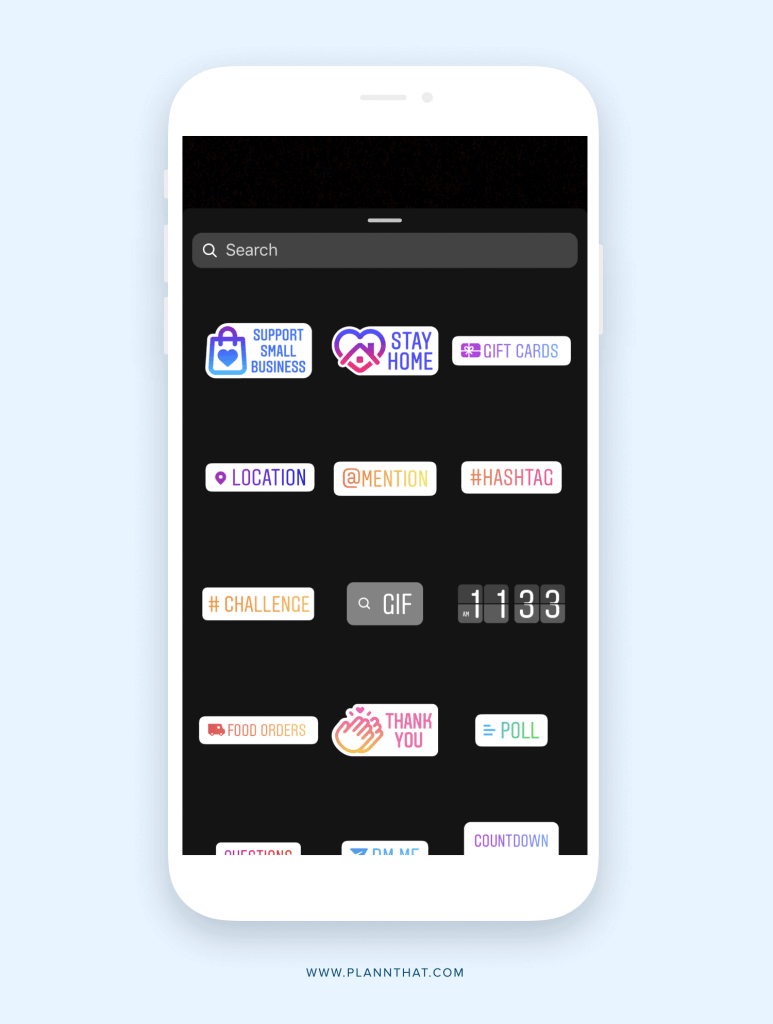 Are you ever too old to get excited about stickers? We think not. Just as we loved collecting stickers as kids, we do a little fist pump every time Instagram releases new ones! Not only are they super fun to play with, but they can be an awesome way to generate more engagement on your stories.
Instagram has been slowly rolling out more sticker options over the last year or so, like comments, polls and quizzes. Now, they've done it again, with a fresh batch of new stickers. When creating a story, you'll now see sticker options for 'challenges' (where you nominate someone to partake in a viral challenge), 'fundraising' (to raise money for charities) and 'DM me' (which will direct them straight to your DMS.
Just announced by Adam Mosseri, Instagram CEO, is the new "Support Small Business" sticker! This sticker makes it easy to shout out your favorite small biz. You can use it to add a photo or video promoting your product or services. Then, your content will be added to a shared story where friends can see the businesses you support and love.
What a great way to support businesses that are struggling in COVID-19. Thanks for another small biz game-changer, Instagram!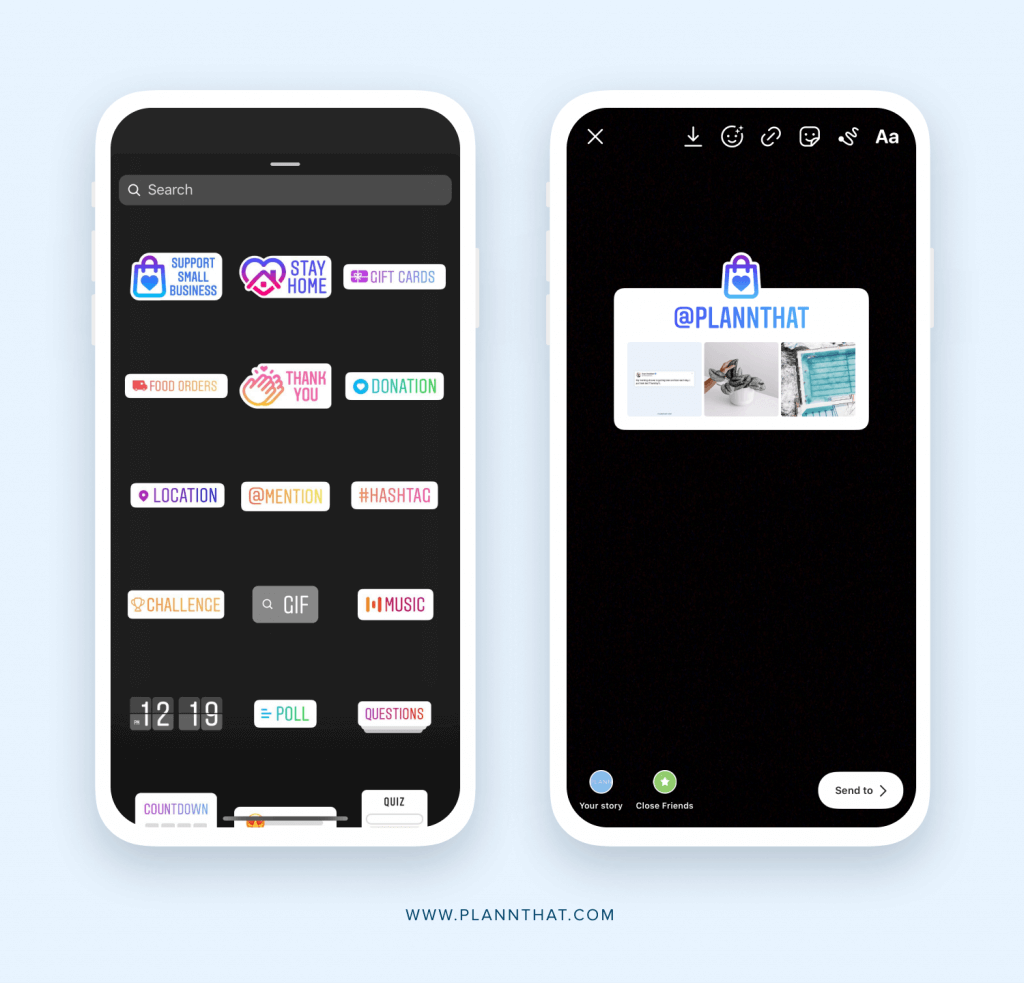 And just when you think all the sticker fun is done, there's more! Instagram has also just launched a range of prom-themed stickers and AR filters. With many teens, unfortunately having their school proms put on hold due to COVID-19, virtual #instaproms are trending at the moment. With fun effects like a photobooth series, the new filters and stickers will allow users to add some extra pizazz to their at-home soiree. Almost like the real thing! Almost…
New Instagram stories fonts are coming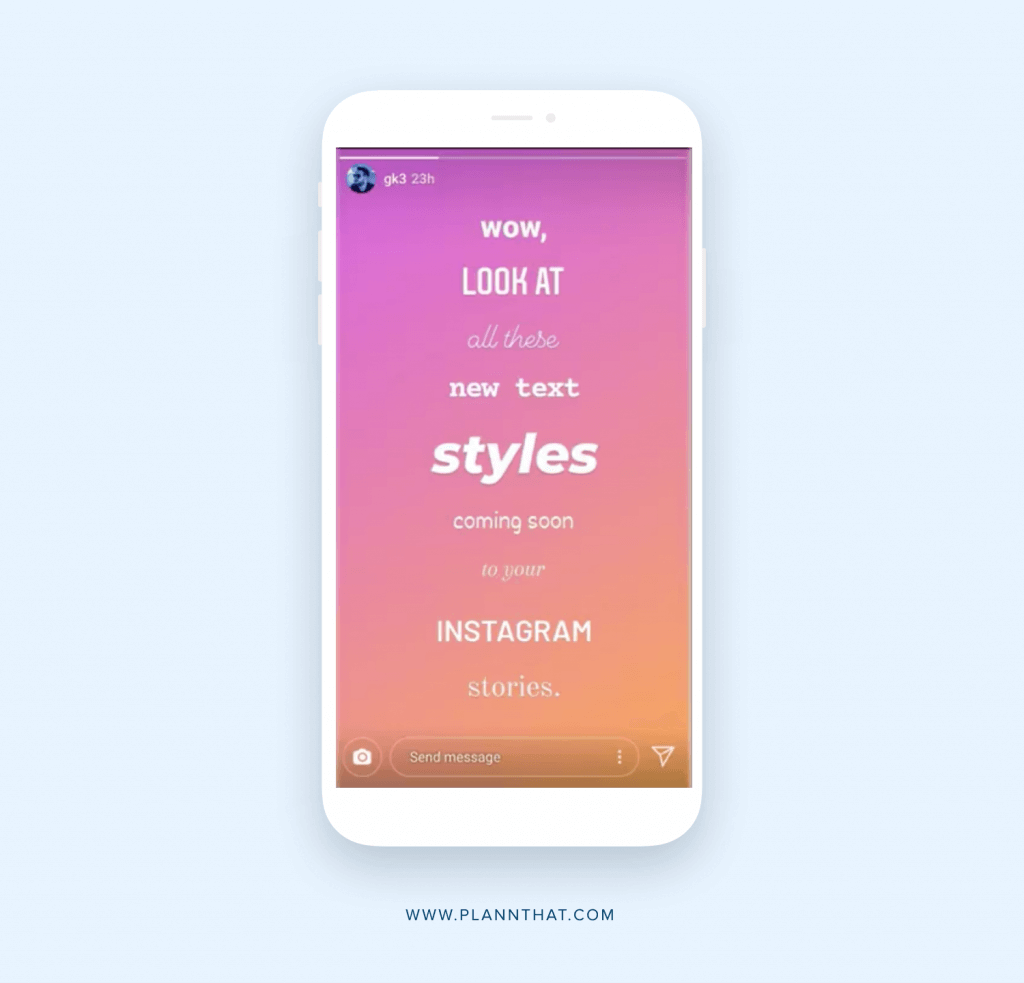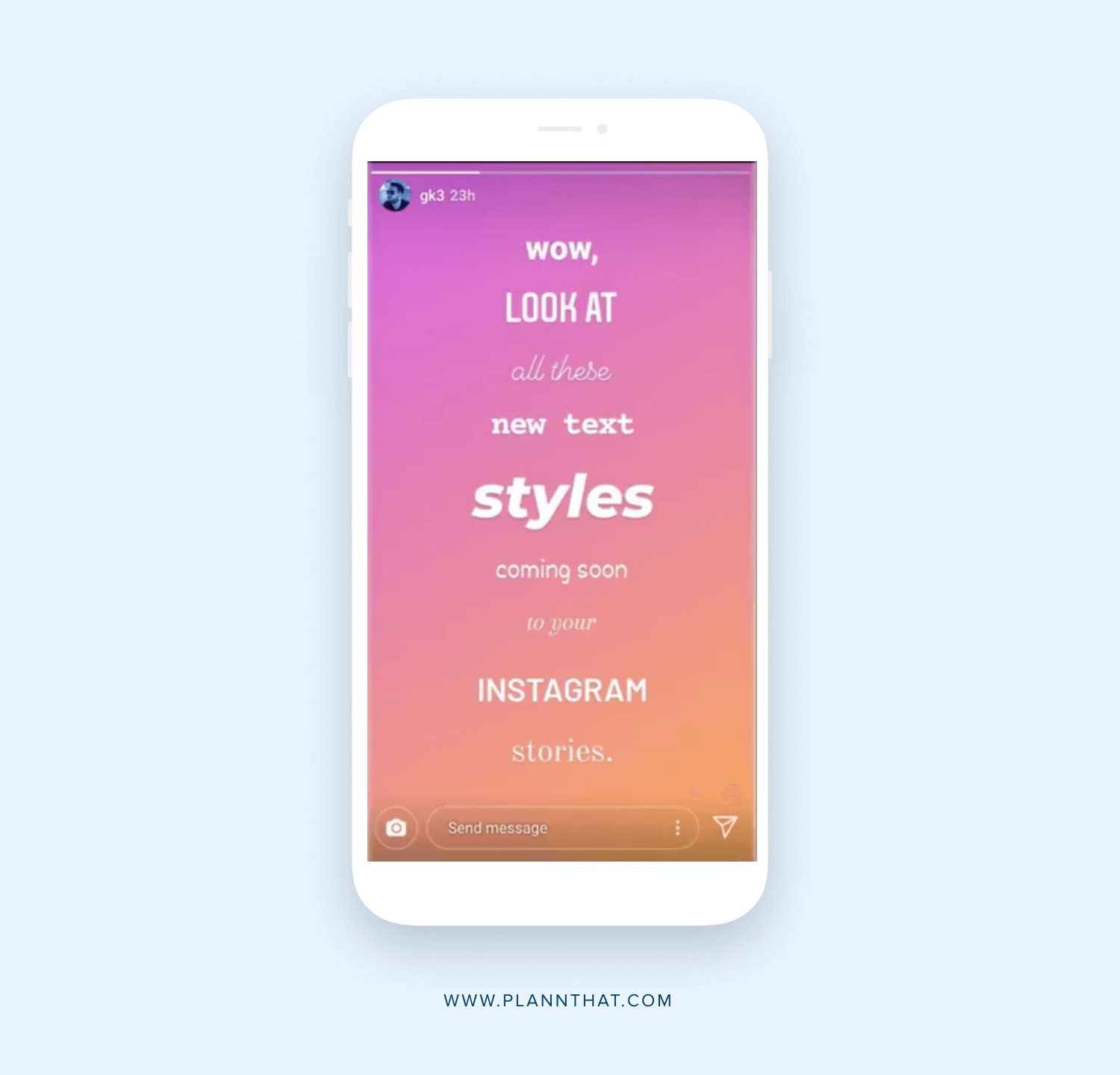 Speaking of Instagram stories, we'd be lying if we said we weren't a lil' bored of using the same four fonts all the time.
Until now, our options have basically been limited to 'caps, cursive, small and big'. But now, it seems Instagram is ready to shake things up! They teased on Instagram that they were currently testing some new text options with a small percentage of people.
Along with some spiffy new fonts, it looks like there will also be some background options for making your stories text stand out. Sure, it's a little thing — but isn't it the little things that count the most right now?
We write these social updates articles every fortnight, so to stay tuned for more shiny new features in the future!