"What's new?" It's a question that feels kinda redundant to ask each other in self-isolation, given the answers normally venture about as far as "I got a delivery!" and "I walked around the block this morning!" But, in the world of Instagram, it's a question we need to ask every second week because there's always something new happening.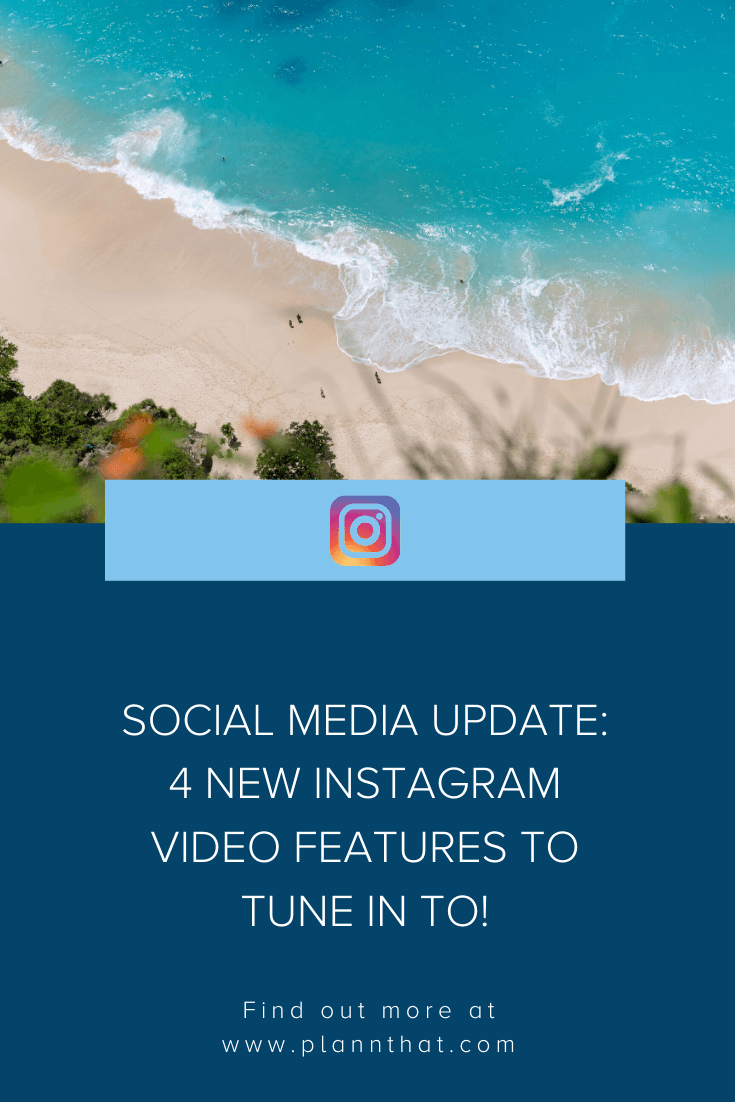 In fact, just in the last week, the social media platform has shared a slew of new and upcoming video features. So, if you're looking for new ways to connect with your audience or entertain yourself, read on to learn what the busy bees at Instagram HQ have been up to.
You can now watch Instagram lives on desktop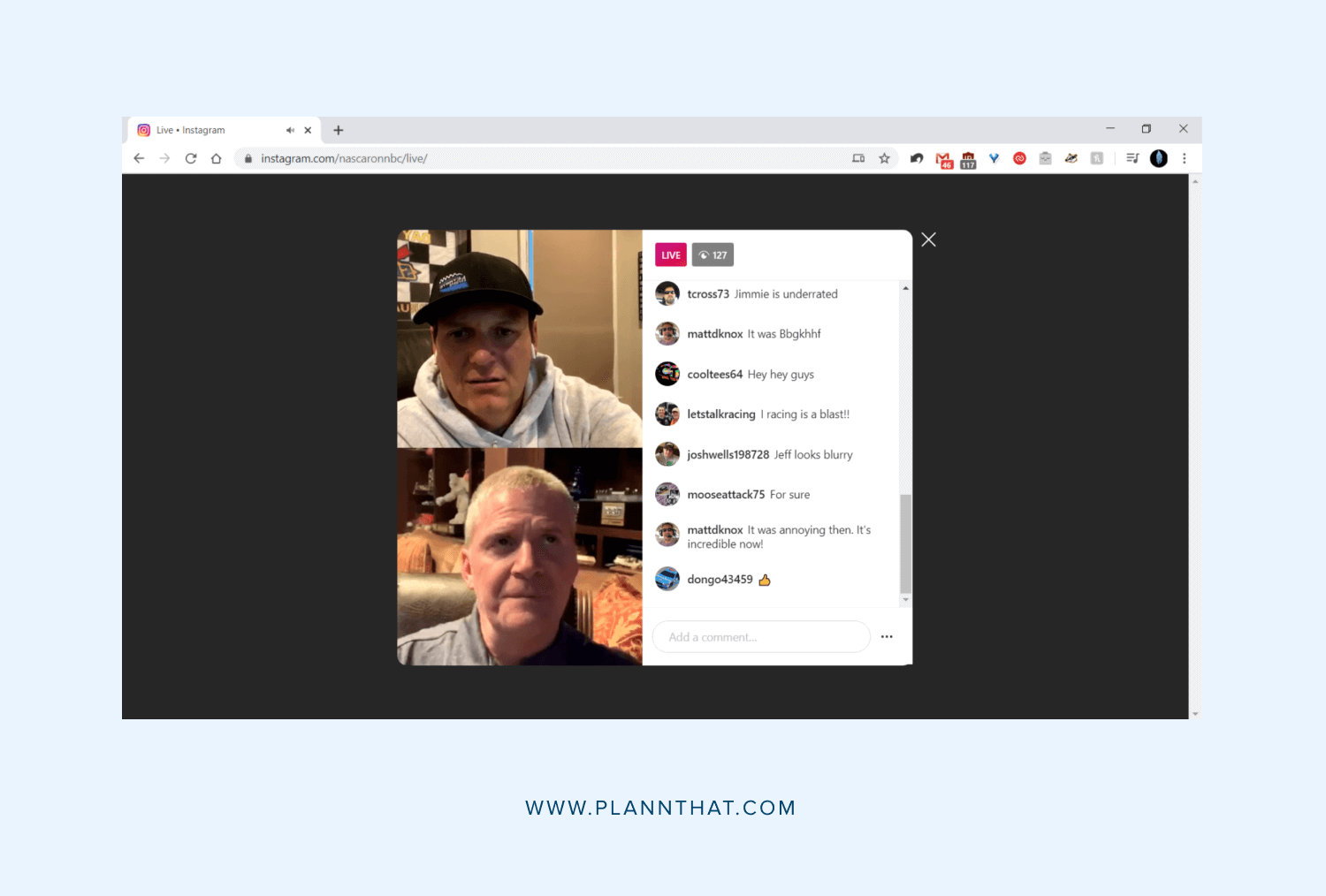 With so many more people at home right now, there's so many Instagram lives going on right now you could basically start a whole TV station! So, it makes sense that Instagram has rolled out the ability to watch these on your computer. No longer will your arm need to go numb as you watch those longer streams — you can now get comfy and tune in on the larger screen of your laptop.
Just like on mobile, you can watch the lives by clicking on the profile pics of people who have gone live recently — or are currently. While on mobile, the comments scroll up from the bottom (which can be a little distracting, they show up on a right-hand panel on desktop. All in all, it makes for a more user-friendly viewing experience, and we're all for it! Now, all we need is for Instagram to launch the ability to create lives from desktop!
You'll soon be able to cross-promote lives on FB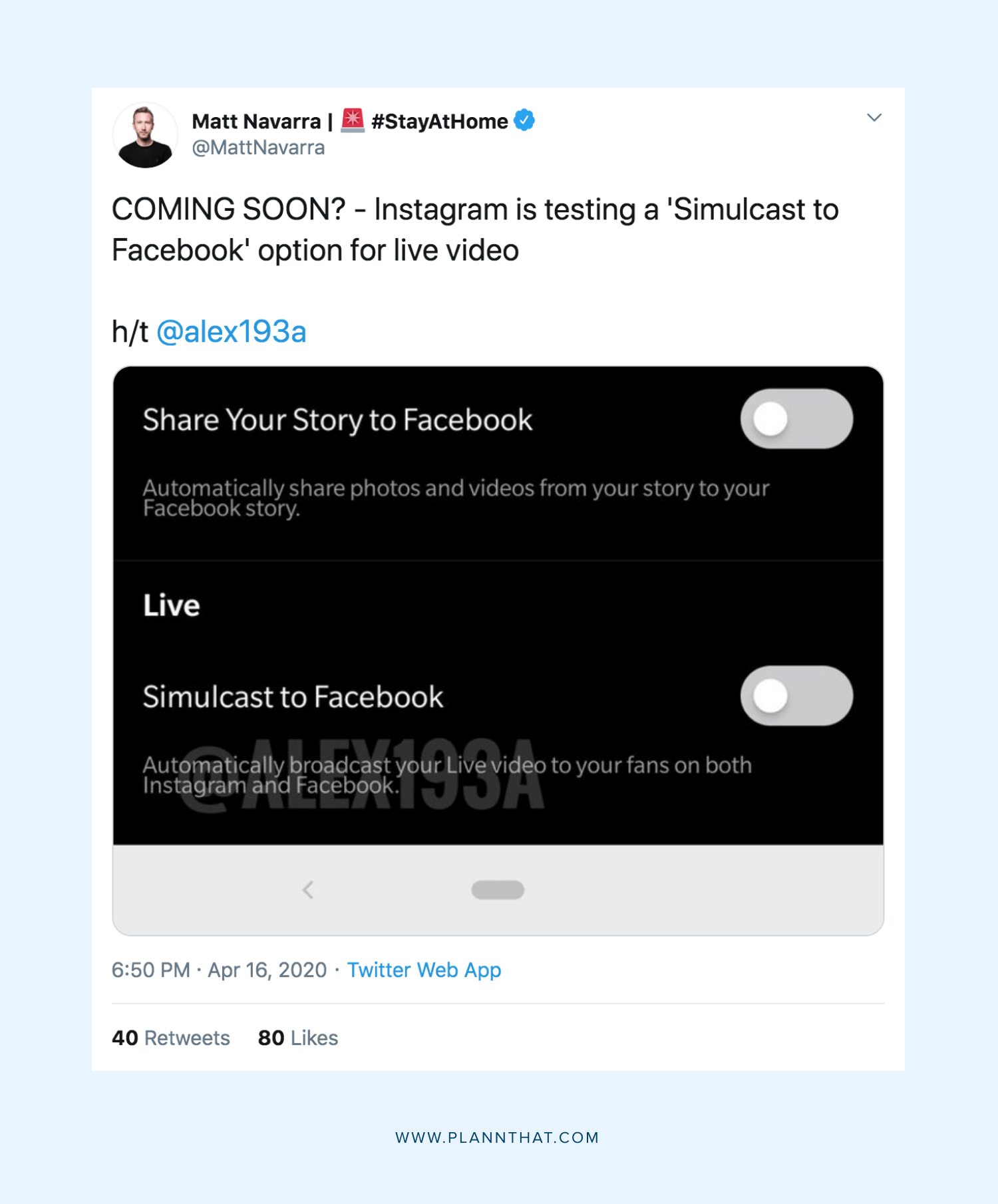 Speaking of Instagram lives, it seems you may soon be able to simultaneously stream these sessions onto your Facebook story, too! The news comes amidst a discovery from developer Alessandro Paluzzi, who noticed something in Instagram's code that showed they were testing the 'simulcast' feature (seriously, Instagram can't get anything past these techy types!)
Currently, you have the option to save Instagram lives to your camera roll after you're done (if you don't forget!) to post it wherever you see fit. But this feature would make it much easier to repurpose your content and increase your reach to everyone who follows your Instagram page too.
The possible update isn't surprising, given Instagram CEO Adam Mosseri recently hinted there were more plans in the works to help people maximize Instagram Lives. While there's no word if and when this new feature will drop, we'll be sure to keep you updated!
IGTV has been redesigned for creators
Instagram lives aren't the only video features getting a shake-up! Last week, the IGTV page was updated with a spiffy new makeover. This section of the app features a 'discover' section, featuring a creator up the top tailored to the user's taste and demographic. It comes as part of a push from Instagram to get more creators making long-form content on the app, and more consumers actively engaging with this feature.
Another small-yet-important tweak the platform made in this latest update is adding autoplay to the IGTV previews on our feed. Instead of a freeze-frame, a 15-second snippet will automatically play, which should help to get more people to click through to watch the whole video.
Instagram is running free webinars for small businesses
You might remember a few weeks back, Facebook and it's cool sibling Instagram were both launching all sorts of helpful features for small businesses — from graphic templates and gift cards to business grants. Now, the do-gooding continues with a series of free webinars Instagram is holding!
Last week, the app announced that they would be releasing the line-up for their daily line-up of videos every Monday. The first batch included helpful videos on everything from setting up a business account to understanding your audience and creating great content. It's always great to hear straight from the horse's mouth what's working on Instagram, so be sure to keep an eye on their Instagram account to see what's coming up over the next few weeks!