The year might be racing to a close, but the world of social media isn't slowing down anytime soon. In fact, this is set to be one of the busiest years for businesses looking to promote their products and services online ahead of the festive shopping season.
The stats speak for themselves: more than half of holiday shoppers are heading to social media to grab their festive gifts in 2021.
Luckily, there's a stack of exciting new ways to keep your brand top-of-mind with users and turn them into paying customers through social media. So, let's dive into the six biggest social media updates you need to know about.
Live Shopping is set to dominate this holiday season
Ready to drive sales from your social media channels this festive season? Live Shopping is the latest social media trend you need to know about.
Over the past month, social media's top players (including YouTube, Facebook and Pinterest) have announced that live shopping will be top of their agenda this shopping season.
Pinterest has gone all-in with the recent announcement of its latest 'Pinterest TV' platform, which allows creators to host and share live, original and shoppable videos for on-demand viewing. Each week, Pinterest releases new 30 minutes episodes (which can be watched live or viewed later through the Pinterest TV library).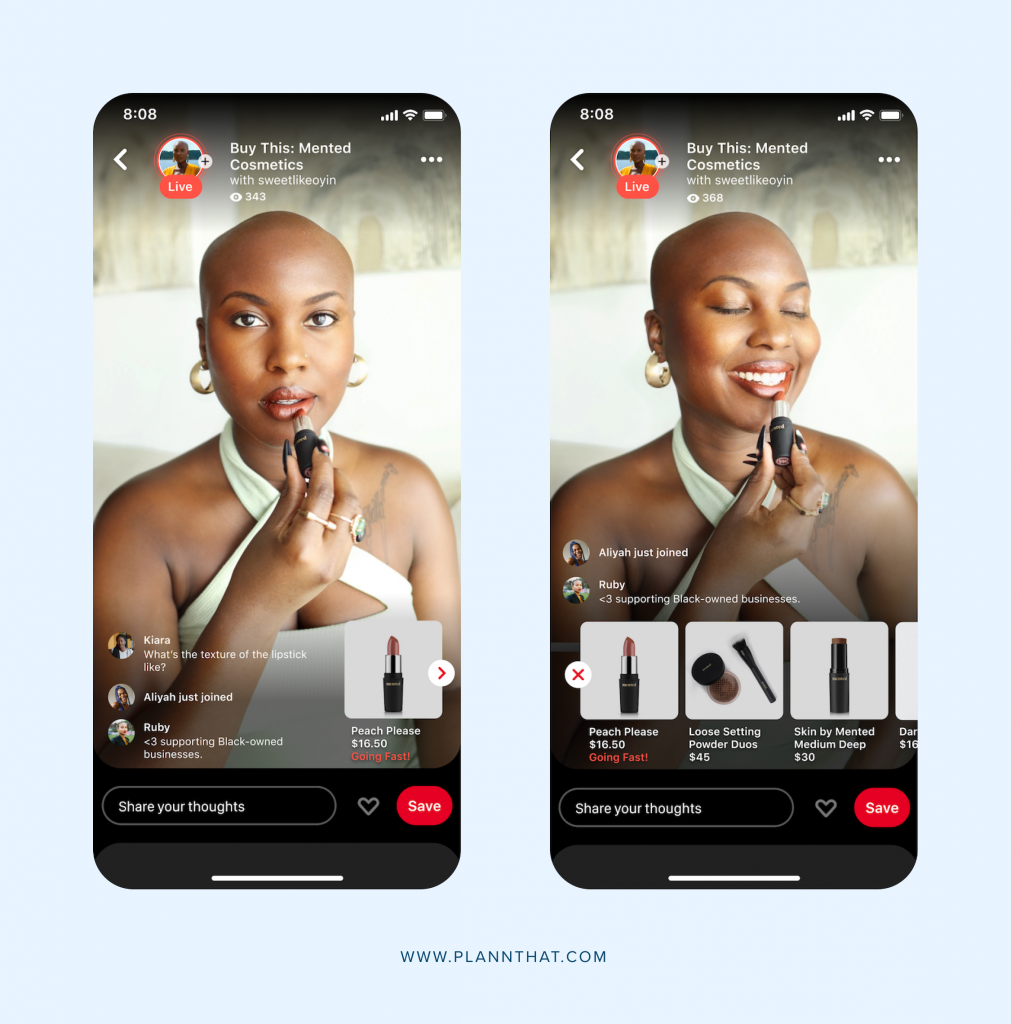 While Pinterest TV is still finding its feet, live shopping is already open to brands and businesses on Facebook. Once you've set up your shop on Facebook, you can create a Live Shopping broadcast and feature specific items and products during the video.
Plus, YouTube is now offering Live Shopping Experiences for brands and creators, allowing viewers to seamlessly view and purchase products mentioned in your live videos.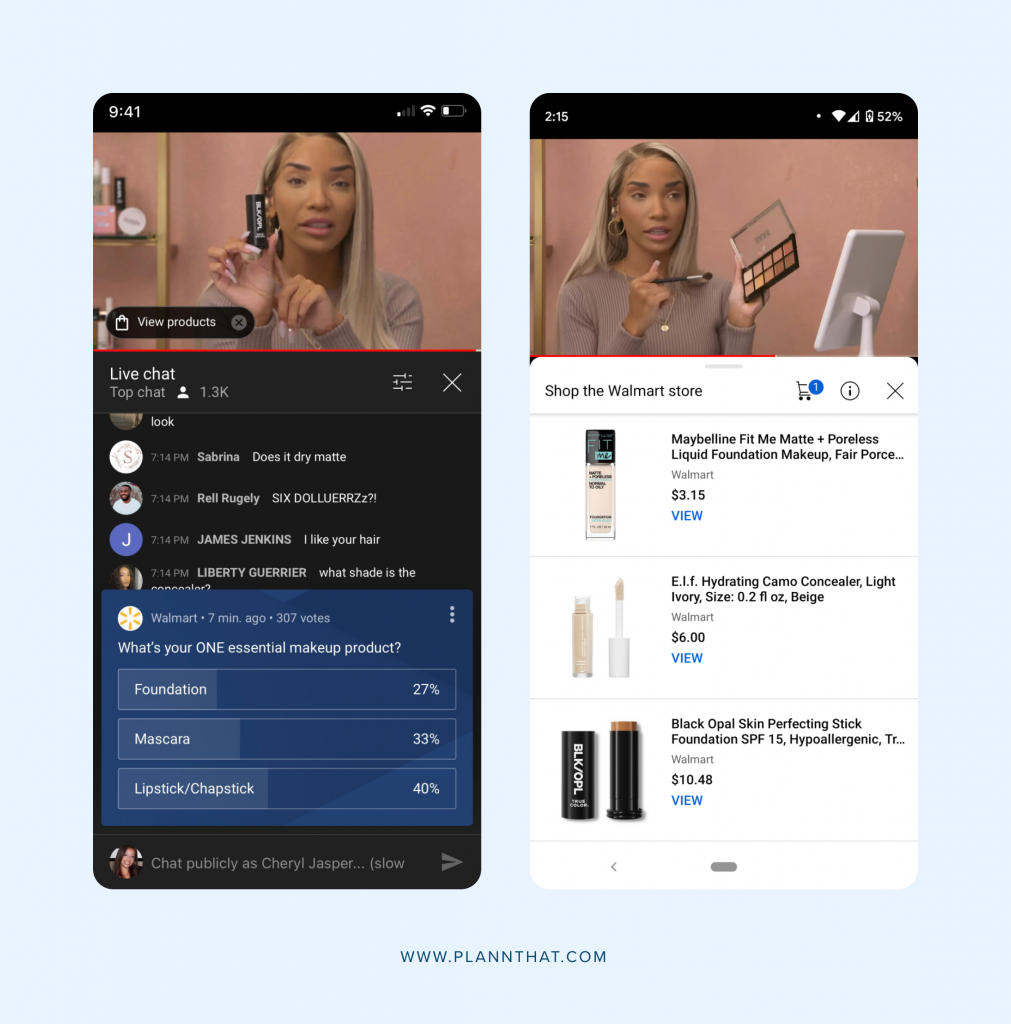 What should you keep in mind? This festive shopping season, consider running live shopping events to create a sense of urgency and appetite for your brand's products this holiday season.
TikTok content is now searchable on Google
Big news for any brands or businesses crafting TikTok content: these videos (with hashtags) are now showing up in Google's search results.
Here's how it works: by using hashtags on your TikTok videos, you can ensure these posts are indexed and visible in Google's search results. This is an exciting development, as this can help businesses boost the reach of your content with audiences from outside the TikTok platform.
Now is the time to consider your hashtag strategy for TikTok to ensure you're leveraging this big social media update. With the right hashtags on your posts, you can amplify the reach and impact of every piece of content you publish to TikTok.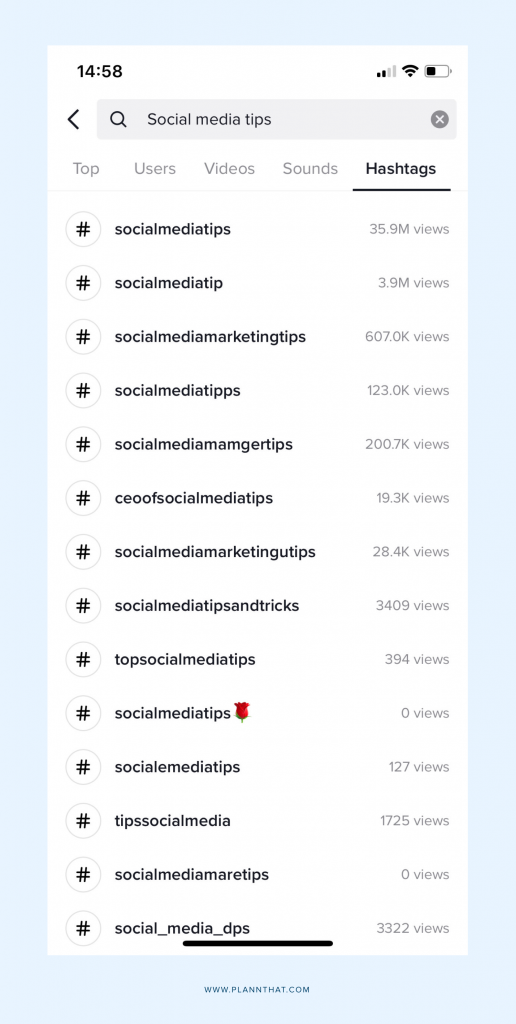 Facebook launches new tools for creators to monetize their content
Aside from it's recent rebrand as 'Meta', Facebook has been busy designing new ways for creators to get paid from their fans and content.
In an effort to push back against Apple's move of taking a 30% cut of fan subscriptions, Facebook is allowing creators to create a new personalized promotional link in Creator Studio. The aim? This lets creators share (via email or text updates) this link to redirect subscribers outside the app.
The transactions will then be made through Facebook Pay, ensuring creators keep 100% of the money they earn (after tax).
It's all part of a new tool for creators called Subscriptions, that allow creators to earn money from Facebook for every new subscriber they receive.
Instagram encourages users to 'Take a Break'
In an effort to help social media users boost their wellbeing, Instagram is trialling a new feature called 'Take a Break'. Using an opt-in control, users are able to receive break reminders while using Instagram at specific times (either 10, 20 or 30 minutes).
During the busy holiday season, this latest update is a thoughtful feature that encourages all of us (business owners included!) to switch off, limit our screen time and be more present with our families.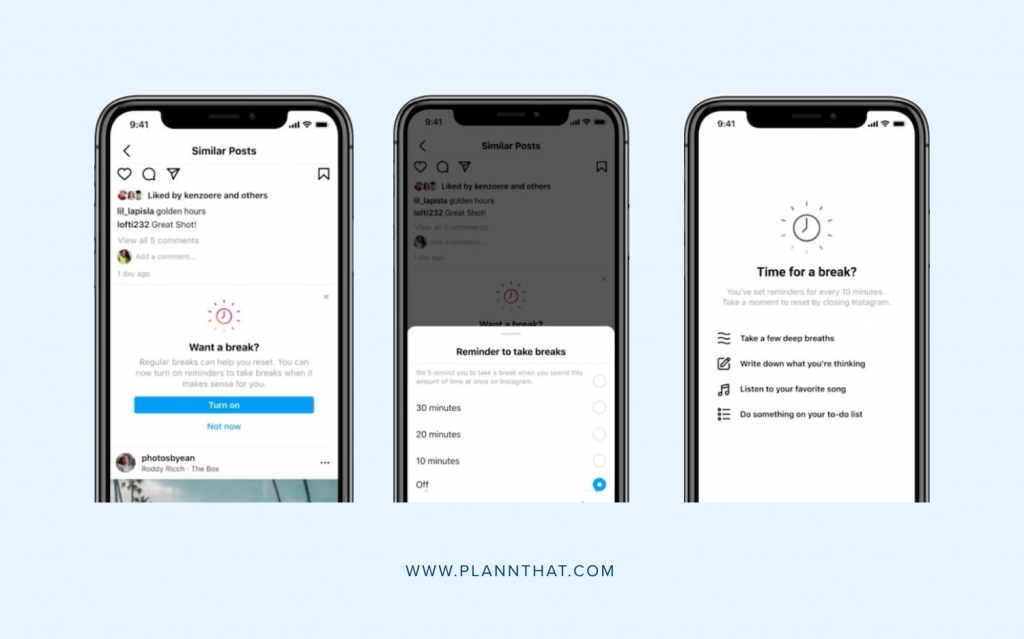 Instagram launches Badges feature to eligible US creators
After it's trial phase, Badges are now available to all US creators on Instagram. The new feature gives viewers a way to pay and support creators on Instagram Live (with different Badges available costing anywhere from $0.99 to $4.99).
These Badges are displayed on commenter's names during a livestream, ensuring their questions are shown more prominently during the broadcast.
Currently, Badges are open to creators in the US who are over the age of 18, are using a business or creator account and have at least 10,000 followers.
To set this feature up, head to your Profile, Select Professional Dashboard, select the "Set Up Badges" button and follow the prompts.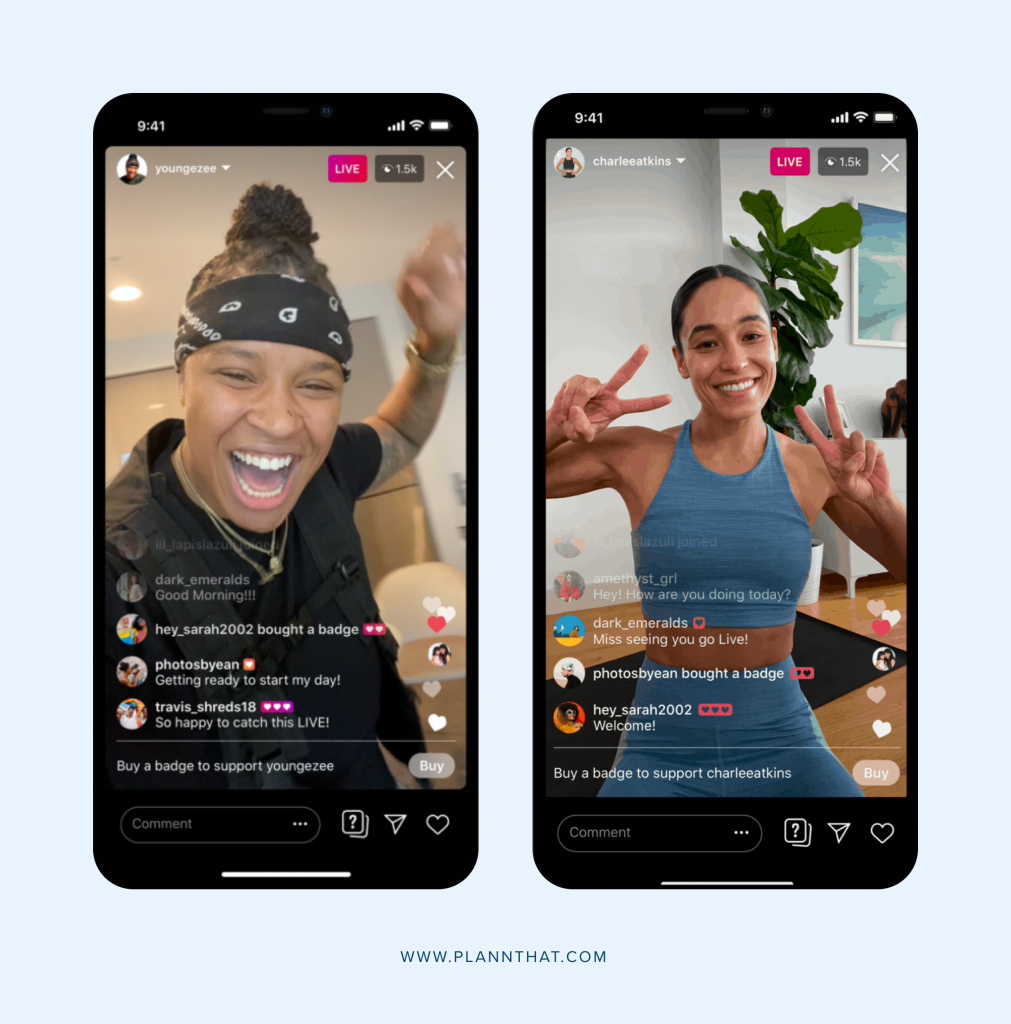 Plus, Instagram introduces a new "Rage Shake" and interesting carousel update
Last, but not least, Instagram has also launched two interesting new in-app updates. First up, their new "Rage Shake" feature allows users to shake their phones to report a problem with the app. This is designed to make it super easy to report a problem and ensures Instagram can jump on the problem quickly.
Plus, Instagram is also launching the ability to delete a single item from a carousel post with at least three images or videos.
This is a big win which means you no longer need to delete the entire post and can simply remove, replace or reorder your items in an existing carousel.
Covering ✌️ this week:
– Carousel Deletion (finally!)
– Rage Shake

Did you know about these 💎s? Any other features you'd like me to cover? Let me know 👇 pic.twitter.com/Yx0q4UGFfb

— Adam Mosseri (@mosseri) November 17, 2021
And that's a wrap! Ready to take your high-performing social strategy to the next level? From mapping out your strategy and designing your graphics to saving plug-and-play hashtag sets, you'll find everything you need inside Plann.
Go on, redeem your 7-day free trial of Plann Plus. If you don't like it, keep using Plann for free!
[/sc