In the age of COVID-19, we've all really been forced to take things one day at a time. Future plans? TBC. Going back to the office? Could be next week, could be next month, could be next decade. Changing out of our tracksuits into 'socially acceptance clothes?' Not looking likely anytime soon!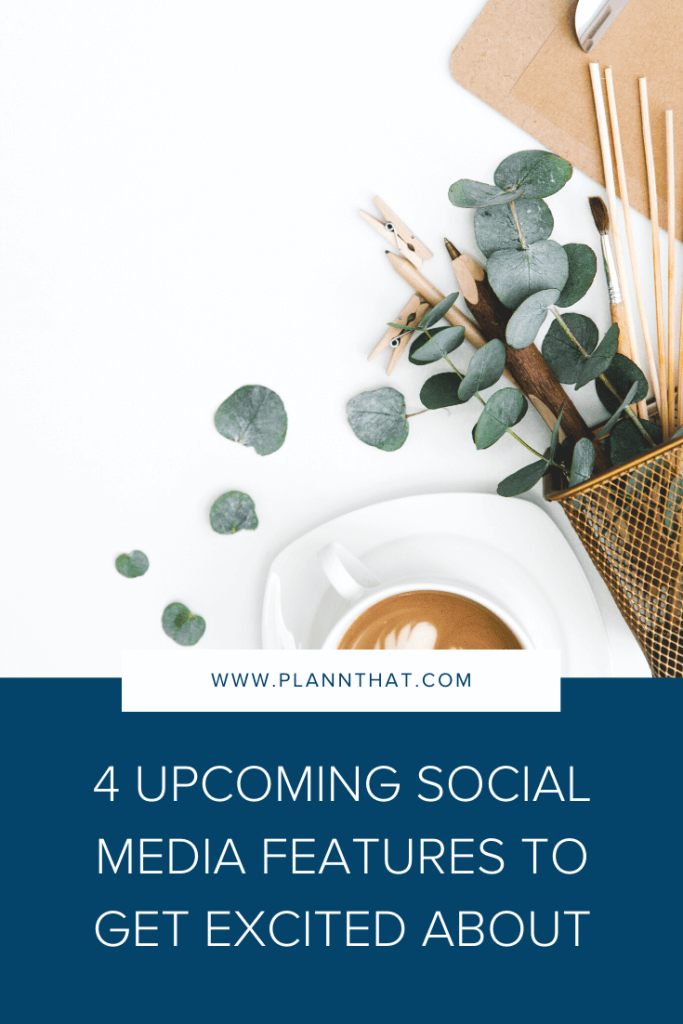 But if there's one place where we can always get excited about the future, it's social media. Platforms like Instagram and Facebook are constantly showering us with little surprise gifts — kind of like the things we order online at midnight and forget about until they show up at our door! So, if you've been looking for something to look forward to, here are some upcoming social media features to keep excited about!
Instagram is adding 'Guides' for creators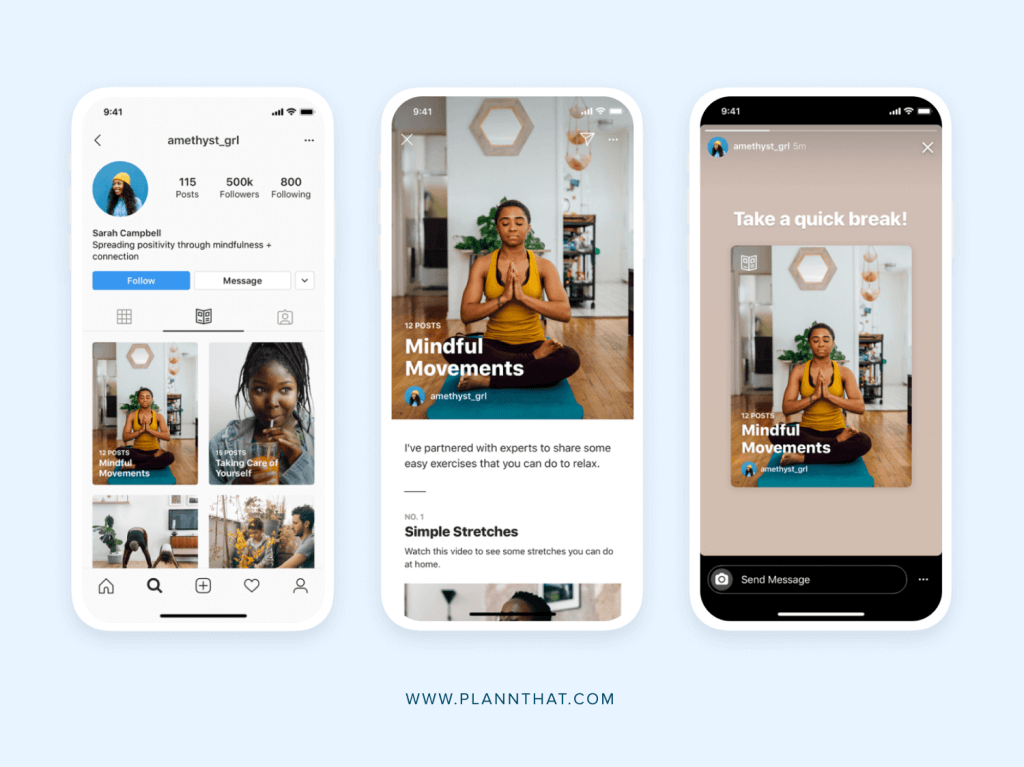 Instagram are known for dipping their toes in the water with new features before they release it to the masses. But we're so excited about the potential of this one, we're really hoping  they'll take the plunge! The app has just started rolling out Instagram 'guides' — which are like groups of content curated by theme— to a select group of wellness creators. 
In a statement, the company explained "We want Instagram to be a place where you can easily find reliable information and inspiration from your favorite accounts. That's why we are introducing Guides, a way to more easily discover recommendations, tips and other content from your favorite creators, public figures, organizations and publishers on Instagram."
These seem to come in a couple of different formats — an IGTV 'series' style, and more of a newsletter style that you can scroll through. 
So far, only a few accounts with a mental health focus have been given access to this feature:  @afspnational, @heads_together, @vitaalere, @klicksafe, @headspace_aus, @deepikapadukone, @sudahdong and @eenfance
You can check out their guides by heaving to their account on your mobile app, and clicking the middle icon (usually next to IGTV) that looks like a little book. You will also soon be able to see these from your 'explore' feed.
If this feature gets rolled out to all users, it's set to be an absolute game changer for creators and brands who want to create mini 'blogs' right from their Instagram feed. We're keeping our fingers and toes and crossed for this one!
New LinkedIn features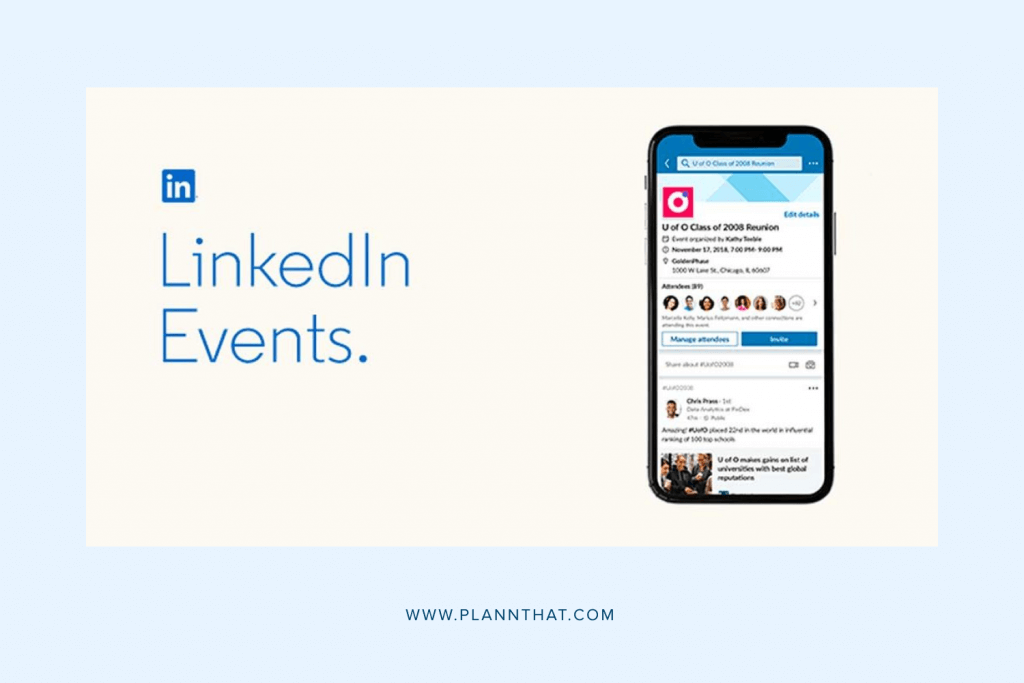 We have to admit that LinkedIn has been impressing us over the last few months. The slightly daggy uncle of the digital marketing world has been pulling some pretty cool tricks out of their sleeves lately. First, the career networking platform launched LinkedIn Live to approved users. Now, they've just announced some fun new features to build on their fastest growing content type — video. 
One of these is 'Virtual Events', which will allow companies to broadcast their events to their audience — which could be handy for things like summits and workshops. Another is the 'video' tab, which many users are already seeing on their feeds. Sitting in the middle of the create tab, this will allow LinkedIn users to share video natively within the platform They're also jumping on the polls bandwagon, allowing users to post surveys on their feed to get feedback from their audience.
"As the business community adjusts to new ways of working due to COVID-19, LinkedIn is always providing new ways to help businesses bring their online professional community together… These features are designed to help brands share important updates and facilitate online events for their customers and employees," Prue Cox, director of LinkedIn Marketing Solutions, said in a statement.
Instagram and Facebook release shops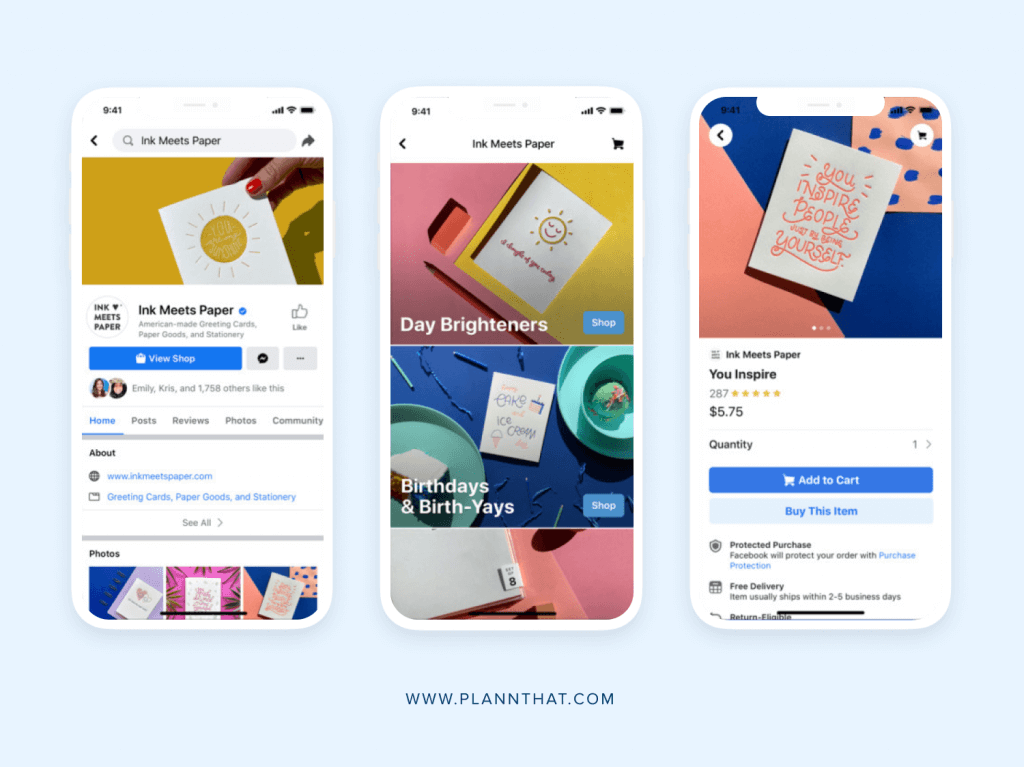 There's no denying that Instagram (and its parent company Facebook) have really been doing their bit to help out small businesses during the pandemic. First, there was the small business grant, then there was the recent rollout of the 'Small Business' sticker. But, this new feature might just be our favorite yet!
Instagram and Facebook have both just started rolling out their own respective 'Shops.' Essentially, these are in-built eCommerce stores that will allow customers to shop from right within your social media profiles.
The company shed some light on the concept in a statement:
"Our goal is to make shopping seamless and empower anyone from a small business owner to a global brand to use our apps to connect with customers. That's why we're launching Facebook Shops and investing in features across our apps that inspire people to shop and make buying and selling online easier."
Of course, Instagram has had the ability to tag shoppable products and link to your own external shop for quite a while now. But, these stores will make the experience so much more integrated and easy to set up. 
They're also introducing a feature called 'Live Shopping', that will allow you to have your products show up at the bottom of your livestreams as you talk about the product. Both platforms will also offer the functionality to receive customer inquiries, offer customer support and track deliveries — just like any good eCommerce platform. Yep, we are KEEN for this one.
Twitter is testing audio features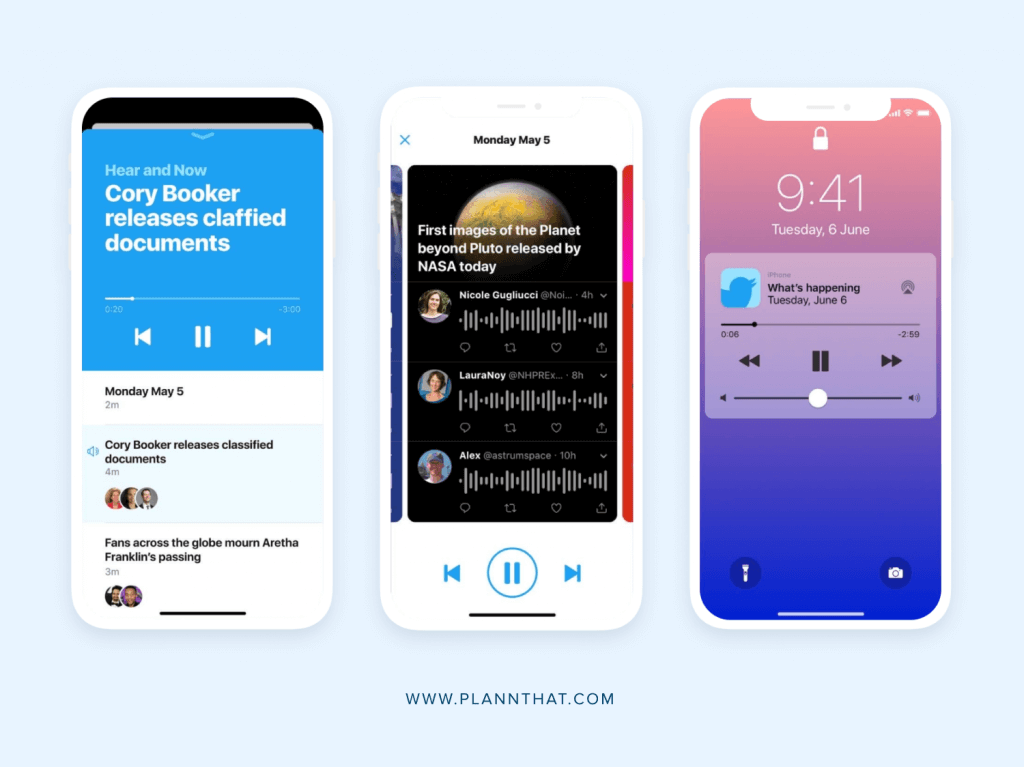 Compared to the other platforms, Twitter has been relatively quiet lately. But, it looks like they've got some seriously exciting stuff on the cards! Social media consultant Owen Williams recently Tweeted about the 'Hear and Now' feature he had discovered in Twitter's future concepts.
 It appears the platform is experimenting with audio features like podcasts, soundbites and audio summaries of Tweets. While Owen tagged the developers in the Tweet, they seem to be staying tight-lipped for now. So, while we don't know too much about this feature yet and if/when it will be released, we'll definitely be keeping our eyes (and ears!) out.