In uncertain times, many businesses are having to get creative in order to keep things afloat. That means shifting physical shopfronts into digital marketplaces and moving events and in-person workshops online via video streaming services. And for those who may find themselves out of work entirely, now could prove a unique opportunity to finally get that side hustle off the ground.
Whatever situation you're in, building an Instagram business profile is a powerful tool for ensuring long-term business success. Did you know there are already over 1 billion active Instagram accounts across the globe (with 90% of these following a business on Instagram)? Plus, with 200 million Instagram users visiting at least one business profile each day, brands have the opportunity to strategically leverage Instagram to connect and engage with potential customers across the globe.
So, why is it important for brands to be using Instagram Business profiles in the first place? Let's look at some of the perks of transitioning from a Personal to Professional Instagram account:
– Access to valuable analytics: want to see what content is resonating with your audience? Curious to see what times your followers are online and what countries they are based in? An Instagram Business profile enables you to see insights into your followers and the performance of your content.
– Greater opportunities to drive website traffic: did you know only verified Instagram Business accounts with 10,000 followers or more can access the 'Swipe Up' feature on Instagram Stories?
– Leverage Instagram advertising: for businesses looking to promote their products and services via social media, using an Instagram Business profile will enable you to run ad campaigns across the platform.
Not sure where to start when it comes to launching an Instagram Business profile? Don't worry, this expert guide will have you mastering this social media platform in no time!
In this blog, you'll learn all about:
-How to optimize your Instagram Business profile to maximize reach and engagement
-Why crafting a social media strategy will boost your businesses' success on Instagram
-Which key platform features brands can take advantage of on Instagram (and why)
-How building relationships with influencers can supercharge your reach on Instagram
-How to effectively promote your Instagram profile across your existing marketing platforms + so much MORE!
Ready to get started and build a successful Instagram Business presence? Let's dive in!
Create an Instagram Business profile
This first tip might sound simple, but it's essential to boost your businesses' discoverability on Instagram. Once you've created an Instagram account, make sure you're using a Business profile by checking the settings of your account. Simply log into your Instagram account via the mobile app, tap the three horizontal lines on the top right of your profile and hit 'Settings'. Select 'Account' and then select 'Switch to Professional account' to turn your personal profile into an Instagram Business account.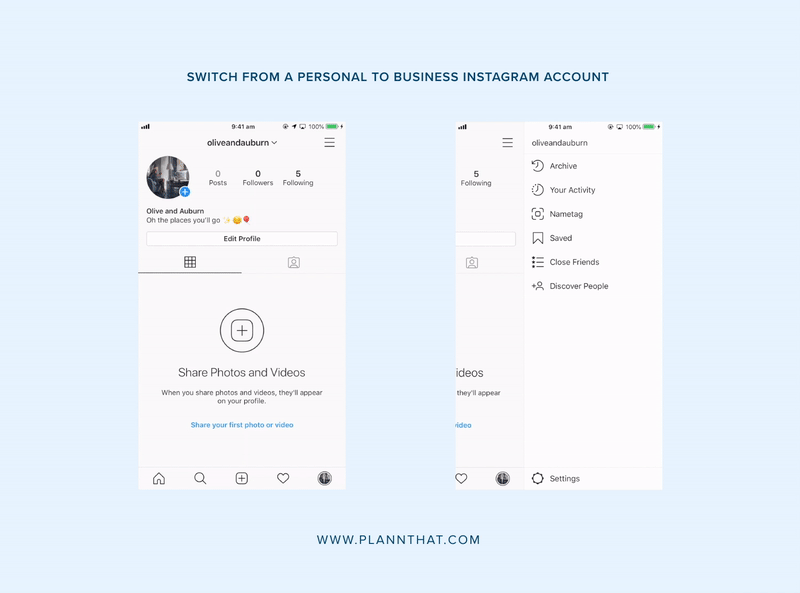 But the options don't stop there! Instagram has recently rolled out a new feature that allows brands to choose whether they are a Creator (such as an influencer, content creator or public figure) or a Business (such as a brand, service provider or organization). Take the time to consider and select which option is most relevant to your business.
Optimize your Instagram Business profile
Now you've set up your account, it's time to optimize the information on your Instagram Business profile to ensure your getting the most value out of the platform.
Here's a handy checklist to get you started:
-Upload an eye-catching profile image: try using your business logo or a striking graphic that represents your brand.
-Add keywords to your account name: as your Instagram handle already includes your businesses' name, improve your accounts' discoverability by adding keywords to your account name. This can be done by tapping the 'Edit Profile' button on your profile.
Tip: think about the key services or products your business offers, and add these terms to your account name. For example, if your brand sells organic skincare try naming your account with a phrase such as 'Natural & Organic Skincare Store'.
-Using a bio link tool to boost website traffic: did you know your Instagram bio link is the only clickable link on your entire Instagram profile? Make the most of this link by leverage tools that can extend the number of places you direct your users to. Try tools such as LinkTree, Lnk.Bio and Milkshake to link users to multiple webpages at once.
-Craft an engaging Instagram bio: tell the story of your brand in under 150 characters or less by using keywords related to your core products and services. Try using emojis and hashtags to make the most of every character!
-Update your contact information: ensure customers can contact your business via Instagram by keeping all contact information up-to-date. To edit this information, click 'Edit Profile' then tap 'Contact Options' and select the Action Buttons most relevant to your business (such as Call, Email or Visit).
Clarify the key goals and objectives for your business on Instagram
As with all business decisions, it's important to develop a clear strategy for your Instagram Business presence. The first step of this is to identify your key goals and objectives, as this will help shape and inform all your efforts across the platform.
Ask yourself the following questions to help clarify your goals:
-Who is your target market? Consider what their desires, needs and pain points are and how you can address this using strategic Instagram content.
-What action do you want to inspire from audiences on Instagram? Consider the key objectives of your Instagram Business presence, from driving website traffic to building brand awareness or even promoting new products and services.
-What does success look like on Instagram? Are you focused on building an engaged community of followers, seeing an increase in website visitors or hoping to boost sales for your new season products? This will help you develop KPIs and metrics for success to keep you on track to grow your business successfully using Instagram.
Craft an Instagram content strategy
Once you've identified your goal and objectives, its time to start planning the content you'll be sharing on Instagram. This is the fun bit! With your target market in mind, develop key content pillars to showcase your brand as well as give purpose to your content.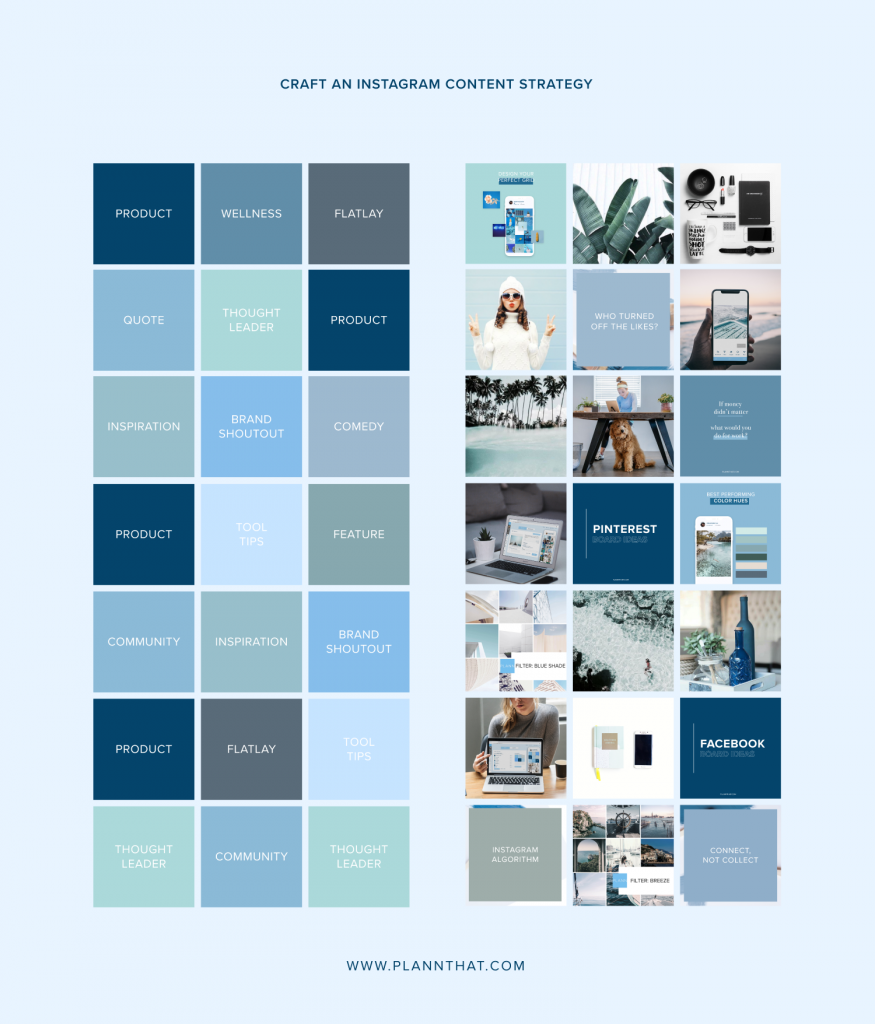 Some example of content pillars for Instagram could include:
-Behind the scenes content such as your team working at their desks, developing or testing new products or preparing for a new product launch.
-Educational content such as expert tips, stats and advice related to your industry.
-Funny or humorous content such as resharing memes or relatable quotes.
-Customer success stories such as client testimonials or positive reviews.
The key to developing a successful Instagram content strategy is to ensure you share a diverse range of content styles to keep your feed interesting and engaging (because let's face it, no one wants to see a feed fills with a sea of the same types of posts!). Not sure what content strategy to post in the time of the Coronavirus? Check out this helpful guide to mastering your social strategy in the wake of COVID-19.
Use a content calendar to map out a consistent posting schedule
One of the best ways to keep your followers engaged on Instagram is to create a content calendar. This resource will help you plan your posts in advance and can help businesses to stick to a consistent posting schedule. Try creating a simple Excel spreadsheet that shows what posts you'll be sharing on Instagram month-to-month, based on the content pillars you've developed. This will help you save time as you'll also be able to plan and schedule posts in advance, rather than having to jump in and posts natively to Instagram multiple times per week!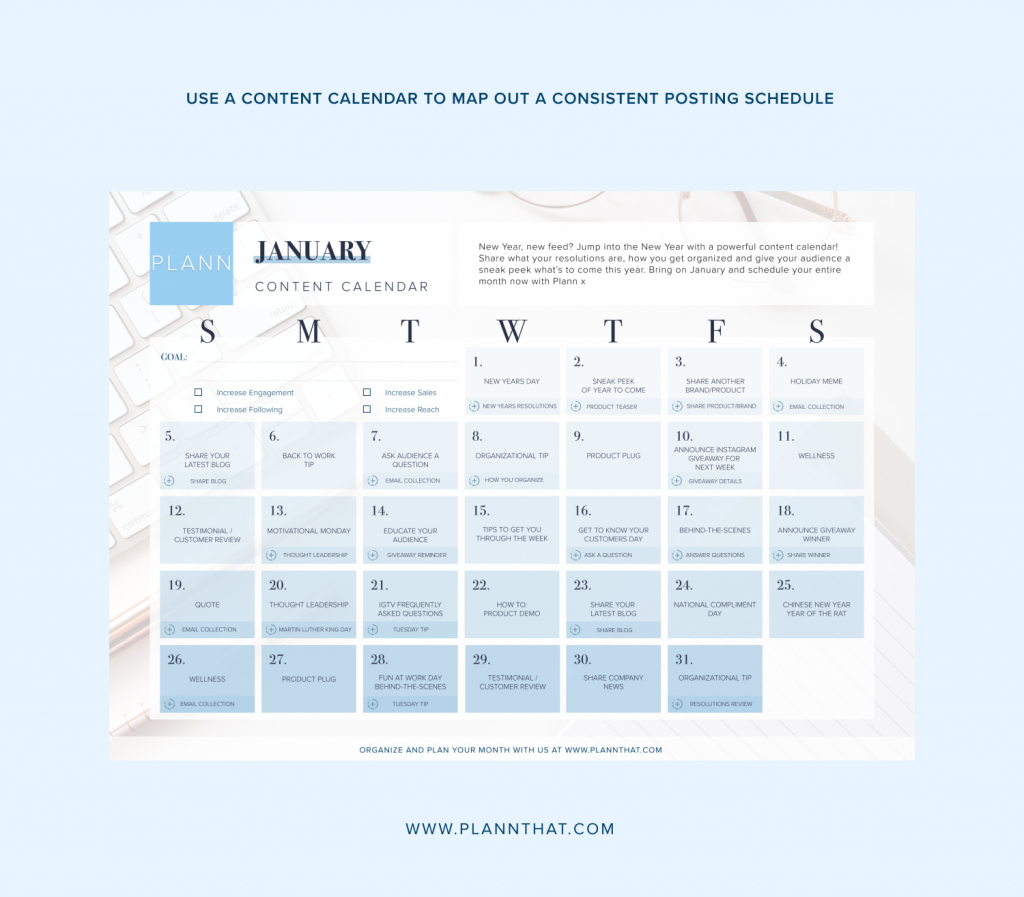 Understand the importance of visual storytelling
With over 100 million photos and videos published to Instagram each and every day, brands need to be strategic about the content they share to stand out from the crowd. It's no secret that Instagram is a visual platform, making it essential for businesses to develop a strong aesthetic for their brand using a consistent color palette or theme across their posts. The best bit? You don't have to invest in an expensive camera or photography equipment to execute this tip!
When capturing images on your smartphone's camera, follow these simple steps to capture engaging imagery:
-Take advantage of natural light
-Avoid harsh flash photograph
-Follow the 'Rule of Thirds' to keep images balanced and structured
-Experiment with angles (such as shooting from above or below a subject)
Looking for more expert advice on capturing images for Instagram? Check out this guide to 21 expert tips and tricks to taking good Instagram pictures. Wondering what editing apps to use to give your Instagram posts a polished and professional look? Discover the 10+ best picture editing apps to create stunning photos.
Use Instagram Stories to connect with audiences in real-time
With over 400 million accounts using Instagram Stories daily, leveraging this popular Instagram feature is a powerful way for brands to engage with audiences in real-time. In fact, ⅓ of the most-viewed Instagram Stories are published by businesses! Along with publishing regular content to your Instagram feed, it's a wise idea to keep your businesses' Instagram Story updated on a consistent basis. Try sharing in-the-moment snaps of your team at work, promote exciting new products or services or reshare images of your customers using your businesses' goods or services. Plus, you can also create Instagram Stories Highlights on your Instagram profile to extend the life of this content. Create your highlights using Plann's Canva integration.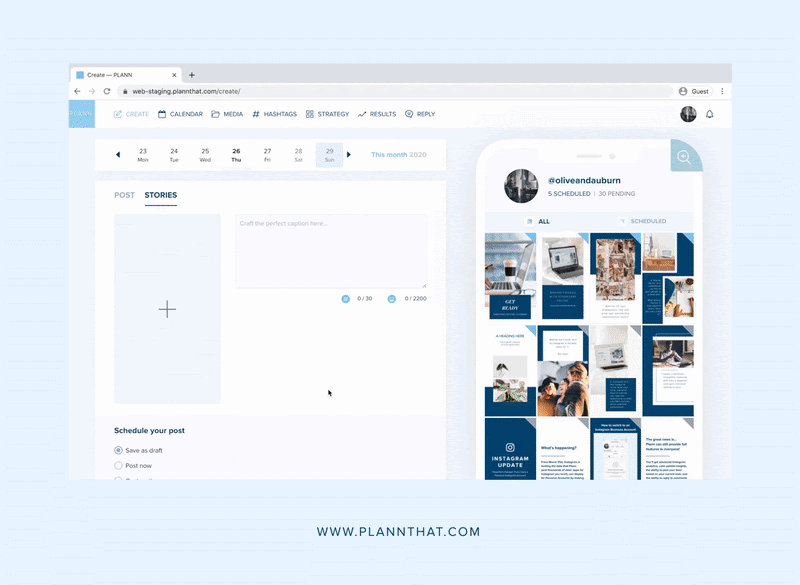 Try hosting an Instagram Live
Along with Instagram Stories, another great way to boost reach and engagement rates is to host regular Instagram Live broadcasts. So, how does this feature work? When a user hosts an Instagram Live, the feature will notify their followers with an in-app notification designed to boost reach and the number of attendees watching each broadcast. Live videos also help to boost engagement rates as these videos will be bumped to the front of the Instagram Stories feed. Plus, Instagram Live improves searchability and discoverability for brands as these videos appear in the Explore tab of Instagram to capture the attention of new audiences. Check out this helpful guide to find out more about how to use Instagram Live to grow and engage your followers.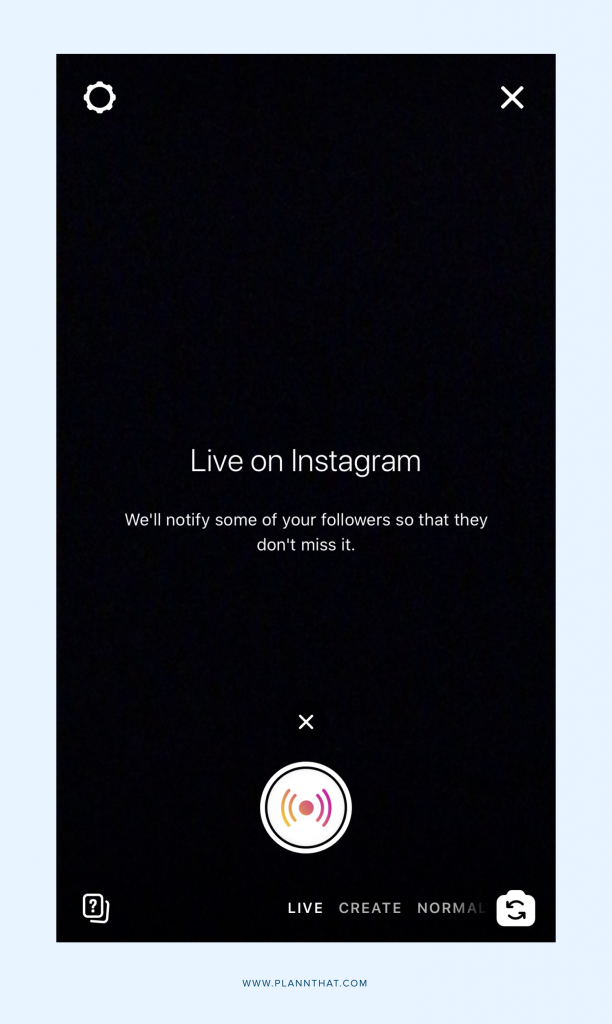 Uncover niche hashtags to improve the searchability of your business on Instagram
Hashtags are a powerful tool to tap into interests and popular topics of conversation related to your business. By doing your research and searching through keywords related to the products and services you offer, you'll be able to identify niche hashtags to add to your Instagram posts. Look for hashtags that are specific to your brand, and consider using these in your Instagram post captions to boost the chance of new users finding your content. Plus, why not consider creating branded hashtags and encourage customers to use these on their own posts to create a library of content you can reshare on your Instagram business feed (more on that below!).
Leverage user-generated content (UGC)
Wondering how you'll be able to create enough content to post consistently to your Instagram Business profile? That's where user-generated content (UGC) comes in handy! Not only does UGC build valuable social proof but leveraging these posts enables your customers to advocate for your brand in their own words. To find posts that you can reshare on your own Instagram feed, check through your tagged images as well as any branded hashtags you have created. Why not run a competition to incentivize followers to share and tag your business in their photos to create an updated bank of imagery to leverage in the weeks and months ahead?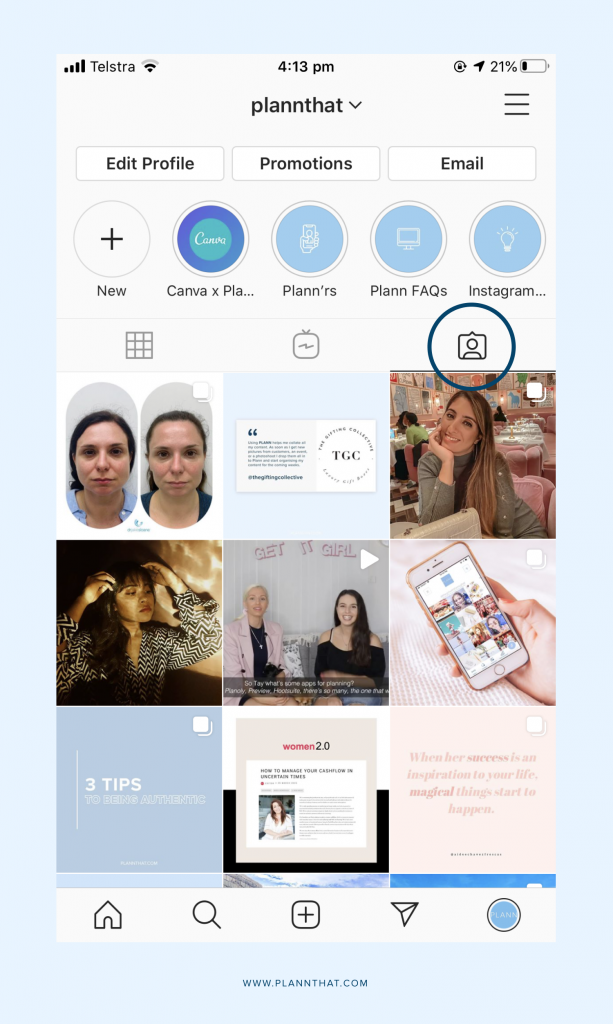 Take advantage of video content on Instagram
Did you know video content is one of the most engaging and popular content formats on social media? In fact, how-to tutorials take the cake for being the most popular form of Instagram video content shared on the platform. But don't let the idea of creating videos stop you from taking advantage of this valuable content opportunity! You won't need a professional videographer or expensive camera equipment to make an impact on Instagram. Try creating short, punchy Vine-style looping videos, time-lapses or even simple Boomerangs that reveal the key message of in the first 3 seconds of the video. All of these can be created using your smartphone's camera too!
Build relationships with influencers to build credibility on Instagram
You've probably heard the term 'influencer' thrown around, but did you know influencer marketing is one of the best ways to build trust with audiences on Instagram? By connecting with influencers who have an engaged audience in-line with your target market, you'll be able to reach a new pool of potential customers. It's all about doing your research, being selective and finding the right influencers that align with the values of your brand. When connecting with micro-influencers (influencers with between 1k and 10k followers), you'll typically be able to gain exposure for your business free of charge on their feed or Instagram Story (in exchange for product samples or discount codes). Plus, Instagram influencer accounts tend to have higher engagement rates than most Instagram business accounts, making influencer marketing a useful strategy for increasing reach.
Connect your Instagram Business account with your other social media channels
With all the effort you're putting into creating content for your Instagram Business accounts, it's important to maximize the life of this content by sharing posts across multiple social media networks. Raise the visibility of your content by leveraging cross-promotion between your Instagram and Facebook accounts. Make sure to share your Instagram posts to your Facebook feed to repurpose this content to ensure every post is reaching the widest pool of users possible.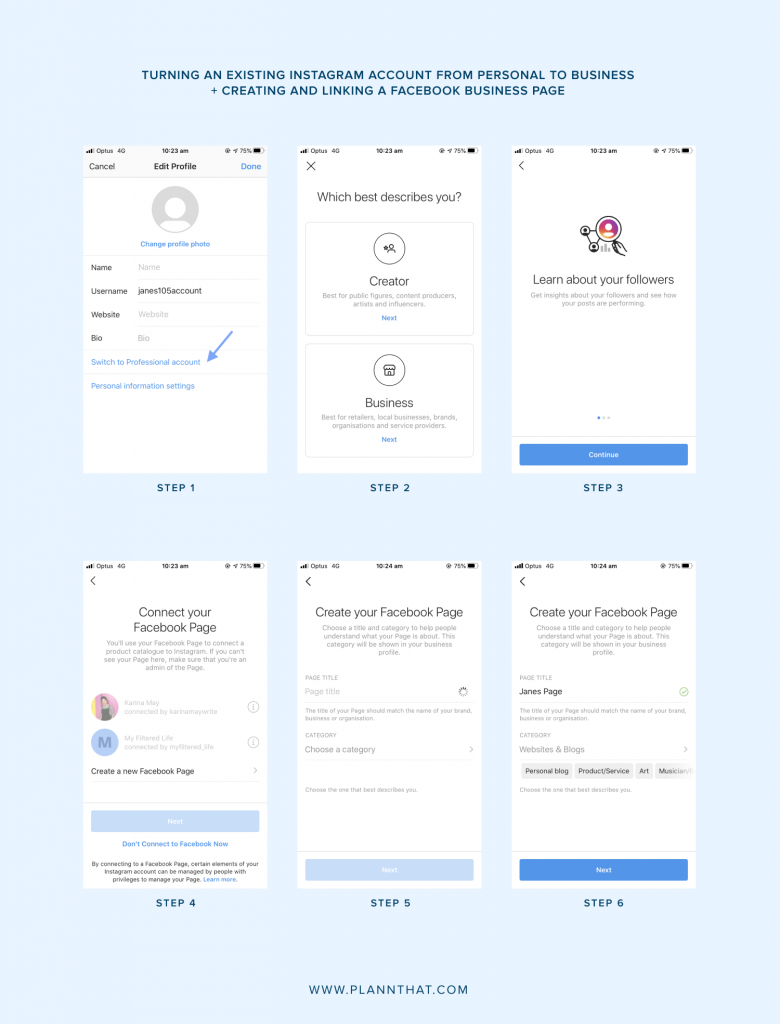 Promote your Instagram Business account across all your communication channels
Speaking of cross-promotion, one of the best ways to build an engaged community of followers is to promote your Instagram Business account across all your marketing platforms. From including links to your Instagram account in your monthly email newsletters to promoting your Instagram account on your website, remind your customers to stay in touch with your business by following your brand on Instagram.
Foster community engagement
Users have come to expect timely responses from brands and businesses on social media. To ensure past and potential customers have a positive encounter with your brand, be sure to check-in on your direct messages and comments on Instagram on a daily basis. To inspire community engagement, add a simple call to action (such as a question) to each of your Instagram post captions. Plus, to boost engagement rates and expand the reach of your business on Instagram, try to actively engage with your community by leaving comments and asking questions on other user's Instagram posts related to your business.
As a business owner, it can be a bit overwhelming, to answer all the DMs on Instagram. A good option might be to integrate an Instagram chatbot. There are platforms for that like Chatimize or Tidio. SendPulse, for example, even offers to power your Instagram chatbot with ChatGPT due to their integration with Open AI.
Tap into the power of Instagram advertising
Want to ensure your Instagram posts are seen by the right people at the right time? That's where Instagram advertising comes in! Similar to other forms of social media advertising (such as running Facebook Ads), Instagram Ads enable businesses to create and promote particular pieces of content to specific audiences. This is a powerful way to gain new customers, with stats from Instagram revealing 60% of users have discovered a new product or service on Instagram. Depending on the objective of your Instagram Ad, you can use these campaigns to build brand awareness, drive traffic to your website or even generate new leads.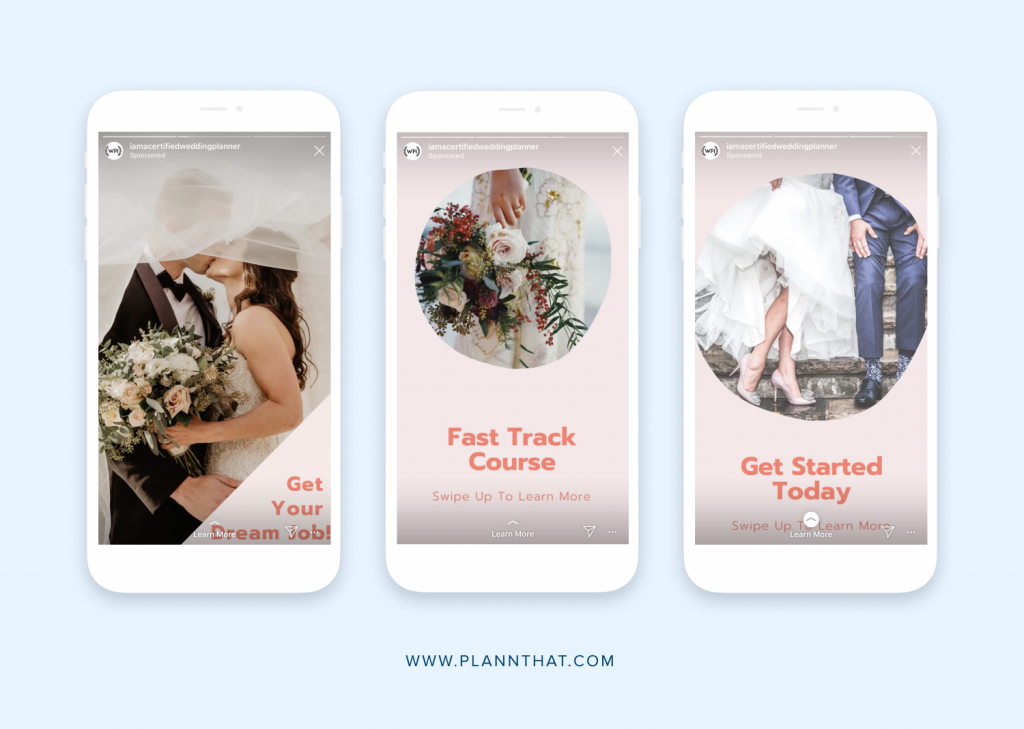 Instagram enables a variety of different ad formats, including Instagram Stories ads, photo ads, video, collection ads (helping to showcase multiple products through images, video or a combination of both) and more. Want to set up your first Instagram Ad?
Here's a breakdown of the simple steps involved in setting up an Instagram Ad:
-Connect your Instagram Business account with your Facebook Page.
-Create a new campaign within Facebook Ads Manager. Here, you can set your ad objective, target audience, and ad format.
Alternatively, you can promote an existing Instagram feed by tapping on the Instagram post on the app and hitting 'Promote'.
–Set the budget and length of time for your ad.Once your ad is ready to go, hit 'Publish'.
– You'll receive a notification once Facebook has approved the ad and the campaign is running.
Look to your analytics to measure success
To check whether your content is resonating with your audience, it's a good idea to regularly review your analytics on Instagram. You can access your Instagram Business account's analytics by hitting the 'Insights' tab. Here you'll find an overview of how your content is performing as well as a breakdown of the demographic of your audience (including age, gender and location). The key metrics to review regularly including Reach, Impressions and Actions (including profile visits and website clicks).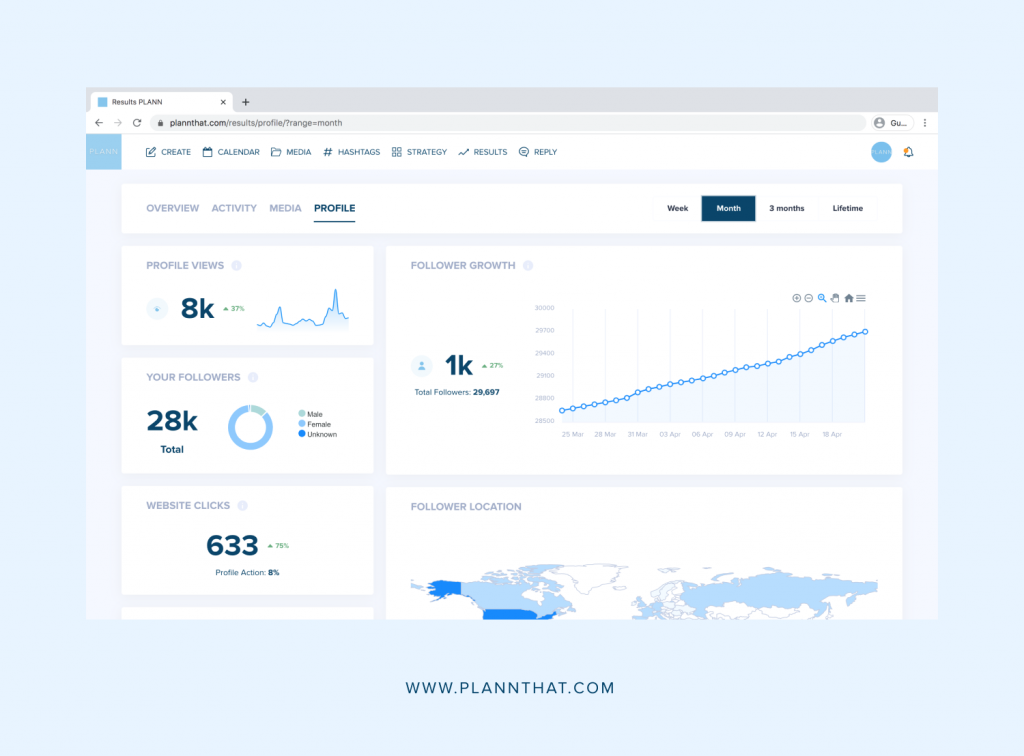 Reflect on your key objectives and assess which posts are helping you hit these goals. Perhaps your video posts are driving the most traffic to your website? Or maybe education content is receiving the most engagements (likes, comments and shares) from your followers? Use these insights to inform your Instagram content strategy to ensure you're maximizing your efforts as a business on Instagram.
By bringing all of this information together – you can keep on getting better and nail Instagram for your business.