How to Make Custom Instagram Highlights Covers
The Instagram Archive and Highlights update has tickled us pink! You can now make custom Instagram Highlight covers to extend the 'life' of your Instagram Stories content so that you can get even more eyeballs on your work.
Yippee!
Brands and influencers are now using their Instagram Stories strategically and coming up with unique creative ways to jazz up their custom Instagram Highlights covers.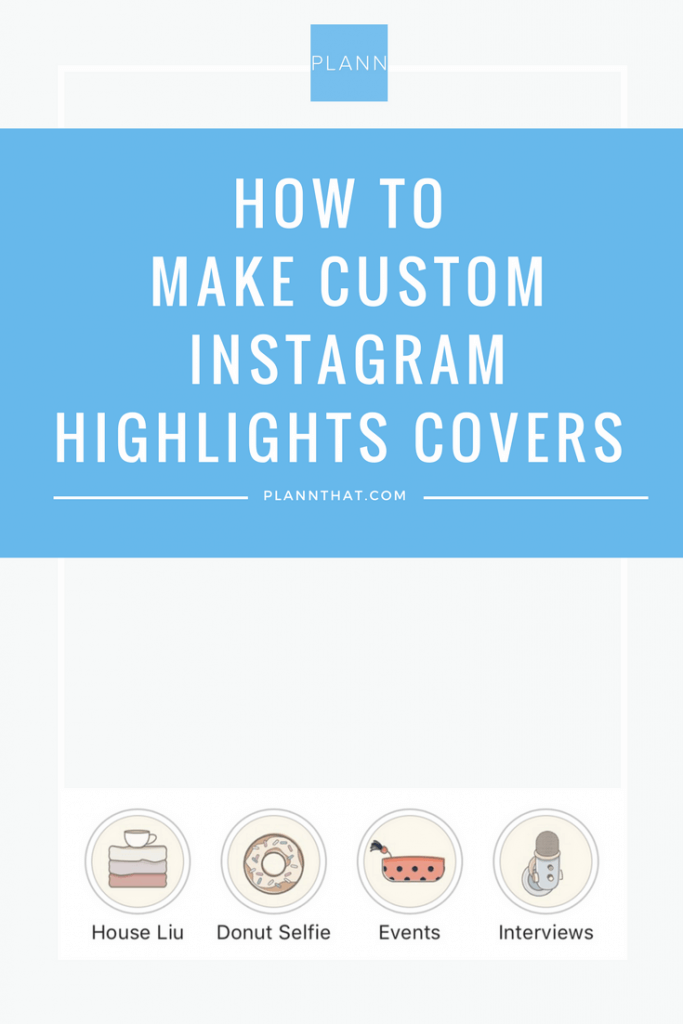 If you're eager to get going with Instagram Highlights, as well as to start rocking tasteful iconography like this, then good news — we at Plann are here to help! First, let's walk through how you can start to create a new Instagram Highlight.
PSST–> WANT TO LEARN HOW TO LEARN HOW TO ADD A LINK TO YOUR INSTAGRAM STORY (AND GET CLICKTHROUGHS!)?
How to Make a New Instagram Highlight
Step 1:
Tap the button in the bottom-right to go to your profile.

Step 2:
Tap the "+" button to make a new Instagram Story Highlight.
You'll be taken to your Instagram Archive, where you can see all of your past stories.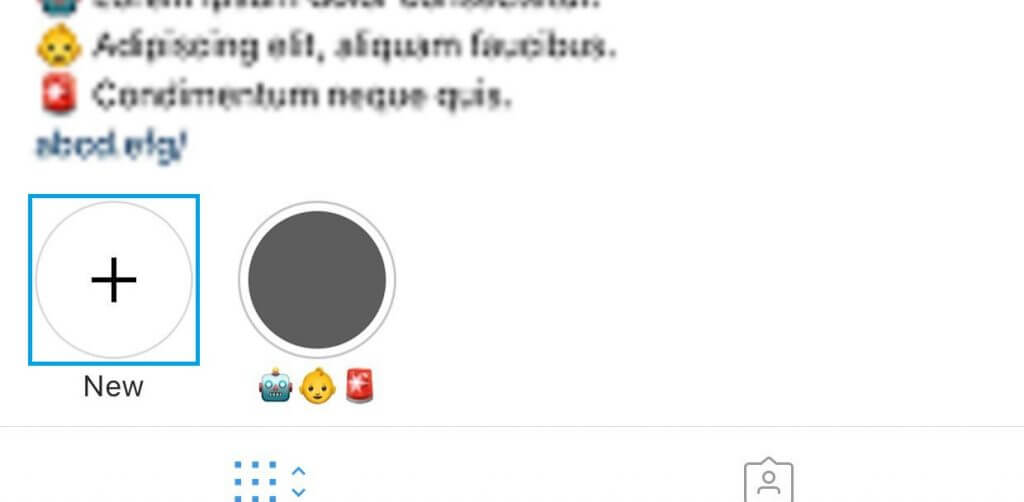 Step 3:
Choose which Stories you want in this Highlight by tapping the circle in the bottom-right corner.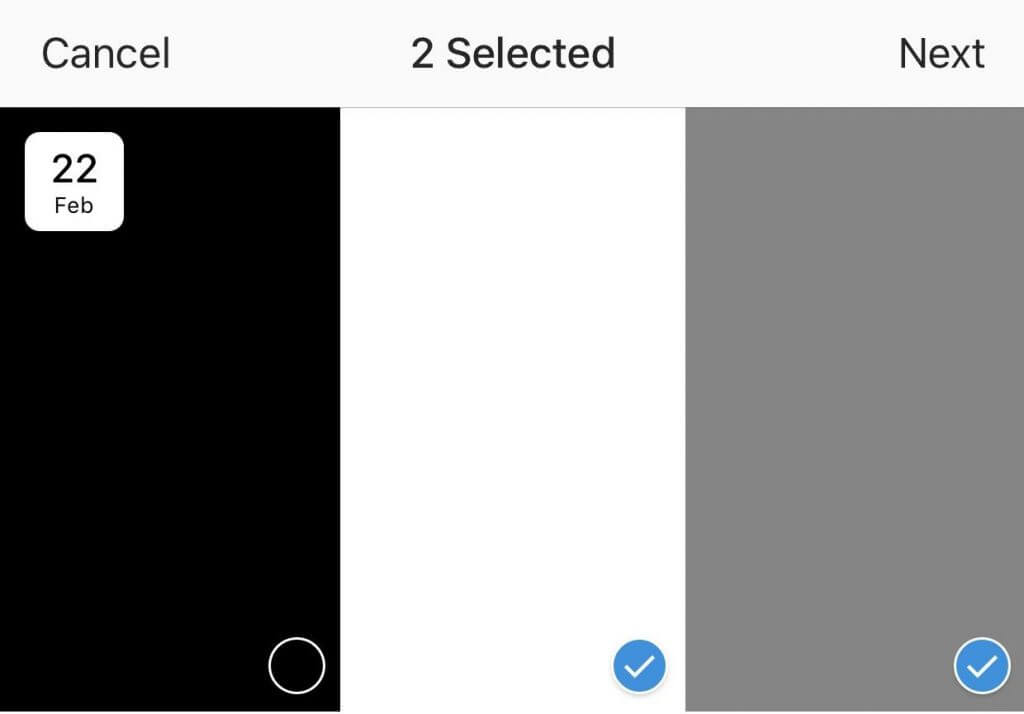 Step 4:
Tap "Next."

Step 5:
Choose a name for your Highlight.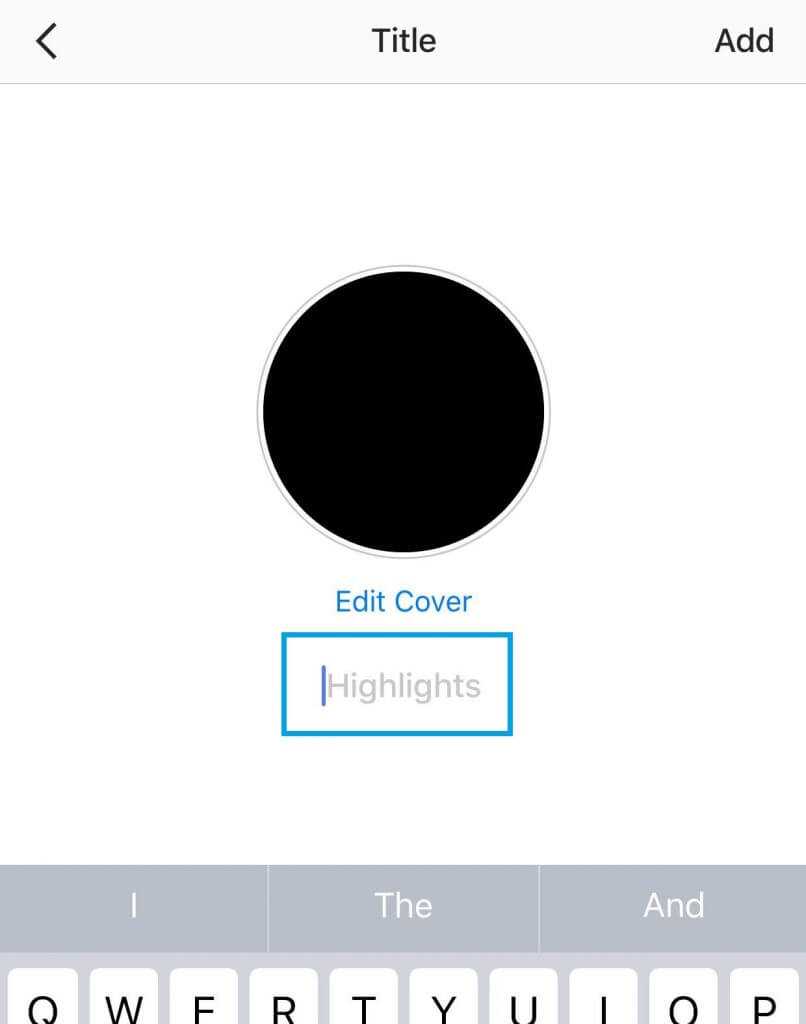 Step 6:
Normally here you would pick out your custom Instagram Highlights cover. Skip over that for now and just tap "Add."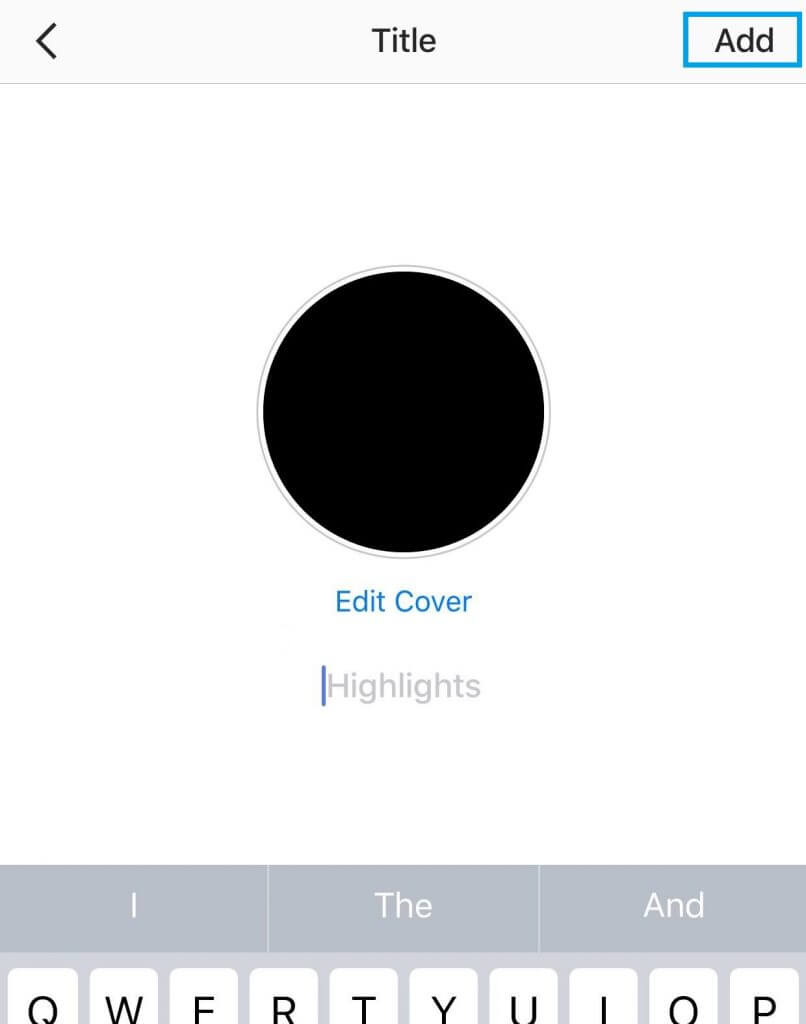 Congratulations! You've made your first Instagram Highlights.
How to Make Custom Instagram Highlights Covers
In order to make custom Instagram Highlights covers, you'll need access to any free graphic design platform. I like Canva. Make an account if you don't have one already, and get started.
Step 1:
Click "Create a design" in the upper-left.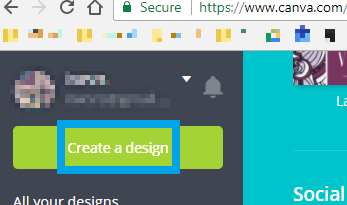 Step 2:
Scroll down to "Social Media & Email Headers," and click on "Etsy Shop Icon." It's worth noting here that you can use any size picture. Its dimensions will change after you upload it as a Story, and again after you select it as your custom Instagram Highlights cover.
Step 3:
Choose "ELEMENTS" from the toolbar.
Step 4:
Click on "Icons."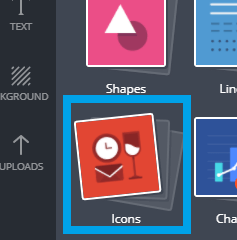 You'll be presented with more icons than you will ever need.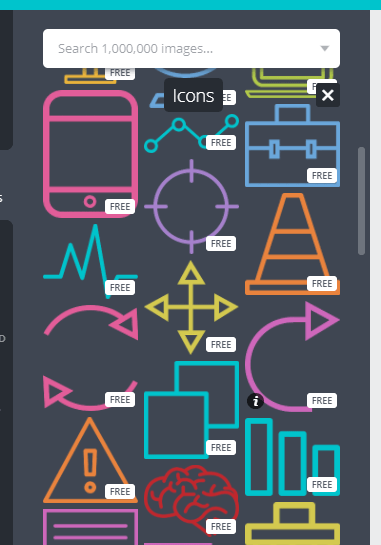 You can also search for specific icons from the search bar at the top. You'll get a mix of free, paid, and premium to choose from.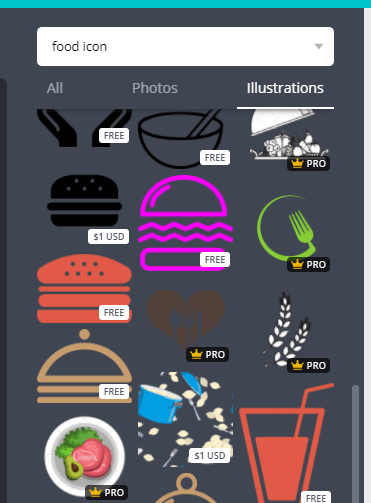 After you choose the icon you want as your custom Instagram Highlights cover, just choose a background color, and click "Download." Make sure the icon isn't so large that parts of it will be lost during Instagram's circular cropping.

Step 5:
Send it to your phone, go back to Instagram, and post it as a new Story. To do that, just go to your home feed and swipe left. When you've chosen the photo you want to use as your icon, be sure to pinch the screen to zoom out as much as you can. This will ensure that parts of your icon aren't cropped off when you use it as your cover.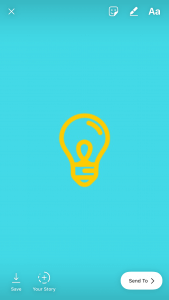 Step 6:
You'll need to add this image to the Highlight so it becomes eligible as a custom Highlight cover. To do that, from your profile, just tap and hold on the Highlight you want to customize and choose "Edit." You'll land on a screen like this: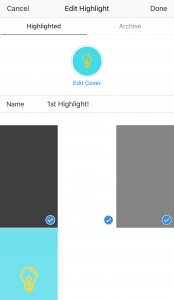 You'll see the option to choose which Stories are in or out. If you swipe right, you'll see your Story Archive. Slide over and select your icon if it's not selected already. You'll want your custom Instagram Highlights cover story at the end so people don't miss the actual Highlight.
Step 7:
Swipe back to the "Highlighted" tab. You should see that the Story with your icon is included at the end. Tap "Edit Cover" and choose your icon using the slider on the bottom. You can pinch and drag to zoom and position the icon before you finalize the cover. When you're finished, just tap "Done."
And now, you too can join the ranks of people whose lives and brands are so on point that they actually have custom covers.
Click To Tweet
Takeaway
Now that you know how to create custom Instagram Highlights covers, you can pull on your arty farty pants!
They key is to use your imagination and to make them as eye-catching (and on-brand) as possible.
Download Plann for iOS and Android today!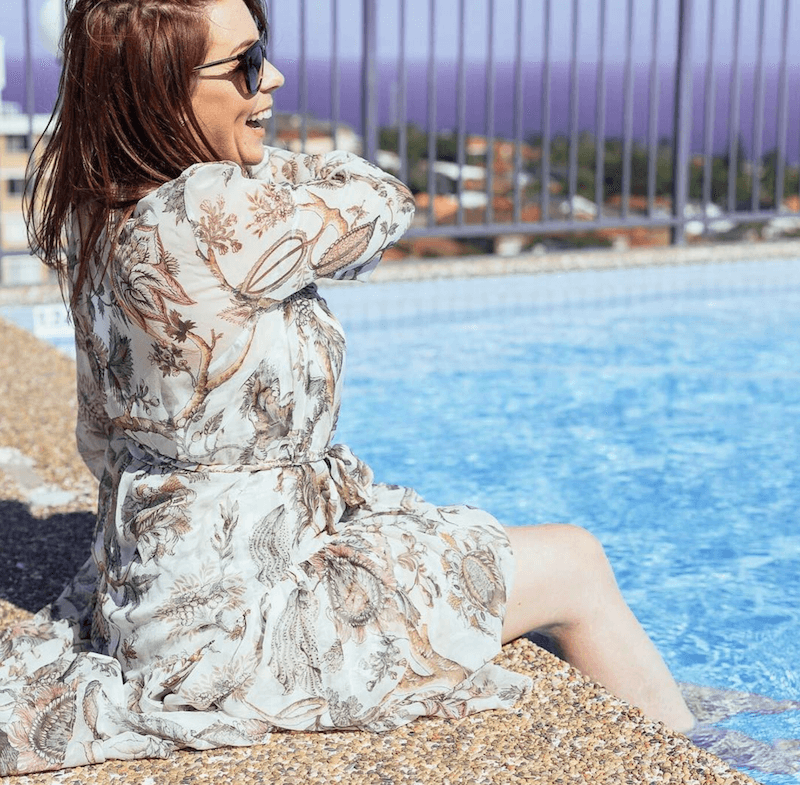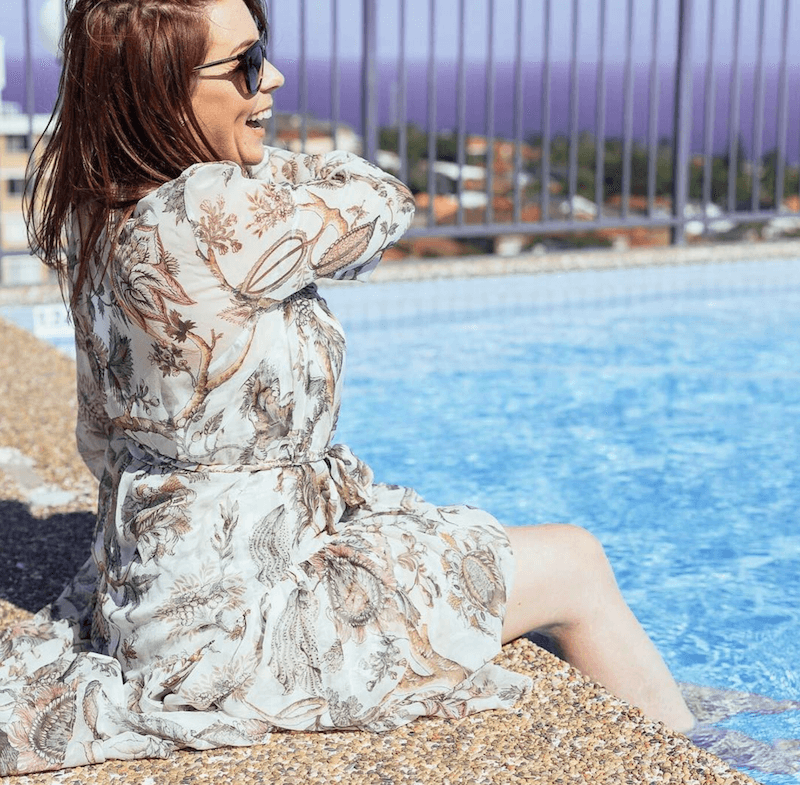 AUTHOR
Christy Laurence is the multi-award-winning founder of Plann, an app she created after watching hugely talented people around the world give up on making an income from their passion due to lack of marketing help.
Plann was designed to help give more freedom and a stronger understanding of Social Media to anyone wanting to create their own business.
She was recently awarded 'Australasian Startup Founder of The Year' for her achievements helping businesses grow on Instagram.

She also loves a good chat and has a strong pun game, connect with Christy on Instagram @Plannthat