Plann Just Made It Even Easier For You To Share Content and Sell Online

For most businesses and brands, simplifying social media is one of the most important things to consider when putting together a strong strategy.

At Plann, we're all about simplifying the big wild world of social media and making sure that the time you spend online is creating the impact you want – whether that's selling a product, growing your audience or sharing new content and offers, and not get in the way of your success.
Today, our whole team is so excited to introduce EasyLink: our link-in-bio tool brought to you by our award-winning scheduler and visual planner, ready for you to streamline your social media content creation, management AND link-in-bio, all from one place.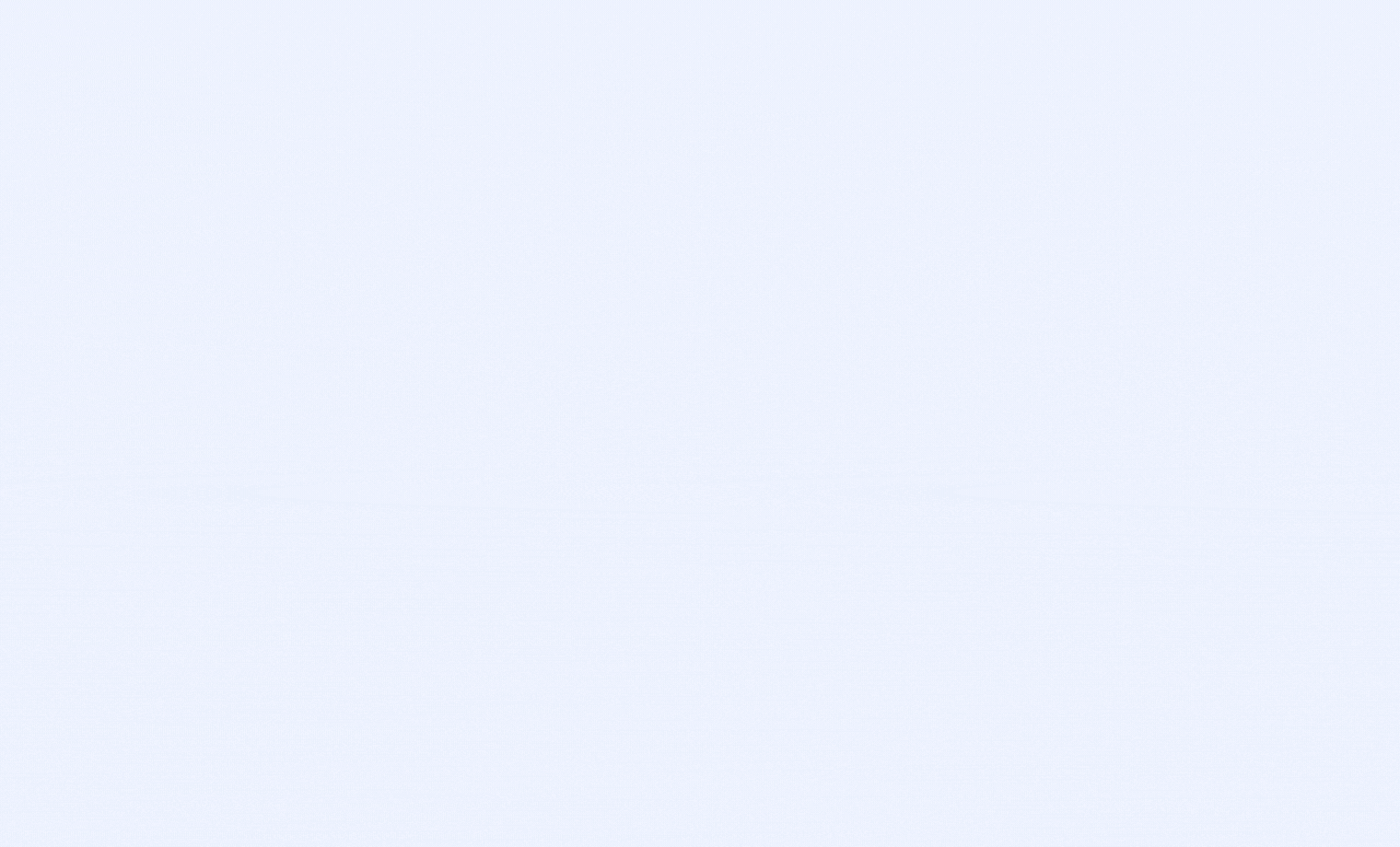 "Our new link-in-bio tool EasyLink is the latest, exciting addition to Plann, something we dreamed up to help our community with marketing from start to sale! The bio link is one of the things that gives small business owners, creators and marketers a headache and I wanted to elevate what was already available to help take all of that pain away.

EasyLink uses everything we've learned across social media over the years, including hyper-visual options to make your content stand out, extra helpful prompts, scheduling, carousels, etc, and a strong roadmap of things to come to make sure it gets you results – plus look like it has been designed by a professional without the price tag!"
– Christy Laurence, Plann Founder
Everything In One Place With Your New EasyLink + Plann Duo

EasyLink was designed to enhance the (sometimes very frustrating!) process of creating, managing and sharing content across the internet, with a link-in-bio tool complimenting our existing software product so you get a full management social suite.
The best part – as a duo, you've already got access to Plann's existing features, including content prompts and ready-made captions, access to high-quality stock imagery, campaign blueprints (and more!), so you can get content published quickly, and without starting from scratch.
We're thrilled that you'll now have both tools inside Plann, both with the same thoughtful, considered, approach.
You'll find your new EasyLink option in your left-hand navigation from your Plann Home screen: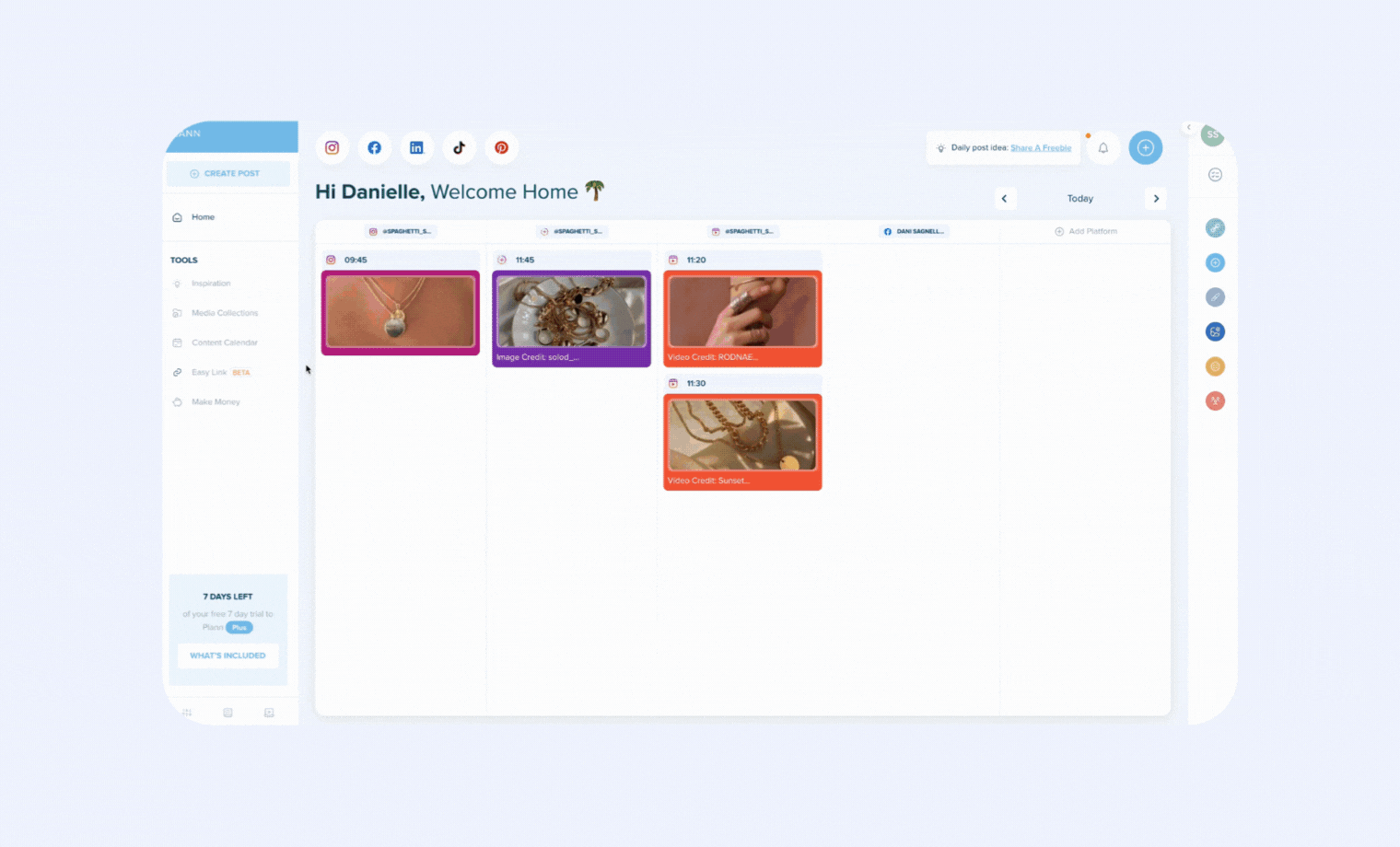 Customize Your Page To Suit Your Brand Look and Feel
When it comes to customizing your EasyLink page, you can update the colors, headers, buttons of your profile avatar, fonts, images and more – to make sure that your page best reflects your brand and values.
Customizing + editing the font styles provided will be coming soon!
The Power of Visual + Simple Links
Unlike other link-in-bio tools, EasyLink offers a unique experience and has launched with two really thought-out standalone link styles:
Simple Links appear as a single line of text leading to any website, in a beautiful round button that is enticing for anyone to click on.
Visual Links are our 'card' shape links, designed to visually show your most important content, promotions or offers by adding a custom image or background and a built-in button to put your strongest call-to-action.
We loved designing visual links, created especially with simplicity and customization that no one has to hire a designer to build a designer-looking page. Optimize your important calls to action, offers, campaigns or sale.
Plus, they've so visual we know they'll improve the conversion of your page by grabbing your audience's attention as soon as they open your EasyLink!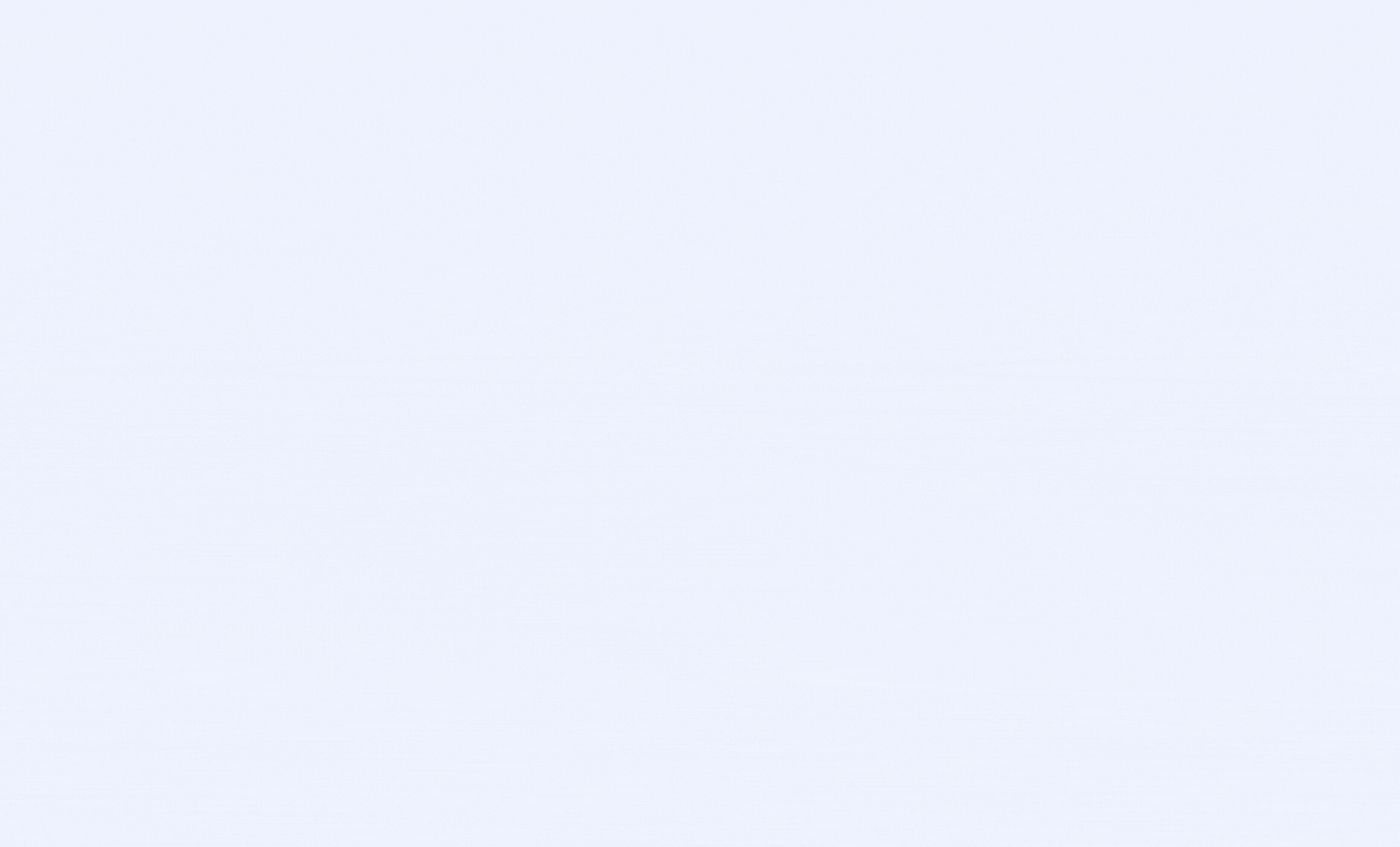 Sell and Showcase Your Products through 'Instagram Grid Display'

Connect your Instagram Account to EasyLink and we'll help you highlight links connected to your Instagram posts!
Choose which Posts or Reels would benefit you to link to a blog post, product page or sales page that people can discover weeks after you've posted it.
Imagine someone discovers your Instagram page, only to click an old post only have no idea how to find what you've been talking abou!
Simply add the link to your Instagram feed (replicated inside your EasyLink page) so people can easily find what they're looking for, and fast!
More and more social media users are expecting a fully personalized experience from brands and businesses, making adding an Instagram Grid Display style feature even more important to add your page. The visual elements of your Instagram feed is much stronger than an entire page of simple text links, helping those online able to discover, find and shop products straight from your Instagram grid faster than ever before, whether they find it on Instagram or from when your EasyLink page is shared by others.
Schedule time-based links for Impact

Need to add a new sale or offer while you're away from your office? Have a sale finishing at midnight on Sunday?
No problem! You can schedule time-based links for the exact time you'd like them to be shared on your EasyLink page. Easy!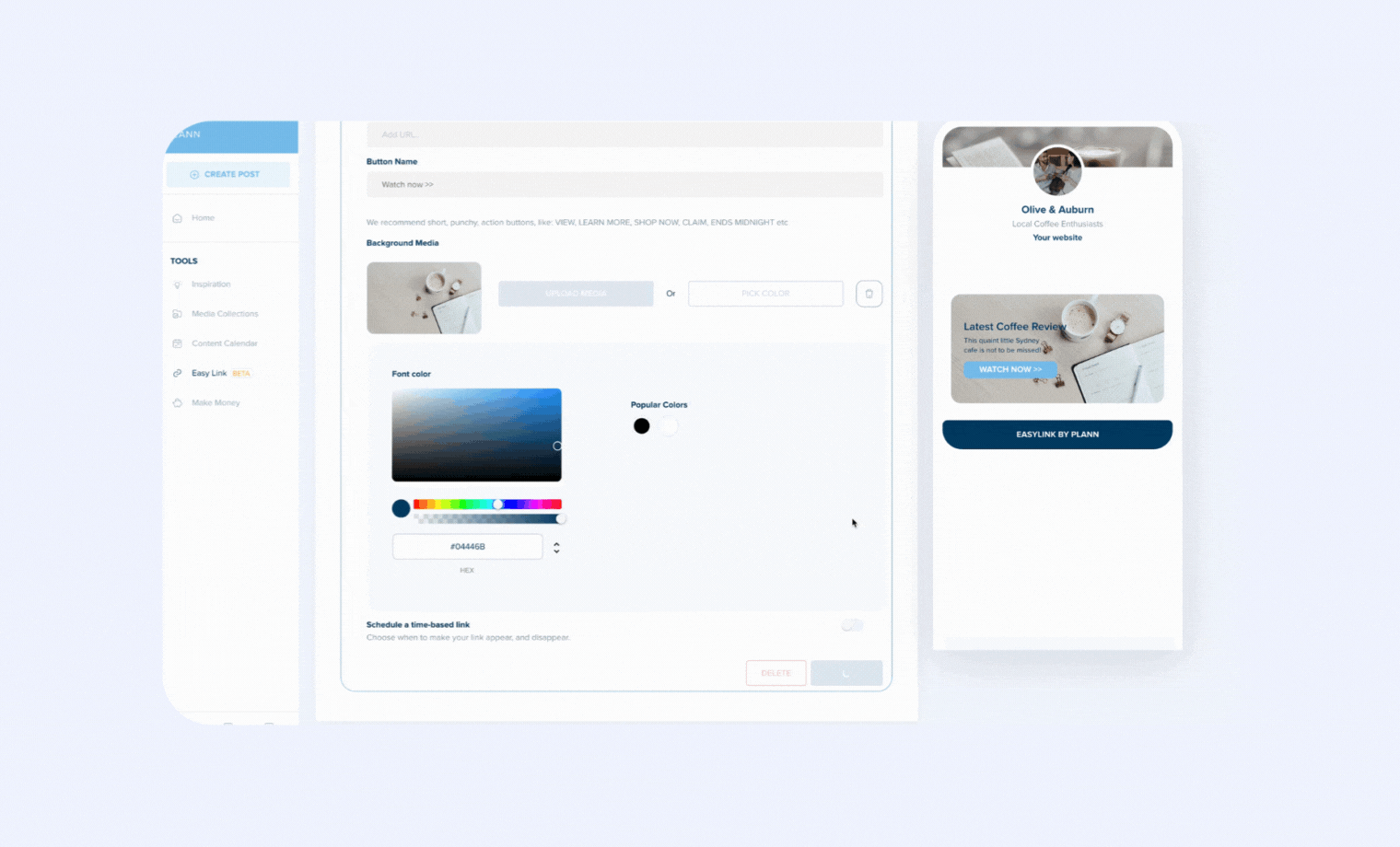 "When designing EasyLink, we focused on giving our Plann'rs an easy and intuitive set-up experience with the ability to customize their EasyLink according to their brand identity; giving their audience a clean and attractive browsing experience that converts."
– Rawan Saloum, Product Manager at Plann
Set-up Your EasyLink Page in Minutes
Running a brand or business is not easy, there's always something to do and a neverending list of things behind that too!
With Plann + Easylink, it's all about creating smart and strategic shortcuts so you can spend more time doing what you do best, and avoid any potential time-wasting along the way.
To get you set up faster, you'll open EasyLink to find visual examples of what your page could look like with our new tool, designed to help you visualize your own brand page so you can design and publish your page faster. This means you don't need to start from scratch, and you'll have guidance along the way. 
If you're familiar with Plann, you'll know that we do this well. Our aim is to make content creation and marketing a one-step process – one that gives you breaks in between when you need them, and the ideas, data and tips to back you up when you aren't sure.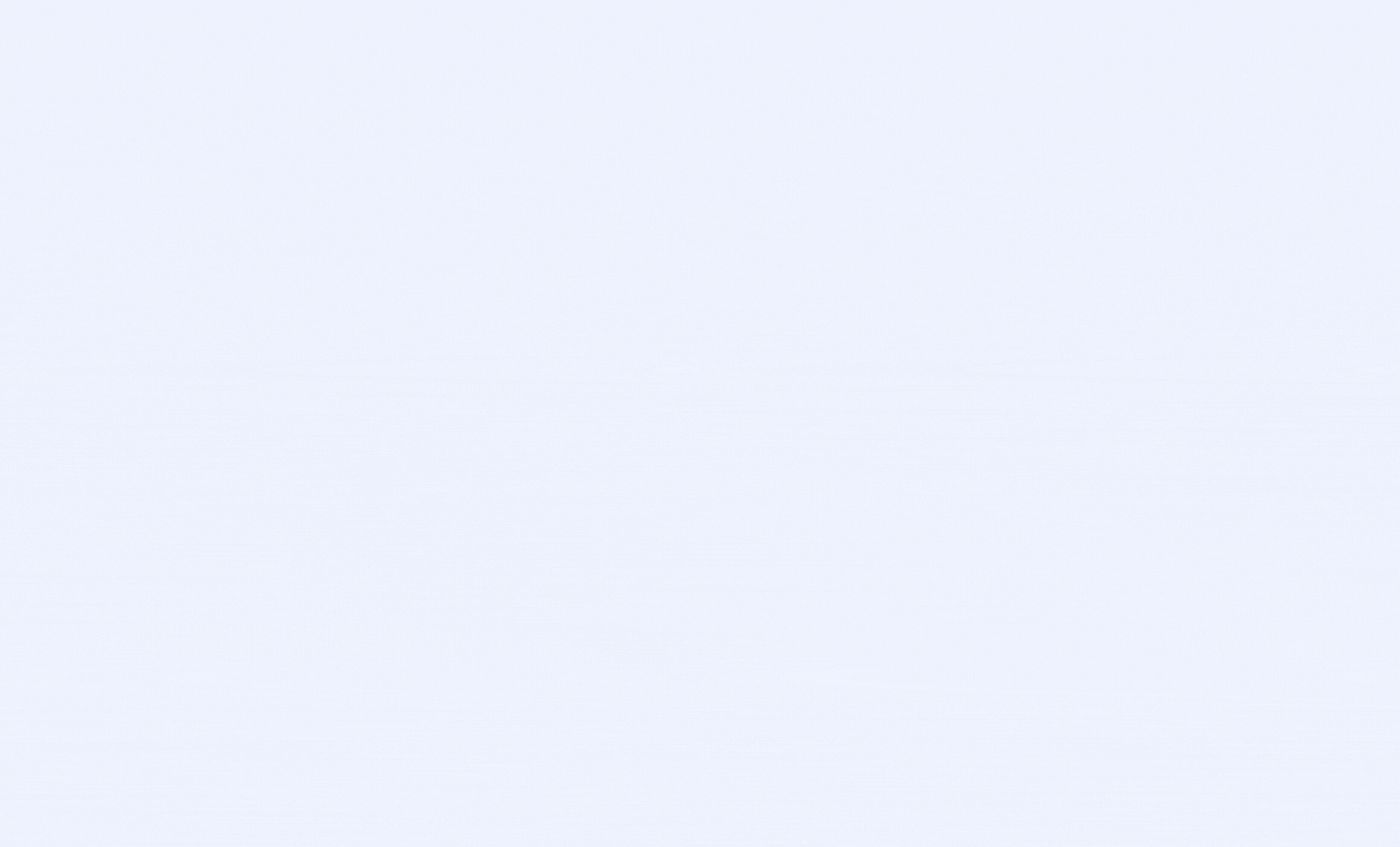 All-in-one Social Media Tool to Rule Them All 
EasyLink isn't a website that requires a lot of work to reach global audiences. Your EasyLink page is already optimized to travel and reach audiences far and wide by simply adding it to your Instagram bio, your other social networks, in your email footer, on your merch, or in your design assets! 
Get Started With EasyLink, Claim Your Username Now!

By signing up for Plann, you've already got immediate access to EasyLink!
This means we've already added our new link-in-bio tool to your account and you're ready to streamline your entire social media content creation process from start to finish!

So how does this work exactly?
Visit your HOME page inside Plann, navigate to EasyLink, and you'll find this tool already included with your Plann membership.
Simply create your EasyLink page by claiming your unique name and customize away!
Plann Plus members will find professional tools available to them immediately, with more to come! (for example, scheduling time-based links and additional customization tools).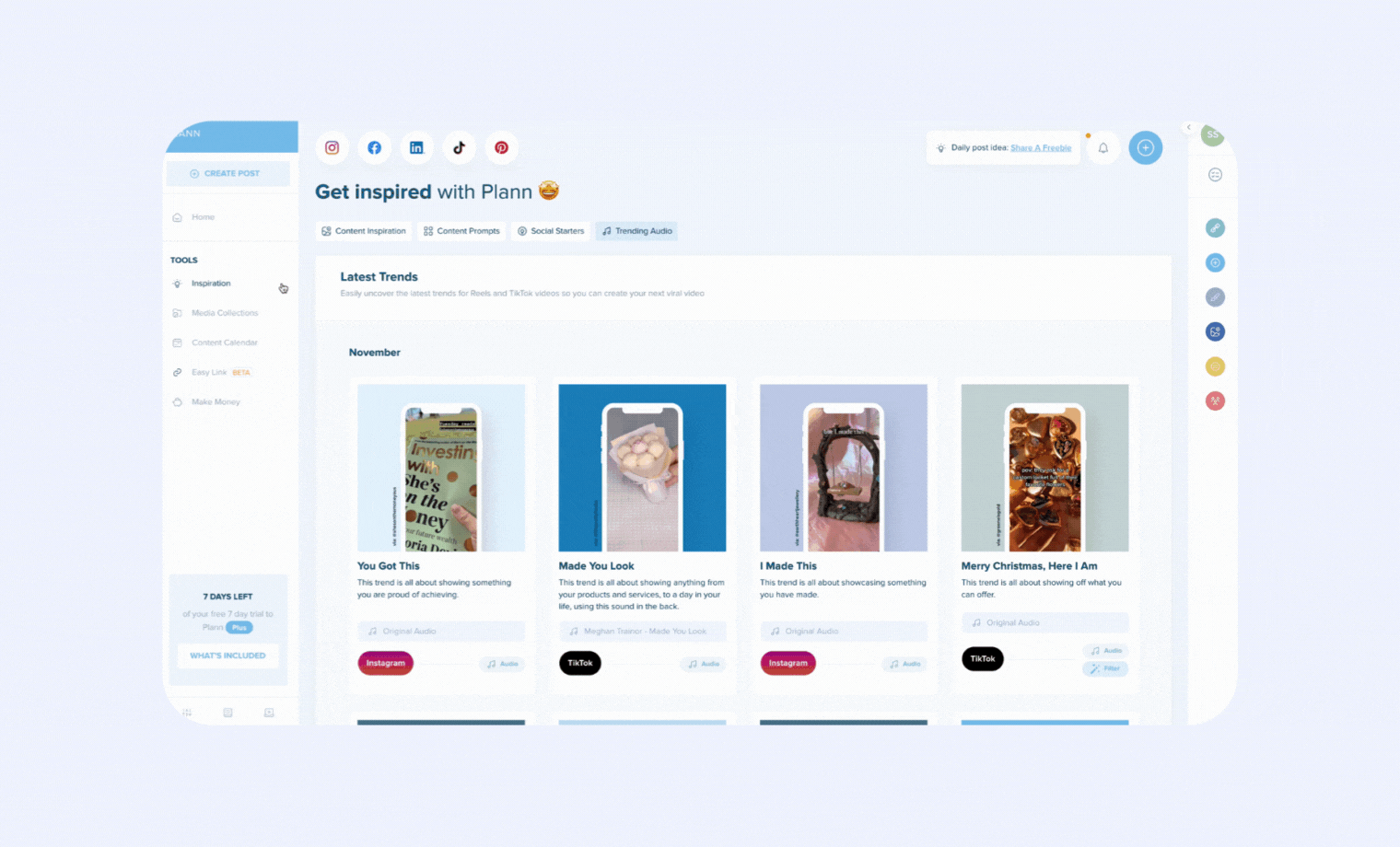 If you're new to Plann or making the most of our Free Forever plan, you can absolutely try out how EasyLink could works for you and publish your own unique page, ready for when you're ready to get serious about your socials.
We're thrilled to release this huge new addition for you, ready to end Q4 strong – especially if it can replace 2 or 3 tools you're currently using and instead, you can get it all in one with our Plann + EasyLink duo!
Give it a try and centralize your social media efforts for greater impact with this all-in-one tool designed to help you sell more and be seen.
There are many more updates and features coming soon – stay tuned! 
Here's a hint: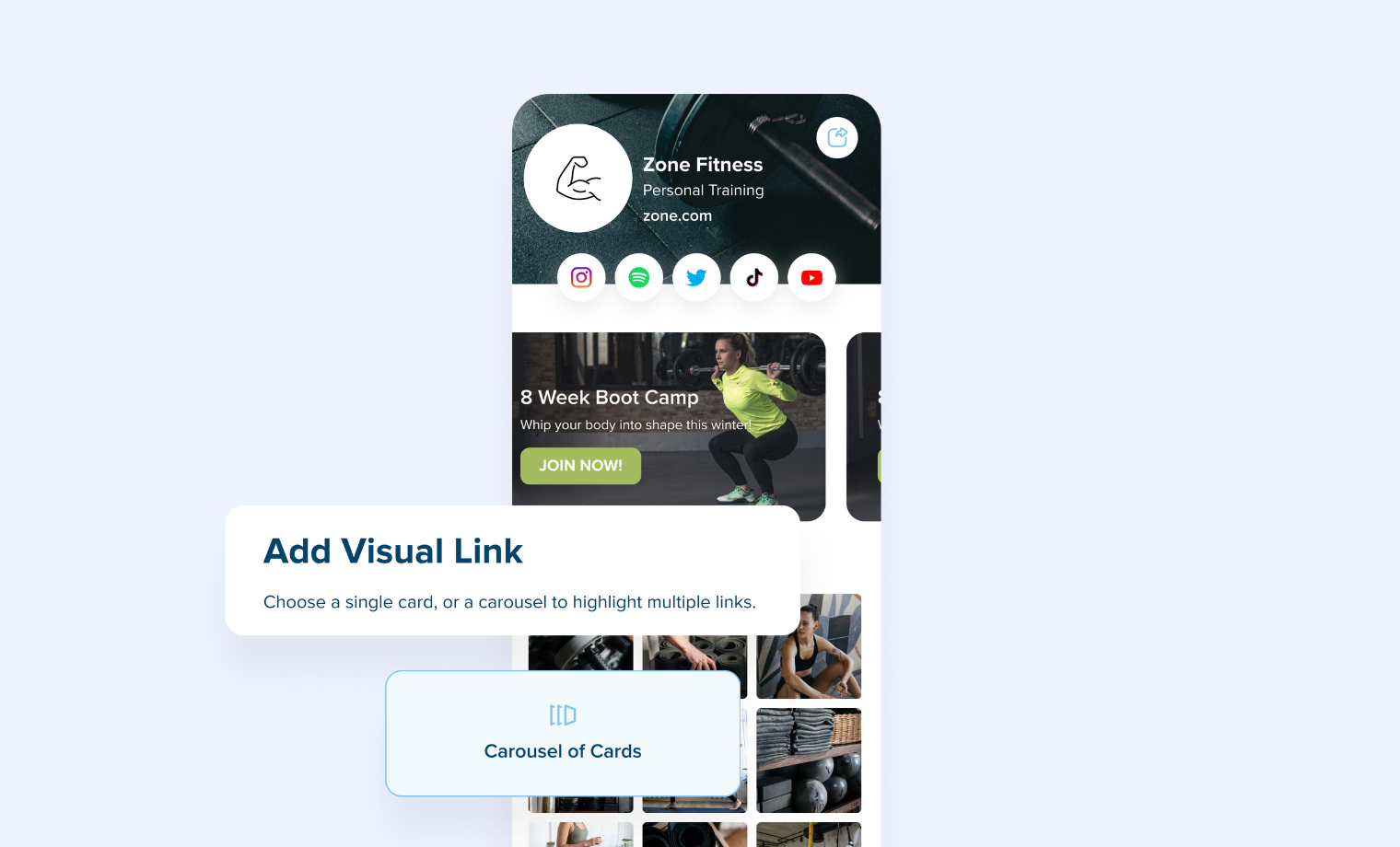 FAQ'S 
Is EasyLink part of my Plann free trial?
Yes! Signing up to Plann includes our beautifully designed link-in-bio tool, EasyLink.
Now you can plan, organize and schedule every element of your online social media presence in a seamless interface with our social planner and link-in-bio duo! Access your free EasyLink page and design it any weird and wonderful way you'd like; simply sign into Plann from your Desktop, and upgrade to access all features.
Is EasyLink part of my Plann Plus Subscription?
Your Plann Plus subscription also includes upgrades to your link-in-bio EasyLink page
, giving you even more options to express yourself and your brand online!   You'll find more customisation options, the ability to schedule time-based links (so your page is never out of date!), plus more link styles that generate clicks and traffic to your website.
Subscribing to Plann Plus, you get the best of both worlds, an award-winning social media scheduling tool to help you drive awareness and an elegant link-in-bio tool to convert.
Can I schedule my posts from Plann, to my EasyLink Page (hint: also coming really soon!)
Almost! We're working on it! This integration will be coming soon. For now, you can continue scheduling content by logging into your Plann account across your socials. If you'd like to schedule a link to your EasyLink page, you can also do so within the EasyLink interface by using the time-based scheduling feature.
Does this mean I can cancel my link-in-bio subscription elsewhere?
Yes! If you'd like to move over to EasyLink, you can cancel your current link-in-bio tool and gain even more value from both Plann and EasyLink as your one and only complete social planner and link-in-bio suite keeping everyone in one place. 

Simply cancel your other link-in -bio tool and sign-up with EasyLink + Plann!
Gift Plann to your friends, family or followers <3
Gift your friends, family, or followers $10 off Plann with your unique referral link!
By using your unique link, you'll gift them a month of Plann free, PLUS, you'll get $10 Plann credit just for sharing a favorite tool.
Find your unique link in your Plann settings to gift the sunshine in someone's day.
HOW TO FIND YOUR UNIQUE REFERRAL LINK: