We're bursting at the seams to share TWO sales-heavy enhancements for your EasyLink page! 🎉
We've taken everything we know about social media and continuing to pour them into EasyLink to make sure you have the best tools available to attract your audience and help convert them to sale.
You'll find these two updates available immediately within EasyLink Extra, our additional add-on link-on-bio glow-up package if you're looking for advanced eCommerce, or higher converting features for your link-in-bio page.
EasyLink Extra starts at our introductory price of just $5 p/month, per brand, for a limited time, and includes removing our Plann or EasyLink branding and more features and integrations we'll be rolling out in the future.
Upgrade to EasyLink Extra from within your Plann settings page, or while setting up and editing your EasyLink.
JiggleLink! 🎈✨
A powerful new feature that will make your most important link stand out from the crowd. Imagine having a special link on your link-in-bio page that dances and wiggles, capturing everyone's attention and inviting them to click.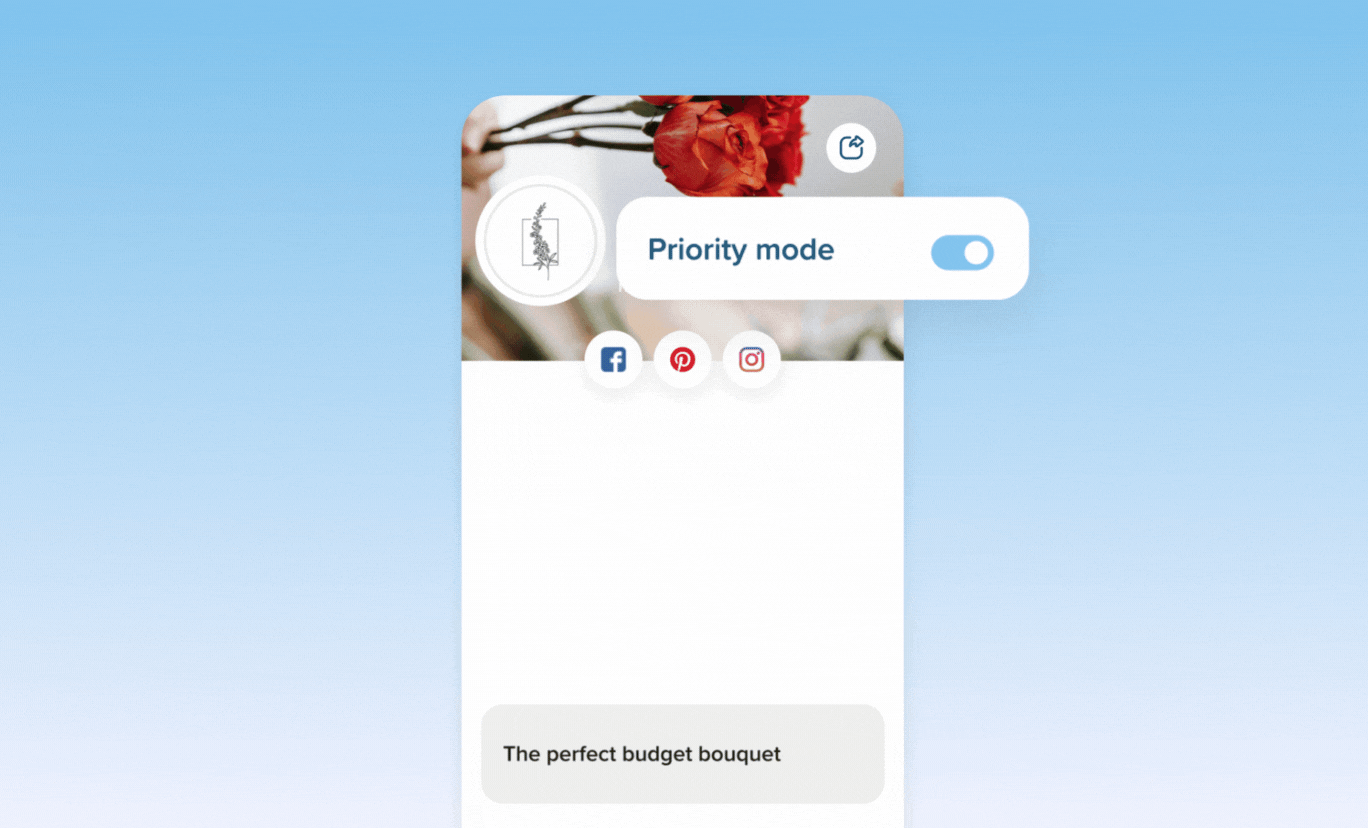 Why would you want your link to jiggle?

When you have a lot of links or information in your Link-in-Bio, it can sometimes be challenging for people to know which one to click. But with EasyLink's new JiggleLink, you can choose one priority link that will do a little jiggle to draw attention to itself. It's like having a neon spotlight shining directly on your most vital link.
Imagine you're a budding artist and you want to showcase your breathtaking artwork. You can use your JiggleLink to make your portfolio link jiggle so someone can't help but click!
Not only is JiggleLink a great new addition to your page, it's also incredibly easy to use. All you have to do is open your EasyLink page, create (or find!) the link you want to jiggle, and simply enable the JiggleLink feature.

Ta-da! Your link is now ready to show off its dance moves. 💃


How to turn on a JiggleLink
Visual Carousels! 🎈✨
Introducing Visual Carousels, another fantastic new feature that allows you to add a carousel of eye-catching links to your EasyLink page. Imagine having a collection of links that your audience can swipe through, each one displaying captivating visuals that quickly draw their attention. How cool is that?

It's now available for you to add to your EasyLink-in-bio page!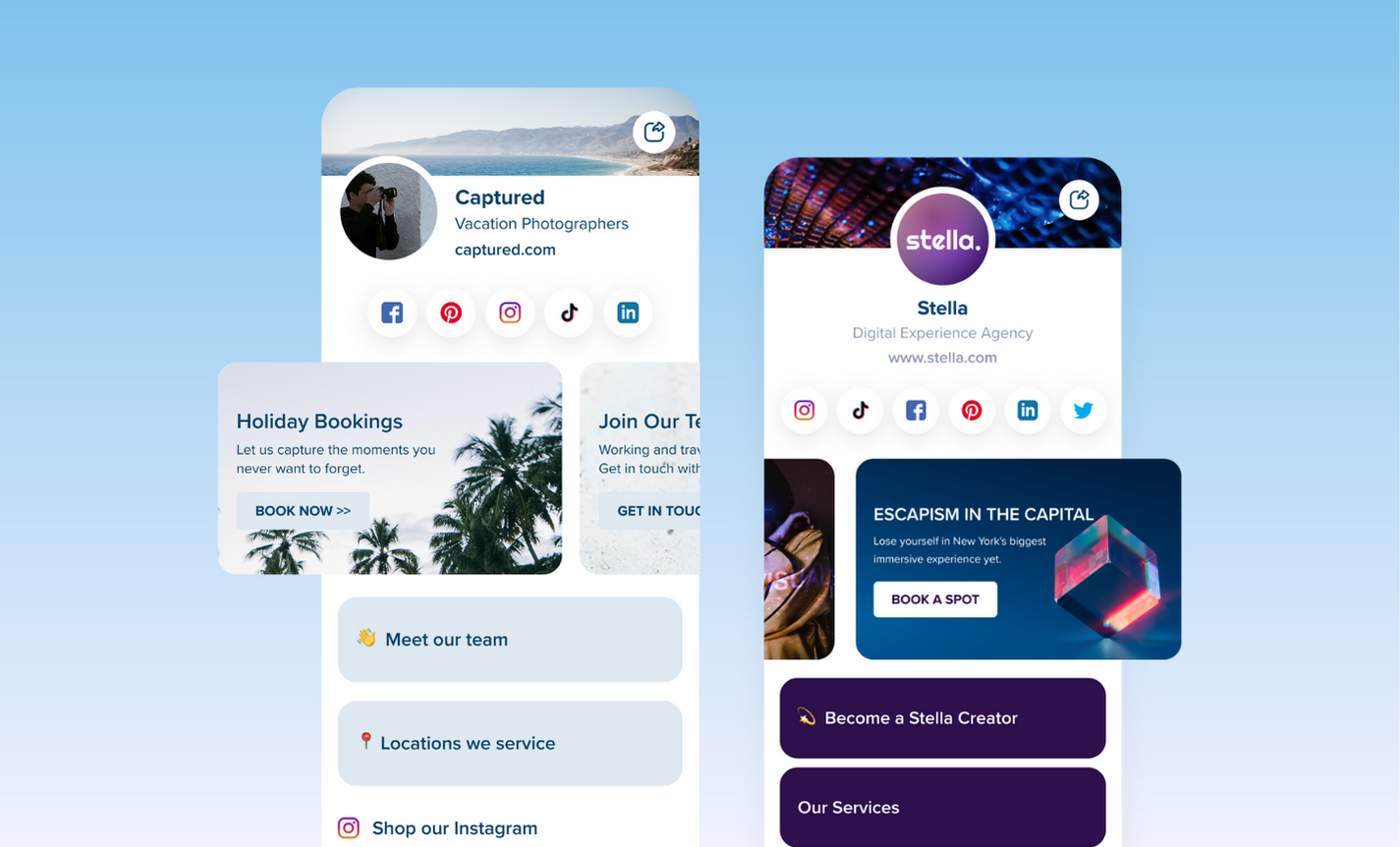 Why would you want to add a Visual Carousel to your page?
When you have a brand or a small business, it's essential to make your online presence captivating and engaging. With EasyLink's new Visual Carousels, you can create a dynamic showcase of your offers, promotions, seasonal campaigns or special content, making it easier for your audience to find exactly what they're looking for.
Let's say you're a fashion brand, you can use Visual Carousels to showcase your latest collection, with each link displaying a stunning outfit or accessory. When your audience visits your Link-in-Bio page, they can quickly swipe through the carousel, exploring each visual element and discovering their favorite items. It's like having a virtual store at their fingertips!
Or perhaps you're a food blogger, sharing delicious recipes and kitchen tips. With Visual Carousels, you can create a mouthwatering carousel of recipe links, each one featuring an enticing food photo. Your audience can effortlessly swipe through the carousel, getting inspired by the visuals and clicking on the recipes they want to try. It's like having a recipe book that comes to life!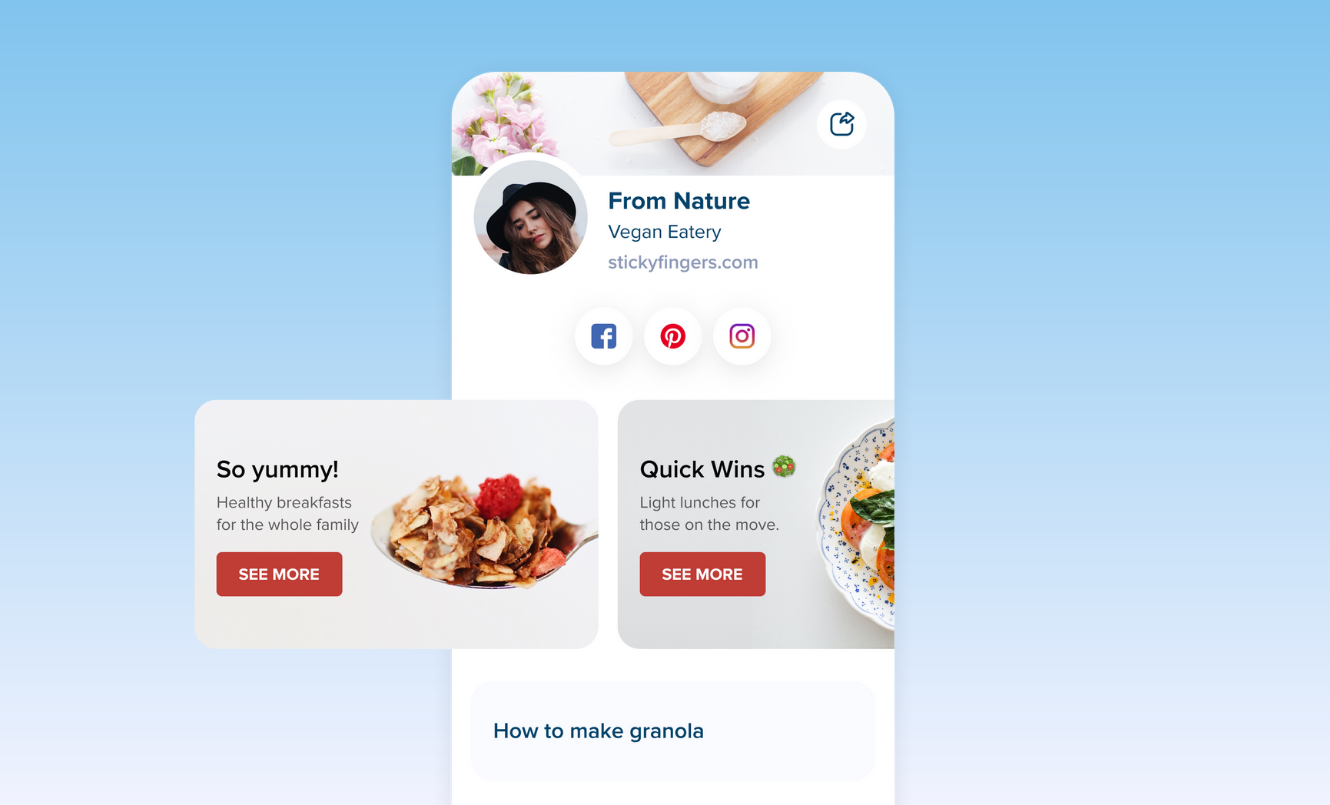 The possibilities are endless for brands and small businesses to utilize Visual Carousels and drive conversions to their websites.

Here are a few more examples to spark your imagination:
Travel Agencies: Create a Visual Carousel featuring dreamy destination photos, enticing your audience to explore travel packages and book their next adventure.
Fitness Trainers: Display a carousel of workout routines and transformation stories, motivating your audience to click and join your fitness programs.
Artists and Photographers: Showcase a carousel of your best works, allowing your audience to easily navigate and inquire about purchasing or booking sessions.
Event Planners: Present a carousel of past event photos, highlighting your expertise and encouraging potential clients to reach out for their special occasions.
Using Visual Carousels is as easy as pie! Simply log in to your Link-in-Bio Tool account, create a new carousel, upload your visuals, and attach the corresponding links. Voila! Your captivating carousel is ready to wow your audience.
Remember, the key to driving conversions is to make your visuals irresistible and the links relevant to your audience's desires. With Visual Carousels, you can grab attention, engage your visitors, and guide them to take action on the content that matters most.
Update, or create, your own EasyLink Page now, complimentary with your Plann account
Jump into your Plann account and start creating stunning Visual Carousels for your EasyLink page. Get ready to captivate your audience, drive conversions, and take your online presence to the next level.
EasyLink Extra at the time of writing is just $5 per month, per brand for a limited time.
(EasyLink Extra also removes any branding of Plann and/or EasyLink on your link-in-bio page)
Gift Plann to your friends, family or followers <3


Gift your friends, family, or followers $10 off Plann with your unique referral link!

By using your unique link, you'll gift them a month of Plann free, PLUS, you'll get $10 Plann credit just for sharing a favorite tool.

Find your unique link in your Plann settings to gift the sunshine in someone's day.

How to find your unique referral link: