Instagram shopping has the power to help you build your eCommerce brand and reach thousands of new customers on social media.
Using Instagram's in-built shopping features, you can set up a dedicated Instagram shopping tab that allows you to list your products directly in the app. It's even possible to tag products on your Instagram grid posts too!
While Instagram shopping isn't a replacement for your eCommerce website, it's a new digital channel where you can maximize your brand power and scale your business. The Instagram shopping feature can provide you with new ways to target consumers and generate social sales.
Want to get started with Instagram shopping? We've pulled together your ultimate guide on how to set up Instagram Shopping and our best practice tips and tricks to skyrocket your sales. Here's our guide to everything you need to know!
What is Instagram Shopping?
Gone are the days when social media was just for scrolling! Today, your socials can be the key to an effective marketing and sales strategy, even providing access to unique social selling tools.
Instagram shopping is designed to make eCommerce easier than ever. Built into the Instagram app, the Instagram shop feature allows you to set up a digital storefront as part of your business profile.
When you set up a shop on Instagram, you get access to a range of amazing features. Your shop will allow you to tag products and share them with the masses.
You'll also be able to direct traffic to your eCommerce store, as well as facilitate new brand collaboration and marketing opportunities. Essentially, Instagram Shopping is all about taking the friction out of the sales process by allowing users to go from product discovery to checkout in just a few taps.
The best Instagram shopping features
If you're worried about taking people away from your Instagram content, don't be.
Instagram now offers an Instagram checkout for US users! This means that your customers can purchase products quickly, easily, and without ever leaving the Instagram app.
Other cool shopping features include the ability to tag your products in the images, Reels, guides, and stories you share, in addition to adding products to your Instagram lives!
As if those benefits weren't enough, Instagram is now testing new shopping features. Some of these allow users to virtually 'try on' products using AR story filters. There truly is nothing that Instagram can't do.
Setting up your Instagram shop
Getting your Instagram shop set up is simple and easy! With so many benefits, there's no reason not to get started as soon as possible. Follow these steps to get your Instagram store up and running.
Get eligible for Instagram shopping
Unfortunately, Instagram shopping isn't available for everyone, so the first step of shopping set-up is about making sure you're one of the eligible few.
Currently, you'll need to meet the following requirements to set up shop:
• You must comply with all Meta policies and community standards with no sanctions or restrictions on your account.

• You must provide Instagram with your business and domain details, including verification as needed.

• The products you want to list must also be available for purchase from your website.

• You must be located in a supported market. Instagram shopping supports users from over 40 countries.

• Your account must have demonstrated trustworthiness, including an established account presence and follower count.

• Your business must primarily focus on the sale of physical products.

• You must have an Instagram business account.
If you don't quite meet these requirements, don't worry! Some of these eligibility requirements are things you can change right now or work towards.
If this isn't the case for your business, you can still use Instagram to build your brand power and direct users to other shopping channels. Meanwhile, we hold on to hope that you'll soon be eligible to set up shop on Instagram.
Check that you're set up for business
In order to set up Instagram shopping, you'll need to set your Instagram account to business mode. Luckily, this is an easy change!
All you need to do is navigate to your Profile and click the Menu icon at the top-right of your screen. Here, select Settings, and scroll down until you reach Account.
At the bottom of this list, you find the option to Switch account type. Click on this, and make the switch to business tools and features.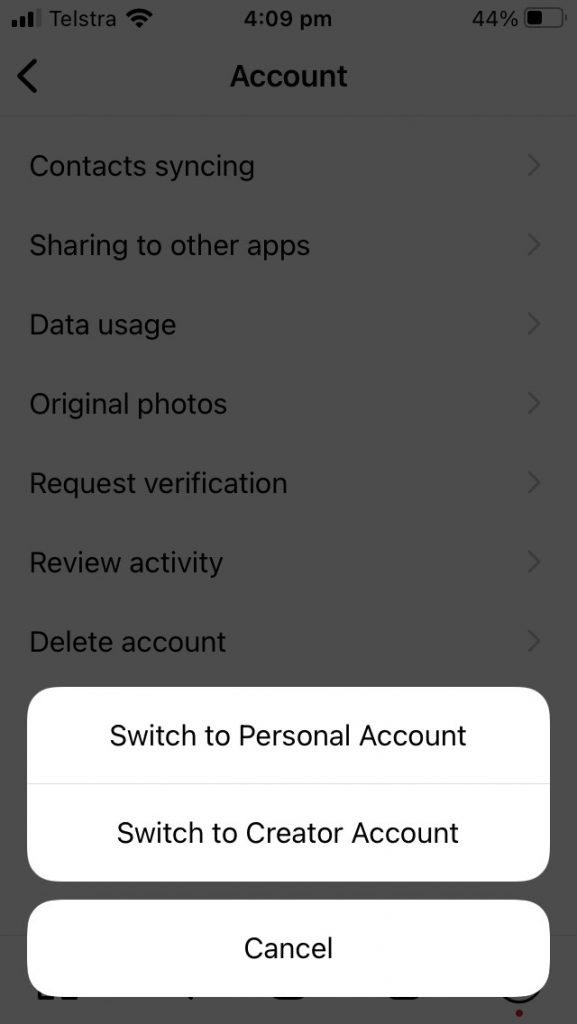 Connect your Facebook account
One of the many benefits of Instagram shopping is that it can be managed from the Facebook Business Suite! To get started with an Instagram store, you'll need to connect your Instagram and Facebook accounts.
To do this, just visit your Instagram profile, and select Edit profile. Under Public business information, select Page, and choose the relevant Facebook page to connect. If you don't have one yet, you can select the Create a new Facebook page option instead.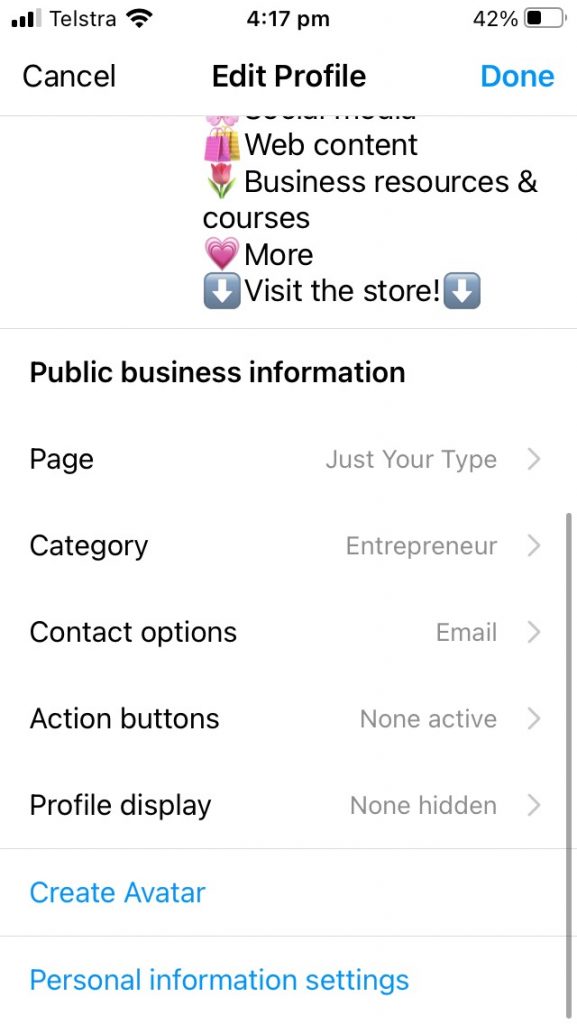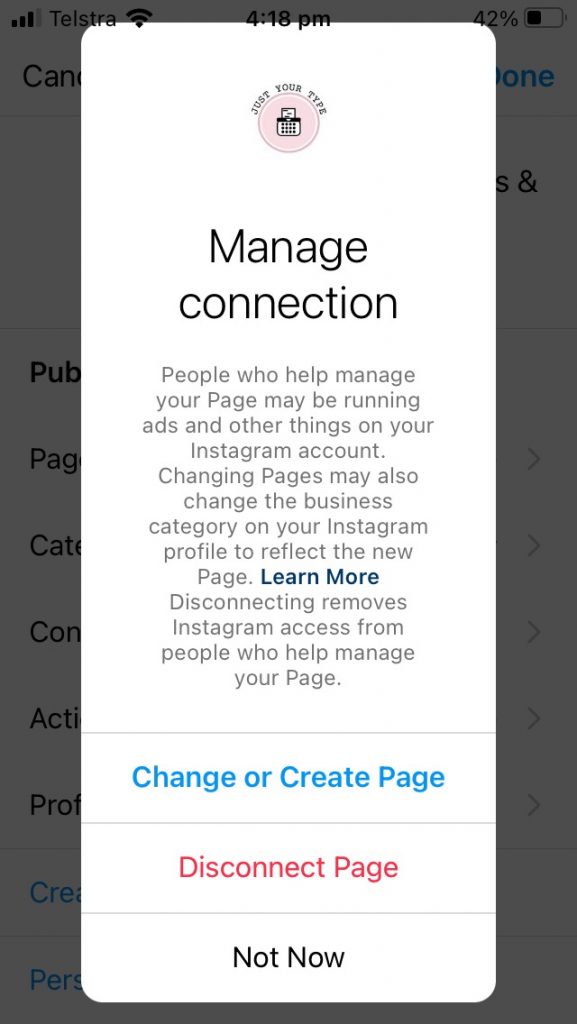 Upload your products to Instagram
When these details are finalized, it's time to start adding to your Instagram catalogue! This is where users will be able to find your latest products, along with headlines, descriptions, links, and prices.
There are two main ways to upload your products to Instagram.
One option is to use the Catalogue Manager, available in the Facebook Business Suite. Following the prompts of this tool, you'll be able to manually upload and manage your products across both Facebook and Instagram.
Your other option is to upload your products via an eCommerce platform partner. This is an automated integration available with some eCommerce website builders, such as Shopify or BigCommerce.
Submit your store for review
Once you've finished uploading your products to Instagram, you'll need the Instagram team to review your store before customers can start placing their orders.
Go to your profile, and tap on the Menu icon. Next, choose Settings, and select Sign up for shopping. Here, you'll be directed to follow the prompts required to submit your account for review.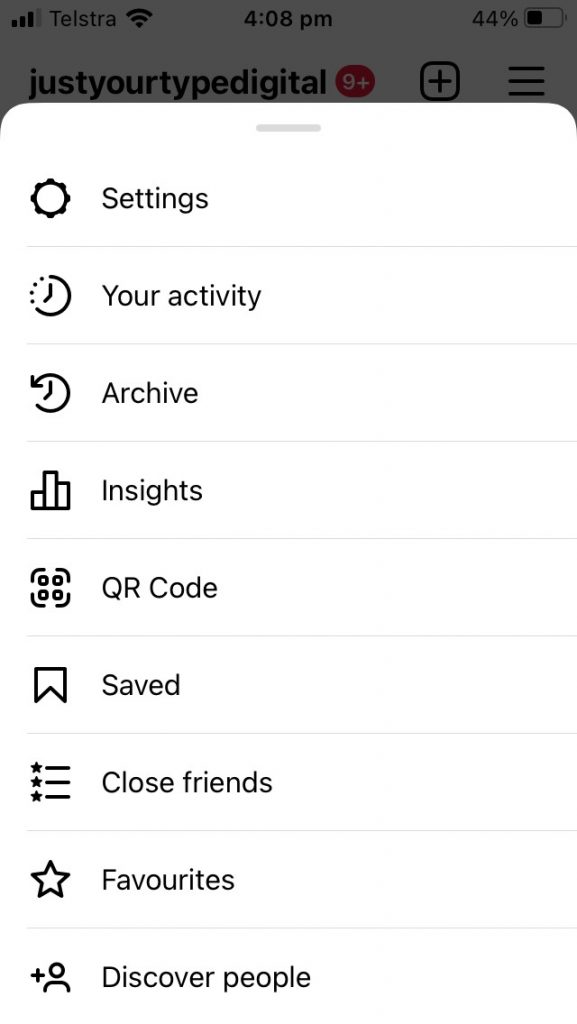 Typically, an account review should take no more than a few days, but this can vary depending on your business and when you submit for review. You can check on your review status by navigating back to the setup page.
In some cases, you may receive a request for more information throughout the review process. This will usually be provided via email or Instagram notification. Provide the requested information as soon as possible to keep your review request on track.
Go live with your store
When you pass the review stage, your store is almost ready for the world! Before sharing your products with your Instagram followers, you'll need to turn on the shopping feature.
To do this, navigate to your profile, tap the Menu icon, and go to Settings. Here, choose Business, followed by Shopping. Finally, select the Product catalogue you want to connect to, and click Done.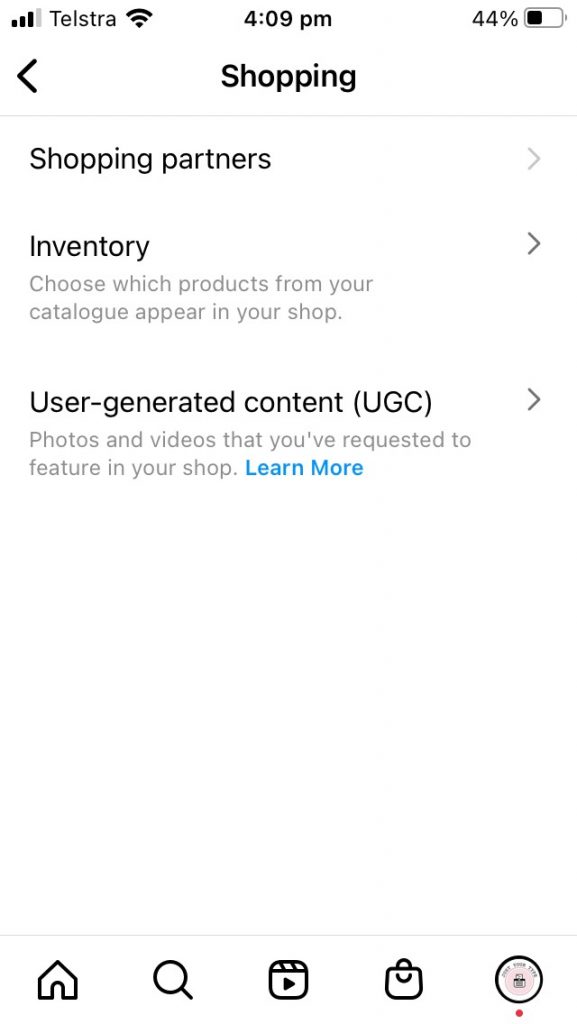 Start sharing your products on Instagram
Now that your Instagram store is up and running, it's time to start using it.
As soon as your Instagram shop has been approved and activated, you can begin tagging products in your images, reels, stories, and lives.
For grid posts and reels, you can use the Tag products feature, which shows up like the option to tag other accounts does. On stories, you can access a product-tagging sticker, letting users know where to find the things you sell.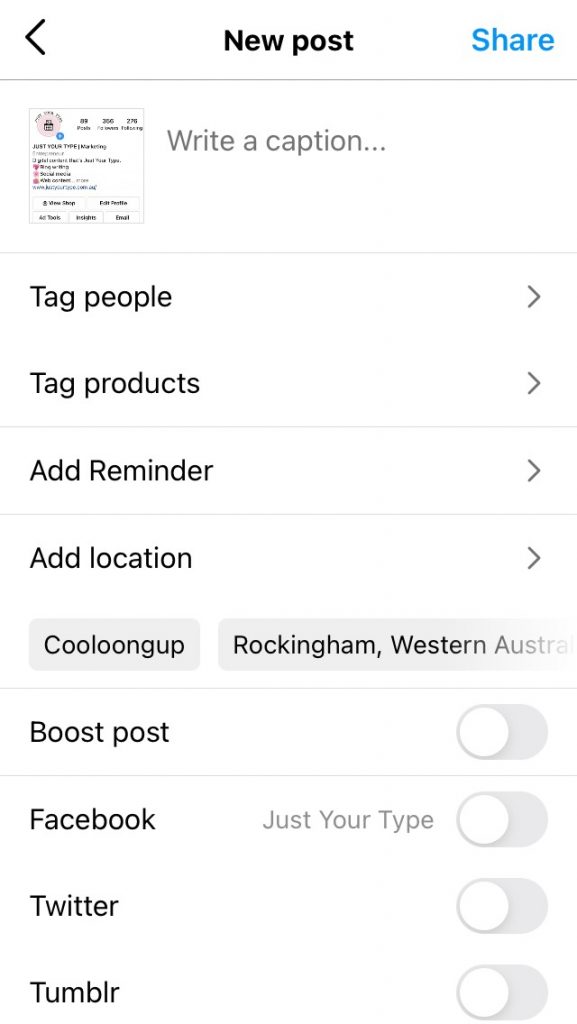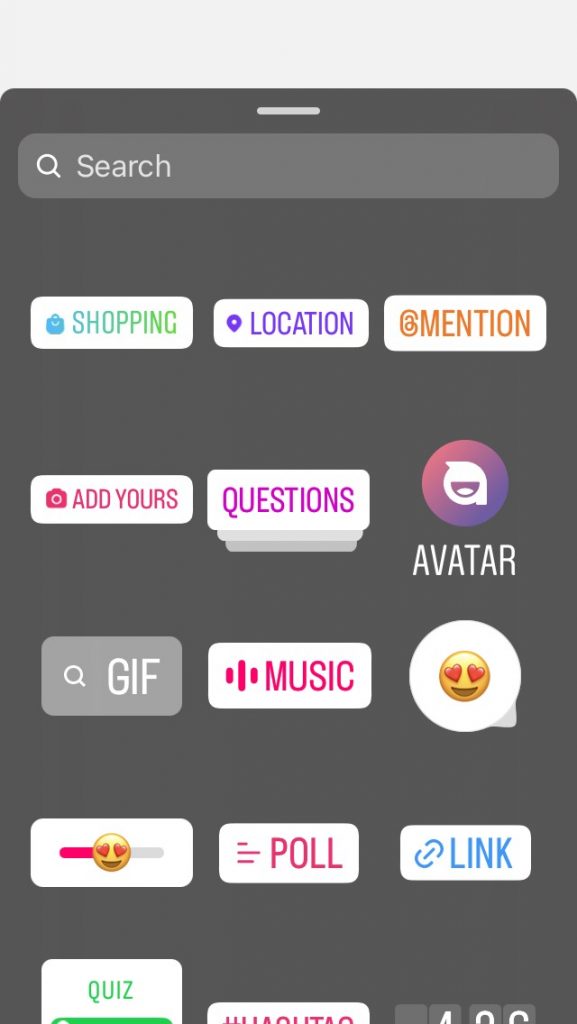 You can also start directing users to the shopping tab available on your Instagram profile.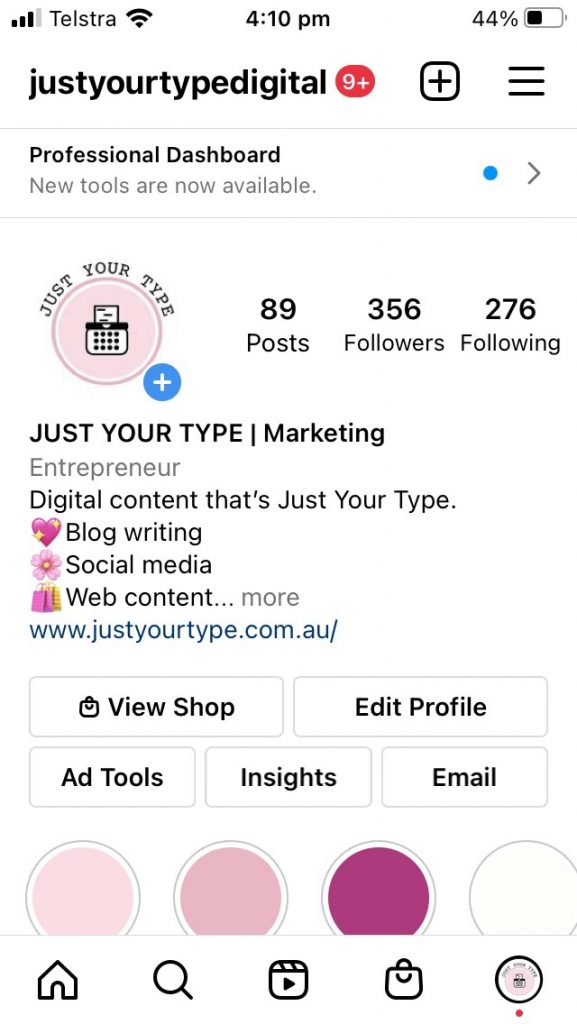 Plann to shop!
Here at Plann, we're strong believers that no social media sales strategy is complete without the help of the best planning, scheduling, and all-around social media conquering app.
Want to try using Plann to keep track of your shopping posts on Instagram? Sign up for a free 7-day trial today!