Are your sales dwindling? Want to increase your revenue by 20% with Instagram?
If you're an e-commerce business and you don't have Instagram Shoppable posts enabled you're missing out.
When a potential customer lands on your page, and there's no way for them to buy your stuff or browse your catalogue — you risk losing a sale.
And with 130 million Instagram users tapping on shoppable posts every month — that's a lot of money you're leaving on the table.
In today's post, we're breaking down:
• How to get approved for shopping on Instagram.
• The different ways to create a catalogue.
• Tactics for boosting sales with Instagram Shoppable Posts.
Let's dive in!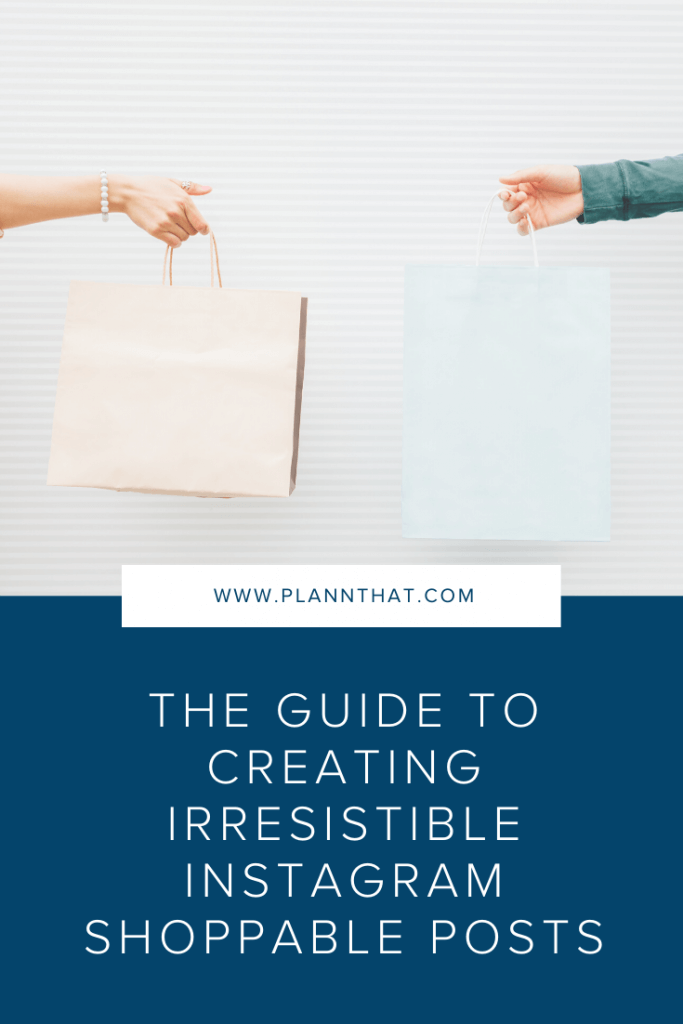 How to Set Up Instagram Shoppable Posts
There are a few requirements you'll need to meet to get approved for shopping on Instagram.
1. You can only use Instagram Shoppable Posts if you're located in one of these 46 countries where it is currently available.
2. You need to switch to an Instagram Business account.
3. You must download the latest version of the app.
4. Your business must sell goods that comply with Instagram's merchant agreement and commerce policies.
5. You need to connect your Instagram Business Page to a Facebook catalogue.
How to Connect Your Facebook Business Profile to the Facebook Catalog
Think of the Facebook Catalog as an inventory of all the products you want to sell.  There are a few ways you can create one for your Instagram account:
Create a Facebook Catalog with Facebook Business Manager
• Create a Facebook Business Manager account for your Facebook Page.
• Go to your business settings.
• Select "Data Sources" from the left-hand side column.
• Select "Catalogues" from the drop-down list.
• Click the "+Add" button and select "Create a New Catalog".
• Name your product catalogue and select the type of products relevant to your business.
• Add items to your catalogue.
Create a Shop on Facebook with Shopify or BigCommerce
A second way to connect your Instagram business profile to a Facebook catalogue is with Shopify or BigCommerce.
Create a Shop with Shopify
• Sign up for a Shopify store with a paid plan.
      • Create your website independently or with the help of a Shopify website developer.
• Install the Facebook sales channel onto your Shopify store. It will create a "Shop" tab on your Business Page for your products.
• Add the Instagram sales channel to your store. You'll go through a series of prompts to authorise Shopify's access to your Instagram account.
• Once the Instagram sales channel is installed, enable the feature by opening the Instagram app and navigating to "Shopping" under "Business Settings".
Create a Shop with BigCommerce
• Create a BigCommerce account.
• Open the "Channel Manager" and select "Get Started" next to the Facebook section.
• Confirm your currency, review the product requirements and select the "Get Started" button.
• Fill out all the details on the Configuration page. It will ask for your contact number, email address, and to select the Facebook Page for your shop.
• Once Facebook has approved your catalogue, go back to "Channel Manager" and select "Get Started" next to Instagram.
• Confirm that your shop meets the requirements and follow the prompts.
Connect Your Product Catalog to Instagram 
Once you've completed the above steps with one of the options above, your account will be reviewed by Instagram for approval. The process takes anywhere from a few hours to a few days.
You'll receive a notification when it's done letting you know that you have access to Instagram Shoppable posts and you're ready to start selling on Instagram.
Your final step is to connect your product catalogue to your Instagram account.
• Go to the "Shopping" section in your Instagram settings and tap on "Products".
• Select the product catalogue you want to connect to your business profile.
• Tap "Done" to complete the process.
How to Tag Products with Instagram Shoppable Posts
Once you have access to Shoppable Posts on Instagram, adding tags to your posts is easy!
Step 1: Upload a Photo
Select a picture from your camera roll or your Instagram calendar with Plann. After you've added filters and made minor adjustments to the photo, tap "Next".
Step 2: Tag Your Products
On the next screen, add your caption and you'll see a new option for tagging products.
Tap on it and type in the name of the product you want to tag. When it pops up, tap on it, and you can move the tag around on the picture.
When you're done, tap "Done" and share your post as usual!
Adding Tags to Old Posts
Want to update your older posts with the Shoppable tag?
All you need to do is tap "Edit" on the post, and you'll see the shop option. You can take up to five products on a single image or 20 for a carousel post.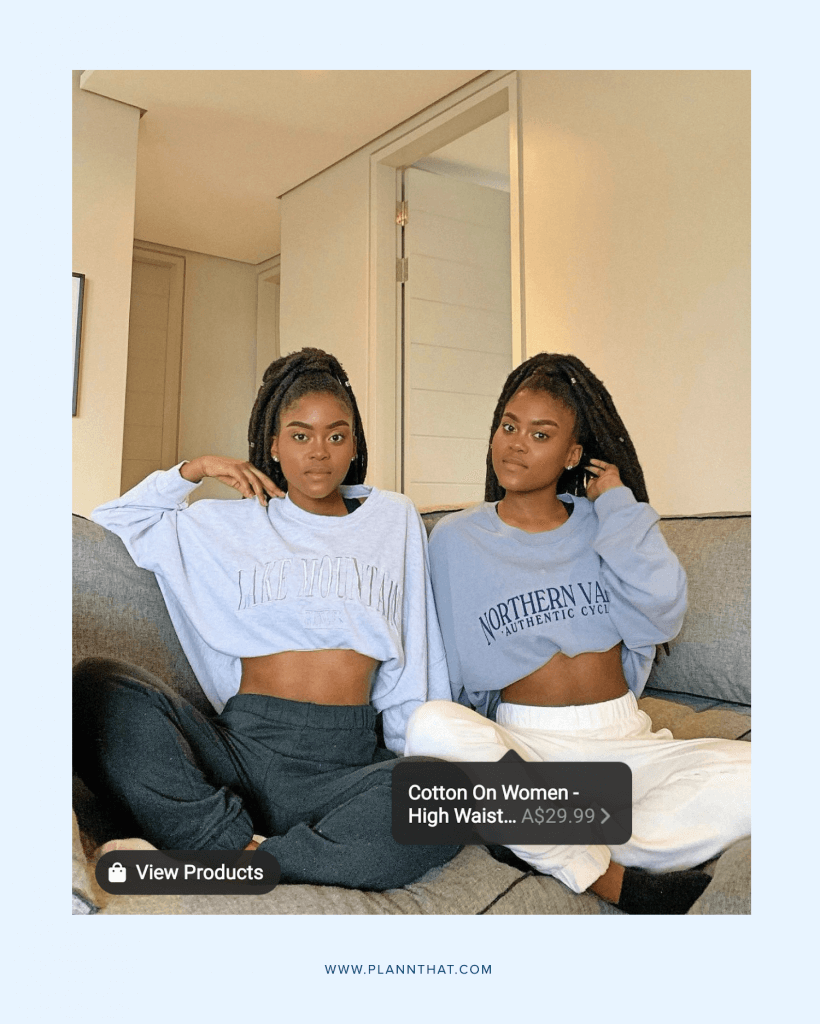 How to Boost Sales With Instagram Shoppable Posts
Take Advantage of User Generated Content
Instagram users don't want to see posts that look like lame Google Ads in their feeds. You want your shoppable posts to appear natural and fit in with your grid.
An easy way to do this is to include User Generated Content (UGC) in your strategy. Re-share a post from one of your customers using your product and casually include your shoppable tag.
It doesn't scream advertisement and Millennials trust UGC 50% more than other types of media, making it that much easier to sell to your audience with Instagram.
Read More: How to Repost a Story on Instagram (Even When You Aren't Tagged)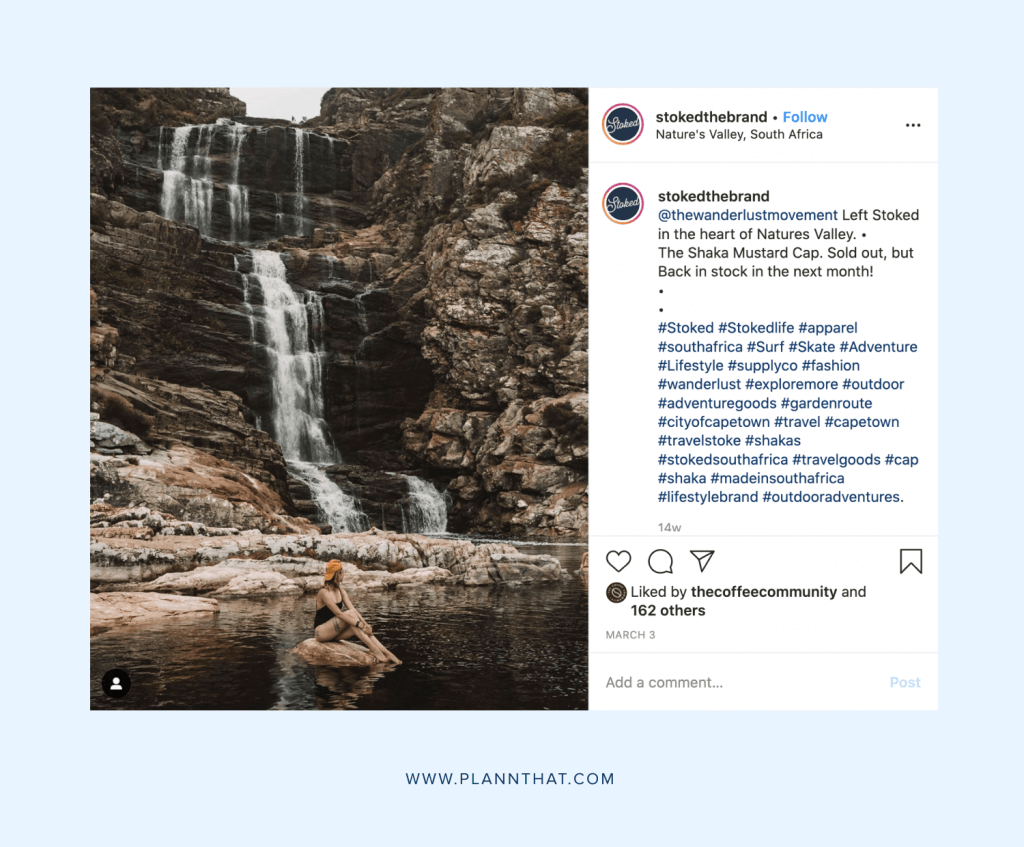 Don't Underestimate The Power of Influencer Posts
Another super-easy way to sell to your Instagram audience is with influencer collaborations and sponsorships.
Send a few of your products to influencers in your niche and ask them to create content with it.
It helps reduce the amount of content you need to make each month, and it drives brand awareness with a new audience.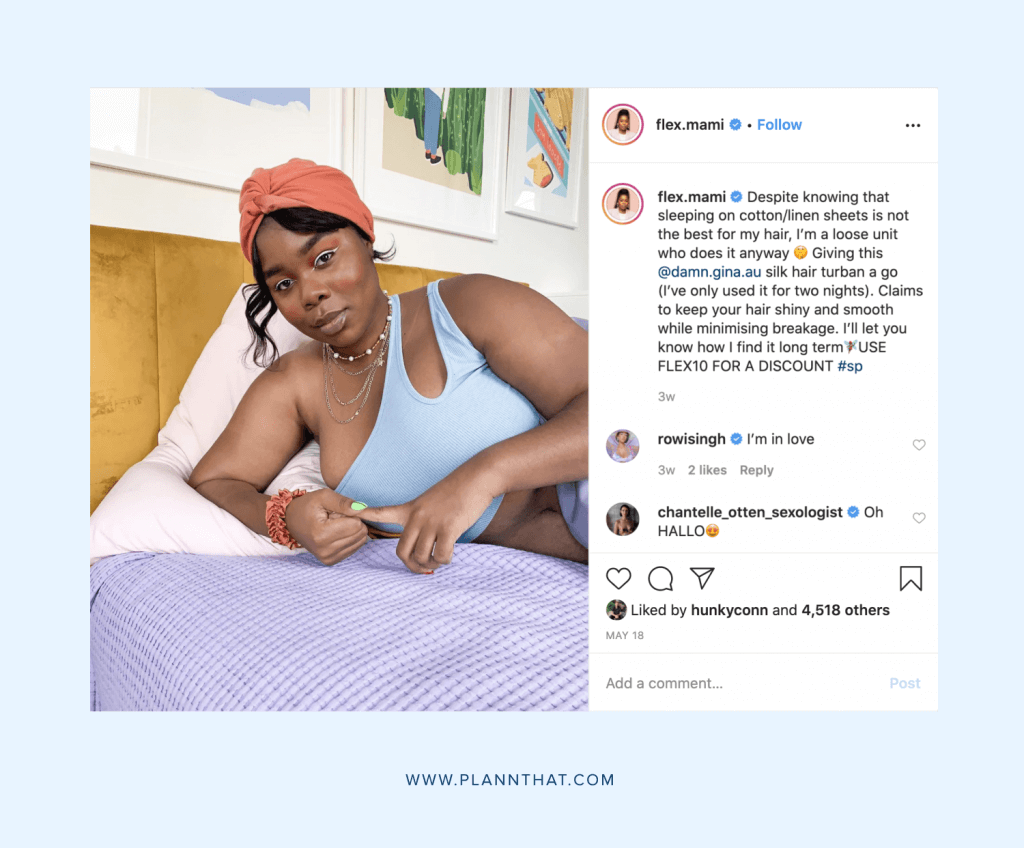 Activate the Shop Tab
You'll need nine shoppable posts to activate the "Shop" tab on your Instagram Business profile.
Once you have it, all your shoppable posts will go under the tab, making it easy for your audience to shop your entire catalogue.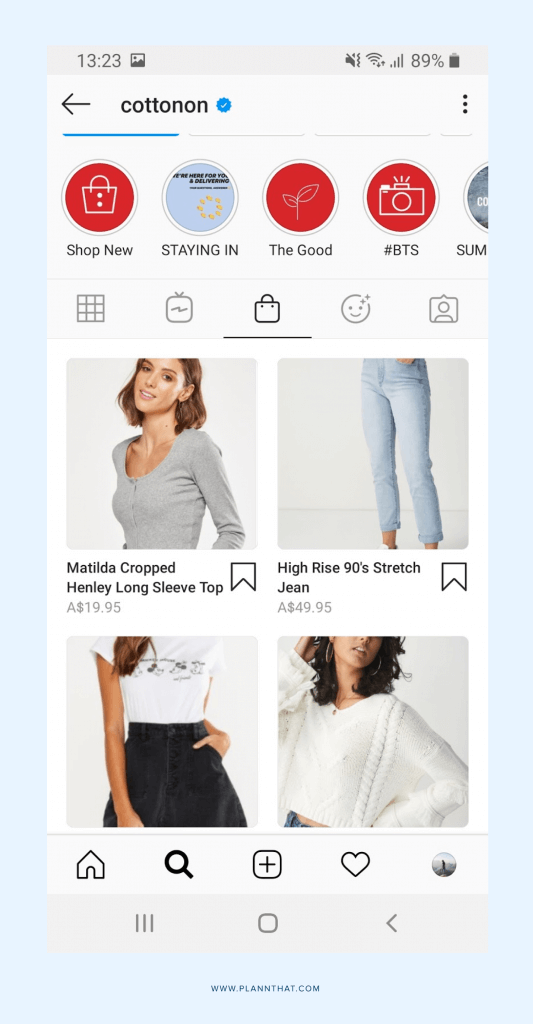 Promote Shoppable Posts on Instagram
Want to boost your sales? Create an ad campaign with one of your Shoppable Posts.
You can select an existing post in Ads Manager, set the objective for the campaign (brand awareness, post engagement, link clicks, etc.), and choose your target audience.
Need some tips for your Instagram Ad strategy? Read our top tips for amazing click-through rates!
Start Plann'ing Your Instagram Posts
Now that your business is set-up to sell on Instagram, it's time to start planning some posts!
Download Plann's Android or iOs app or use the desktop version and curate an Instagram feed that sells.