The days of bite-sized Instagram Reels might be behind us with this latest social media update from the team at Meta.
The inside scoop tells us that Instagram is currently testing longer-form Reels uploads of up to 10 minutes, marking a big departure from the platform's focus on punchy, short-form video.
But that's not all that's been happening in the world of social media marketing. TikTok has its sights set on in-stream shopping, Pinterest is helping users discover content tailored to their body type and Instagram Notes is getting a shiny new feature. There's plenty to cover, so let's dive in.
Instagram is trialling 3-minute and 10-minute Reels uploads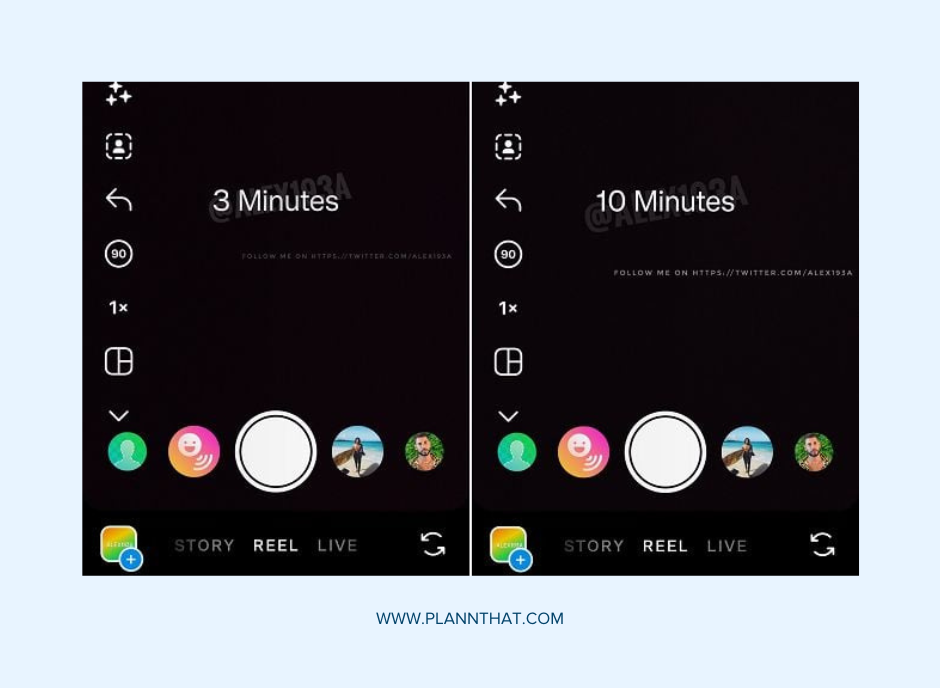 Can't quite fit your key messages into a standard 90-second Reels upload? Never fear: the team at Instagram are reportedly testing out longer upload limits.
According to app expert Alessandro Palazzi, Instagram is trialling both 3-minute and 10-minute Instagram Reels upload options. Interestingly, it appears that Instagram is once again following in the footsteps of TikTok, which is already allowing TikTokers to upload longer-form content on the app.
This news proves that the tide is shifting on social media, with the dominance of short-form content quite possibly behind us. And the move back to longer-form video content is happening fast: Instagram only archived the long-form video format IGTV back in early 2022.
So, when can you expect to see longer Reels uploads available on the app? The latest news from TechCrunch is that 10-minute uploads are still being trialled internally at Meta, with external testing yet to take place.
But now is the perfect time to start reconsidering your video content strategy on Instagram and looking at ways you can incorporate longer-form stories into your upcoming content plans.
TikTok is launching new in-stream shopping features for US users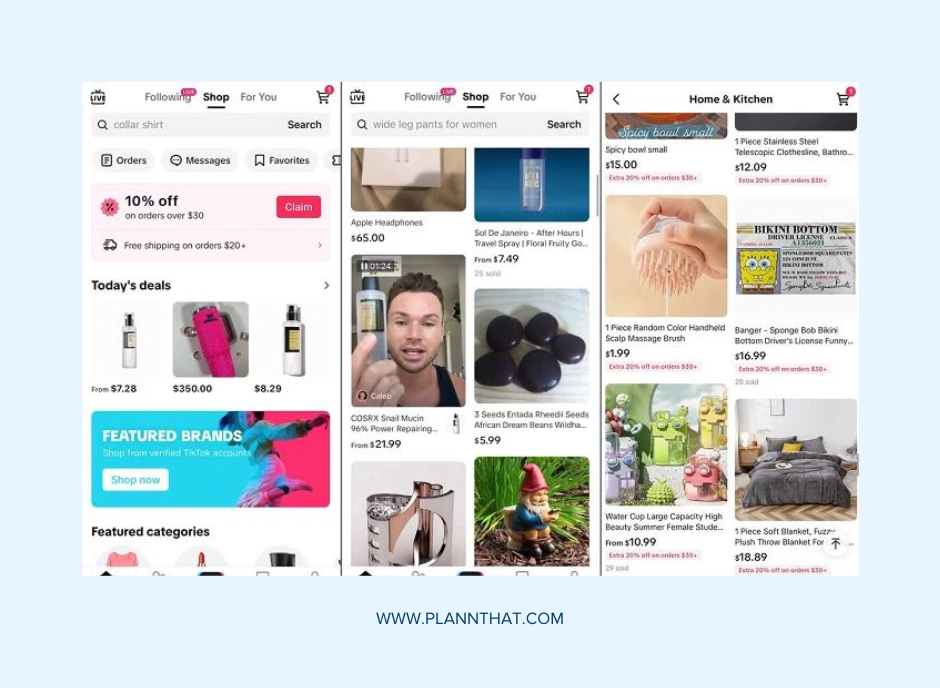 Have you spotted a new Shop tab in your TikTok app? If so, you're not alone. The team at TikTok are currently testing a stack of new in-stream shopping features for US-based users in an effort to make social commerce a key part of the app's functionality.
Users are reportedly seeing the Shop tab located between their "For You" and "Following" feeds in the TikTok app.
Here, users are served a long list of products and even a spotlight section called "Today's Deals".
In-app shopping on TikTok is already a key priority in Asian markets (including Singapore, Malaysia and Indonesia). This latest move proves that TikTok wants to see the same uptake and appetite for social commerce in Western markets, too.
But TikTok might challenges in getting this initiative off the ground, with many of the brands and retailers displayed on TikTok's shopping experience already banned from Amazon for faking customer reviews and delivering misleading advertisements.
Only time will tell if this latest push towards social shopping on TikTok will be a success or not.
Pinterest unveils new AI-driven body type matching tools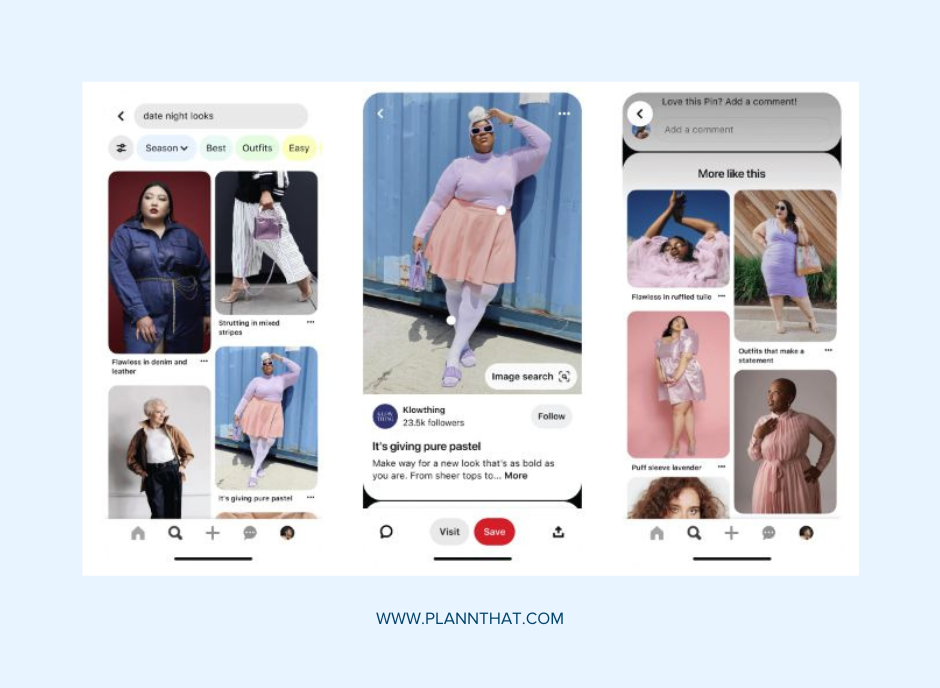 AI is at it again, this time in the world of Pinterest. In exciting news, Pinterest has launched an industry-first body type technology to boost body representation on the platform.
Harnessing the power of AI, this tech uses shape, size and form to identify various body types in over five billion images on the platform.
It comes off the back of Pinterest's innovative skin tone tech and aims to make the platform a more positive, inclusive place where users can see themselves represented online.
Essentially this tech will ensure search results for outfit inspiration and even wedding attire reflect a broad range of body types and skin tones. It's an exciting step forward for the platform and shows the importance of brands encouraging meaningful diversity in the models and creators they choose to work with in 2023 (and beyond).
Instagram tests out enabling Location Tags in Notes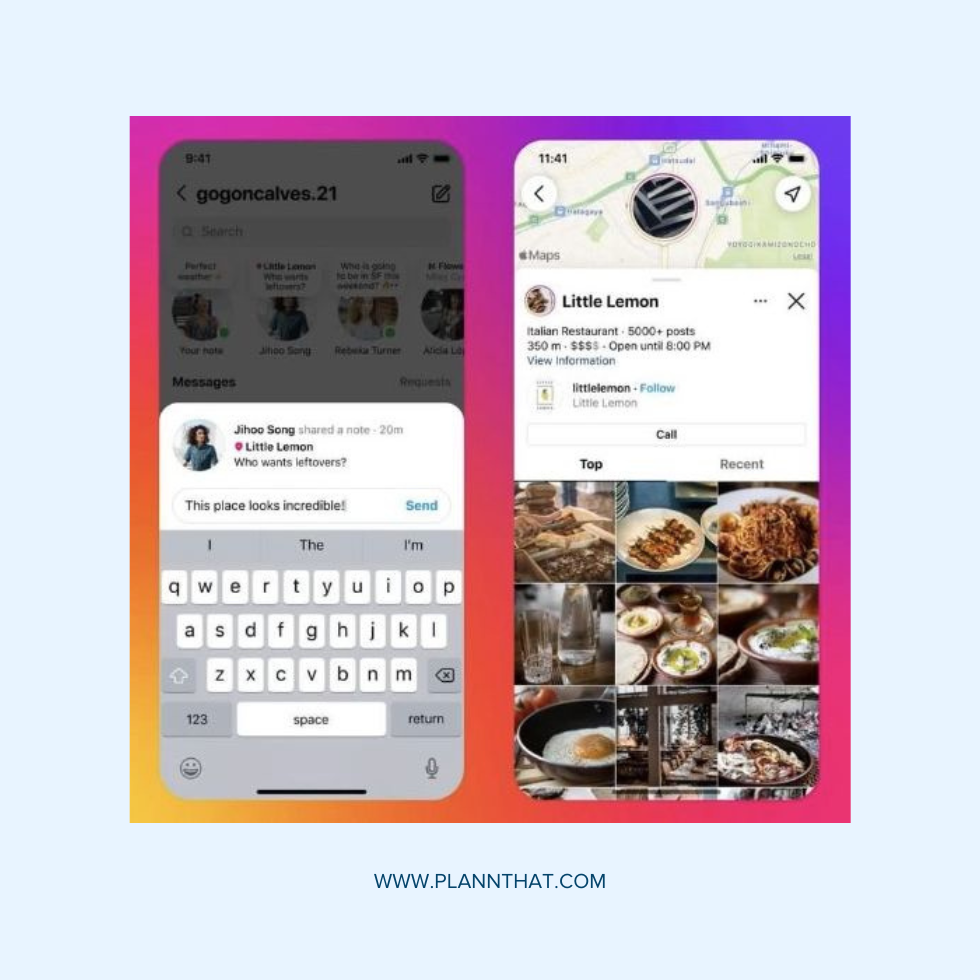 Last, but not least, is another new feature from the team at Instagram.
After launching in December 2022, Instagram Notes have been a new text-based way of communicating on the platform. Each note can be up to 60 characters and is displayed at the top of each user's DM inbox.
With DM engagement on the rise across social media, Instagram is investing in building out new functionality within Notes. Now, Adam Mosseri (Head of Instagram) has confirmed that it's testing a new element allowing users to add a location tag to their Notes.
This new feature means users can add a location marker to their notes, which will direct users to this exact Instagram location page when tapped.
While it might seem like a small change, this new feature reveals that Instagram is prioritizing 1:1 communication through DMs. As a brand or business, now is the time to be looking for ways to better serve your community and customers through DMs (such as setting up automated replies and FAQ messages).
Ready to supercharge your success on social media?
Looking for an all-in-one content creation suite that allows you to manage your social media channels effortlessly? From mapping out your strategy and designing your graphics to saving plug-and-play hashtag sets, you'll find everything you need inside Plann.
Go on, and redeem your 7-day free trial of Plann Plus. If you don't like it, keep using Plann for free!