It's time to say goodbye to content confusion and hello to a stronger-than-ever TikTok marketing strategy.
Whether you're new to TikTok or have been on the app for a while, there's always something new to learn. TikTok offers amazing growth potential for all kinds of creators. With the right skills and little Plann'ing on your side, you can skyrocket to TikTok success.
If you're feeling a little confused by TikTok marketing, these tips are for you. In just a few simple steps, you can revolutionize your strategy and take the next step in TikTok marketing. TikTok has the power to help you as you build your audience, grow your account, and reach all your star-studded business goals.
As always, you can count on the Plann team for the best social media advice. Here are our top 10 TikTok marketing tips for 2022.
1. Be consistent
You're probably tired of hearing it, but consistency really is the key to social media success. On TikTok, where popularity moves at lightning speed, posting regularly is especially important.
According to most TikTok experts, you should post on the app at least once a day to keep your content fresh and relevant. Some users post as often as five times per day! More recent videos tend to get the TikTok algorithm's attention, which means that regular posting could be your ticket to viral status.
For many aspiring TikTokkers, daily posting can feel overwhelming, but your videos don't have to be complicated. TikTok is a space for quick, simple, not-so-curated content. Stay on brand, but don't be afraid to share moments from your daily life. TikTok videos should be fun and authentic after all.
2. Track the trends
On TikTok, trends have the power to make or break your content strategy. Whenever you can, put your own unique spin on trending sounds, challenges, and hashtags.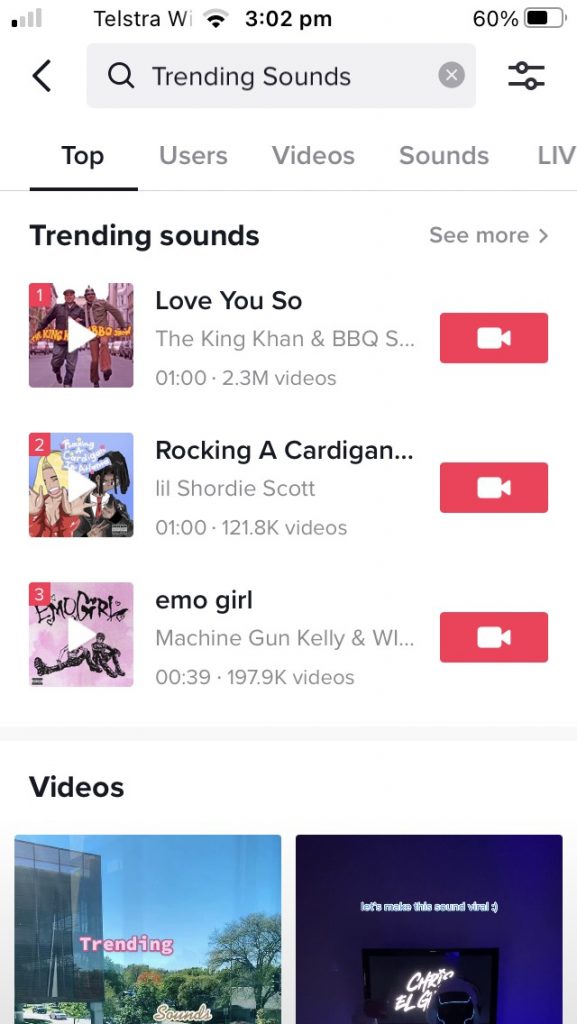 TikTok trends help you ensure that your content is relevant and in line with what's currently popular among TikTok users. In a way, it's like in-built market research! Trending content can also be a source of inspiration when you're running low on content ideas.
By far, trending sounds are the way to go when it comes to following trends. These can boost your street cred and your algorithm performance.
If you're not sure where to find the latest news in TikTok trends, Plann can help. Visit our online guide to trending TikTok sounds, updated every week.
3.
Be a trendsetter
We all want to be ahead of the game, don't we? TikTok is no exception! When you're not joining in on existing trends, there is great marketing power in setting a few trends of your own.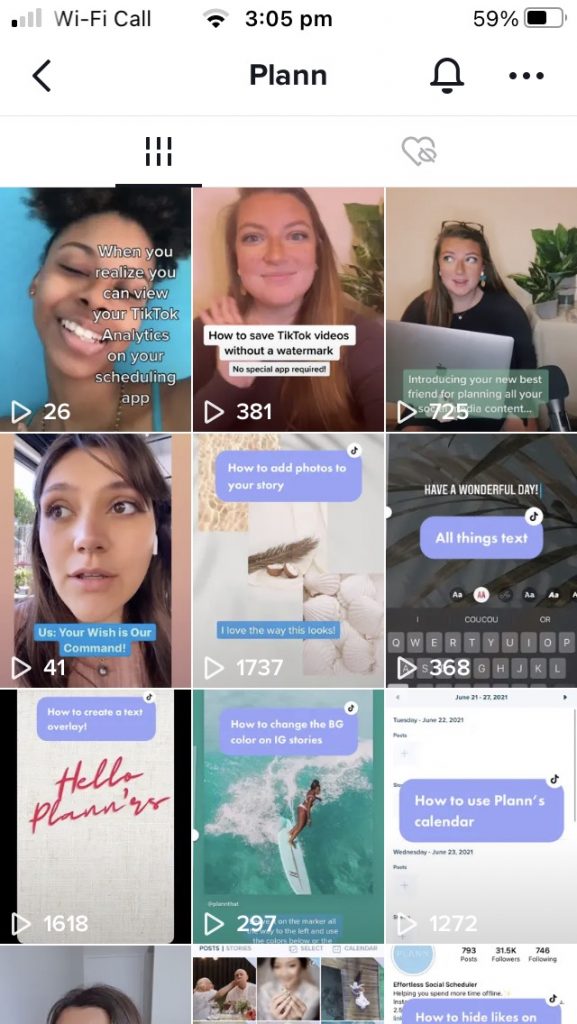 Well-planned and cleverly executed TikTok videos can take off quickly. Use this to your advantage! Create TikTok campaigns with fun interactive elements that encourage other users to join in on a challenge, hashtag, sound, or dance.
When you post content on TikTok, you might only be a few views away from becoming a viral superstar, generating plenty of interest in your account and your brand along the way. Talk about TikTok marketing success!
4. Stay confident
Never give up on your goals. This mantra applies to all kinds of social media marketing and is one of the most important tips to keep in mind. Great things happen to those who try.
Even seasoned TikTok stars sometimes find it difficult to keep up with busy posting schedules and come up with unique, creative TikTok content. Good TikTok marketing takes time, so it's important that you stick to your plan.
As you post TikTok content and build your TikTok strategy, remember to enjoy the process, and be open to learning along the way. The skills you develop now could help you create amazing videos later on!
5. Use TikTok's content features
TikTok has a range of in-built features to help you create your videos without ever having to leave the app. Make the most of them!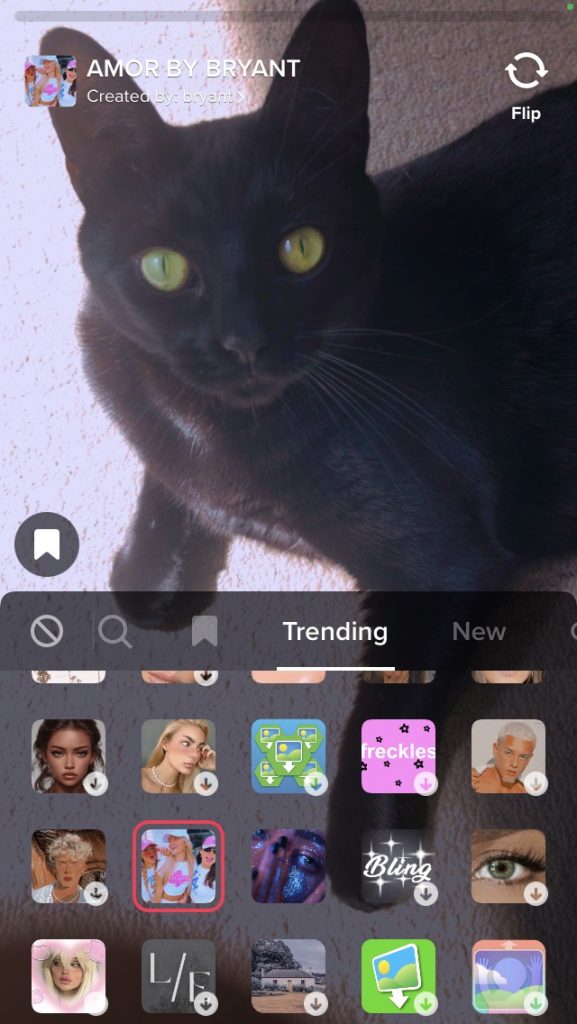 From filters to text, audio, GIFs, and more, there are plenty of great features you can add to your TikTok videos. As you build your TikTok marketing strategy, it's a good idea to use the app's features as much as you can. They can help you enhance your content quality and win favor with the TikTok algorithm.
Using TikTok's in-built editing and video creation tools is also an amazing timesaver. Outsourcing to another app? No need! You can create your videos in TikTok and even save drafts for later.
6. Say it with hashtags
Like many social media platforms, TikTok uses hashtags to help with content categorization and discovery. The right hashtags can help users find your videos!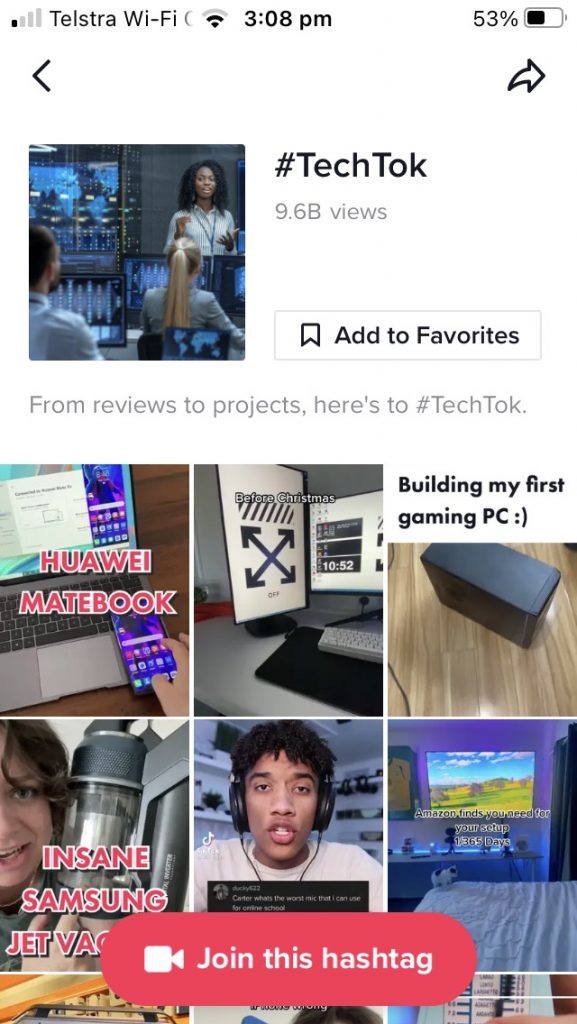 In most cases, it's best to keep your TikTok captions short and simple and to use between two and five hashtags. Whenever possible, try to keep your hashtags closely aligned with your brand and the content of your video.
Hashtags can also be a great tool if you're developing a TikTok campaign. Create an easy-to-remember branded hashtag for your videos, and encourage others to use it too. This could even be a way to inspire some user-generated content!
7. Stay to scroll
The best way to learn what works on TikTok is by using the app, just like your audience does. Instead of posting and ghosting, stay to scroll, and watch content shared by other users in your niche.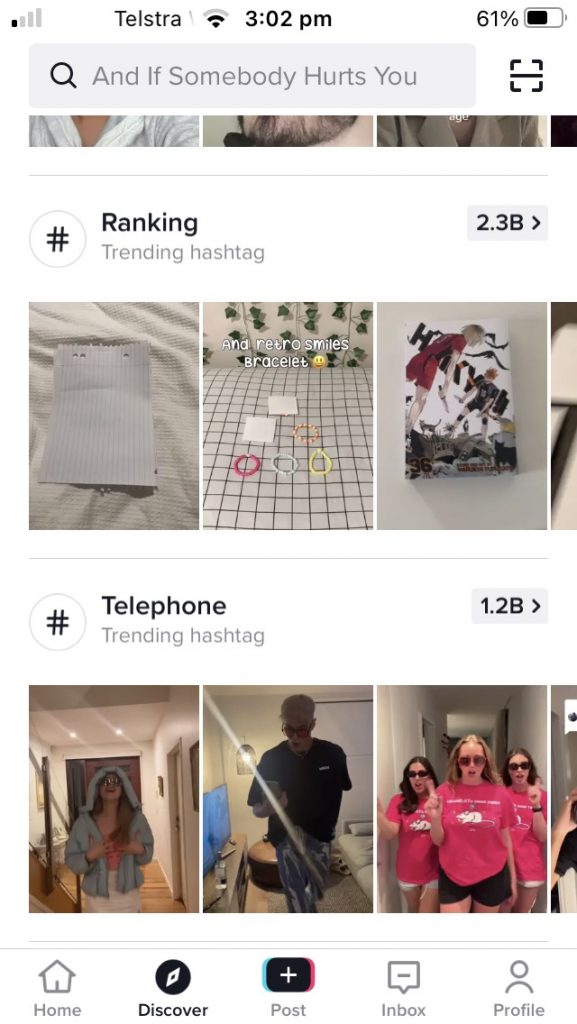 While it's never a good idea to directly copy someone else, your TikTok feed can be a great source of inspiration. You'll get a good sense of what works and what's popular on the app. The information you discover can be used to inform a TikTok marketing strategy update!
As you watch other TikTok videos, take note of content ideas you'd like to try on your own account. Save relevant audio clips, and start planning your own TikTok posts as you go.
8. Engage everyday
Engagement, engagement, engagement! We say it all the time because it's true on nearly every social media platform. Engagement is the key to building your audience.
By engaging with other TikTok users, you can start to create an online community, driving more people to your account and TikTok content. Meaningful engagement helps you connect with your audience and build meaningful relationships.
Engaging on TikTok doesn't have to be a struggle. As you scroll through other users' videos, leave a positive comment mentioning something you liked. Keen to keep the conversation going? Ask a question that requires an answer!
9. Listen to your audience
On all social media platforms, TikTok included, your audience should be the center of the content you create and the marketing strategies you choose.
Use your TikTok videos and captions to communicate directly with your audience. Ask market research questions. Find out what your followers enjoy and what they want to see more of on your account.
Your audience can be a great source of content inspiration, providing you with new ideas and highly relevant data. Make the most of follower input by including it in your marketing plan.
10. Follow the stats
Finally, TikTok analytics don't lie. Keep a close eye on stats and insights to see what's working in your TikTok marketing and how you could improve your strategy.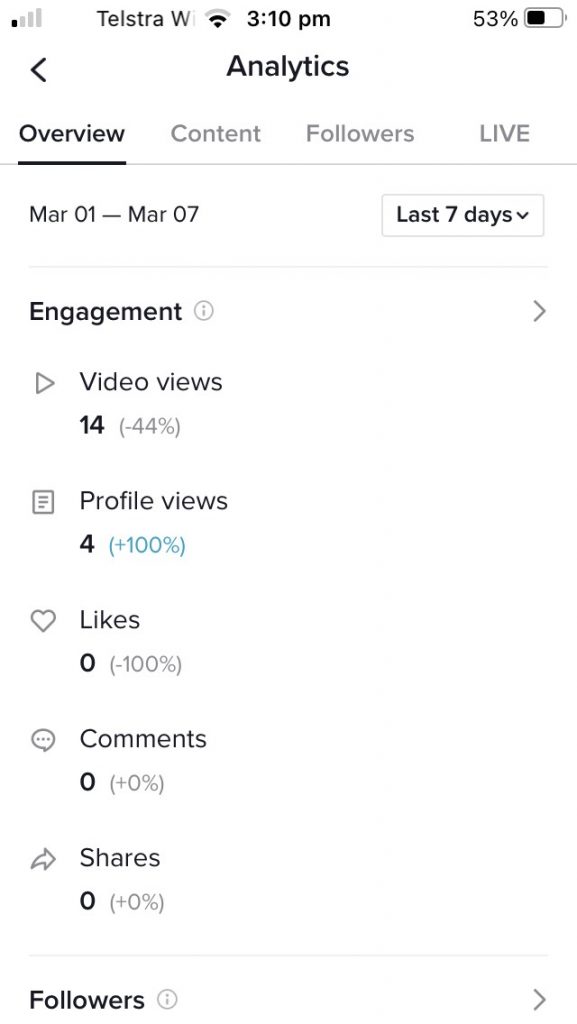 TikTok analytics allow you to view information related to views, shares, engagement, follows, and much more. You can track how users interact with your TikTok videos and what kinds of videos tend to be most popular.
Next time you sit down to plan your TikTok content calendar, you can use the knowledge you gain to work smarter and create in-demand TikTok videos.
Plann'ing for TikTok success
Remember the importance of Plann'ing ahead? You can put our tips to work and kickstart your TikTok strategy by creating and scheduling content in the Plann app!
Go on, sign up today to access a free 7-day trial of Plann.