Instagram's star is rising, and it's no surprise. As a social media platform, it's hard to compete with its value as a brand promotion platform for companies and businesses of almost all types and sizes.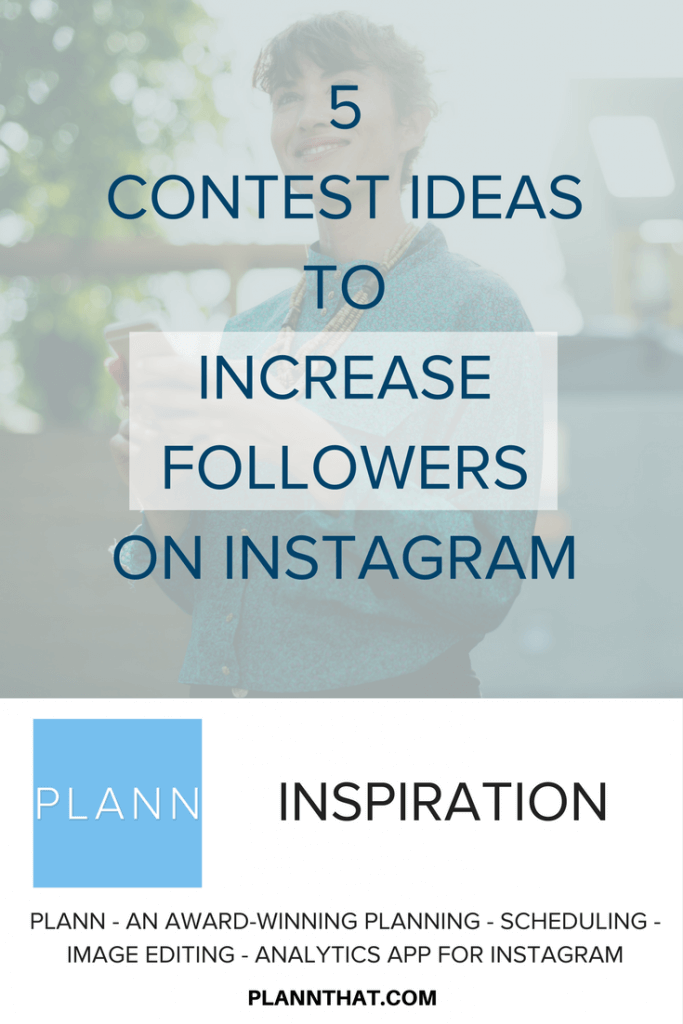 Instagram Stories has added a new and exciting short video element to the format, and the hashtag and @-tagging capabilities remain a robust way to connect users and potential users to brands. While simply posting regularly (though always creatively) to Instagram will certainly keep you in front of the public eye, your follower list may plateau or even decline if you don't employ clever tactics to keep it growing.
One way to gain Instagram followers that's virtually foolproof? Contests!
Instagram Contests: The Selfie
The first — and classic — Instagram contest idea? Selfie photos, naturally.
Instagram practically invented the concept of the selfie, and it's still the medium's classic shot. By this point we're all so familiar with that pose of a user holding his or her phone somewhat awkwardly at arm's length.
Turkish Airline masterfully executed a contest of this nature with their #SelfieShootout campaign. They hired Kobe Bryant and Lionel Messi for a YouTube video advertising the campaign. The video says it all:
The winners were awarded with flight tickets. The video alone put the company in front of 130 million new sets of eyes.
What works?
You can use a customized hashtag to easily organize entries
Easy to enter and easy to inform winner using @-tagging
Photos feature happy customers plus product = brand forward
The challenge?
Since entrants already have your product, you may have to come up with a more enticing prize! You'll want to make it relevant to your brand, however. This is a common mistake companies make: they give away prizes that have nothing to do with their brand, thinking they'll get more entries that way.
For consumables, giving away larger quantities makes sense… but if it's a durable good, this may not be a workable contest for you.
Instagram Contests: The Foodie
Another almost instantaneous Instagram classic from the earliest days? The artful shot of a chef-prepared meal, taken by the ardent foodie. The clever restaurateur will take advantage of this with well-placed table placards and menu mentions with their restaurant-specific hashtag, winner to be chosen weekly, with potential prize being a gift certificate or t-shirt.
Why it works:
Entices repeat, frequent patronage by offering ongoing prizes
Creates marketing opportunity through UGC of photos of their food, people and restaurant interior
Creates online community of the restaurant's patrons/fans through contest-specific hashtag
Encourage quick CTA by including dates on placards placed on tables and in menus
The challenge:
Managing that CTA. Restaurants are busy places, and handling a weekly contest, the entrants, and its winners — as well as dealing with changing the dates on marketing materials — could get unwieldy.
Voting Contest
This one's not quite as much of a contest as the others, but still encourages Instagram follower engagement. You post several pictures and ask your audience to vote for their favorite. You can ask them to vote by liking, commenting, or making a post with a special hashtag.
Why it's good:
Makes your feed more dynamic and interactive, encouraging that all-important engagement
Charitable Contest
This has to do with the contest prize, and not the structure. Here you appeal to your fans' higher principles by making the prize be a donation to charity, or a charitable act made on behalf of the brand, or something else.
You could promise to increase donation based on number of likes, comments, reposts, etc.
You could post pictures of things you're donating, and offer more based on engagement.
Don't underestimate the power and reach of this sort of contest. Think of the ALS Ice Bucket Challenge, which ended up generating $115 million to Compassionate Care ALS, an organization that does great work in providing care to victims of ALS and their families.
Even high-profile celebrities participated. That's a stunning outcome from what was essentially a social media "dare!"
Check out our guide to sponsored Instagram posts if you're looking for promotion without inventing the most viral campaign of the year.
Why it's great:
Appeals to people's highest instincts
Links your brand to important human values of charity and human kindness
Actually does benefit people and causes!
The challenge:
Exercise care to not engender a cynical response from followers through lack of authenticity.
Maintain transparency of donations so that all funds can be traced directly to the charity.
The Instagram Contest: Tag Your Friend To Nominate
An altruistic way to go with the Instagram contest idea is the @-tag nomination concept. Perfect for holiday gift baskets, spa packages, trips, gym memberships, mother's- or father's-day "pampering" ideas, new mom gifts, manicure/pedicures, hair salons, the list goes on and on.
The idea is simple: you suggest to your followers that they @-tag a deserving friend, colleague or family member for the prize.
Why it's awesome:
Naturally improves your profile's organic reach:
When people are tagged, they receive a notification
People will likely check out your profile and may then also follow
They may also tag others, creating a viral feedback loop
People feel good about entering; it's a small endorphin hit at no cost.
Next, learn how to use DMs as your secret marketing weapon
These are just a handful of fun ideas for getting folks engaged with your Instagram feed through some simple Instagram contests and giveaway ideas. Thus, followers can be more inclined to interact with you in a way that works best for your brand.
Whether you're a brick-and-mortar store, a service provider, a durable- or a consumable good, there's an Instagram contest that will work for you.
Hope these best practices will prove helpful for you. It's easy to give your Instagram following a boost on a regular basis by employing these techniques. Best of all, they can be translated (with some adaptations) onto other social media platforms as well.
Ready to kick up your Instagram posting game?
Subscribe to our newsletter to stay up on the most effective Instagram trends of the now.
Download Plann for iOS and Android and take your Instagram game to the next level!