Seen a snapshot of the new rules for Sponsored Instagram Posts?
Us too. We had already seen the #ad and #sponsored hashtags included inside a few posts, and then then last time we signed into Instagram we saw they're extending their tools for influencer marketing, including being able to share the stats of a campaign that you can't get anywhere.
The rise of Influencer Marketing in 2017 has been just as swift as those leaving snapchat, (quick!).
As the landscape of marketing grows, evolves and changes, so does Social Media Law to ensure consumers aren't tricked or suckered into buying things they wouldn't normally.
What Are the Rules for Sponsored Instagram Posts?
We asked Anna Blanch Rabe, a lawyer with years of experience in multiple countries just how you could stay safe if you're posting sponsored Instagram posts and content.
She kindly shared her wealth of knowledge so that we can all keep ourselves safe online!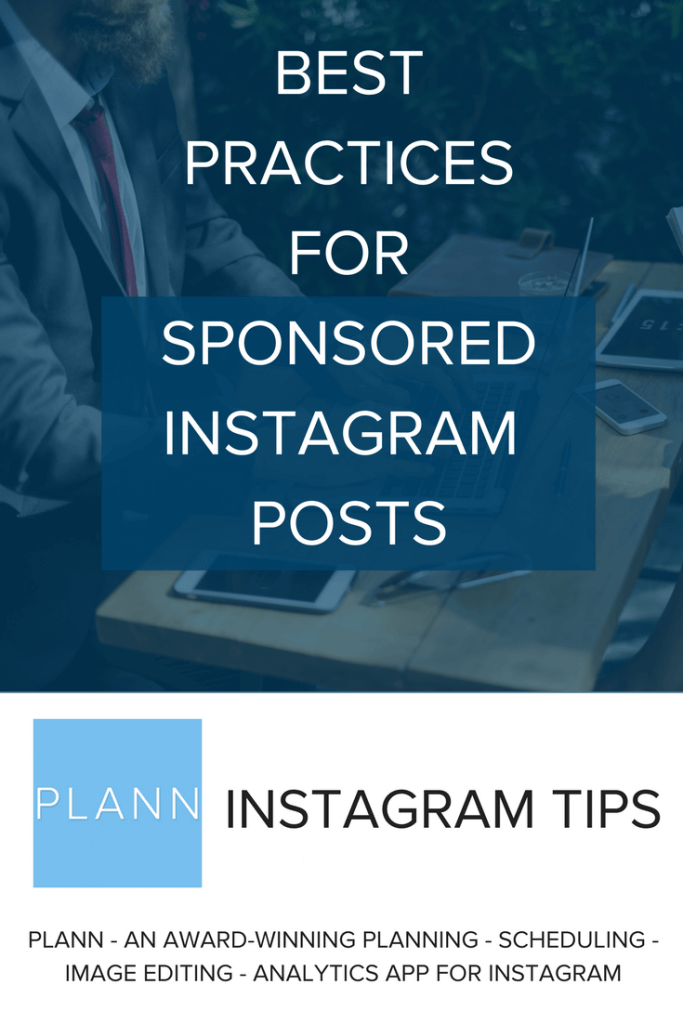 Anna, tell us all about it!
Practicalities and Legalities on Sponsored Instagram Posts
There are many good guides on seeking out sponsors, identifying your market and developing relationships with brands. However, there's not as much helpful (and accurate!) information about making sure you're adequately protected.
Think of me as your fairy godmother when I say: an ounce of prevention is better than a pound of cure!
Basically, get it right now and you have less to worry about later!
Preventing Legal Issues as you Navigate Sponsored Instagram Posts
First, let's be clear that there are a variety of ways to execute a sponsored Instagram posts. Different legal issues can emerge depending on the model of sponsorship or the way a sponsored relationship is executed.
Sponsored Instagram posts can technically be any of these:
a brand provided image
your own image
an advertisement
or special content
A sponsored post can be created by you or provided by the brand, a contest, or a post with a reference to a link in your profile.
Instagram post sponsorships may be financial or contra. A common model involves payment along with a sample of the product.
It also can usually includes the brand giving another sample for the influencer to give away to their readers too.
Like Facebook, Instagram has recently released a new branding tool which requires even more clearly identifying a relationship with a sponsor.
Useful advice: while a single Instagram post may only have one sponsor, consider developing relationships with multiple sponsors across your blog or website.
By having clear disclosures of sponsorship, you can decrease the risks of accusations of "cash for comment" that may undermine your reputation.
Research to do before choosing Brand Sponsors:
Decide on brand policies and how you will disclose a sponsorship relationship (that includes contra gifting, or free product) in your Instagram posts.
Decide whether the company who will be providing the sponsorship has a brand and reputation that you want to be associated with.
Have Instagram analytics tools set up and agree with the sponsor/client on which tool will be used to measure Return-on-Investment (ROI). It is recommended to choose one that you're both familiar with as the tools can differ wildly until Instagram's own analytics make this clearer.
Have a lawyer familiar with online sponsorships and influencer marketing review any formal sponsorship agreement provided by a sponsor.

What Else Do You Need to Know About Accepting Sponsored Instagram Posts?
Yes! One more thing – you need to know about Disclosures!
There are two primary purposes for including a disclosure on a sponsored Instagram post.
Promotion of transparency and building trust with your clients.
This includes preserving your reputation.
They are the Law in some jurisdictions – including the USA and Singapore. They are also often required by the brand and by the social media networks you are using to promote your content – including Instagram.
By failing to adhere to the relevant laws, you or the brand may be investigated and fined.
MUST READ: HOW LIZZIE DARDEN CREATED A PROFITABLE INSTAGRAM BUSINESS IN LESS THAT 12 MONTHS.
Disclosures
A disclosure is a statement of some kind that clearly communicates that a piece of content, whatever the platform, is sponsored. Or a piece of content is published in exchange for compensation. A review post, whether you have received the product for a reduced cost or for free, must also be considered to be sponsored in this context.
Over the last few years, the US Federal Trade Commission has published increasingly specific guidelines for bloggers and social media influencers to follow, in order to avoid investigation and substantial fines.
Remember: These rules only apply where you have received some form of compensation. If you are simply referring a site or product that you like unbidden, no disclosure or placement is required.
What Are The Legal Risks Of Not Disclosing?
If you are outside the US, you might believe that the Federal Trade Commission (FTC) guidelines don't apply to you.
But recent events have shown that by not being clear with your disclosures even you aren't strictly legally required to, you may still find yourself risking your reputation.
For example, the furore that followed the collapse on the Fyre Festival in May 2017 was largely laid at the feet of celebrity and Instagram influencers who promoted the festival (later discovered to be paid endorsements) without disclosing the business relationship.
For those based outside of the US, you should note that whether you are also subject to consumer protection authorities (like the Federal Trade Commission) of our countries depends on where your "followers" are located.
For example, the Office of Fair Trading (OFT) in the UK has warned that failing to disclose sponsorship promotional content on platforms including Instagram, constitutes deceptive practice under fair trading laws. The Singapore Code of Advertising Practice (SCAP) has very similar guidelines to those of the FTC.
For those in Australia: The Trade Practices Act 1974 is the relevant legislation. Yet there are increasing moves to implement similarly advertising standards for online activity as the FTC in the form of regulations. You should be aware that changes are likely coming. The Fair Trading Amendment Act 2013 (New Zealand) aligned the law in New Zealand with that of Australia and so changes are likely to be forthcoming there too.
Guidelines For Sponsored Instagram Posts
Generally speaking you will be less likely to raise the ire of any regulatory authority if you:
Make your Disclosures of commercial relationships and disclaimers prominent and easy to understand. Hashtags like #affiliate have been held not to be enough. #ad or #sponsored are better or use precursors at the beginning of the Instagram post like Affiliate or Sponsored Post. #spon is considered acceptable by UK OTF but not by the US FTC.
Include hashtag or disclosure up front, at the beginning of the post. Don't just link to a disclosure policy. Also, be mindful of anything that is potentially misleading or confusing. For example, if you only put it #ad at the end, it will likely be considered misleading. Be careful with including #brandambassador without also including #ad or #sponsored because this is not explicit enough about the fact that you were compensated either in kind or monetarily for the posts.
Clearly indicate paid reviews, testimonials and endorsements.
Avoid provide reviews that are disguised as being from impartial source when you have received some form of compensation (including product)
Avoid use services and methods that fraudulently boost user engagement.
Next Steps:
Develop a procedure (a checklist can work well for this) for your sponsored Instagram posts that include disclosure language or hashtags to make sure that they is not forgotten. It is always better, ethically, to disclose relationships with brands. You may want to speak to your attorney about any sponsorship agreements and disclosure policies.

[clickToTweet tweet="Did you know…?" quote="Disclosures are not negotiable on sponsored posts."]
We haven't found a jurisdiction yet that doesn't look unkindly on misleading or deceptive conduct. However, there is increasingly a connection being made between influencers who are being paid by sponsors to produce and publish content who are not disclosing that financial relationship and regulatory authorities considering that failure to constitute misleading or deceptive conduct.

Are you creating Sponsored Instagram Posts?

Use Plann to organise hashtags, disclaimers or even send a screenshot to your sponsor for approval now.