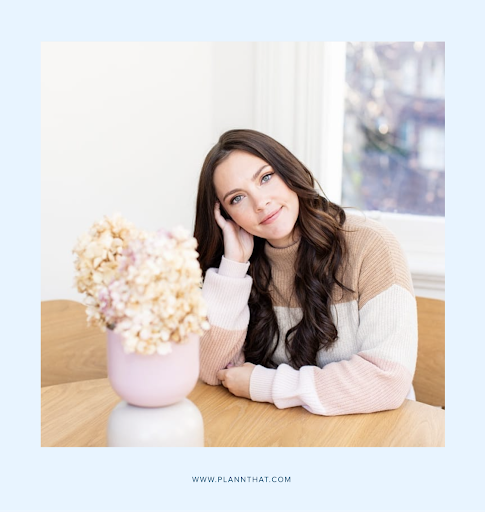 Progress over perfection: That's Emma Norris' motto when it comes to creating a strong and sustainable brand online. It also happens to be the name of her first book, which came out last year after she was discovered through Instagram by an international publishing company.
Starting her career in the magazine publishing world (where she wrote for publications like Cosmopolitan and Marie Claire) Emma noticed a gap in the market for realistic and relatable content for millennial women. So, in 2018, she decided to start her own, and A Girl In Progress was born.
Since then, it's been a process of trial and error to find A Girl In Progress' space in the online world. Starting out as a generalist lifestyle blog covering a wide range of different topics, it's now firmly cemented its online presence as a leading self-development brand — complete with coaching, courses, products and a podcast.
But, there's one thing that has remained consistent throughout all the pivots and iterations, it's Instagram. Thanks to Plann, Emma has barely missed a day posting on Instagram in three years — which has allowed her to build a strong community of over 12,000 women.
Here, we chat to the writer, author and imperfect action coach about how Instagram — and Plann — has helped her turn a blog into a brand and book deal and spread her message of #progressoverperfection.
The Account Purpose:
"I started my account in late 2017, in the lead-up to launching A Girl In Progress — which at the time, was a lifestyle blog! I wanted to have an audience to launch to, and had 1000 by the time the blog went live in 2018. I also immediately put a link to join my mailing list the second started my account, because I wanted to build my email list from the get-go! This allowed me to get the word out to an already-warm audience"
The Strategy: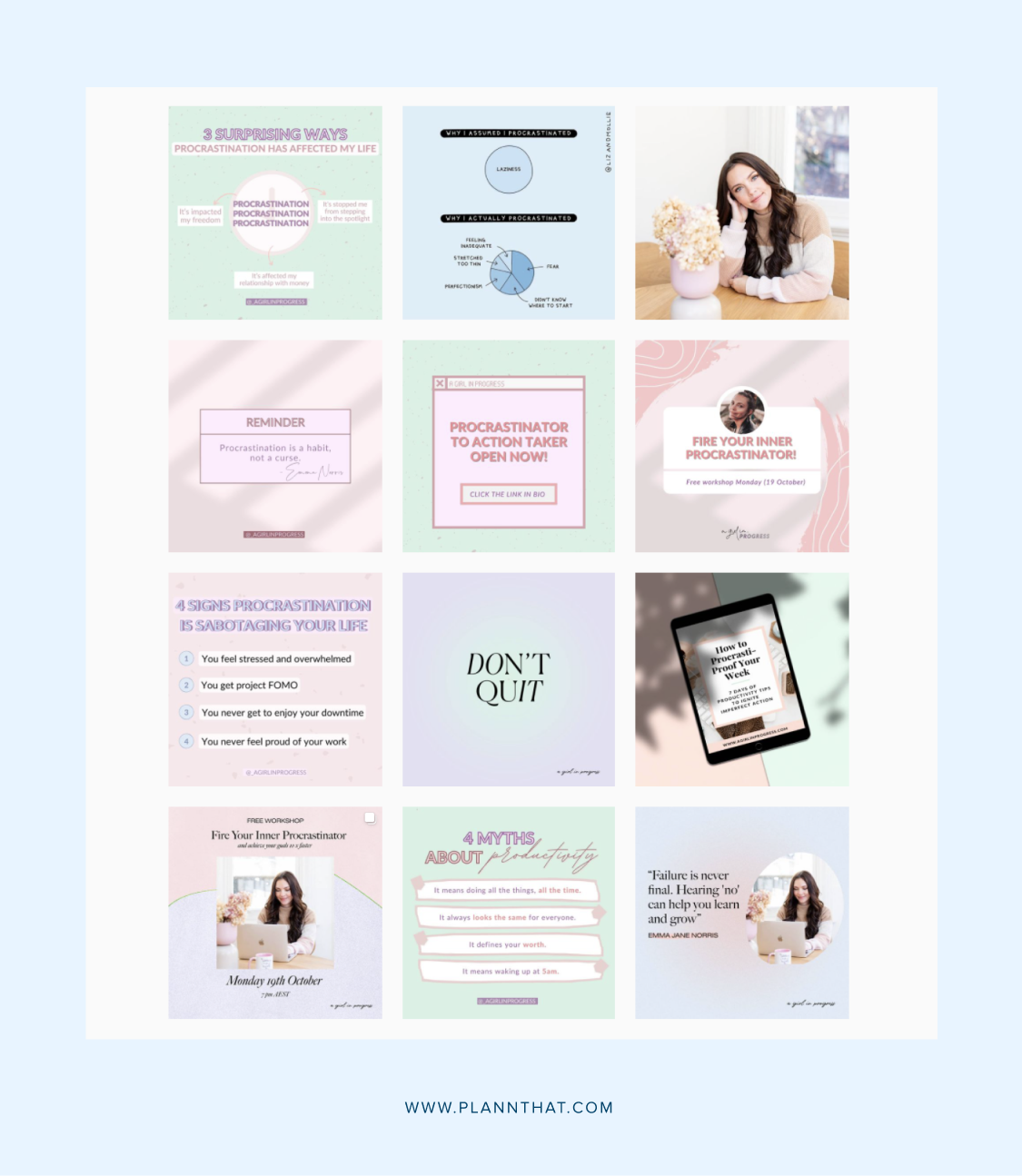 "When I first started posting on Instagram, I really just re-posted a lot of other people's content — fun and relatable graphics, quotes and memes. At the time, the focus of A Girl In Progress was a lifestyle blog, so I often promoted my new blogs on my feed — not in the most aesthetically-pleasing way, mind you! I didn't really have much of a strategy in the beginning. I was kind of just throwing things at the wall and seeing what stuck.
A Girl In Progress has evolved a lot over the years, and so has my strategy! Now, it's no longer just a lifestyle blog, but rather a broader, self-development content and online education business. The mission remains the same — to show women that it's possible to strive to become the version of themselves, while also accepting themselves exactly as they are. However, we now do through more avenues than just the blog. Community is also a strong focus, including our Facebook group, Girls In Progress.
To put this overarching business and content strategy into action on Instagram, I try to use a mix of inspirational and educational content, relatable quotes, actionable tips and the occasional promotional post. I'm also working on incorporating more of my own face (and, those of our community members) into the Instagram strategy, and am mainly doing through lives, stories and IGTV."
First impression of Plann:
"I actually first started using Plann back in the very early days, when I started my first copywriting business. I was blown away by the fact I could drag and drop my images around the grid to envision and plan exactly what my feed was going to look like ahead of time! I also loved the fact that it was a kickass, female and Australian-owned business!"
Life before Plann: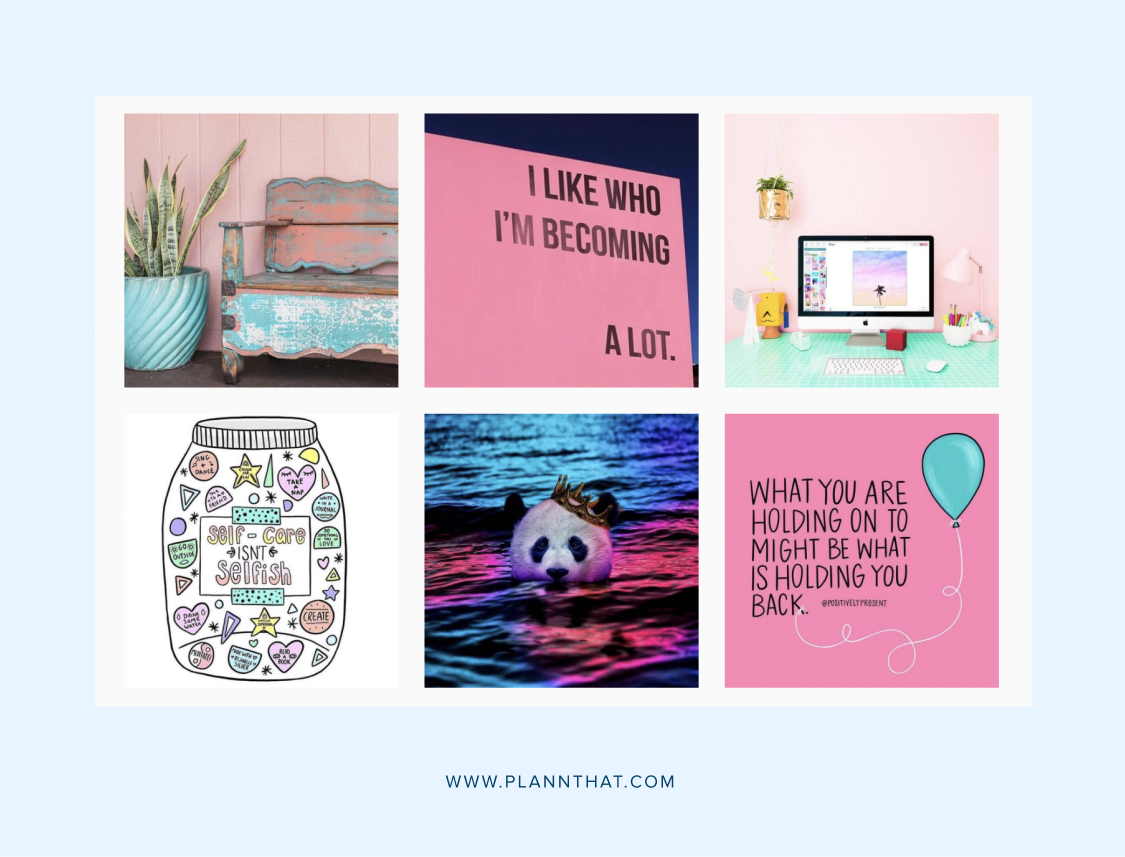 "Was chaotic and unstructured! I never looked at how all the different posts on my feed would fit together visually, or thought about the overall strategy behind me. As a result, my feed looked messy, chaotic and not very inviting! I was always constantly posting on the fly (and on the go!) which was causing me a lot of unnecessary stress.
Life after Plann:
"Is consistent, strategic and calm! I always know exactly what I'm going to post, when and why (aka. What is the strategy behind it?) I no longer believe in posting just for the sake of it."
Fave Plann feature:
"Ooh, that's a tough one! As a bit of a productivity nerd, I have a soft spot for the features that allow you to work smarter not harder with your social media content. So, my top picks would have to be the integration with Canva and stock image sites. They allow me to streamline my social media process by creating, captioning and scheduling from one convenient place. I'm also a big fan of the 'recreate' button, which allows you to quickly repurpose your Instagram content for Facebook and LinkedIn (and vice versa!)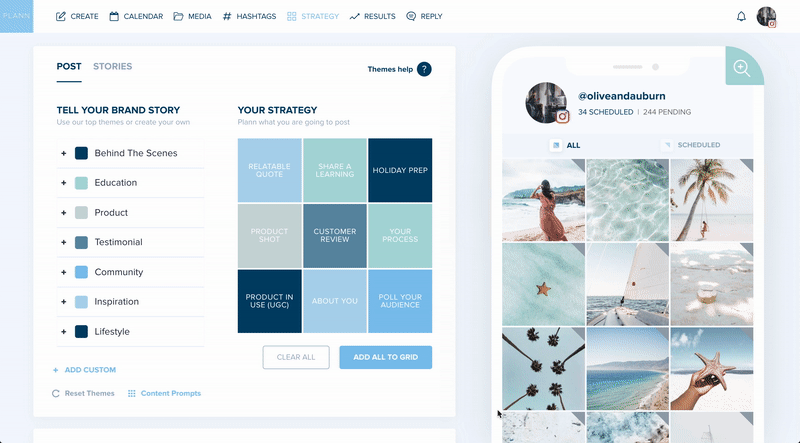 It would also be remiss of me to not mention the content prompts! Even as a creator, I struggle with writer's block from time to time. But, by using these as a starting point, it means I never get stuck on what to talk about on social media. They're an absolute gamechanger!"
The Results: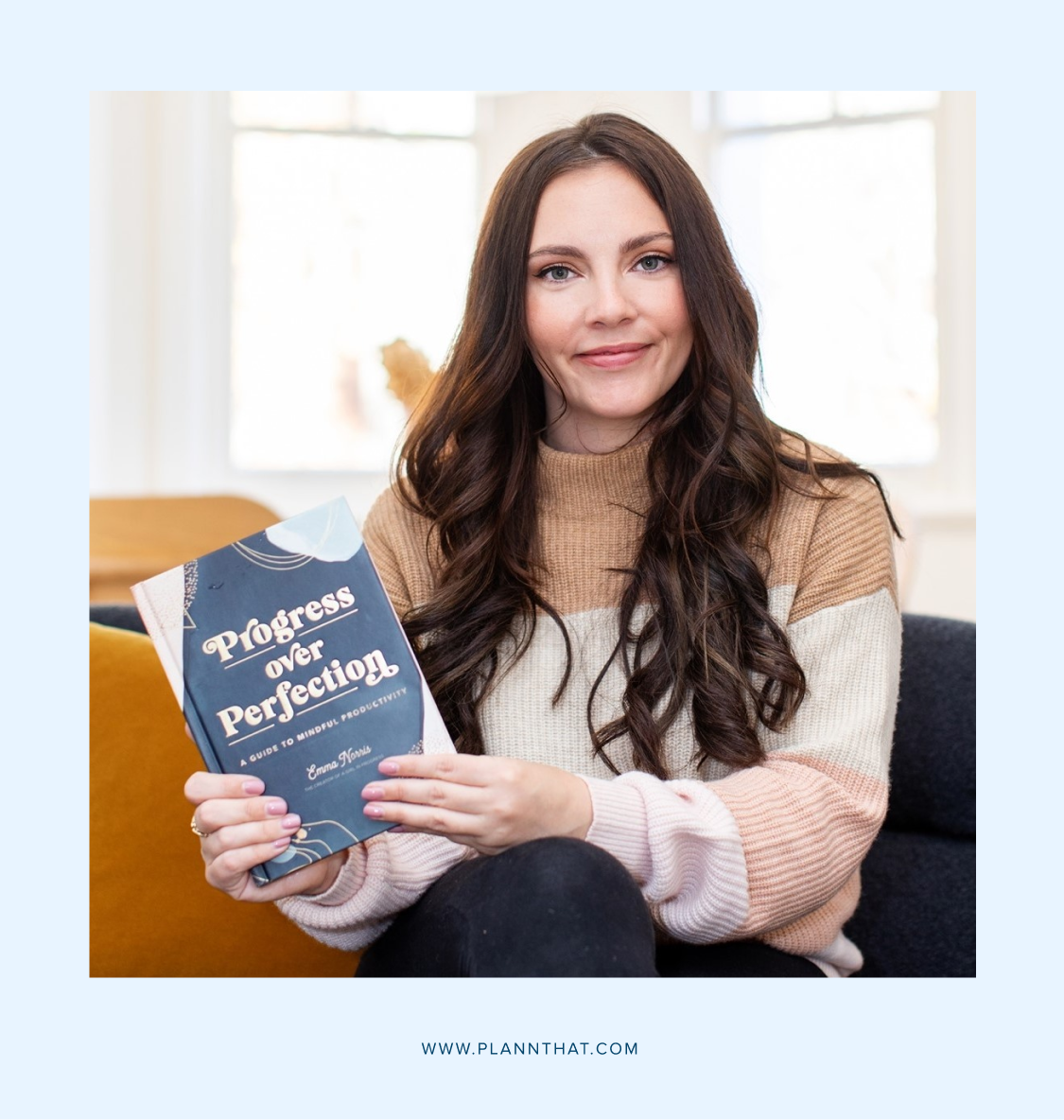 "I credit so much of what I've achieved to being consistent on social media. It helped me hit over 90,000 monthly readers on the blog in less than a month and has given me a solid foundation to launch and sell products, like my online course Procrastinator to Action Taker. And, of course, being approached by a publishing company after they found me through my online goal setting work was pretty cool, too!"
What's next for the future?
"I have huge plans for 2021! With my imperfect action coaching in full swing, I'm looking forward to working with more creative women to help them overcome perfectionism, procrastination and overwhelm. Depending on how the situation around COVID-19 evolves, an IRL event could be on the cards, too! Print publishing is also my first love, so I'll be looking for new ways to expand A Girl In Progress beyond digital in 2021."
You can follow Emma on @_agirlinprogress and visit agirlinprogress.com for empowering and relatable self-development content.