Do you have your social media content calendar planned out for the next year?
A social media content calendar can help you stay organized with your posts, as well as keep track of collaborations, promotions, and marketing themes. It also gives you a beneficial big-picture overview of your brand's strategy on a particular social media platform.
It may seem unwieldy to make a social media content calendar for a whole year, but by taking advantage of scheduling tools like Plann and following our other tips and tricks, you can take measured steps and make methodical and decisions that will bump up your brand's exposure, follower engagement, and even boost sales.

Creating a Social Media Content Calendar: First Steps
Step 1: Make a spreadsheet for posts
To manage a year-long social media content calendar, it's best to start by creating a spreadsheet in either good ol' Google Sheets or Excel. Make a section for every day of the week, and plan your year using the spreadsheet. To make it more organized, add pops of color to every individual day in the week.
This spreadsheet will then be utilized as the "parent" document, from which you can pull posts to schedule months-at-a-time using a scheduling app like Plann.
Step 2: Plan holidays and events
Seek out relevant events, conventions, keynote speaker engagements… anything you can think of. Being "in the loop" in this way helps you and your followers stay abreast of what's going on in your industry, as well as gives you an excuse/opportunity to post.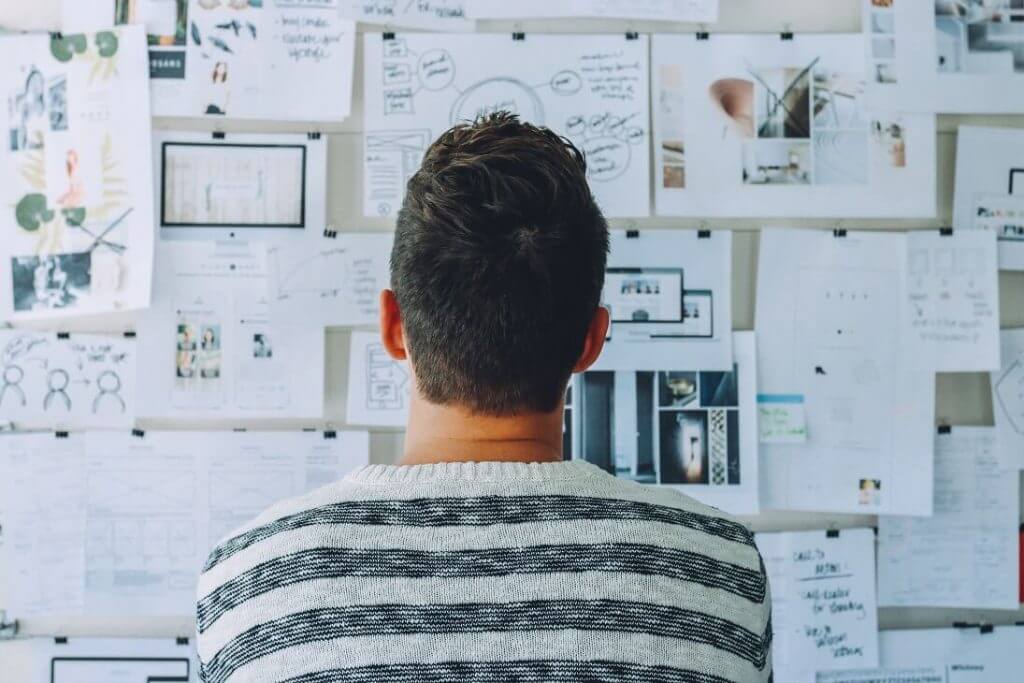 Standard national holiday shout-outs are usually a safe bet for posting, although it's advised to stay away from religious- or politically-charged dates. You know your audience best, so of course act accordingly.
TO READ: TOP SOCIAL MEDIA CONTENT IDEAS – NEVER RUN OUT OF THINGS TO POST.
Creating a Social Media Content Calendar: Building Out Further
Decide on some content themes
When you are done working on the structure of your calendar, you can start focusing on content themes. Content themes have to do with what your audience wants to see (and when), and what products you'd like to highlight and what times of the year.
When you consolidate a list of potential themes, insert them onto your content calendar. Always negotiate a balance between the kind of content that is meant to add value to — and grow — your community and content that's more "sales-y." Pay too much attention to one or the other, and you'll lose out.
Topics inside content themes
Next step is yet another layer of detail deeper.
Find more specific topics that resonate with your audience. Use a tool like BuzzSumo to research content others are sharing.
For example, suppose your Monday theme is food. If you search for "food" in the paid version of BuzzSumo, you can see a list of the most shared headlines in the timeframe of your choosing.
Use these insights to inform the headlines and introductions for your content. Always put your own spin on the content you create. Authenticity and originality are highly rewarded in social media.
Tie your topics together in a way that makes relatable sense, as opposed to randomly generating content that may not be appropriate for the audience, situation, or season. For example, an article about staying hydrated is probably more interesting during the hotter months of the year than in the dead of winter.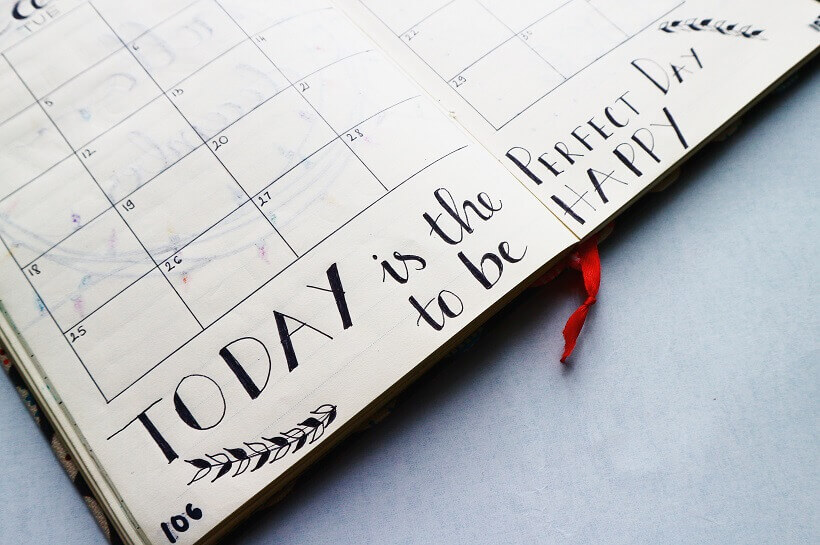 LEARN HOW TO CREATE A SOCIAL MEDIA MARKETING STRATEGY THAT WORKS IN 2018.
Finalizing Your Social Media Content Calendar
Do your social media accounts focus on images? Are you hip to the algorithm's best friend, video? Or is your strength in your brand's written story? Figure out how best to incorporate your main content types into your social media content calendar.
For an image-heavy platform like Instagram, quote cards are an easy way to cover your main weekly topic with text that's also a graphic. In the wellness field, for example, you could generate self-care tips, health and wellbeing facts, and also share inspiring and/or witty affirmations.
[clickToTweet tweet="A #SocialMedia #content calendar can help you stay organized with your #posts. Learn to create your own. #Plann" quote=" Always negotiate a balance between the kind of content that is meant to add value to — and grow — your community, and content that's more "sales-y." Pay too much attention to one or the other, and you'll lose out. "]
When planning out your year of posts, make sure you can maintain the volume of content you've mapped out for your social media content calendar. Many brands get by with posting once a day to the platform(s) of their choosing, though there is contradictory research out there that supports more frequent posting. Aim for consistency above all other concerns.
You may need to exercise some creativity during the process. Think of ways other industries tie in with yours. Find adjacent, non-competitive spaces; those will provide ample opportunities for cross-promotion. An example? A musician can link with audio therapy treatments and science of music.
TIP: HERE'S EVERYTHING YOU NEED TO KNOW ABOUT SOCIAL MEDIA VIDEO MARKETING IN 2018.
Takeaway
As you get bigger your followers will continue to expect consistency from you. Planning your social media content calendar with care will means you're more likely to post consistently and well. But do stay ahead of schedule by a couple weeks so you aren't late in posting about special events and other topics.
Make use of excellent shortcuts such as Plann, which allows you to edit, filter, schedule, and post to Instagram months ahead. Plann also lets you optimize your hashtag sets, keep an eye on your engagement rates and other key performance indicators, and even sneak looks at how the competition is doing.