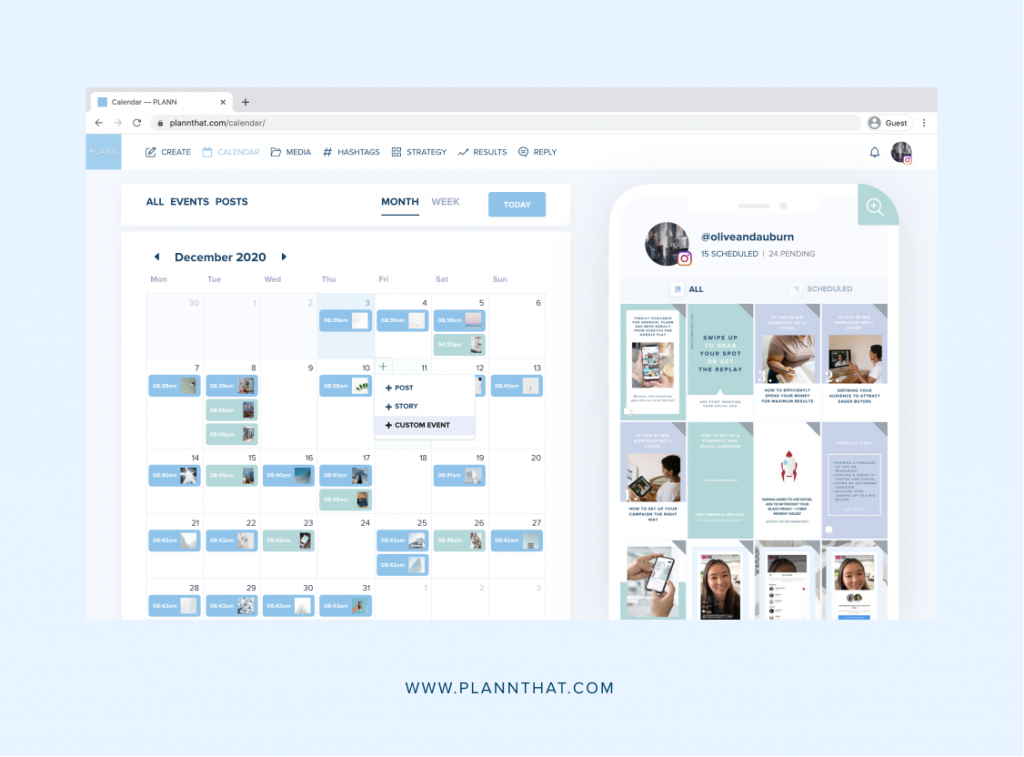 One of our best product updates ever – you can now add custom events to your Plann calendar! 
Think planning your entire online and offline brand strategy — from your blog posts and email newsletters to Instagram lives to content shoots.
Plan your entire Brand Marketing Calendar, or create a Custom Content Calendar by adding unique events directly into your monthly calendar view.

Everything you need to organise your marketing all in one place.

Finally, an entire month of organised bliss. Ahhhhh yesssss!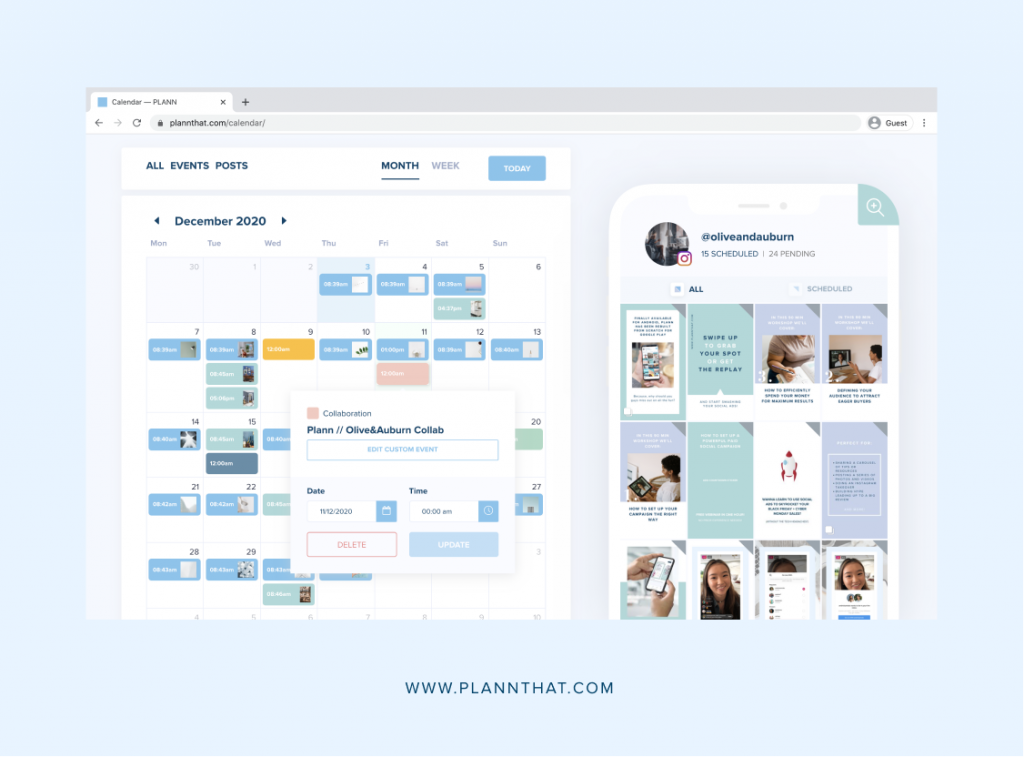 What type of events can I add?

Anything you can dream of!
There is no limit to the events you can create and add. Go wild and add anything and everything you need for your marketing (or content) calendar.

We've kick-started your process by adding a few default settings we think would be helpful. If you don't find them useful, simply edit and rename them to something better suited to your strategy.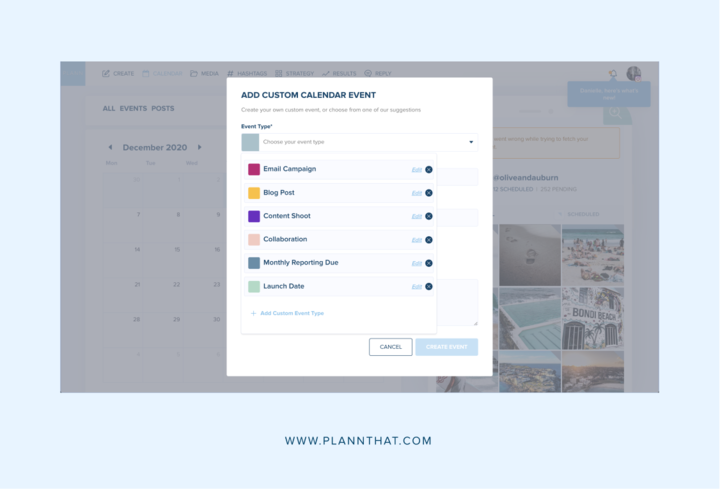 Will Plann schedule these events?

Plann currently supports the scheduling of Instagram posts and stories, Facebook and LinkedIn.

Although we may not support the scheduling of every single channel you plan on your calendar, (*yet!), our vision is to help with your entire marketing strategy and make it as easy as possible to keep you (and your team!) organized, and accountable. 

How does it work?

Open Plann's calendar page on Plann Desktop and when you choose a date, you'll find a new option to add a custom event on that day.
Simply choose from any of the default events to continue with, OR, create your own!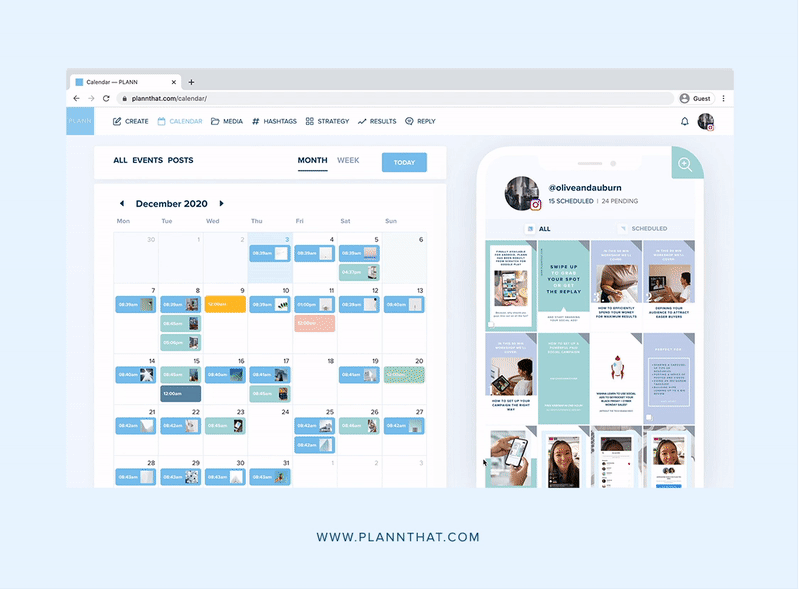 What if I change my mind about an event I created?
We know that things in marketing change quickly so you have to be agile and adaptable if anything pops up or changes suddenly, too.

That's why we made sure you can easily hover over an event to either edit, delete, or simply drag and drop your custom event into a new day on the calendar.
Easy!

Does everyone get Plann's Custom Calendar Events?
All of our Plann Plus members (our paid members) have access to custom calendar events, and this feature has automatically been added to your subscription!

Get ready to jump into the calendar and start planning out the next month (or year!) of marketing activity!

(Note: Custom Calendar Events will not be part of our Free Forever plan.
We're here for you when you're ready to upgrade to Plann Plus, which is ANY of our paid Planns starting from as little as $7 p/month!)

What's next?

We have an entire year of product features mapped out for you, all designed to help elevate your online presence, build influence and make sales.

We wake up every day to solve your problems in the easiest and most creative ways possible.
To have your say on our product feature queue, drop us a note at feedback@plannthat.com and tell us what challenges you have with Plann, or Social Media.

Let's speak soon!
Team Plann x