Recent changes on Instagram saw a drop for millions of story impressions and reach numbers, if that's you, here are 8 ways you can get them back.

Waking up and checking your Instagram Stories views only to notice they're down?
And not just a couple, more like a couple of hundred? eep.
You're not alone, over the last month or so many Instagrammers all over the world noticed that their views are down even though they're pumping out great content and getting a tonne of fire emojis in response!
It felt like a bit of a blow especially if you've been putting more effort into your stories, only to see your metrics and numbers have almost halved.
Let's work through why they're down, and great ways you can quickly turn that viewer number around for results.
Why are Instagram story views suddenly down?
Bots. Ugh.
When you were getting more Instagram story views you might have noticed that many of those watching were people you've never heard of before. 
Some had unbelievable names, and some of their profile pictures had unbelievable poses! (*ahem)
Russia was pinpointed to be the location of where the rise of fake viewers and inflated stories numbers were coming from.
Back in August, Instagram confirmed to TechCrunch that they were aware people were paying third parties to boost their profile.

In this case, it was found bot companies were setting up a warehouse of phones and programming them watch the Instagram Stories of people they have no interest in, in the hopes you'd notice them and go back to check them out and follow them.

Gross.
"Mass viewing of Instagram Stories is the new buying followers of 2019"
Instagram/Facebook got on it quickly, doing everyone a huge favor by removing the bots and cleaning up the entire stories metrics across the social media platform, which is why you suddenly saw the drop in your viewers.

Facebook knows that without trust, businesses won't spend with them.

For example, if you've been spending money and advertising on Instagram Stories adverts, I can't imagine how angry you'd be to find out your reach and impressions were going to fake or bot accounts.

What clean numbers can show you about your Instagram Stories

Thankfully now we can see the REAL results from your Instagram marketing efforts!

Having a high number of views can feel wonderful and make you feel unstoppable, but if they're bots, you're not going to be getting the results and conversion rates you've been hoping for. 
Fake views could have seen your engagement rate plummet too, with a heap of viewers not clicking, sharing or interacting with you, your view-to-action ratio would reflect badly for you. 
Instagram rewards content people love to interact with and shows their algorithm that your content is worth being shared – pushing it to more people and getting more eyeballs on your work.
How do I get my Instagram Stories viewers back up?

If you're currently measuring, testing and reflecting on your results, it's the perfect way to know what's working (and what's not!). 
Instagram is a marketing channel that means numbers and being data-driven is how you'll know what will move the needle for your brand. 
#1 – Instagram Analytics

Tap inside your own Instagram settings to switch over to an Instagram business account.
If you've already switched you'll already have a few metrics to go by inside Instagram itself. You'll have to manually filter your best performing posts and it can be very time-consuming.

We recommend that to get a real understanding of your profile get as many metrics as possible swirling into your brain so you can make the best, educated decisions.

With Plann's advanced analytics, you'll be able to see in a glance:

What stories are getting the most views, reach and impressions?
Take a moment to uncover what themes are your most popular. Is it your candid behind the scenes footage, those moments you're showing your vulnerability or office dance-offs?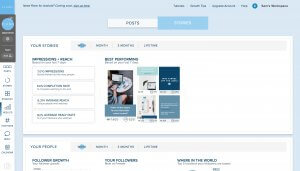 Do my popular stories change over time?
Filter back months, weeks or quarterly to see if what your audience is interacting with is changing with the seasons.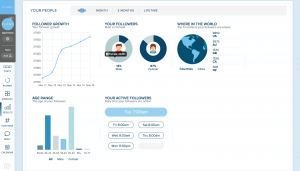 Can my stories hold the attention of my followers?
With our unique completion rate, you'll discover if people are swiping away from a particular content topic that you might want to use a little less.

What posts are getting clickthroughs to my website?
The holy grail of why you're on Instagram, is what you're publishing getting you leads?
Sign up now to Plann and start discovering your analytics now.

#2 – Add Hashtags to your Instagram Stories.
Open your stories feature and start getting into the habit of adding hashtags to your stories. They're a powerful way to be discovered and explored by those who don't already follow you.

You can add up to 10 hashtags (and one hashtag sticker) to each story. Consider what you're posting, what niches you'd like to get in front of and what hashtags they're most likely to be spending time scrolling. 
If you think it's going to ruin your aesthetic, you can easily change the color of them and add them to the sky, or hide them under a sticker.



#3 – Add Location tags
Looking for foot traffic or wanting more visibility from locals? Adding a location tag can bring those dreaming of being in your location, those who visited recently or others who have attended the same event discovering.

By using a location tag, here's how to find where you'll show up!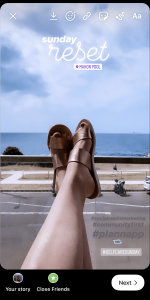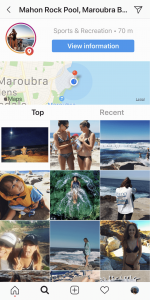 #4 – Add Discoverable stickers
A number of Instagram stickers are discoverable. Use them in your posts to add character, share your mood or making them big is another way to hide a group of hashtags.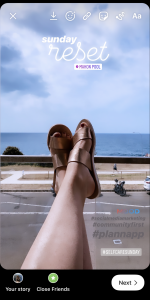 #5 – Encourage views through to the end
People consume Instagram stories by tapping through posts quickly, you'll need to make something really engaging to stop that thumb pressing next.

Adding stickers, gifs, or shortening down your stories videos will see your completion rates increase (those that make it through to the end of a story) and Instagram will see your posts are valuable and share it with even more people!  Get creative!

#6 – Consider if your posts are shareworthy
The CEO of Instagram recently posted that part of the stories algorithm considers the number of times your stories have been shared with other followers! Create something shareable (or simply ask your audience to share your content!) to reach more people.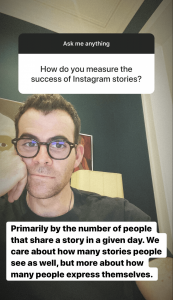 #7 – Post consistently, consider the algorithm
If there's one thing we've learned about the Instagram algorithm, it's that it's not out to get you –   it's that it rewards great content, consistency and interaction.

We recommend having 2 stories per day (12 hours apart), the average person checks their phone a few times an hour – this way you've always got something new running for your audience every morning/evening when they're on their phone!

Creating Instagram stories doesn't have to be last-minute and rushed, or fall directly on your shoulders. Plann will eliminate any time pressures for you and your team by helping you schedule your stories in advance. Yes! Stories scheduling!

Schedule your next week's worth of stories right now.



#8 – Add calls-to-actions
Swipe up!

We're on Instagram to build influence, make sales, promote our businesses and offer services to our people. Sometimes we can get so carried away creating content that we forget why we're here in the first place.

If you've been running an offer or have a lead magnet that you know is going to help your people, let's let them know how they can get their sticky mitts on it.

We know it takes quite a bit of encouragement to move people off the Instagram platform, so if Instagram notices you're having results and people are loving what you're offering, they'll definitely want more people to know about it – resulting in YOU getting more reach, impressions and leads!

Stories views are down, but your real measurements are up!
By ridding Instagram of spam, bots and fake views you've now got clean numbers to make great decisions.

If you've not started tracking your analytics for your Instagram feed, now is the perfect time to do it! You'll get ahead of everyone else still wondering why their views are down and giving up, only to ruin their own ranking in the algorithm.

Together we've got this!