What is an Instagram Completion Rate?
It may sound weird but your Instagram completion rate is a number that you should have top of mind if you are super duper serious about your business growth.
In today's blog we're going to show you exactly what it is and where you can find out what your current Instagram completion rate is.
Ready to dive right into it? Let's gooooo!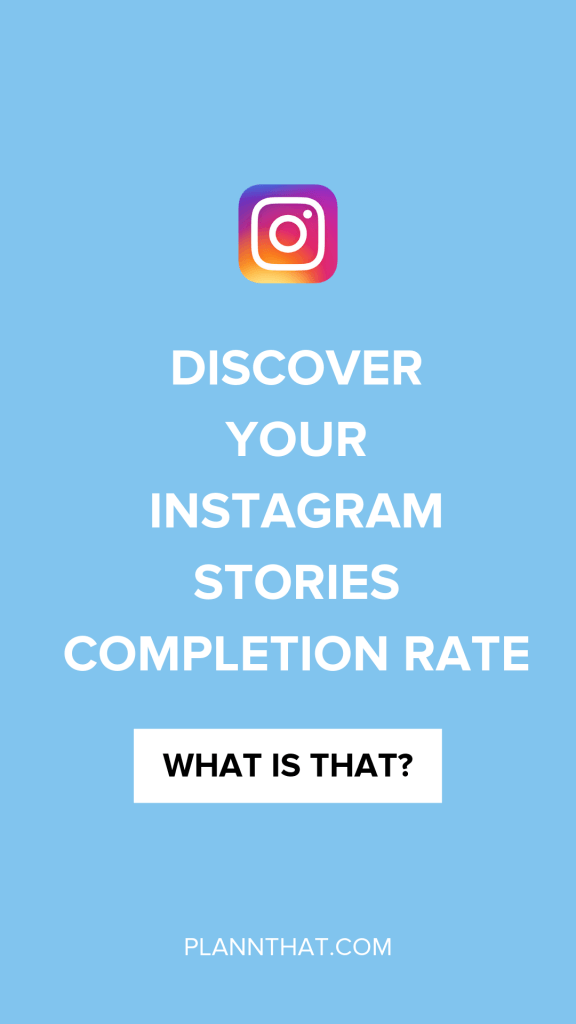 Instagram Completion Rate – What is it?
When it comes to Instagram Stories, you probably don't always watch to the very end of an account's stories unless they are flipp'n interesting, right?
For example, I aaaalways skip a few Instagram Stories in particular that I know go on for ages without giving me any value.
If you want to know how effective your content is you really need to have your hands on your completion rates for Instagram Stories so that you can improve your content strategy and keep your audience engaged to the very end.
Unfortunately, not even Instagram tell you what your Instagram Stories completion rate is!
Yep, that's right.
Soon we'll be sharing what the average Instagram Stories completion rate is, keep an eye out for that in another blog! That way you'll have an Instagram Stories completion rate benchmark to work off of.
In Instagram business profile insights the only Instagram Stories analytics that you have access to are:
*Clicks back
*Calls
*Emails
*Exits
*Follows
*Clicks forward
*Get directions button clicks
*Impressions
*Link clicks
*Next story clicks
*Profile visits
*Replies
*Shares
*Texts
*Website Clicks
And yeah, that is still a lot of information that you can get out of Instagram insights, but your Instagram Stories completion rate? That is GOLDEN!
You can use your Instagram Stories completion rate to find out whether:
Your audience loves a particular

influencer

Your audience respond well to polls and interactive stories content

Your audience prefer video stories or graphics
If you have been slaving away on your Monday afternoons creating content for your stories, you sure as heck need to know if your audience are watching to the very end.
That's where Plann Desktop comes in!
Instagram Completion Rate – How do you find it?
At Plann we've worked out the magic formula for uncovering your Instagram Stories completion rate, and we share your results with you in our Plann Desktop results section!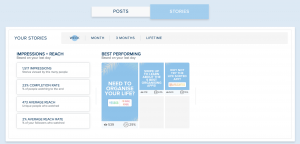 Right now, we're the only Instagram scheduling and strategy tool offering this insight into your stories results.
*dusts shoulders off*
We have plenty more Instagram analytics hacks up our sleeves and we can't wait to bring you more insights into how you can improve your content and profile to grow your business.
Ready to get your hands on these juicy analytics? Click here to register for a free trial of Plann Desktop today.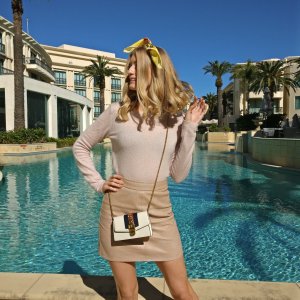 AUTHOR
Mackayla Paul
Working remotely from Brisbane, Australia, Mackayla is part of the Plann Marketing team.
Originally from New Zealand, Mackayla has lived in Sunny Queensland for 10 years now. She has been hosting Instagram Marketing Workshops for Small Businesses in the Fashion and Beauty industry.
Follow @mackaylapaul on Instagram to see more of Mackayla's work!