Sometimes it can be hard to keep up with new Instagram features, it feels like they're happening almost every day!
They've introduced snapchat-esque filters and recently released a flurry of updates, some of them fun, and some really powerful.
If you've been busy and missed them all, here's our recap of the top 8 updates they've rolled out that we think you might like to try.
New Instagram Features You Need To Try ASAP
Some of these features were specially designed to help you organise your Instagram feed and keep track of your favourite posts.
Others were created to help you make your Instagram stories even more fun to play with.
Ready? Let's get started.
Personalise Your Instagram Feed
1. Archive Posts
That picture of a crazy haircut you took five years ago? You were probably wondering how your feed might look without it. No one blames you, we've all tried something wild.
Has the thought of deleting posts from ages ago ever gone through your mind?
Let's be real. The only thing standing between you and delete is wondering if you removed it, would your feed still look ok?
Instead of deleting a post (and maybe regretting it later), now you can simply archive it.
The best part:
1. No one can see archived posts but you
2. You can restore them whenever you like
3. And YES, keep all the likes and comments
How to Archive a Post:
Open the individual post on Instagram and tap the three dots in the right corner.
Select "archive" and – puff! – you're done!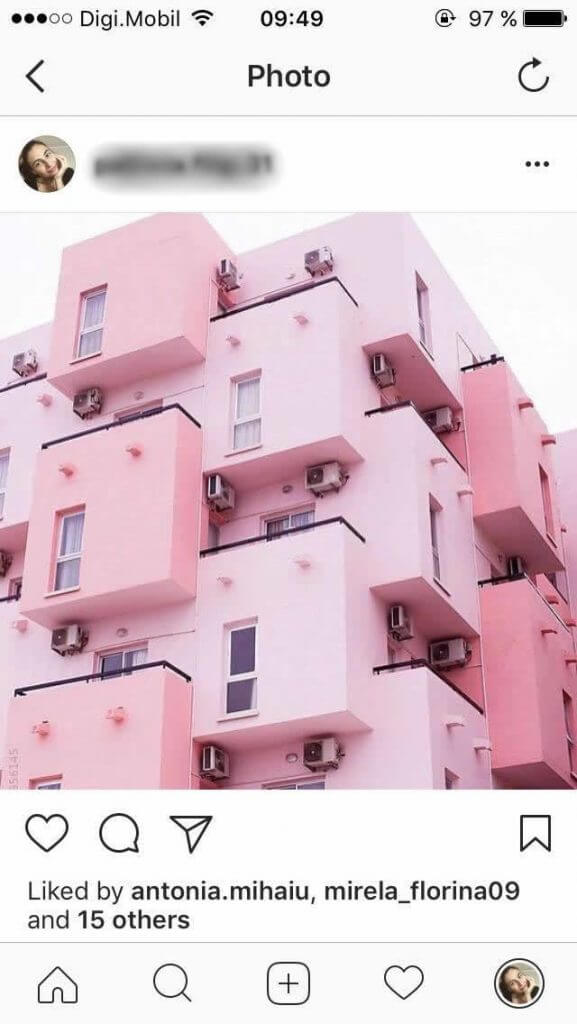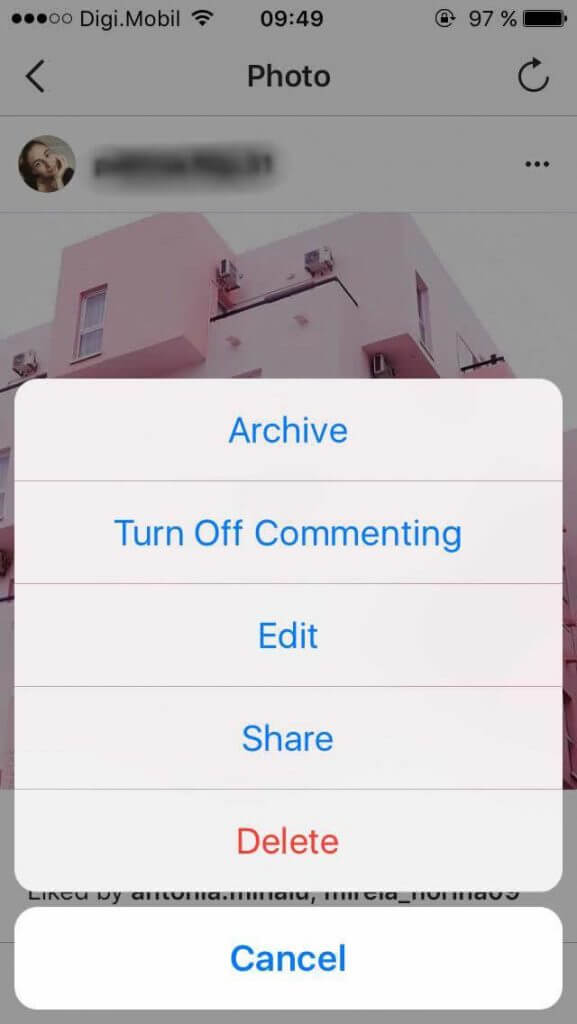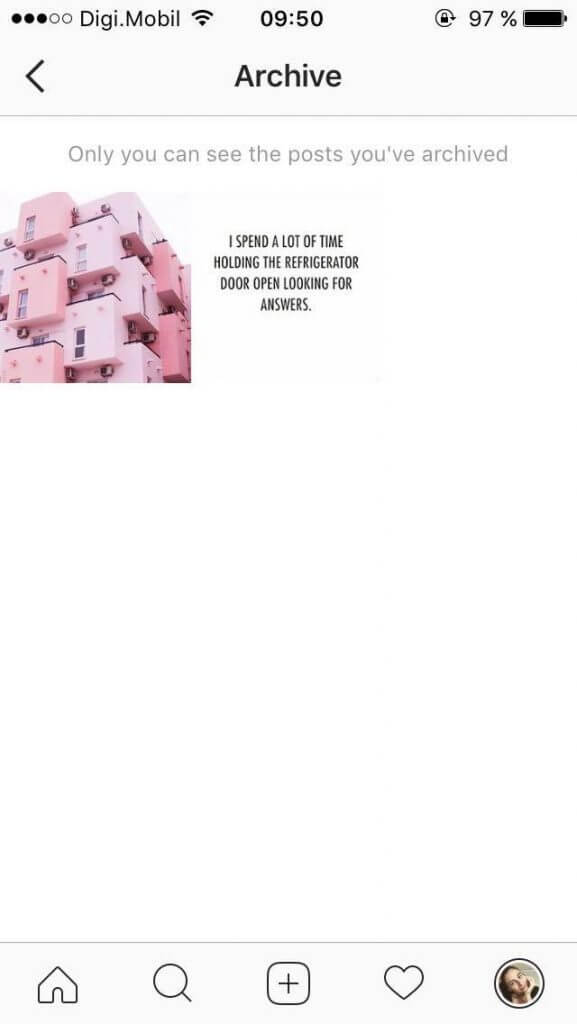 The post is automatically added to your archive page and removed from your feed.
2. Instagram Collections 
You're scrolling through Instagram posts and see something that you really like. A post about a mouth-watering cheesecake or a tutorial that shows you how to draw the perfect eyebrows.
One week later there you are, struggling to remember who posted it, when on earth you saved it on your phone or did you?
Eeep, you didn't even take a screenshot! Scrolling back through a week of Instagram posts just to find it…? Well… no thanks.
How Can Instagram Collections help?
This new feature allows you to save posts to personal collections, kind of like Pinterest.
You can create a bunch of photo albums, each dedicated to a different topic (cute dogs, flowers, dresses… you get it).
Or you can just store them all in one collection.
All you have to do is tap the Bookmark icon under the post and save it directly to one of our collections. Easy!

Set Your Creativity Free: Tools For Instagram Stories
3. Selfie Stickers
Q: What's cooler than taking a regular selfie?
A: Taking a mini-selfie and placing it all over your Instagram story! Woot!
In case you haven't tried it yet, here's how to use this fun new story feature:
Take a photo or a video
Tap the smiley-face icon in the right corner, just like you do when you want to add a sticker
Tap the camera icon in the magic folder and take a selfie
Place your selfie sticker wherever you want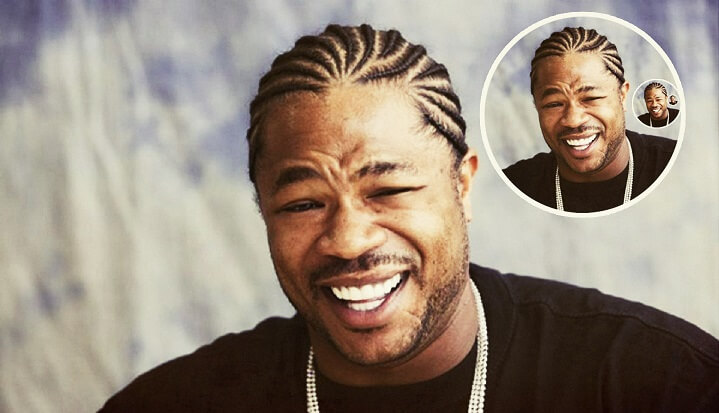 Put your face on a billboard, a cloud, or on a t-shirt – hilarious!
4. Custom Stickers For Hashtags
Why sticker hashtags?
Because it's making normal #'s look prettier, that's why.
Plus, it's a great way to draw extra attention if it's a hashtag you're promoting.
Extra tip: Discover how you can brand your instagram stories.
Here's how to make one:
Take a photo
Tap the stickers icon
Select the hashtag (it's in a white box, you can't miss it!)
Customise it to your liking and add it to your story. Voila!

5. Rewind Tool
OK. This tool was 100% created just to have more fun with stories.
Drop a glass on the floor and watch it fly back in your hands.
Throw your hat in the air and watch it fall back on your head.
Jump off something
Pour a coffee
Do the moonwalk… Oh wait, you don't need a rewind feature for that.
How?
Open Instagram, go to Stories and tap the Rewind button.
Then, wait for the magic to happen.
6. The Eraser Brush
The eraser brush takes things to a whole new level. It's freaking awesome to play with!
Take a photo, select the drawing tool and pick your favorite color.
Then, hold it for a few seconds to flood the screen with bold color.
The fun part starts when you tap the eraser icon and reveal parts of the photo underneath.
Pretty sure you wouldn't need to be Van Gogh to fall in love with this!

7. Download Your Instagram Stories And Republish Them 
It would be a shame to share that awesome story only on Instagram, right?
The good news is that you don't have to. You can now download your entire story and watch it play out over on your Facebook page…YouTube or on your Twitter page… or on your blog… or attach it in a private message.
There's nothing like repurposing great content to make you feel productive!
Live videos take a bit of courage and many people are jumping on them more regularly.
Whether you are wanting to share a talk at an event, your favourite band's concert or making your next recipe to share with your audience, sharing these moments can create a real bond.
What's great about live videos?
You can now share them as any other regular Instagram Story.
Whenever you finish a live stream, you are given two options:
You can save the video and share it so others can see it for the next 24 hours.
Or you can discard it (in case you don't like how your voice sounds in the background or something).
If you do decide to share it, a Play button will show on your profile photo. This way, your followers will know it's not actually live, but a replay.
Tip: Tap right to fast forward the video 15 seconds, and left to rewind it 15 seconds.
It may sound complicated, but it really isn't. It's best if you test it for yourself!

Ready To Take These Instagram Features For A Test Drive?
Some of these features may seem a little tricky to use at first, but once you learn how to do it, you'll become a master in no time at all!
How Can You Stay On Top Of Everything?
Sometimes you just can't – so that's where we come in!
Visit us regularly – we'll make sure you stay on top of the Instagram features we think you'll use and love!
Or, download Plann and access our thoughts inside the app for more focused results.