You've probably noticed the fancy new Instagram Stories fonts all the cool kids are using. It's just one of the flurry of new updates the folks at Instagram have released in recent months, and we're loving the fun and personal feel it brings to our Stories.
But it's not a super intuitive process (you hear that, Instagram programmers)? So, if you haven't been able to figure it out — or if you're new to Instagram and want to start off with a bang — read on, and you'll soon take your Stories to the next level.
We want to note here that these fonts are only available in the Instagram Stories mode, and cannot be used when posting captions or comments, which is okay with us since to do so would surely border on annoying.
However, if you're ready to add some pizazz to ephemeral content, the four fancy Instagram Stories fonts — which range from contemporary to elegant — are a cinch to use, and will help add personality to your next post.

Instagram Stories Fonts: First Steps
In order to start, you'll need to:
Open the Instagram app and locate your Story at the top left of the screen;
Tap on Stories and open your camera;
Along the bottom of the screen (under the camera button) are a variety of options, of which the farthest to the left is Type;
Scroll to Type to begin to play with the different Instagram Stories fonts.
Instagram Stories Fonts: Modern
The Modern font is one option, a straightforward and futuristic font that presents itself in all caps, for the writer in you who really wants to be heard. Bold but not too serious, use this font to powerfully shout your message to the world!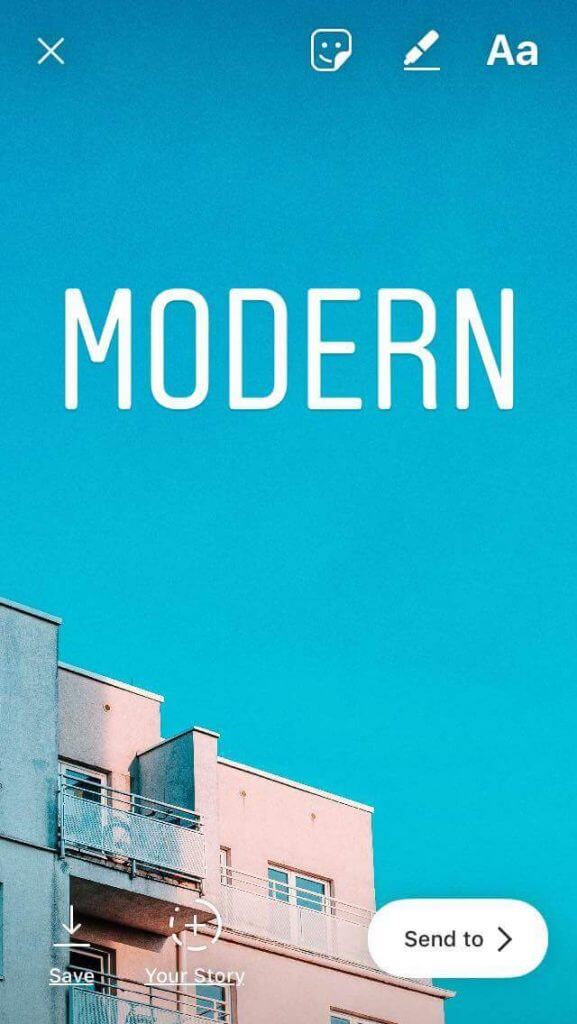 Instagram Stories Fonts: Neon
Next up is Neon, a crisp and dainty Instagram Stories font with just enough glow to grab the reader's attention. "Neon" reminds us of fifties beauty salons and diners with blue-plate specials, where you sip coffee from a thick ceramic mug and eat pie while chatting with your favorite waitress. You can use this Instagram Stories font to add a dash of kitsch.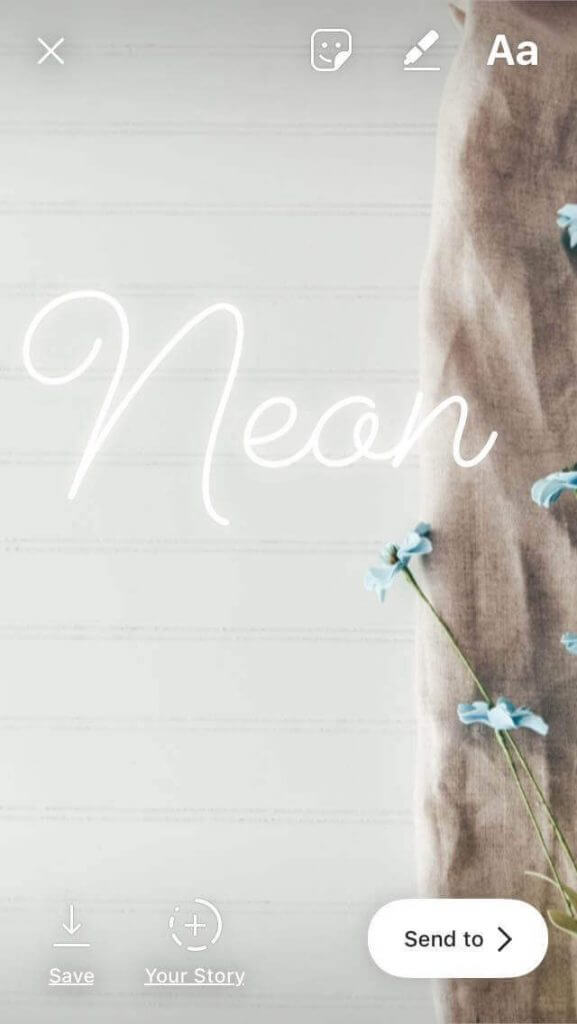 HOW TO USE THE EYEDROP FEATURE ON INSTAGRAM
Instagram Stories Fonts: Typewriter
Typewriter is a nostalgic, familiar font that conjures up poetry, screenplays, and newspapers. If you're looking for an Instagram Stories font that's sentimental with a side of serious, a font that's old school and artsy, "Typewriter" is the one for you.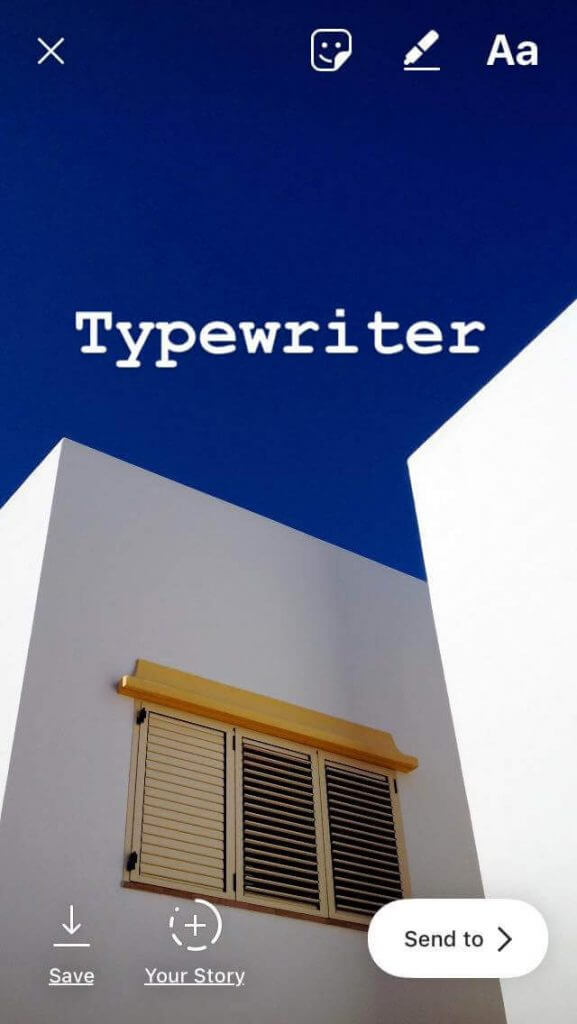 HOW TO CLEAR APP PERMISSIONS ON FACEBOOK & INSTAGRAM
Instagram Stories Fonts: Strong
The Strong Instagram Stories font brings up the rear with a daring, italicized style, perfect for a hip party invitation, yet also as bold as a protest sign.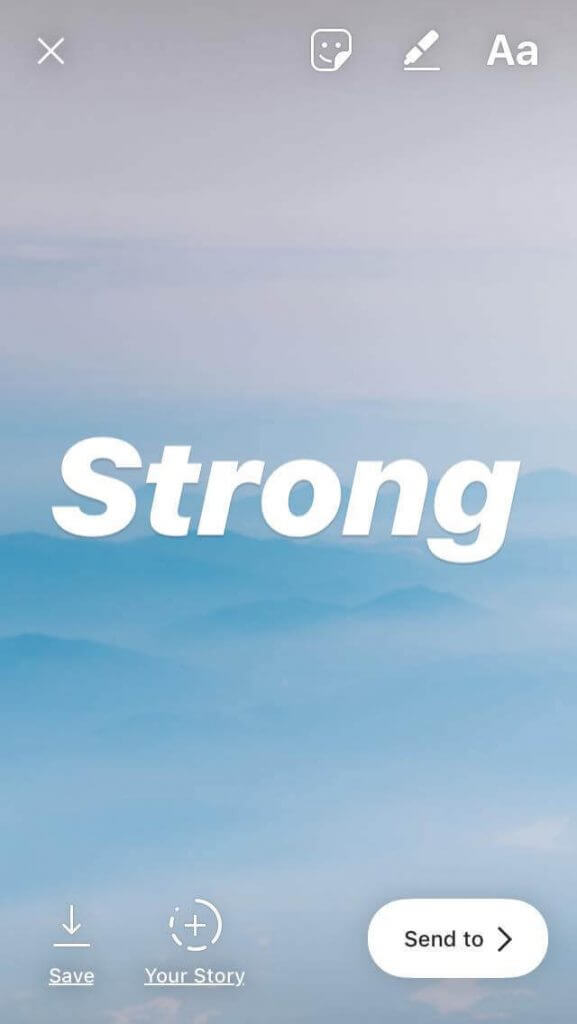 As we said, using them is easy. To navigate from one to the next, one simply has to tap the font at the top of the Type screen and the options simply change. You'll notice that as you begin to dictate in your desired Instagram Stories font, the words autosize. By getting smaller as you add, the message is always proportionate to the screen.
The background colors and photos can be modified behind the various types as well, leading to any number of visually appealing options for your desired message. Plus, since the images that are created in Type mode can be saved to your gallery, they can be used to post to any platform.
That's It!
You are now a pro in the world of Instagram Stories fonts, and well on your way to creating the best and most vibrant Stories.
And while you're busily making the most engaging content, be sure you've got access to the best scheduling and analytics tool out there for Instagram: Plann for iOS and Android.