While gaining Instagram followers is still super important, there has definitely been a shift in focus towards creating quality content and writing engaging Instagram captions.
The question isn't "how many followers can I get?" – now, it is all about how many of your existing and new followers can you get to engage with your content on a regular basis.
With a good engagement rate sitting at just 3%, there is a lot of opportunity for brands and small businesses alike to become highly engaging accounts simply by putting in the effort to write highly engaging captions.
So, let's unlock the box o' secrets and dive right in, shall we?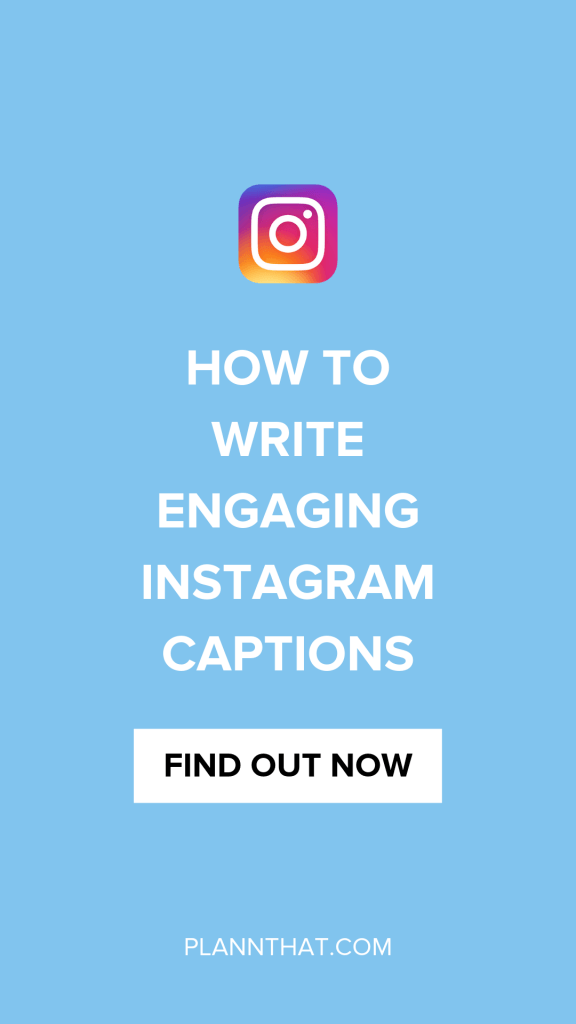 5 Techniques for Writing Engaging Instagram Captions
A SIZZLING START
This technique is taking me right back to creative writing in primary school, but by golly does it work a treat.
Just like a great novel or a highly anticipated superhero movie, you've got to kick things off with a sizzling start.
Would you want to keep watching a superhero movie if the first half an hour was all about the character eating breakfast and doing their laundry? Heck no!
What about a novel; would you turn the pages rapidly to learn more about the main character's dentist appointment? Probably not. I mean, unless the dentist is the hulk. That'd be weird.
If you want your Instagram followers to pay attention to what you write in your captions, you've got to give them something interesting and intriguing in the first sentence to really draw them in.

MAKE IT EASY TO READ
On the note of drawing in your audience and making them want to read your caption, your sizzling start is only the tip of the iceberg!
To really keep your audience focused and to make sure they have the best chance of reading through your entire caption, you'll need to make it easy for them to read quickly.
Those captions that look like big chunks of text from a university textbook? Not visually appealing in the slightest!
What you've got to remember with Instagram captions is that usually when someone is scrolling, they're actually multi-tasking.
You're potentially competing with music blaring through their earbuds, the crunch of their sandwich while they're on a lunch break or the sound of their washing machine that really needs fixing.
How can you get them to slow their scroll on Instagram and click to read more of your Instagram caption, and really focus in on what you are sharing?
Line spacing. It really is that simple!
You can even use emojis as bullet points to make the formatting clear, concise and visually interesting.

OFFER VALUE WITH EVERY CAPTION
How are you giving value to your Instagram audience with each post?
Not too sure? Here are some ideas for you:
Entertainment (funny, strange, witty captions)
Education (tips, tricks, unique insights)
Distraction (storytelling)
Motivation (quotes, before and afters)
These are the most common ways that we draw value from the content we consume on Instagram, so have a think and decide which of these are your strengths and which you may need to work on to really increase your engagement rate.

ASK A QUESTION
OOOoOOOoo so fun, but so scary!
How do you ask a question in an Instagram caption without getting absolute crickets in return? I've got a hack for that.
One of the most common reasons why you may find that no-one wants to answer your question and reply to your caption is because the question you ask in your caption in too 'open'.
Asking an open question puts all of the focus on your audience and means that they have to take time out of their day to think about a response that they're comfortable with sharing, that isn't too personal and won't put them at risk, and then they need to type that out for the whole world to see.
OPEN QUESTION: What are you up to this weekend everybody?
CLOSED QUESTION: Is it going to be a Netflix-binge or a beach trip this weekend?
By giving your audience two options to choose from (emojis work great too – i.e. pizza emoji VS wine emoji) they'll feel less pressure to come up with something on the spot and, if you know your target audience well, they'll be more likely to identify with one of the options and love your brand even more.
Winner winner!
WRITE LIKE A HUMAN
Ah… the final technique that you *must* master to make sure all of your Instagram captions are engaging.
It may sound simple but this is something that so many brands get stuck on because of the fear of coming across as the big 'U'.
Dun dun dun…
UNPROFESSIONAL
Ahhh no, my eyes… how dare I see this word sprawled across the screen!
When it comes to writing Instagram captions I know that it can be hard to find a balance between your "brand voice" and your "human voice" but I want you to rest easy knowing that more and more consumers are calling out for transparency, honesty and authenticity from the brands they follow and support.
Sure, you don't have to be so human that you're talking about what you ate for breakfast today, but you should definitely feel comfortable in knowing that it is okay to share a personal story when it relates to what you offer or teach as a business owner.
As the saying goes, people buy from people who they know, like and trust. You can make your brand more relatable simply by writing Instagram captions with a more personal touch.

Holy moly macaroni, that was a whole lot of learning about Instagram caption writing, wasn't it?
I hope you're feeling inspired and are raring to get started on some new Instagram captions that will wow your audience.
Bookmark this blog post so you can come back to it anytime you get stuck, and if you really enjoyed it, pass on the good caption vibes to your business friends!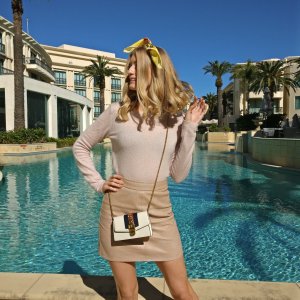 AUTHOR
Mackayla Paul
Working remotely from Brisbane, Australia, Mackayla is part of the Plann Marketing team.
Originally from New Zealand, Mackayla has lived in Sunny Queensland for 10 years now. She has been hosting Instagram Marketing Workshops for Small Businesses in the Fashion and Beauty industry.