Recently there has been a new trend rising in the social media space that we like to call 'Digital Minimalism'. This is where taking the time to unfollow Instagram accounts is encouraged.
But why would you start unfollowing a tonne of people on Instagram in the first place?
And, what happens if you unfollow someone and they get offended by it?
Well, today we're talking about this controversial tip that can actually help you to feel more inspired and positive when you log onto Instagram.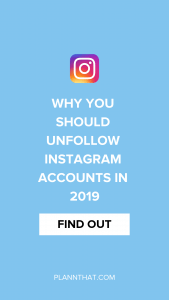 Why You Should Unfollow People on Instagram
There are over 1 billion people on Instagram right now – crazy right?
And just as it is easy to fill your kitchen with a tonne of food that you probably won't get around to eating before the expiry date, the number of people you follow on Instagram can spiral out of control. This can happen without you really noticing it.
Perhaps you may be okay with following thousands of people on Instagram – and that's ok. But we have two really great reasons for lowering the number of people you follow on the 'gram.
▪ Instagram's news feed is competitive. If you are missing out on seeing content you love from people you love, it might be time for a change.
▪ If when you open up Instagram and have a quick scroll you start to have negative feelings, then it's time to change. Feeling inadequate when you start comparing your life to others or seeing posts that make you feel sad, angry or bored are good enough reasons to start unfollowing. You don't need that negativity in your life!
Oh, and by the way, if you lower the number of people you are following it'll make the number of people following you look waaay bigger. It's a win-win!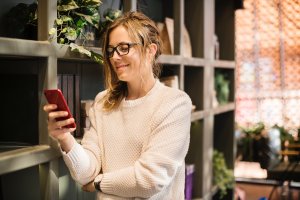 Get Started on Your 'Unfollow Spree'
To start 'spring cleaning' your Instagram newsfeed, jump on over to your Instagram profile and click on the following number.
From here you'll see a big list of aaall the people you follow, as well as hashtags. You can search for specific profiles that you know you don't want to see anymore. Or you can simply scroll through the list to find people to unfollow.
One of my rules of thumb is quite simple. If I go through the list and don't even recognise the username of someone on my 'following' list, I probably don't care too much about missing out on their content anyway!
If you need a bit of a memory jog to remind yourself what type of content someone shares, do this. Click on their username and go over to their grid for a poke around. If you like what you see, keep following them.
Of course, there may be certain people that you'll keep following despite the fact that the content they post doesn't really interest you (sorry bro!). But I would encourage you to try and unfollow as many people as you can to clean up your newsfeed.
How to Unfollow People Without Offending Them

One of the biggest reasons that we tend to avoid unfollowing Instagram accounts that simply don't inspire us is because we are scared of offending someone. Or worse, ruining a business relationship or friendship.
If there is an account that you really would rather not see content from in your newsfeed (but unfollowing them would lead to some awkward conversations) you can use Instagram's 'mute' option.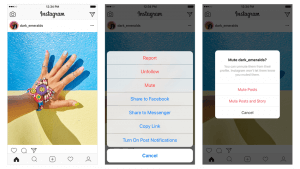 PSSST -> Here's a full blog on how to mute an Instagram account.
If you do happen to unfollow someone on Instagram and they find out and call you out on it, simply be honest with them. Share that you are simplifying your life this year. Explain you are starting a path towards 'digital minimalism'. You may even want to encourage them to go through the list of who they are following too!
Well, there you have it!
I hope you are feeling inspired and excited to kick start your journey to a more inspiring daily interaction with social media.
While we absolutely love us a good scroll on Instagram at Plann. We do think it is super important to make sure that you have a positive mindset and feel that you are positively influenced by the content you consume online.
If you want to be part of the movement to create more intentional, valuable content for your audience, then make sure to pop your name down for the Plann desktop version waitlist! It'll help you to organise your content, choose hashtags and schedule posts in advance. At the end of the day, the whole point of posting is to make sure you are always sharing something worth engaging with.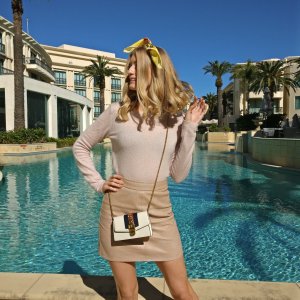 AUTHOR
Mackayla Paul
Working remotely from Brisbane, Australia, Mackayla is part of the Plann Marketing team.
Originally from New Zealand, Mackayla has lived in Sunny Queensland for 10 years now. She has been hosting Instagram Marketing Workshops for Small Businesses in the Fashion and Beauty industry.
Follow @mackaylapaul on Instagram to see more of Mackayla's work!