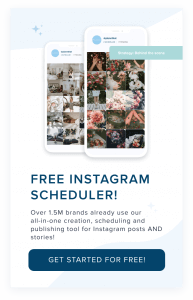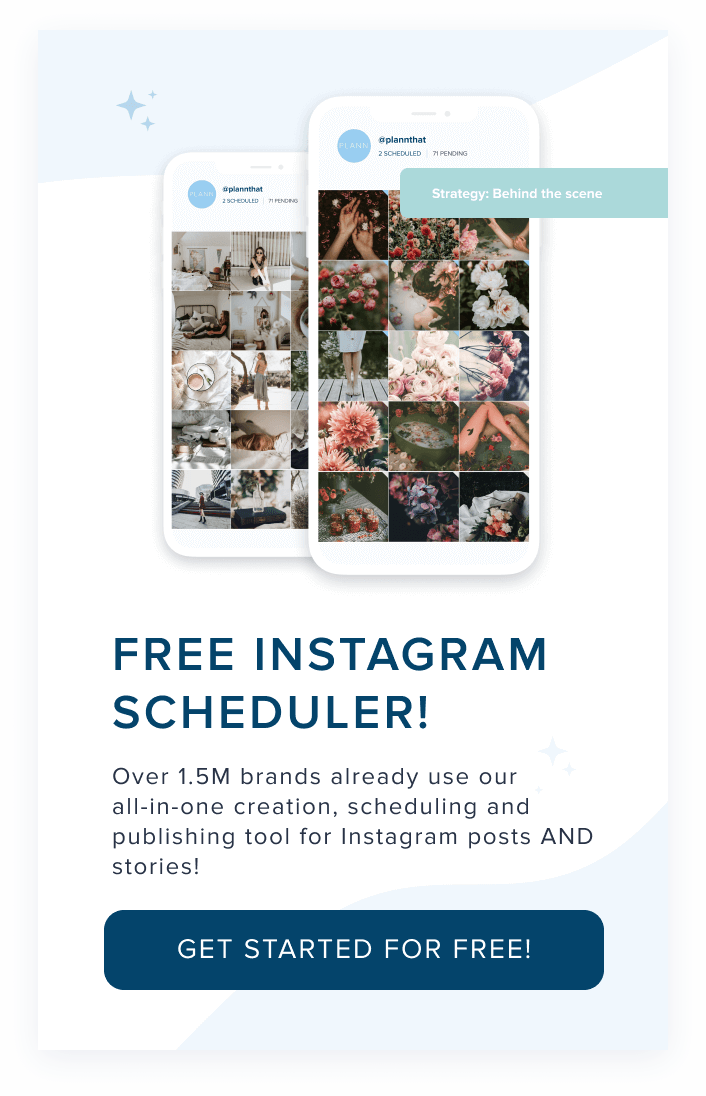 Losing followers on Instagram?

You've been cracking away at growing your Instagram following, spending hours, (days, weeks and months) working on your account but they're not sticking?
You've read a heap of blogs reminding you to check your best times to post, how to use selective hashtags, etc and yes you're doing all of that, but your Instagram followers are still decreasing.
You post another cracking image…then as soon as you roll over in the morning and check your overnight progress – you've freaking gone backwards again and you're losing followers. Gah!
Frustration. Anger. Sadness. Madness.
(throw phone out window.)
How the heck does anyone grow if you keep going backwards?
Here's how to tell if it's them, or if you need to make a few changes.

They started following you yesterday, and now they've gone.
This one's easy – it's them.
There's a popular growth model on Instagram called the 'follow/unfollow' method. They'll sneak into your Instagram account, whisper sweet nothings in your ear and follow you. The only reason is that they hope you're curious to check them out and you'll follow them right back – growing their account.
The next day however they delete everyone they came across and start a love affair with another set of people. Bub-bye.
It seems to work, but does nothing for engagement rates – and in our opinion it's a bit gross. (Hand me a wet wipe!)
Ignore these people, unless they're particularly charming of course.
Instagram followers dropped suddenly?
The lovely folk of Instagram keep an eye on fake, bot, spammy accounts, and every few months they do a big purge and delete HEAPS of them, dropping your Instagram follower numbers suddenly and appearing like you're losing followers.
You'll usually know when this has happened as the news usually reports how Kim Kardashian or The Biebs lost a few million followers overnight. Poor Biebs.
Somehow in your travels you might have been followed by a spam/fake/bot account and you'lll probably notice a drop if Instagram have run a purge.
(if you've bought followers, you're also about to get a shock! You'll find that most of the accounts you've bought also fall into this category and your overnight popularity is about to take a dive.)
Rest assured, there was nothing you could've done here. It's them.
More reading: Should you buy Instagram followers to give your account a boost?
Losing followers? Could it be something you're doing?
There are a bazillion reasons someone might unfollow you on Instagram, but if you're noticing it's starting to happen on mass – here are our reasons that it might be you and our solutions to get on top of it.
1. Photograph quality
Posting low-quality imagery is the fastest way to lose your audience.
Is that photo too dark? To blurry? Probably OK for eBay?
Even if you've got crazy emotional ties, if it's not up to scratch, it needs to go.
It can be tempting to 'post in the moment' but if you're using Instagram for professional reasons, with purpose, competing for eyeballs on the fastest growing visual platform, you'll need to keep your imagery of top quality.
There are many great editing tools available to you to keep your images on point.
2. Overselling
Instagram is a community, so if you're an account that is constantly not taking part in the community and instead post after post is "BUY MY STUFF!!" Then you might be turning your community off and reaching for the unfollow button.
Take a minute to think about your posting strategy, are you taking part in the community as well as dropping in your work to sell on Instagram?
There are four types of posts available to use in your Instagram toolkit. The best way to draw in your audience is to use these 4 different posts to draw Instagrammers into your brand story-telling, bringing them along for the ride and wanting to support you.
3. Over-posting
Posting too often can be a big turn off.
If post-after-post is appearing of the same brand, it starts getting a bit much in someones feed.
We recommend a quality over quantity approach to ensure you're always delivering great content to your audience, here at Plann, at the time of writing this we're happy to post 1-2 a day even though we've read others recommend a minimum of 3 posts a day.
Over-posting on Instagram also includes slicing up your images to create a big grid, your followers don't want to see 9 tiny portions of an image, it's boring and frustrating and leads to being unfollowed quickly.
4. Doesn't fit with your Instagram theme
Your followers started following you because they like what you're doing. You've got a great visual theme going on, your images are great and your followers could probably pick out if it's your post before even reading your account name.
Your bio gives a great description of what you're about, and your followers are interested to see more of that.
Then suddenly you post an image of your cat licking your fingers. Ok maybe not that, but something definitely obscure. Your audience doesn't relate to your off topic posts and after a little while, they've hit the unfollow button and you're losing followers
If you feel like you want to take your Instagram feed in a new direction, that's totally fine, just remember to be consistent with the direction you are taking.
5. Captions
You might be losing followers if they don't feel connected to you, sure they love your images, but that's just one piece of the puzzle.
Creating captions that interest your audience will help draw them in and want to learn more about your story and what your purpose is.
We recommend giving sneak peaks into what's going on in your business, showing vulnerability, what you're working on and injecting your personality into your posts, sometimes an inspirational quote just isn't going to cut it.
6. Engagement
Your followers have come across your post, loved it and left you a comment but never heard from you.
They then scroll up and notice that you're not responding to anyones comments, and then wonder if it's worth following you. You're like the distant cousin no one hears from.
We recommend blocking out time for engaging on Instagram as part of your posting routine.
More reading: How to grow your Instagram engagement rate
Did you notice you were losing followers but turned your account around?
Was there anything in particular that helped?
Leave your thoughts in the comments below!