Need some ideas for unique usernames for Instagram? Well, dip us in cheeto dust because we have some of the most finger-licking-good unique username ideas to get you started.
The road to Instagram fame starts with an eye-catching username, so let's hop right to it!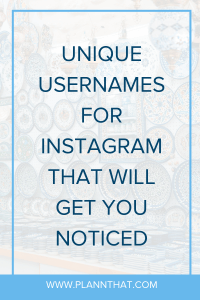 WHY UNIQUE USERNAMES FOR INSTAGRAM ARE IMPORTANT
On Instagram, one of your main goals is to gain the attention of others users and have them engage with your account by liking your posts, following your account, and viewing your Instagram Stories.
One of the easiest ways to stand out on Instagram is to choose a unique username.
But what is the power in an Instagram username? Well, let's say that you leave a comment on another Instagrammer's post and they have a lot of followers. Your comment is interesting, funny, or just very long. It manages to get the attention of other Instagrammers in the comment section and even the person who posted the content.
If you happen to have a unique username that is interesting enough to make others want to click over to your account… you've won the Instagram game.
Huzzah!
You can always change your Instagram username after starting an account. But it is always best to do your research before starting a new Instagram profile so that you can choose the best unique username possible.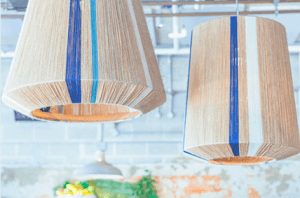 HOW TO CHOOSE A UNIQUE USERNAME FOR INSTAGRAM
There are now over 1 billion users of Instagram worldwide. So finding a unique username is going to be a wee bit tricky if you don't think outside of the box.
What content will you be sharing on your brand new Instagram account for a blog or personal account? This is the first thing to think about when coming up with a unique username.
Will you be sharing your favourite funny memes?
Or, will you be sharing your daily outfit inspiration from affordable stores?
Knowing what your Instagram content theme will be is going to help you in making sure that you choose the perfect username that is sure to get you noticed.
HOW TO CREATE A UNIQUE USERNAME FOR INSTAGRAM
With Instagram already being so popular all over the world, it can be really hard to come up with a unique username idea that hasn't already been snapped up.
But – it is possible to get the unique username of your dreams!
Here are some combinations you can try for coming up with a unique username for Instagram:
* Colour + Brand Name

* Your First Name + A Word That Rhymes With It

* Flower Name + Music Genre
Here are some other ways you could come up with a unique username for Instagram:
* Find a word you like in another language

* Use Alliteration with your first name

* Make a favourite phrase of yours funny by changing a word
Here are some of our favourite examples of unique usernames from our very own Plann user community! These successful Instagrammers have built successful brands from their unique usernames.
* @alishylishy

* @ihavethisthingwithpink

* @marchingaroundtheworld (

her first name is March!

)
LET'S GET STARTED
Now it's time to get your creative thinking cap on and write down a bunch of unique usernames for Instagram ideas.
You could even ask a few of your friends what they think to narrow down your list to get to the perfect Instagram username.
Now, once you've come up with your unique username for Instagram idea… it's time to see if it is available! You can always add underscores or other creative elements to your username to make it easier to read or just so that you can get something cool that is available.
Good luck on your journey to a unique username for Instagram, we know that this is the start of something super exciting for you.
Woohoo!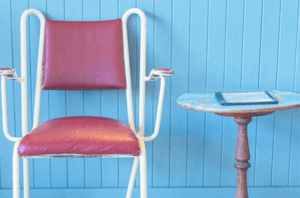 PSSST -> Do you want our best tips for building a successful brand on Instagram? Get the goods here!