You might think the world of social media is slowing down, but Instagram and TikTok are just getting started with brand-new features, tools, and updates to help you engage with your audience, promote your content and drive sales.
From new monetization options on TikTok to the expansion of search ads on Instagram, we've got some brand-new and exciting updates from two of your favorite social media platforms.
TikTok provides more monetization options through the expansion of 'Series'
Back in March of 2023, TikTok launched 'Series' as a way to allow creators to monetize their content and make money by making exclusive content behind a paywall for creators' top fans.
When Series first launched it was only available to a select group of creators. But, now TikTok has opened the door for more creators, brands, and businesses to make money directly through the platform.
So who can sign up for the Series program? From June 6th 2023 creators in select regions will be able to join the program if they meet these requirements:
• You must be 18 years or older
• Have an account that is at least 30 days old
• Have 10K or more followers
• Have posted three public videos in the past 30 days
• Have at least 1K authentic video views in the past 30 days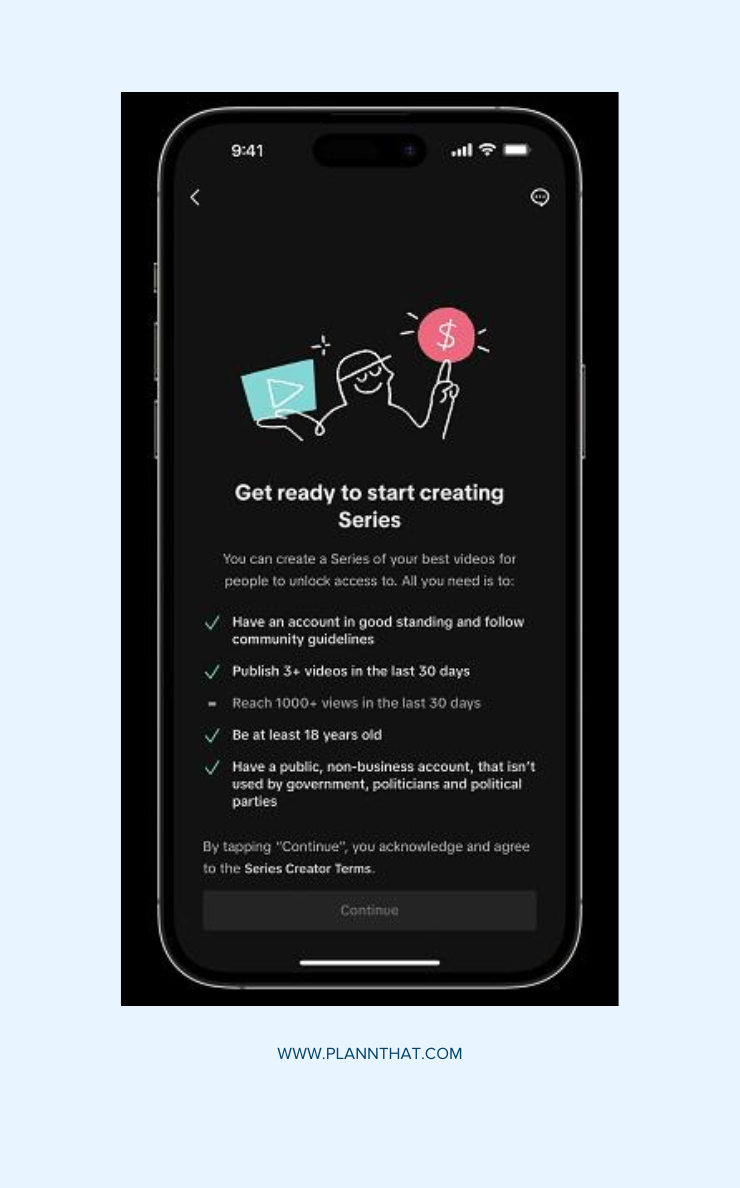 Once you've met the requirements you can share Collections of premium content behind a paywall that your audience and top fans can purchase where you can share up to 80 videos, each up to 20 minutes long.
By giving you the chance to tap into an additional source of revenue, you can easily monetize your content on TikTok.
Since you're given the chance to create longer-form videos through Series, brands and businesses can use this as an opportunity to give their top fans access to content they wouldn't be able to access in short-form.
This could include in-depth product breakdowns, shopping events, and exclusive discount codes to encourage fans to purchase content.
TikTok Academy provides courses to help you level up your content creation
Want to level up your content marketing? You're in luck because TikTok's Academy has just added new resources to help brands, businesses, and marketers use the platform to its fullest potential.
The platform originally launched TikTok Academy back in October last year which only had two courses. But now the platform has unveiled 17 courses with five more courses just recently added.
TikTok says this learning experience is designed to help brands and agencies of all shapes and sizes utilize TikTok for Business with topics ranging from the basics of TikTok to helping brands and businesses turn their audiences into shoppers.
If you're a small business or brand looking to delve into the world of TikTok marketing but you're not exactly sure where to start then TikTok Academy is a place to brush up on your marketing skills and start engaging your audience.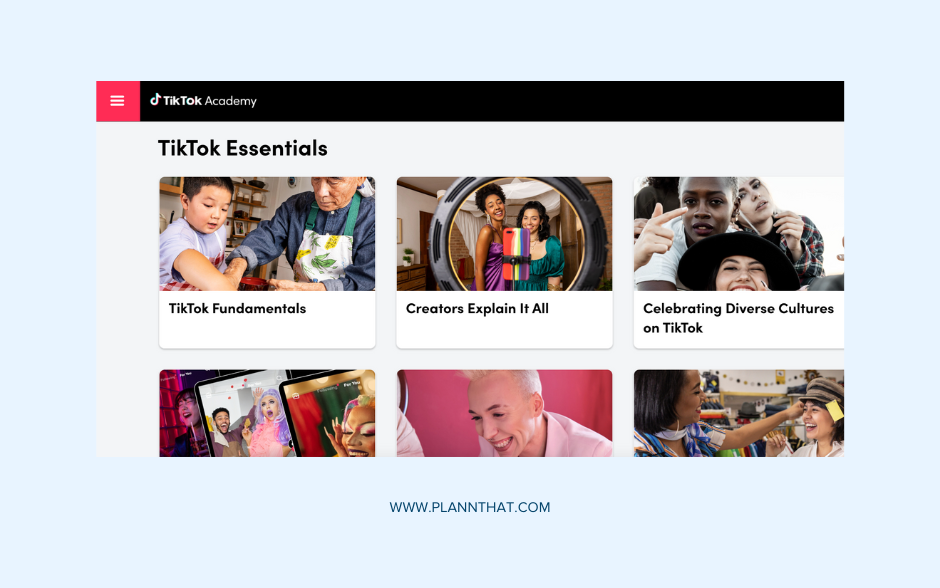 Let's take a look at some of the latest additions to TikTok Academy:
• TikTok Fundamentals: a deep dive into TikTok's three-part framework for running efficient and impactful marketing campaigns through Ads Manager.
• Developing Always-Engaged Strategies: building a powerful and engaged presence on TikTok through a holistic approach, incorporating paid, organic, and creator-led content.
• Creative Codes: learn the six best practices for creating attention-grabbing and results-driven TikTok content.
• Lead generation: turn your engaged audience into high-value customers by using TikTok to generate leads for your brand or business.
• Celebrating diverse cultures on TikTok: learn to engage with multicultural audiences from real creators on TikTok.
Instagram is testing a new AI Chatbot in DMs
Diving into the world of Instagram, Meta has been testing and building a new AI chat option that lets you ask an AI chatbot a bunch of questions within a DM chat threat.
App researcher Alessandro Paluzzi took to Twitter to share the feature where you'll be able to choose from 30 different AI personalities and find the one you resonate with the most.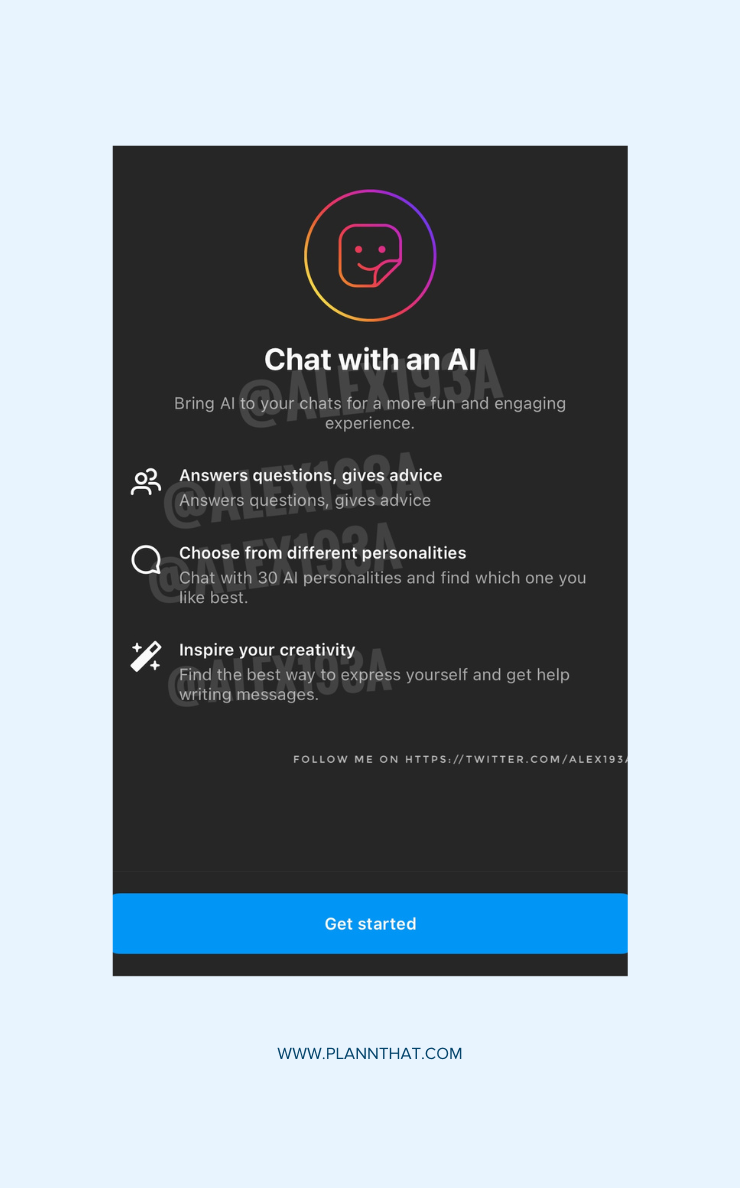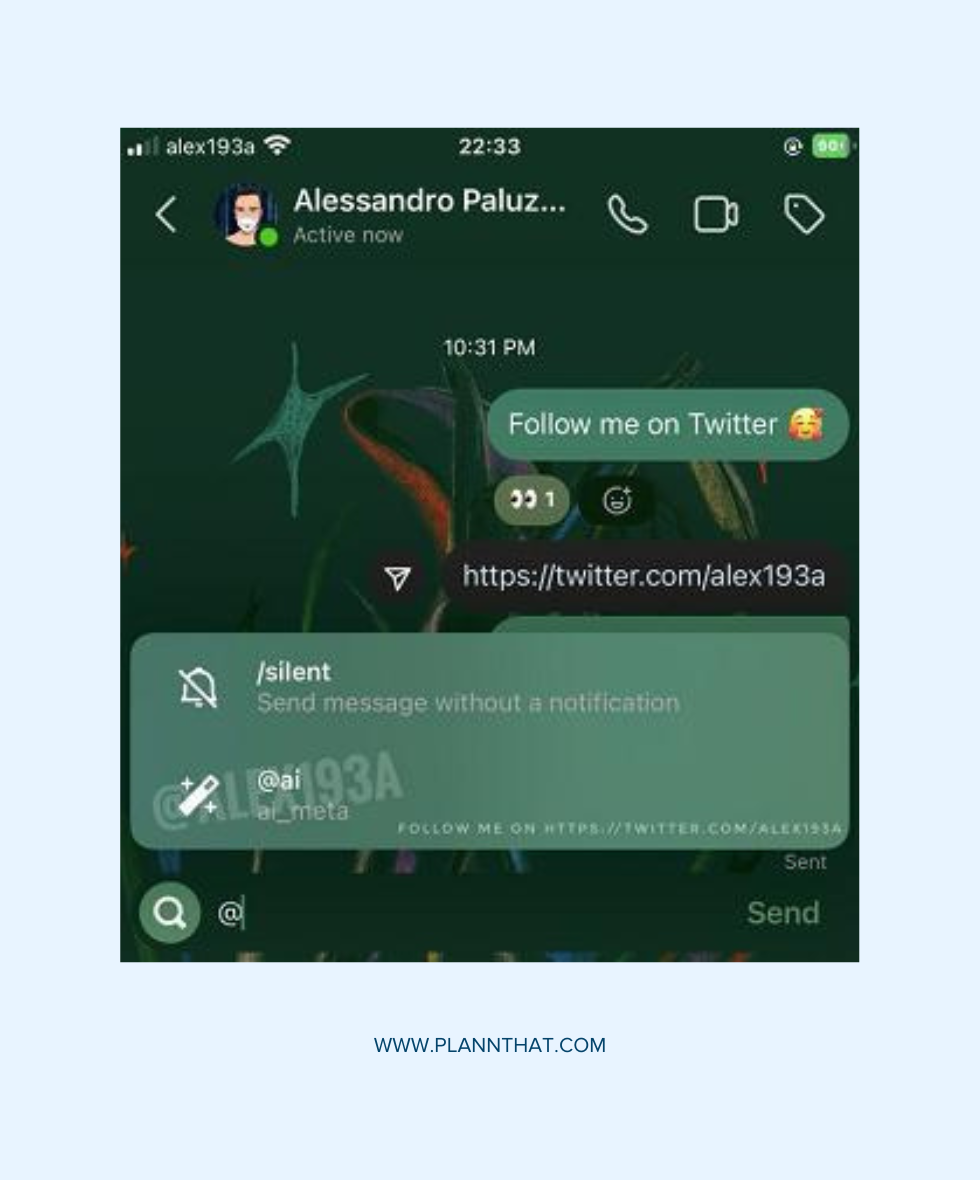 You can ask the AI system any question and it can also give you tips and advice on how to write compelling messages to your audience. As you can see in the example above, you can type @ai in the DM thread which will pull up the AI chatbot that can answer your questions at any time.
So, how can brands and businesses use this feature once it's rolled out globally? If you're getting a tonne of questions in your Instagram DMs and don't have time to personally answer each one of them, you can use the AI chatbot to send out quick and easy messages and choose a particular tone of voice from the 30 options that best resonate with your brand.
New Search Ad Placements on Instagram are here
We already know how important SEO has become on social media, where more and more people are using social media platforms instead of Google to discover new products and services.
Now, it seems Instagram is taking advantage of social SEO by expanding brands' ability to showcase their ads and promotions based on keywords used in a search directly through the platform.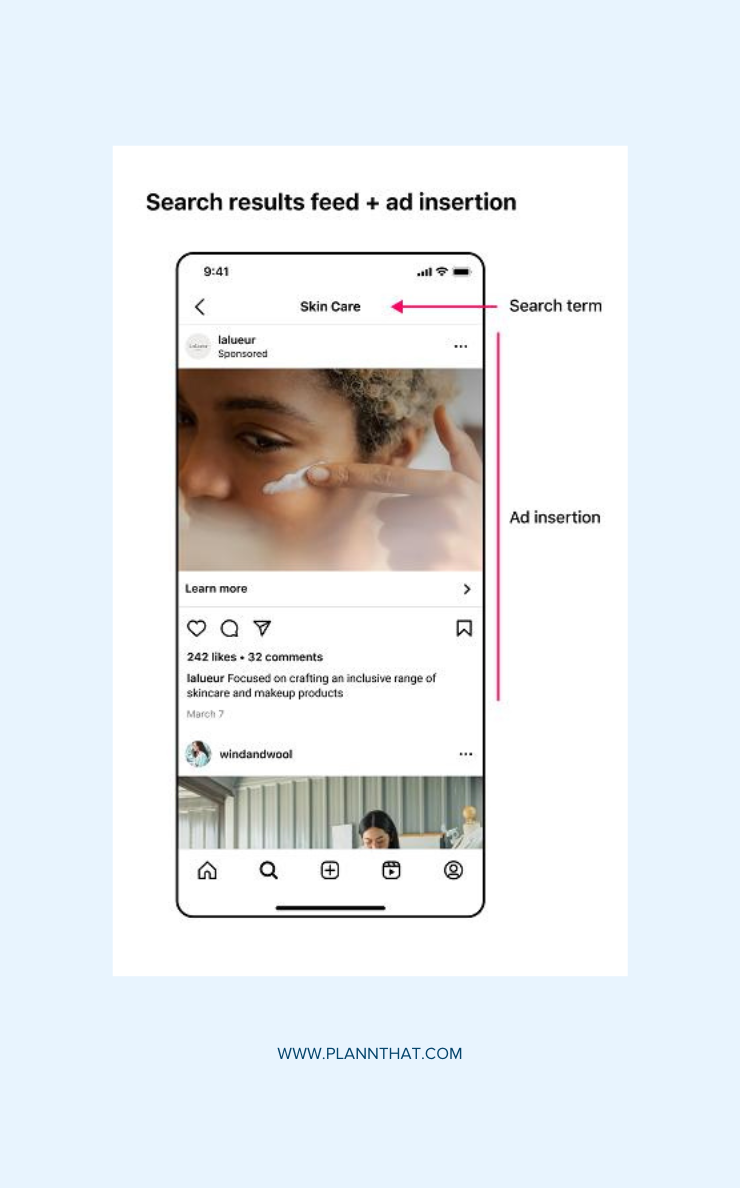 Marketers, brands, and businesses will be able to create and place their Instagram search ads and use third-party social management platforms (like Plann) to provide full-service ad creation, analytics, and insights through their respective platforms.
That means you don't have to go directly through the native Instagram platform to run your search ads or find detailed insights about their performance. Instead, the third-party platform you use to schedule and manage your content will be able to give you insights into how your campaigns are performing.
Ready to supercharge your success on social media?
Looking for an all-in-one content creation suite that allows you to manage your social media channels effortlessly? From mapping out your strategy and designing your graphics to saving plug-and-play hashtag sets, you'll find everything you need inside Plann.
Go on, and redeem your 7-day free trial of Plann Plus. If you don't like it, keep using Plann for free!