There's never been a better time to branch out into social commerce! But where should you begin?
The influence of social media is on the rise. That means that there are plenty of opportunities to build brand awareness, boost website traffic, and increase your sales. Once known for its marketing power, social media is today home to its own sales channels and tools!
Adding social media shopping to your eCommerce repertoire can have an incredible impact on your overall business success. Social shopping platforms allow you and your products to reach new audiences in their native environments. Hello, sales success!
If you've been thinking about social media shopping but find yourself unsure of where to get started, Plann is here to help! Today, we're teaching you everything you need to know about social sales channels.
What is social media shopping?
Social media shopping allows brands to sell their products to customers through social media platforms. Rather than direct users to your own eCommerce store, social shopping tools allow users to discover, browse and purchase products directly from your social channels.
Once, making sales only happened in person. Soon, sellers began directing consumers to online stores and eCommerce websites. And now, the next phase in the shopping revolution brings commerce to a new digital space.
With native social media shopping tools, you can set up digital shopfronts directly on your marketing channels. Social commerce is gaining momentum, with experts predicting social commerce to be an industry worth a whopping $1.2 trillion by as early as 2025.
As shoppers continue to flock to social media shopping platforms, businesses have new chances to reach new customers, showcase their products and make a sale (all within just a few taps).
The value of social sales
Social media shopping tools offers plenty of benefits for buyers and businesses alike!
On social media, consumers are able to shop more easily than ever before. They can search products intuitively, using algorithms that predict their interests and purchasing habits. Buyers can shop a wide range of products without ever leaving the comfortable and familiar social media environment.
For businesses and sellers, social media shopping is a new kind of power. As businesses continue to capitalize on the high-conversion rates of social media advertising, they can now bring their sales strategies into the same digital space.
By marketing, advertising, communicating, and selling in one intuitive environment, businesses can up their branding game and take control of their sales stats. In a social commerce world, what you share on social media can have a direct effect on the success of your sales strategy.
That's not to mention the help of social media algorithms, which predict buyer interest and recommend products to the consumers most likely to purchase them. Easy, automatic advertising? Yes, please!
Getting started on different social shopping platforms
As social commerce builds popularity, most of the big social media players are hopping on the bandwagon with their own social media shopping tools.
Every platform is unique, providing specific audiences, features, and conversion opportunities. Here's a basic guide to help you get started with the most common and effective social sales channels.
Social Shopping Platform 1: Facebook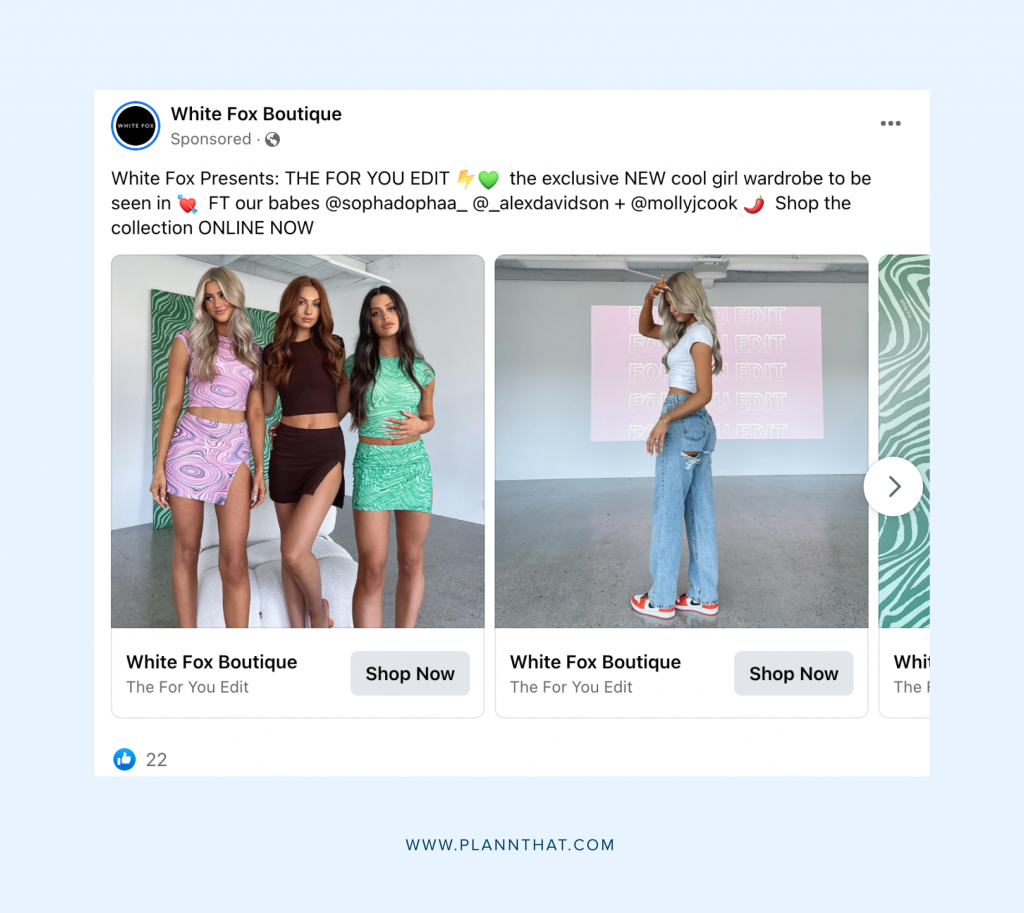 Facebook was an early adopter of social commerce! Today, the platform is well-loved by shoppers looking for all kinds of products and wares. Facebook is a true asset on the online shopping scene, with sales tools working collaboratively with both paid and organic marketing.
To start selling on Facebook, you'll need to create a Facebook storefront that links to your business page. Using the Meta Business Suite commerce manager, you'll be able to upload product details, including photos, descriptions, and prices. You can even create collections and catalogues to influence the buyer's journey!
Facebook shopping tools allow you to share your product listings to Facebook Shop and Facebook Marketplace, where they can be easily found by soon-to-be buyers. Plus, you can access great insights and analytics to help you track sales performance.
Social Shopping Platform 2: Instagram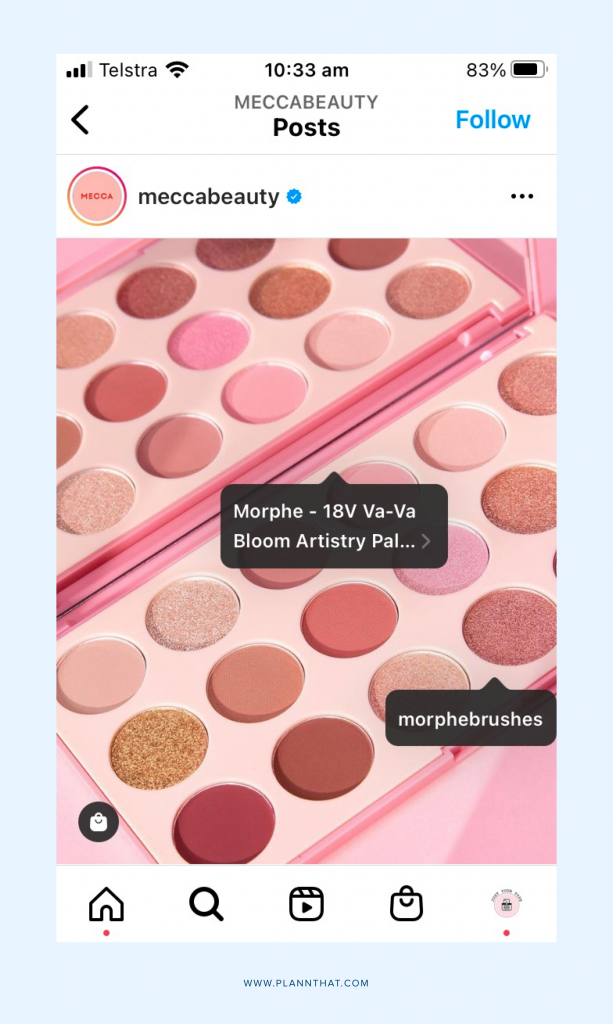 Like Facebook, Instagram was early in the social shopping space. The platform is a popular choice for businesses, allowing users to tag products in visual images that appear to younger millennial and Gen Z buyers. Shopping tools on Instagram are compatible with both paid and organic content.
To get started with Instagram shopping, you'll need a business account and a few followers at the ready. Once you qualify to set up a store, you'll be able to navigate to the shop editor and upload product details whenever you like.
You can also manage your Instagram store from the Meta Business Suite, accessible via Facebook. You can leverage the power of Shoppable Instagram Feed by displaying them to your site visitors to grab their attention instantly.
Instagram shopping is well known for its excellent discoverability tools, which make it easy for buyers to find your products. You can keep track of your sales using the app's in-built insights and analytics tools.
Social Shopping Platform 3: Pinterest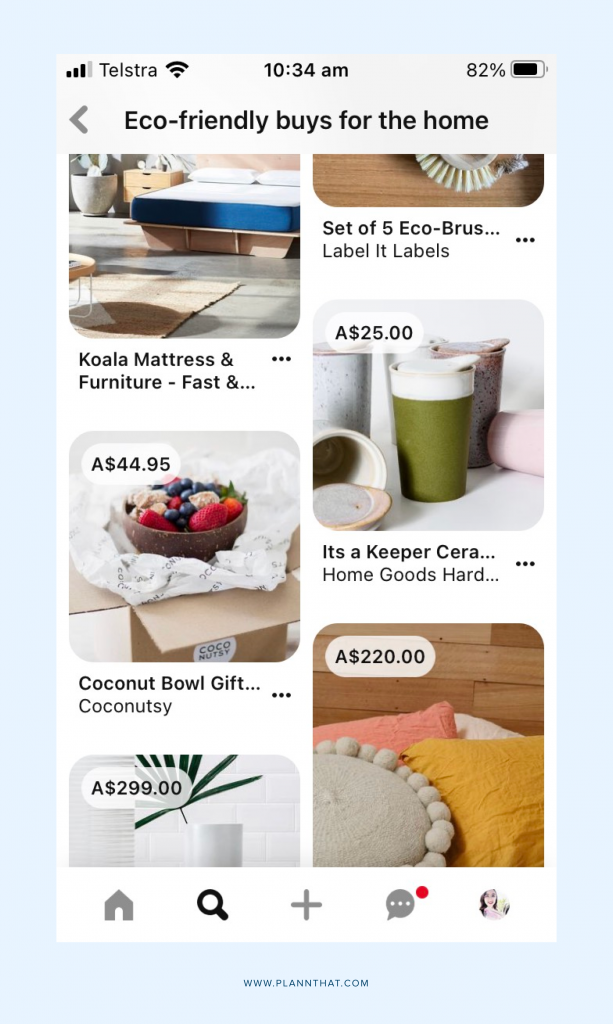 Pinterest is a great addition to any eCommerce strategy, allowing you to make the most of a highly sales-motivated platform and audience. On Pinterest, you can target a largely female audience with both in-built shopping tools and outbound links.
To begin selling on Pinterest, ensure that your account is set to business mode, then start setting up shop! You can create product pins and entire catalogues that group your products as clearly and logically as your website does.
Loved for its sales-driven userbase, Pinterest is all too aware of its business power. That's why the app makes it easy to connect to other eCommerce tools, including your Shopify account! Uploading products and tracking sales are becoming quicker and easier than ever.
Other social shopping platforms to consider
Wondering where else you can sell your products on social media? Your customers are on Facebook Messenger, so you should be too. The Facebook Messenger Marketing Bot gives your customers easy access to information and support, while also improving your brand's perception in the eyes of potential customers. There are plenty of social media platforms to choose from! Among the most popular are TikTok and Snapchat, but you can also sell on Twitter, Twitch, and even WhatsApp.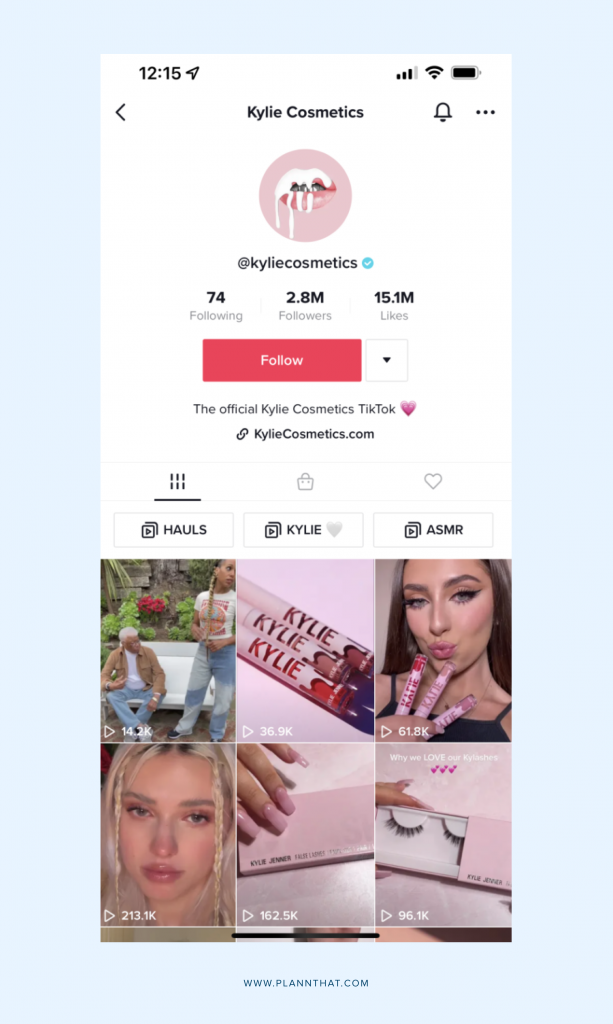 As social commerce continues to thrive, tools, features, and options are only set to grow. Soon, it will be possible to sell in any social media environment. That's all the more reason to boost your social media marketing strategy and get good at running social ad campaigns!
Plann'ing for sales
Our Plann'rs are already using social media shopping tools to conquer the eCommerce world! The Plann app allows you to organize and schedule social media content in support of a successful sales strategy.
Ready to give Plann a try? Sign up for a free 7-day trial, and prepare to start selling on socials!