"Can't stop, won't stop"
That's the unofficial motto of the social media world! As we all know, it moves at the speed of light, spitting out new apps, features and updates like it's nobody's business.
View this post on Instagram
While keeping up with all the latest social media news is a full-time job in itself (and let's be real, you don't have time for that!) it's still important to stay updated. By being aware of new features and growth strategies before they land in your lap, you can get ahead of your online competition and stand out online!
From upcoming Instagram updates to new ways to monetize your Twitter following, here are the latest updates that should be on your radar.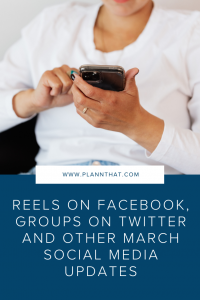 Instagram is rolling out an auto caption sticker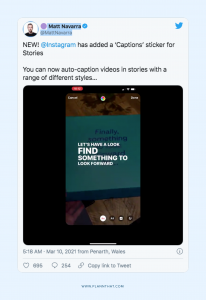 Close captioning your stories is about to get a loooot easier, thanks to a new sticker Instagram is testing. According to social media expert Matt Navarra, the feature looks is essentially an 'anchoring point' for your captions. You just add it to your story like you would a sticker like polls or questions, and it will transcribe your voice while you speak. You can also customize this with different fonts, colors and animations. Then, when your followers watch your story, they will be able to read along as you talk.
This sticker is set in absolute gamechanger — not only just for accessibility for those with impaired hearing, but also for people who prefer to watch videos with the sound off! While the feature looks like it's reasonably accurate, it's important to keep in mind that results may vary depending on your accent and voice. But considering it's been rolled out as we speak, you should be able to test it for yourself any time now!
Facebook is testing own version of Reels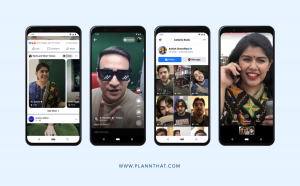 Yep, you read that correctly. Facebook, the company that owns Instagram, is testing their own version of Reels — not to be confused with Instagram's feature, Reels! While the tool is essentially the same as Instagram's short-form video feature, the two exist separately. Facebook Reels will allow users to capture videos from inside the Facebook app on mobile and it will appear in newsfeed, but won't publish to Instagram. 
Currently, they're rolling this feature out across India and it's not entirely clear what their plan is going forward. But personally, we're hoping that they focus instead on the ability to share Instagram Reels automatically across Facebook, which they're also currently testing!
TikTok has expanded Q&A feature to all accounts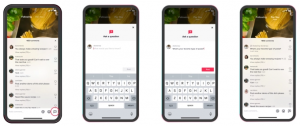 You might have noticed a 'Q+A' button on some bigger TikTok accounts. This invite-only feature allowed users to ask some of their favorite creators their burning questions. 
The good news is, this feature is now being rolled out to the masses, giving all TikTok users the option to display the Q&A button on their profiles. This will allow your followers to get to know you a little bit better by sending through questions, which you can answer in your TikToks (which is also great for giving you content ideas for your next video!)
Originally, this feature was only available to users with over 10,000 followers and who had a minimum of 10,000 views in the last 30 days. But now, anyone can add it to their profile, provided you're over the age of 18 and have a creator account (which you can change by upgrading to a pro account)
To turn on the Q&A feature, go to the privacy page under Settings, then select "Creator," tap "Q&A" and then "Turn on Q&A.
Twitter is launching 'Super Follows' and groups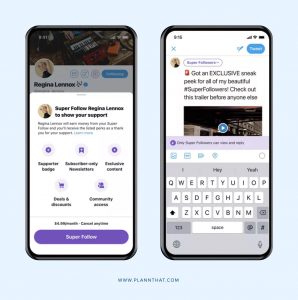 Twitter might not be as vocal as some of the other large platforms — but make no mistake, they're making serious moves! First, they rolled out Fleets last year, then their own answer to Clubhouse, Spaces. Now, they're working on adding two exciting new features to their repertoire.
The first is 'Super Follows' — a feature that will allow creators to charge their users for paid subscriptions for premium content. The monetization includes bonus tweets, access to a community group (more on that soon!) subscription to a newsletter, or a badge indicating your support. 
Piggybacking off the popularity of business models like Patreon and Onlyfans, it's a way for Twitter creators to get paid for the content they're putting out (with Twitter presumably taking a cut) So far, it's not clear if there will be any eligibility requirements for Super Follows yet, or if it would be available to all users.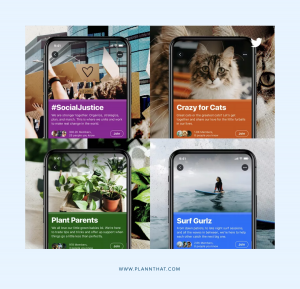 Twitter's other new feature which goes hand in hand with Super Follows is 'Communities.' Like Facebook groups, these seem to be closed communities that bring together Twitter users with shared interests. Users will be able to create and join groups around specific interests — like, say, surfing or plants — allowing them to see more tweets focused on those topics. As mentioned, it looks like users will be also able to charge for access to these communities via Super Follows.
So far, both of these features seem to be in the super early stages of development, with Twitter so far just unveiling these plans to investors. But, we're excited to see if they come to fruition!
Creators can now use YouTube 'Merch Shelves' to sell digital products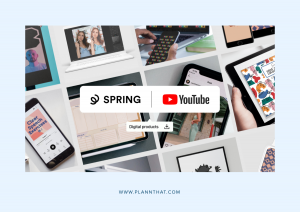 While ads and affiliate sales can be lucrative, many creators find that digital products is where the real, 'leave your job' money is. So, this new addition to an existing YouTube feature is set to be a gamechanger!
'Merch Shelves' have been a thing on the platform since 2018, when YouTube partnered with eCommerce tool Spring. But previously they could only be used to sell physical merchandise like tees and mugs. Now, creators will be able to use the tool to sell virtual products like eBooks, presets and even music, right from inside their channel. 
Spring anticipates that digital products will make up a one-third of creator merch revenue by the end of 2022, so this is set to be huge! The feature has already being rolled out to Beta users, with content creator Sarah Williams selling more than 2000 copies of her ebook within the first week of launch, and lifestyle creator Sadie Aldis selling more than 4000 presets!
YouTube and Spring are rolling out this feature this week, so eligible creators should see it in their account today. 
Songclip has raised over $11 million to bring music to social media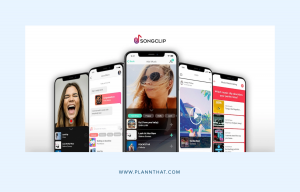 It's no secret that music licencing is a bit of a contentious issue on social media, with Instagram completely blocking users from using music in their  Reels in some countries. But, one startup is on a mission to solve it — and with plenty of backing to help them along the way!
Music licencing and editing app Songclip recently announced that they raised over $11 million in their latest seeding round. The app allows users to choose from a library of thousands of royalty-free songs and add them to videos.
But, according to Songclip, adding music to your TikTok and Reels videos will be just the tip of the iceberg. "That is not the end of how music is going to be a feature, that is a beginning."  Songclip co-founder and COO John vanSuchtelen told TechCrunch. "In the next nine to 12 months … just like you never have a phone without a camera, you're not going to have an app without music clips as a feature when you make videos." Is audio the future of social media, with the potential to surpass video? Only time will tell!
The world of social media moves fast, but we're faster! Make sure you're on our mailing list so you never miss a social media update.