Ever wondered how to go about re-posting OTHER people's videos on platforms like Facebook and Instagram?
Maybe you want to channel one of the biggest upcoming social media trends of 2021 and post a meme with an animated gif on your grid?
Or, perhaps you'd like to re-share videos of customers using your product or create a collage of the best TikTok's in your niche?
Whatever the reason, it's not always a straightforward process.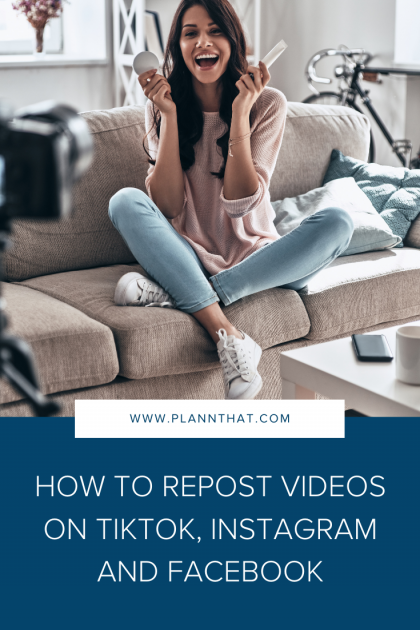 In this post, we are breaking down all the ways you can save other people's videos from TikTok, Facebook and Instagram onto your phone or desktop.
But before you start reposting, keep this in mind: Online content is protected by copyright law. Always get permission from the original creator before you share their content on your platforms and don't forget to credit them in your caption.
How to Save a Video That Someone Else Posted on TikTok
TikTok makes it ridiculously easy to save videos to your device — as long as it's a public video.
If you want to download a private or protected video on TikTok, you'll need to download a third-party tool.
How to Save a Video That Someone Else Posted on Instagram
Instagram makes it a bit harder to download someone's video from the app. You can't do it natively and will need a third-party app.
How to Download Instagram Reels on an Android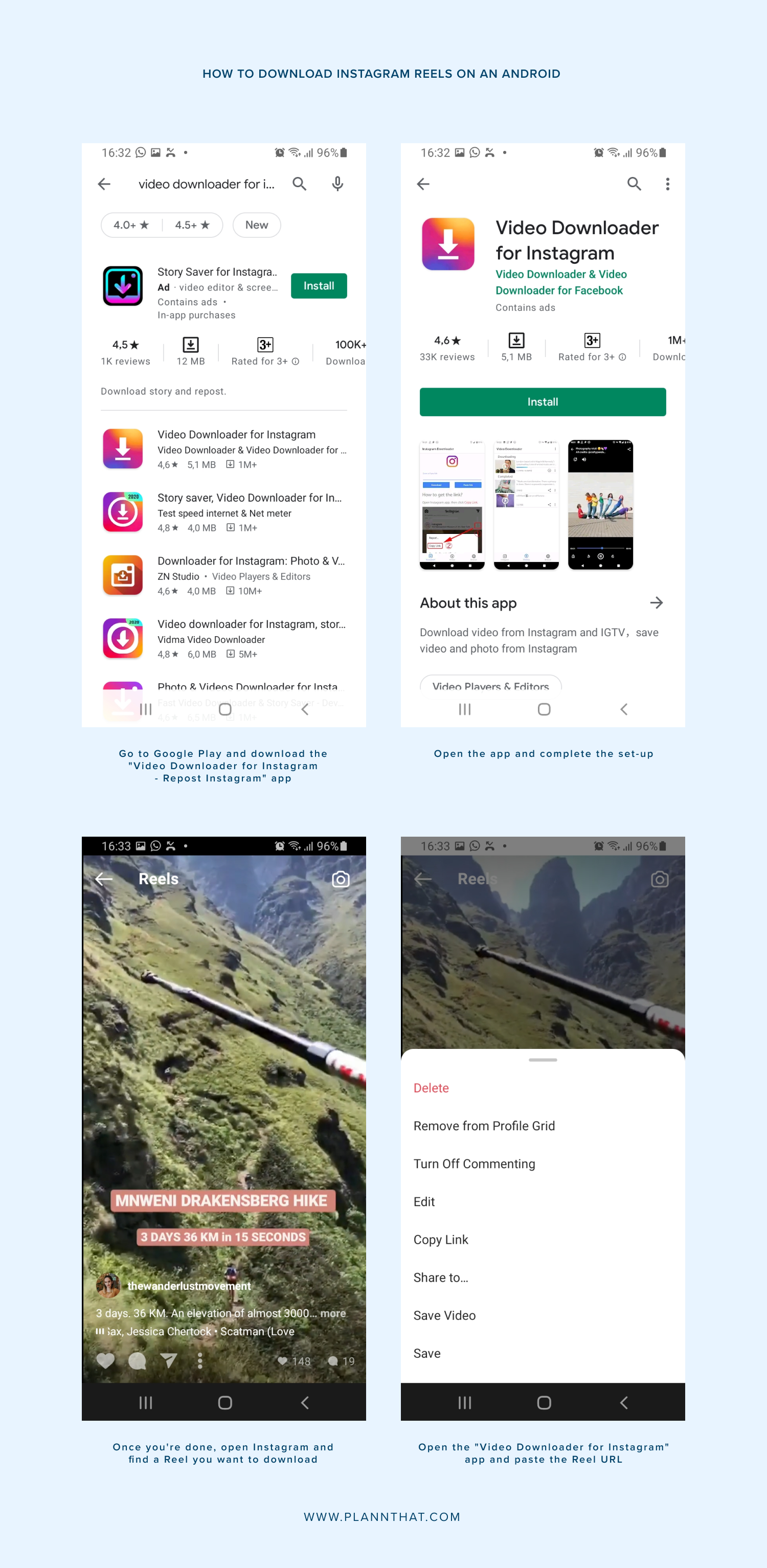 • Step 1: Go to Google Play and download the "Video Downloader for Instagram – Repost Instagram" app
• Step 2: Open the app and complete the set-up
• Step 3: Once you're done, open Instagram and find a Reel you want to download
• Step 4: Tap the three vertical dots next to the video and tap "Copy Link."
• Step 5: Open the "Video Downloader for Instagram" app and paste the Reel URL
• Step 6: Download the video, and you'll find it saved to your phone's gallery
How to Download Instagram Reels Via a Screen Recording
If you don't want to download a third-party app, use the screen recording method.
Step 1: On your iPhone or iPad, add 'Screen Recording' to your 'Control Centre' If you do not have this icon, go to 'Settings' -> 'Control Center' -> 'Customise Controls' -> 'Screen Recording'.
Step 2: Open Instagram and find a Reel to download
Step 3: Swipe downwards from the top of the screen to open the Control Centre menu
Step 4: Select the recording icon, and a countdown will start for your screen recording
Step 5: Head back to Instagram and play the Reel
Step 6: Once the video is done, stop the screen recording by tapping the red status bar at the top of your screen
The screen recording will automatically save to your phone, and you can share it on your other social media platforms.
For Android users, you can also use your phone's built-in screen recorder, or you can download a third-party app like Screen Recorder or Az Screen Recorder from the Google Play Store.
How to Download Instagram Reels on Your Desktop
Save precious storage space on your phone by downloading Instagram Reels directly to your desktop.
It can also make editing the footage on your computer much easier (if you want to do a mash-up of the best Reels in your niche, for example).
Here are some of the best options available:
InGramer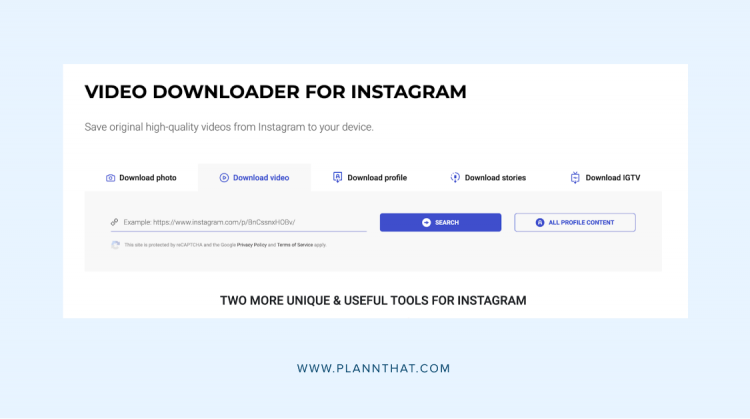 InGramer lets you download videos and photos from Instagram.
All you need to do is click on 'Download Video', paste the URL for the Instagram Reel and click on 'Search.'
The page will reload, and you'll see a grey 'Download' button underneath the video.
Click on it to save the Instagram Reel to your desktop.
Download Instagram Videos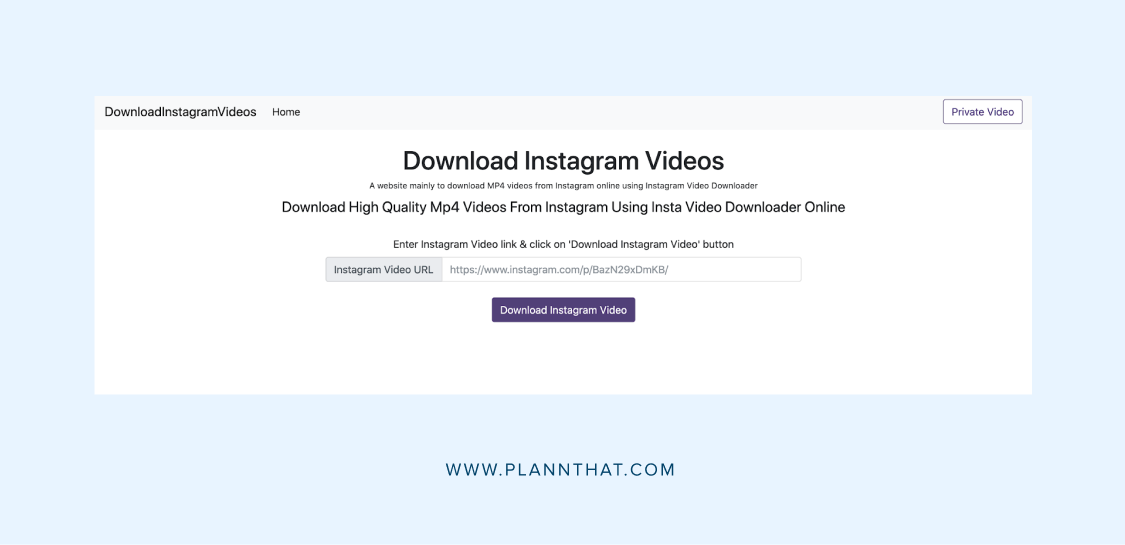 Download Instagram Videos is another easy-to-use website which will help you download a Reel in seconds.
Simply copy and paste the video Reel into the search bar and click the 'Download Instagram Video'
The site will then source the video and give you the option to download it as an Mp4 file when it's ready.
How to Save a Video That Someone Else Posted on Facebook 
While Facebook doesn't give you an in-app option to download another user's video, there are plenty of other websites and apps you can use.
Download Facebook Videos to Your Android or iOS Device
The easiest way to download a video from Facebook on your phone or tablet is with the app Friendly For Facebook.
It's available on iOS and Android.
The app adds usability features to Facebook, giving you an option to download any video on the platform.
All you need to do is start playing a video on Facebook and tap anywhere on the screen. You'll then see playback and menu information including a 'Cloud' icon on the lower-right corner of the screen.
Tap on it to select the download video and save it directly to your device.
Download Facebook Video to Your Desktop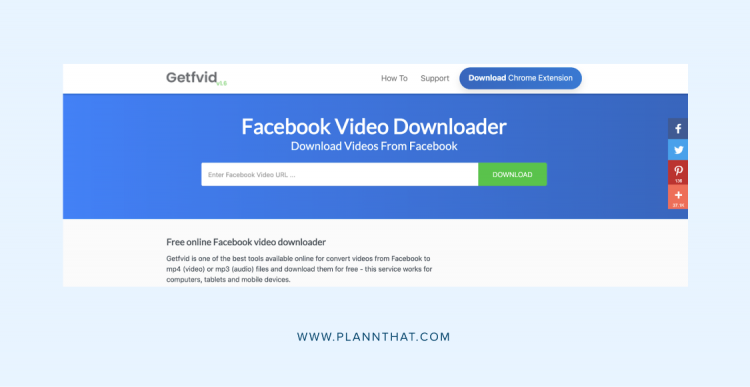 GetVid is a website that makes it super easy to download any video from Facebook.
Copy the video link, paste it URL box on the site and click 'Download.'
You can also add the GetVid Chrome extension to your browser and download Facebook videos at the click of a button without having to navigate to another page.
The Best Way To Find Videos To Use On Social Media
As easy as it is to repost other people's videos on social media, it's not always the safest option. If you don't have explicit permission from the creator to repost their content, you might find yourself on the wrong side of copyright law. If you don't have the capacity to create your own videos from scratch, there are hundreds of royalty-free stock videos from sites like Pexels and Unsplash that you can use right within Plann. You can also make use of the free stock videos inside Canva!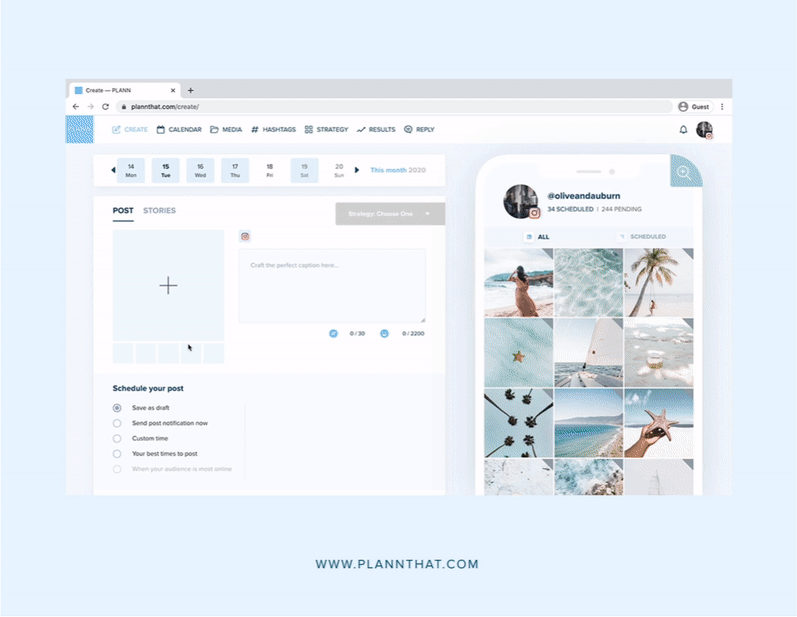 Sign into Plann to start scheduling your beautiful and engaging videos today