What if we told you that you could repurpose your Instagram Reels, save time on content creation, and achieve double the impact with each social media post?
Sounds like a pretty sweet deal, right?
On most social media platforms, video content is on the rise. This can mean great things when it comes to building your follower count and reaching new people online. And thanks to the gift of repurposing, it doesn't even have to be time-consuming.
By reusing your video content across multiple platforms, you can reduce your workload and make the most of every post. Find out how to use Reels on Instagram to kickstart your TikTok strategy!
Reels vs TikTok
Okay, so Instagram Reels or TikTok videos? Which is the better choice?
The truth is, both Instagram and TikTok share similar tools for reach and engagement on video content. Both platforms allow users to share short-form videos, joining in on challenges and taking part in viral trends.
Reels are still a relatively new feature on the Instagram platform. Instagram is still making changes to how they work and how they perform, and audio clips are often drawn from other apps.
Meanwhile, TikTok has made video its focus since day one, with users able to create and share content quickly and easily in response to in-app trends.
On social media, it truly seems that video is the way of the future, offering plenty of opportunities for growth regardless of which platform you choose.
Users frequently debate the benefits of Reels vs TikTok, but we say two chances are better than one when it comes to getting discovered online. So, why not use both?
If you're feeling confident, you could even add in a third video-sharing option with YouTube Shorts!
Why reuse content?
The key to a good social media strategy is working smarter, not harder.
By repurposing videos to appear on more than one platform, you can cut back on the time it takes to create content while still reaping the rewards of a multi-channel approach.
Users across many different niches have started to reuse TikTok videos as Instagram Reels and vice versa, targeting different audiences on different platforms. Why should creative on-brand content go to waste after just one post?
Reusing content is a great way to save time while capitalising on the growth potential of multiple social media platforms.
Editing short-form videos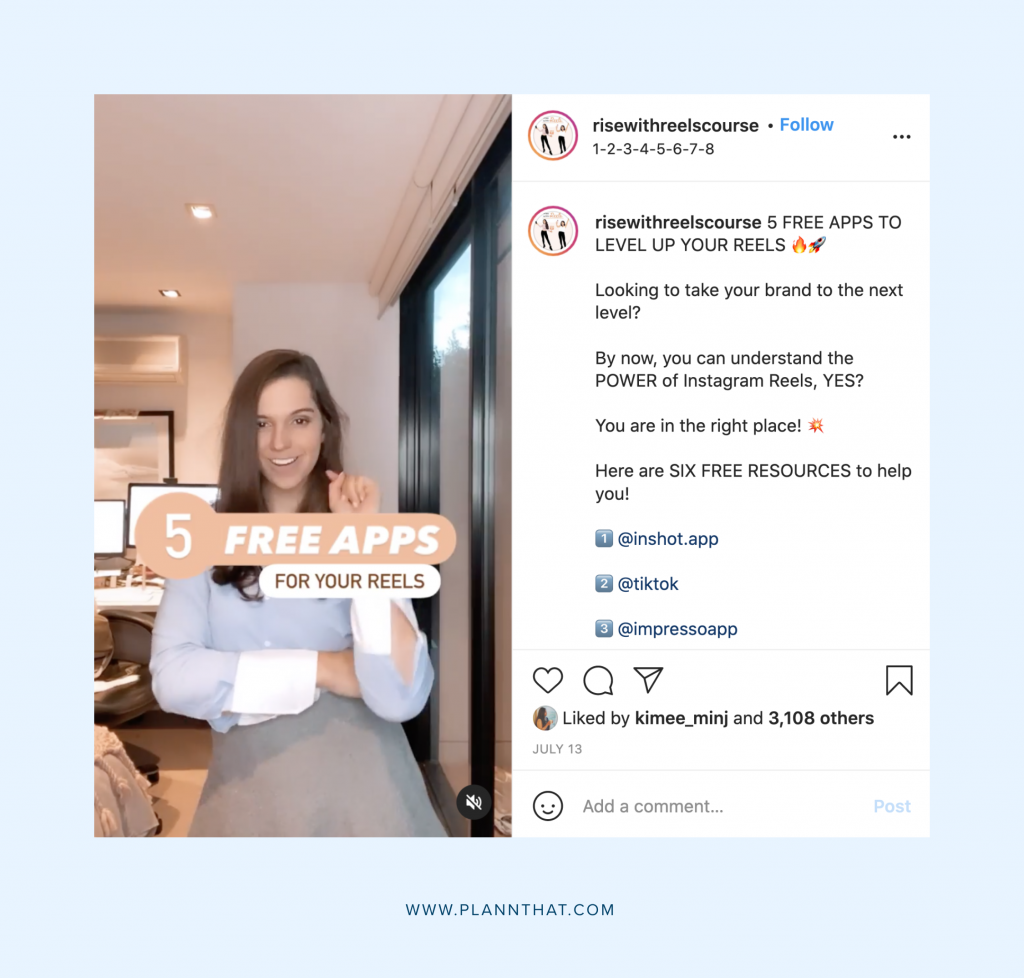 On Instagram, TikTok, and YouTube alike, editing is where the magic happens for short-form videos.
In editing, you can add text (including captions), incorporate eye-catching transitions, and align audio with video footage. These things encourage users to watch your clips, engage with your message, and even follow your account in hopes of finding more content.
While there are many external video-editing apps, you can also edit directly through Instagram, TikTok, or YouTube. Choose the platform with the interface you find easiest to use.
If you're planning to repurpose your videos across multiple social media platforms, it's a good idea to have this in mind before you start editing. Try to chase ideas, formats, and even captions that will work just as well regardless of where you're posting.
Setting video length
How long can Reels be on Instagram? How long can TikTok videos be? What about YouTube Shorts?
If you find yourself asking these questions, you're not alone. On all platforms, regular updates mean that maximum video duration changes often.
The time limit for Instagram Reels rose from 15 seconds to 30 seconds to 60 seconds. Anything longer than a minute is your cue to switch over to IGTV.
On TikTok, videos can be a little longer. TikTok videos started with a maximum length of 60 seconds, which has now risen to 3 minutes.
Following Instagram's lead, on YouTube Shorts, you can share videos that are up to 60 seconds long.
It's important to remember, though, that you don't have to use every second available.
Users look to Reels, TikTok, and YouTube Shorts for quick, easy-to-consume content. Some of the most popular videos, which are still full of value, are only 5 to 15 seconds long!
Downloading and reposting clips from TikTok and Reels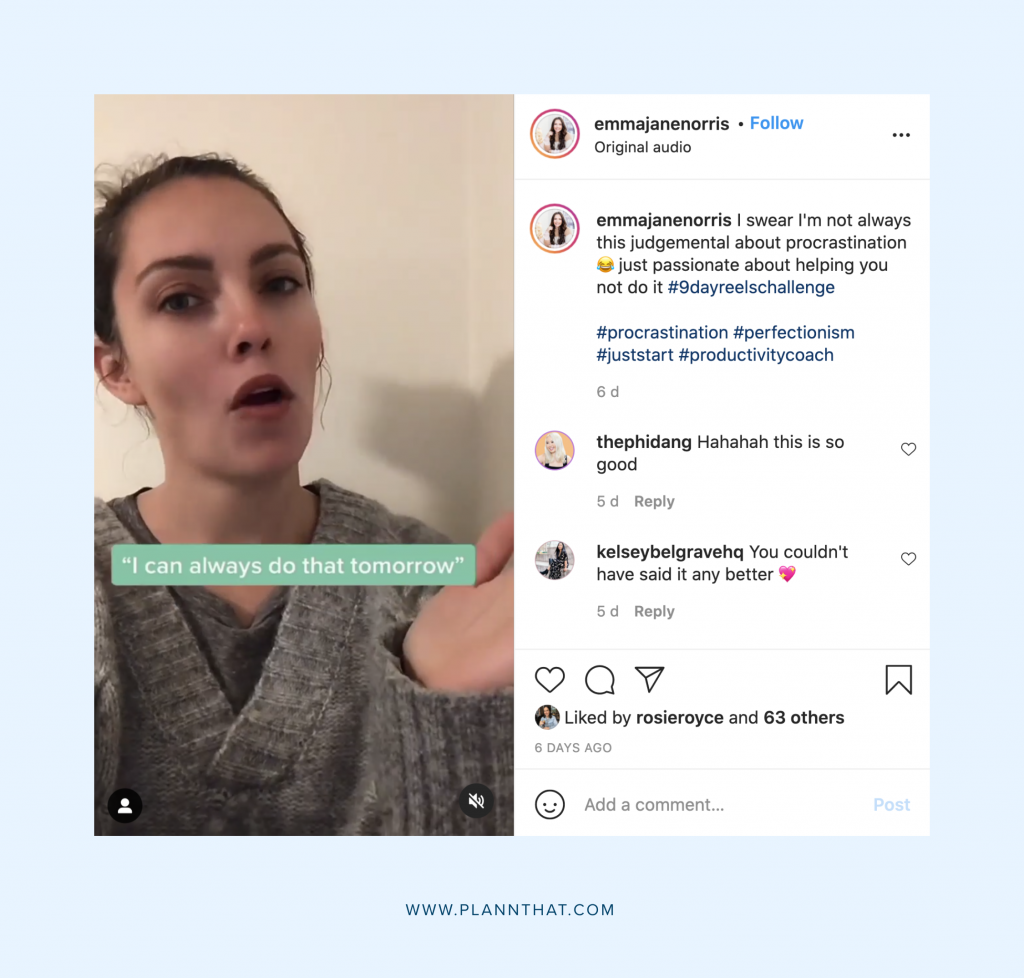 Wondering how to download a TikTok video for use on Instagram or vice versa?
On TikTok, videos appear with three symbols – a heart, a speech bubble, and an ellipsis (three dots) – on the right side of your screen. When you click the ellipsis, you'll have the option to save the video to your device's camera roll.
Similarly, Instagram Reels appear with four symbols – a heart, a speech bubble, a paper plane, and an ellipsis – on the right side of your screen. Clicking the ellipsis will trigger a menu, where you can choose to save the video to your camera roll.
Once you've downloaded your video, you'll be able to access it offline and upload to other platforms as you please. Simple, right? But there are a few minor pitfalls to watch out for …
Avoiding the pitfalls of repurposing video
Social media platforms are great at branding their content, and that includes the content that you share on those platforms.
Enter watermarks, which appear on all downloaded Reels and TikTok videos.
Watermarks can stand in the way of reach opportunities, with neither Instagram nor TikTok wanting to promote content branded with a competitor's logo.
There are three possible solutions to watermarks.
1. You can crop watermarks out in your camera roll. This is a simple solution, but it can pose challenges when uploading, as cropping will alter your frame size.
2. You can use a dedicated app to remove watermarks. SnapTik, SaveTok, and Apowersoft Watermark Remover are helpful tools. Just make sure that removing the watermark doesn't affect your video's resolution.
3. You can film and edit videos outside of social media before uploading. This way, your video won't be watermarked with a social media logo, but you also won't be able to use features like stickers or in-app filters.
Plann'ing ahead
Using short-form video content is the best way to grow your social media in 2021, reaching new audiences and building your influence.
By Plann'ing ahead, you can take the stress out of social strategy and have fun while sharing powerful digital content.
Sign up with Plann today, and start Plann'ing your social media video posts (yes, that's right — we now support scheduling + auto-posting Reels!)