Determined to 'Reel' your way onto the Explore Page, but struggling with how to edit Instagram Reels?
With Instagram pushing the feature more than ever, it's the best way to grow your Instagram account in 2021.
The only problem? Editing in Reels isn't always a smooth process.
The feature is quite limited compared to TikTok (no voice-overs or fancy transitions), and with Instagram not pushing videos with the TikTok logo, you can no longer use that hack as a workaround.
View this post on Instagram
And then there are the glitches. Raise your hand if you've been personally victimised by Reels de-syncing your audio in your drafts?
The struggle is Reel!
The solution? Learning how to edit Reels outside of Instagram using simple apps.
Below, you'll find a list of the best apps for editing Reels on your smartphone or laptop and perfectly cropped to the 9:16 ratio.
Ready to level up your editing skills and start cutting on the beat? Let's dive in!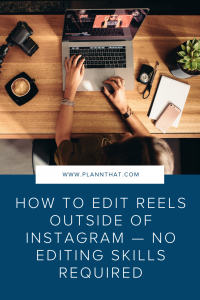 How to Edit a Reel Outside of Instagram
Here are some of the best free and paid apps for editing Reels to help you create seamless transitions and other cool effects in minutes.
Video editing app #1: Adobe Rush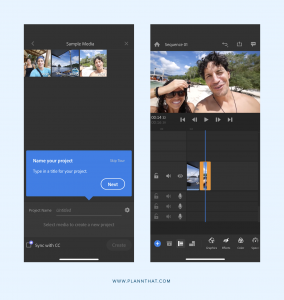 Are you struggling to find a video editor app that is made for social media? Download Adobe's latest creation: Premiere Rush.
It's the little sister of Premiere Pro (without all the bells and whistles). While it is a stripped-down version, it has all the tools you need to whip up eye-catching Instagram Reels.
Edit, cut, format, and share your creation from your laptop or mobile. With a click of a button, you can change your canvas to match the 9:16 ratio for Instagram Reels.
Say goodbye to footage getting cut off or chunks of black around your video.
The only catch? Premiere Rush is a paid service and will set you back $9.99 per month.
Other fun features:
• Zoom right in to your timeline for precise cuts on the beat
• Supports four video tracks and three audio tracks
• Works on all your devices
• The project syncs across so you can continue editing on the bus home or in the office
Video editing app #2: InShot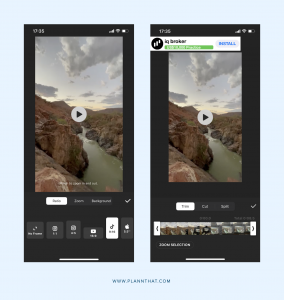 InShot is one of the most popular Instagram Reels editing apps.
With a few taps, you can change the video aspect ratio to 9:16, trim your footage, splice it up, speed up clips, add filters, background music and more!
While it's not the most advanced video editing app, it's perfect for users who want more control over their Instagram Reel edits.
Plus, it's FREE on Android and iOs!
Other fun features:
• Add stickers to your video
• Blurry background for unused areas
• Video rotation and flipping
• Add text to your videos
Video editing app #3: KineMaster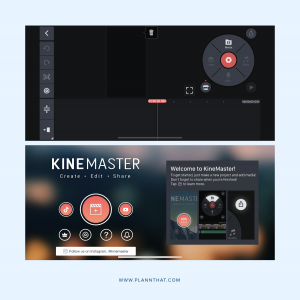 KineMaster is a great Instagram Reel editing app for perfectionists. You can trip your footage frame-by-frame to get a precise edit using your phone.
Besides the basic cut, splice, and merge tools, you can create multiple layers of video, import images, add text, music, sound effects, and record voice-overs (a feature Instagram Reels is still lacking).
The cherry on top is the ability to edit and export 4k video projects at 60 fps.
KineMaster is free, but a watermark will appear on all exported videos. If you want to remove it, you can upgrade to a monthly ($4.99) or annual subscription ($39.99).
Other fun features:
• Video blending modes
• Reverse your footage, make in-camera transitions, focal shifts, and more
• Use chroma key to composite two or more videos