The world of social media never sleeps… and basically, neither do we. (That's a bonus of having an international team!) The great thing about that is, we can let you know about all the fancy new features and updates as they happen.
That said, you can rest assured we're not updating you on every mundane update that happens in social media land… because if we told you guys every time Instagram moved a button in its Shopping dashboard, neither of us would ever get anything done! Instead, we cherry pick only the most important news you need to know in order to get ahead of the social media game and grow your brand.
From TikTok Stories to a bunch of new Instagram features, here are the updates that will actually make a difference in your business.
Prefer to watch and learn? Check out our latest updates video
TikTok Stories are in testing right now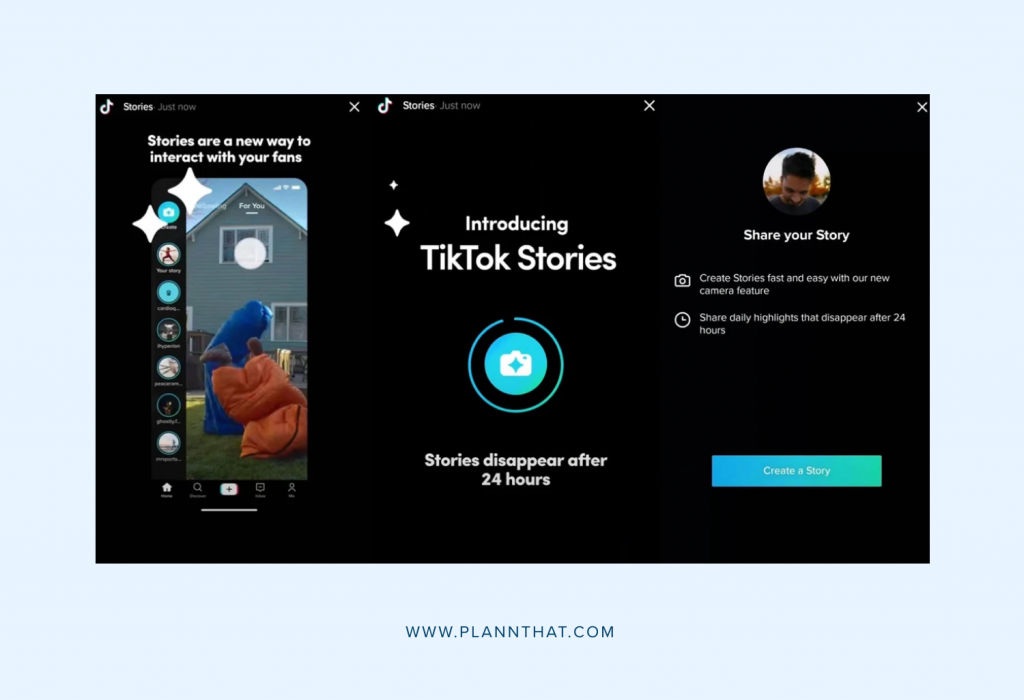 It's no secret that TikTok has been a serious trailblazer since it burst onto the tech scene. Besides Vine, they were the first to pioneer short-form video, with Instagram quickly following suit with Reels, and YouTube with Shorts.
So, it's a rather interesting development that the platform is currently testing TikTok Stories! Yep, just like Instagram, Twitter ( RIP Fleets!), LinkedIn, and of course, the OG, Snapchat, it looks like TikTok is getting on the ephemeral content bandwagon. As with many new features, it was spotted in testing by tech commentator, Matt Navarra.
How do TikTok stories work?
Matt Navarra via Twitter
It looks like TikTok stories will work in a similar way to Instagram stories, allowing users to post temporary content that disappear after 24 hours.
To add to stories, TikTok users will tap on a camera button on a new navigation bar on the left side of the screen. From there, they will be able to upload videos or images (a first for TikTok!), and add text, stickers, sounds, or other effects.
When will TikTok stories be available?
TikTok stories are currently being tested in a handful of non-U.S. markets. It's not clear exactly when they will be rolled out everywhere — but we'll keep you updated as we hear more. Watch this space!
YouTube will now pay you to make Shorts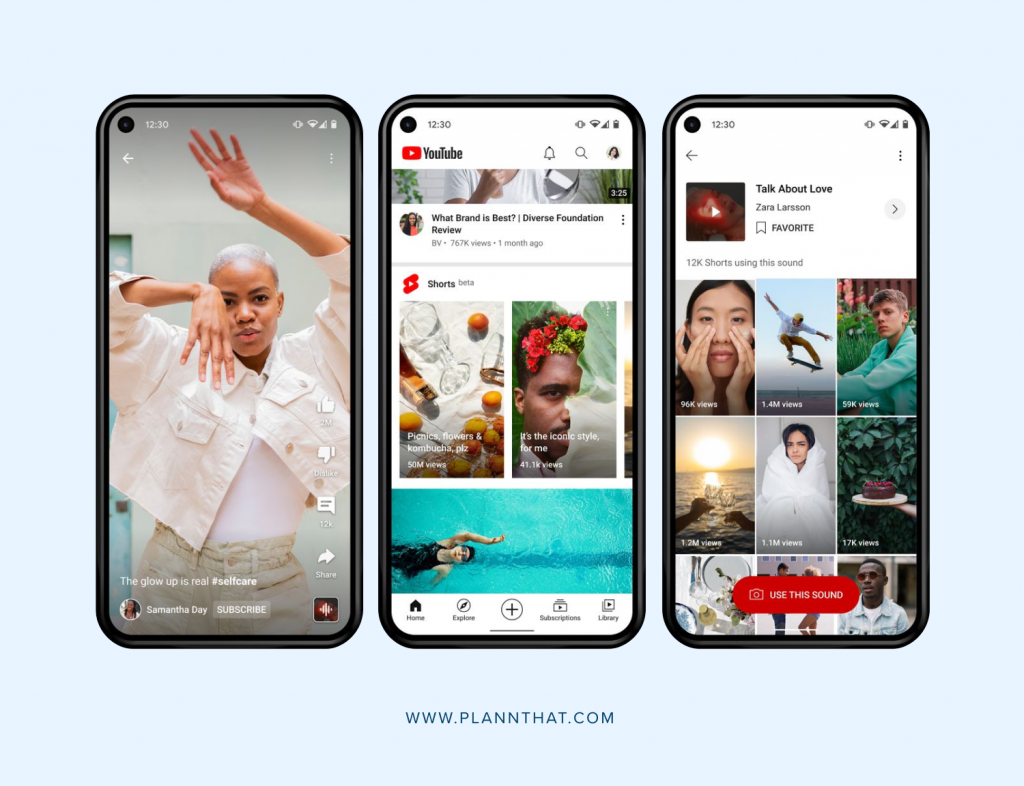 You might remember a few months back, we wrote about how YouTube had launched their own short-form video tool, Shorts. But, before you dismiss it as old news, it's worth knowing — the platform is seriously pushing Shorts on the platform right now. So much so that they'll pay you to make them!
Yep, they recently rolled out a $100 million YouTube Shorts Fund, that will reward creators for their best and most viewed short-form videos in 2021 and 2022. Each month, the platform will invite thousands of eligible YouTubers to claim a payment from the fund, ranging from $100 to $10,000. The only caveat? It has to be high-quality, unique content, and filmed organically on the platform.
Shorts is a great way to show up consistently on a platform with over 1.86 billion users, without having the camera gear and time to create long-form video content. Plus, you can always repurpose your videos on TikTok and Reels. So, what are you waiting for — get creating!
Instagram is testing lists…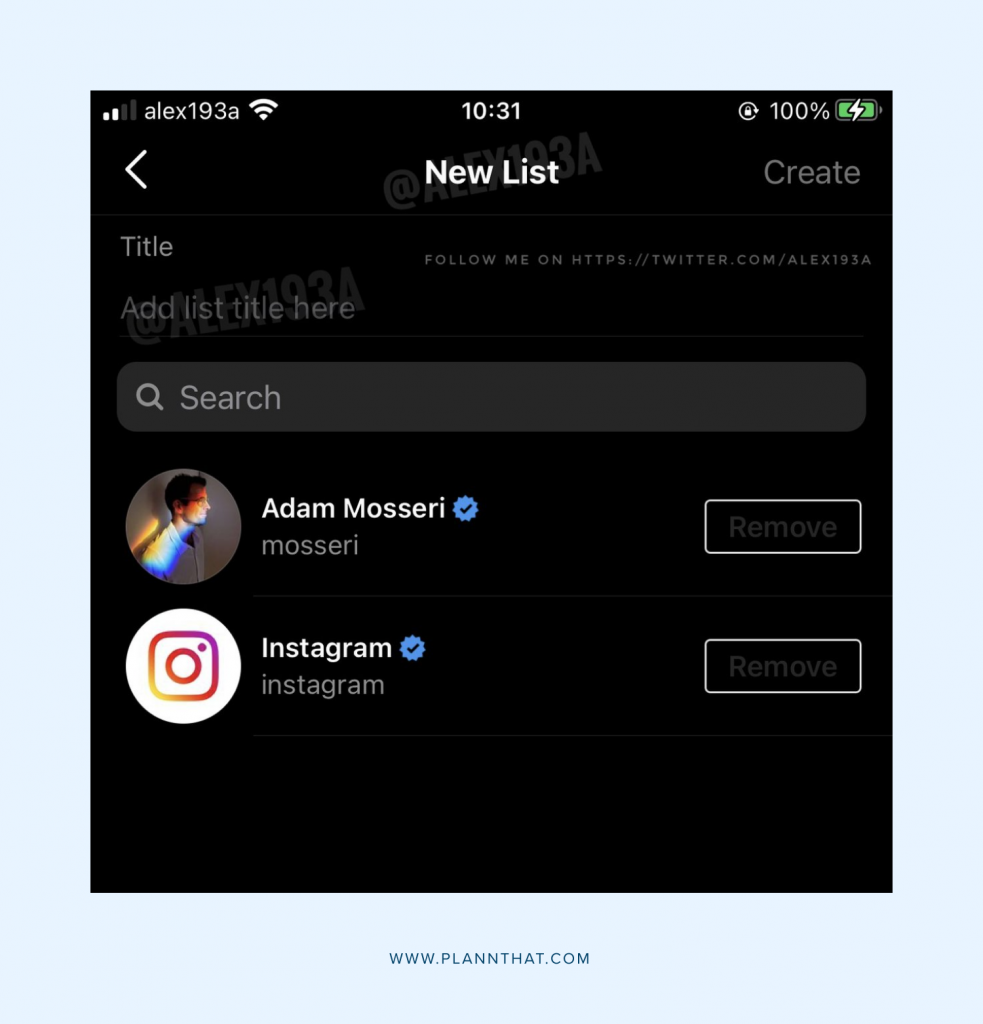 In recent years, Instagram has been working on features to make using the app a more personalized and intimate experience.
First, they added 'Close Friends' lists, to allow you to share stories with only a certain group of people. Then, for a while, they were encouraging users to create a second account where they share posts with only close friends. And, of course, there's been a whole slew of online safety features to safeguard against online bullying.
Now, it seems their newest development is 'Lists.' Spotted in testing by developer Alessandro Paluzzo, this feature would allow you to create (you guessed it!) lists of your followers, other than just close friends. This would allow you to broadcast your content only to those people. This feature would enable brands, businesses and individuals to create more of a community feel, where they broadcast exclusive content to those people. Almost like a Facebook group!
It looks like Lists also gives you the ability to choose to mute the stories and posts of those people — which could be a handy feature if you're looking to do a quick clean up of your feed but don't want to actually unfollow those people.
Currently, it's in testing, which no news if and when it will hit the mainstream. But, we'll keep you posted!
And limits…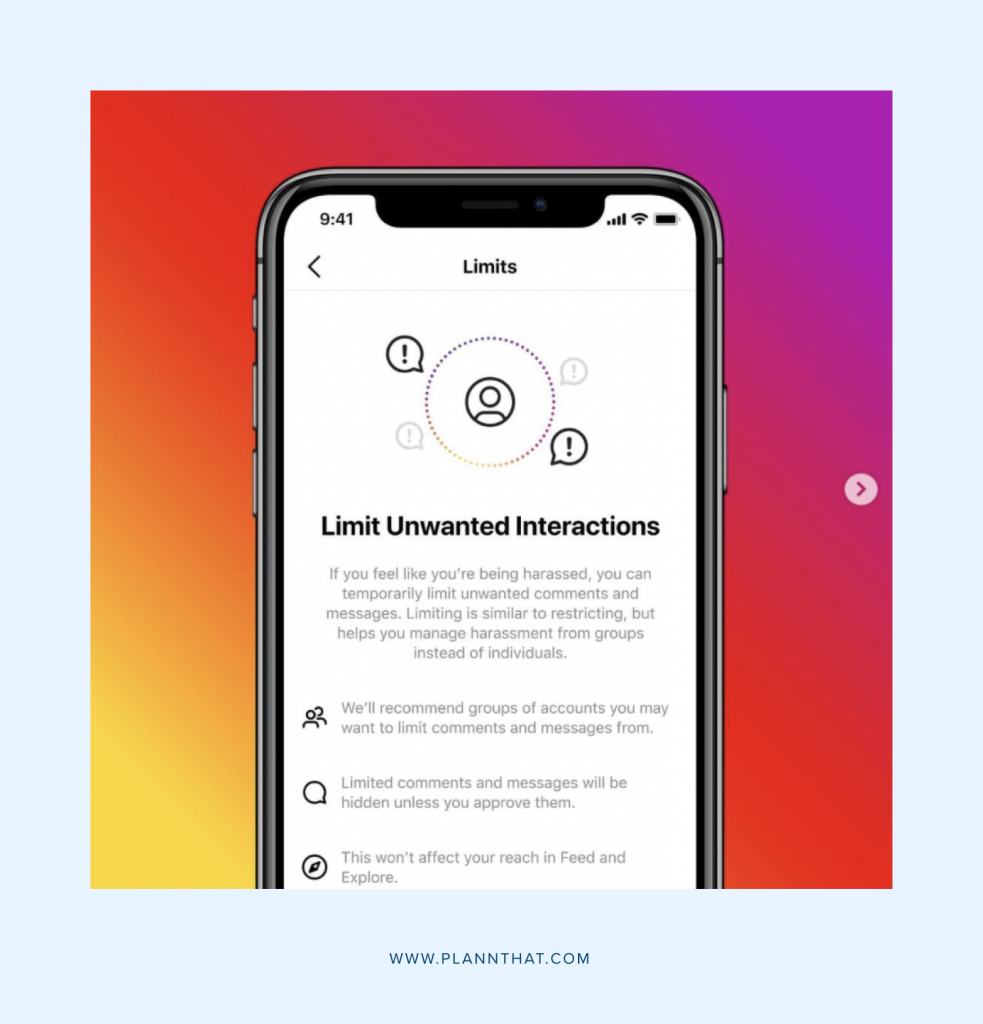 Earlier this week, Instagram CEO Adam Mosseri posted about a series of new tools designed to protect the community from online abuse. The features allow you to 'limit' comments and DMs from certain groups of people, such as people who don't follow you or who have only recently started following you.
There's also a couple of new updates on the existing measures to stop cyber bullying.
"We already show a warning when someone tries to post a potentially hurtful comment. If they try to post it again, we show a stronger warning – reminding them of our Community Guidelines and that we may remove it if they proceed. Now, we'll show the stronger message the first time rather than waiting for multiple tries," Adam said in his Instagram post.
"Finally, we're rolling out Hidden Words to everyone, globally, by the end of the month. When it's on, it'll automatically filter DM requests with offensive words, phrases and emojis so you never have to see them. "
All in all, a step in the right direction, we say!
You can now co-author posts with Instagram's new collab feature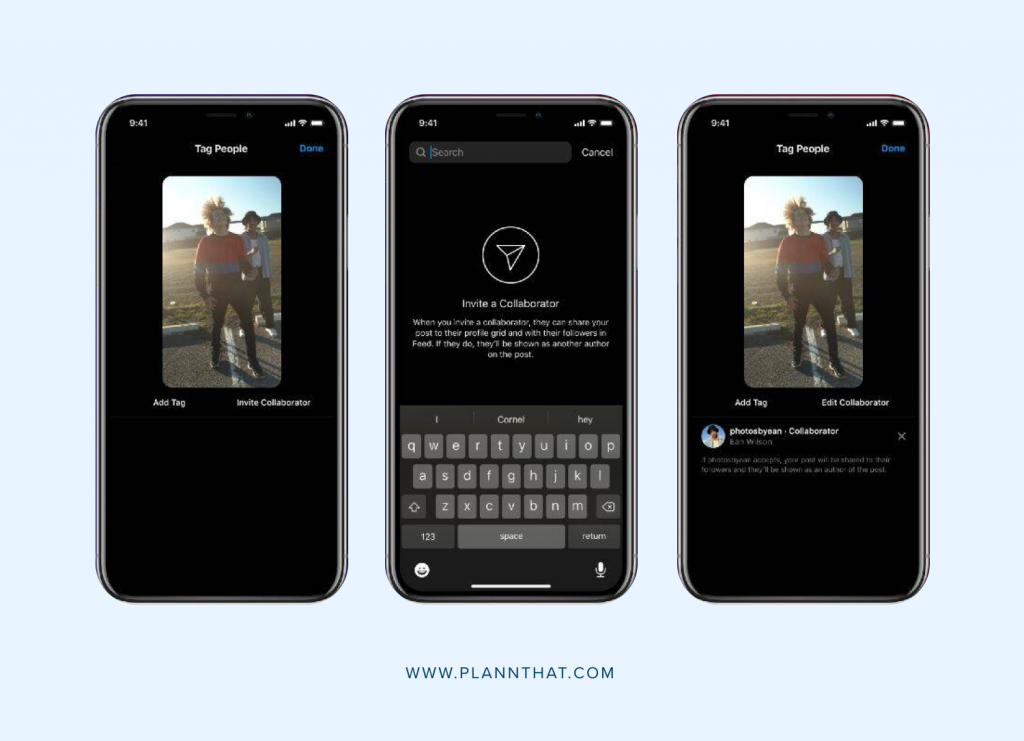 Yet another way Instagram is encouraging connection and collaboration on the app? Their new collab feature. This tool would allow two creators to post the same content on their pages at the same time. How it works is, when creating their post or Reel, one user will click a button that 'invites' another user to collab. Once accepted, the content will be shared on both feeds simultaneously — and both names will show up in the header section of the post.
It's a handy feature for people working on joint projects, collaborators, teammates or even just people with multiple Instagram accounts. Another cool bonus is, you'll both be able to see the data of the post on your insights dashboard.
Currently, the Instagram collab feature is being tested in the UK and India. But, here's hoping it gets rolled out elsewhere, because it's a handy way to get more eyes on your content!
By being the first to know about social media trends and updates, you can get ahead of your competition and master the algorithm. Get on our list to get the latest news emailed straight to your inbox, and you'll never miss a thing.