Video? You mean vide-"oh, you DEFINITELY need to be using this for your business!"
It's official: Instagram CEO Adam Mosseri has come on the record to say that Instagram is no longer just an image-sharing app. They'll be leaning more into video in order to compete with the likes of TikTok and YouTube.
So, the best time to get started with video was yesterday. And, the benefits of doing so are well worth it.
According to data from Animoto, 93% of customers got a new customer due to a video they posted on social media. Plus, research from Wyzowl shows that 86% of marketers say increased traffic due to video marketing, and 84% have seen increased leads.
The stats don't lie —whether it's building a sense of community, increasing your website visitors or making more sales, video can help you achieve any of your goals for your small business.
But, just like anything in the marketing space, video moves fast. New updates, features and platforms are popping up all the time.
That's why we've put together this mega guide to everything you need to know about using video for your small business in 2023.
From choosing the right video platform for your brand to getting the right dimensions and repurposing your videos, you'll find everything you need to slay your video strategy.
The Pros and Cons of Instagram Reels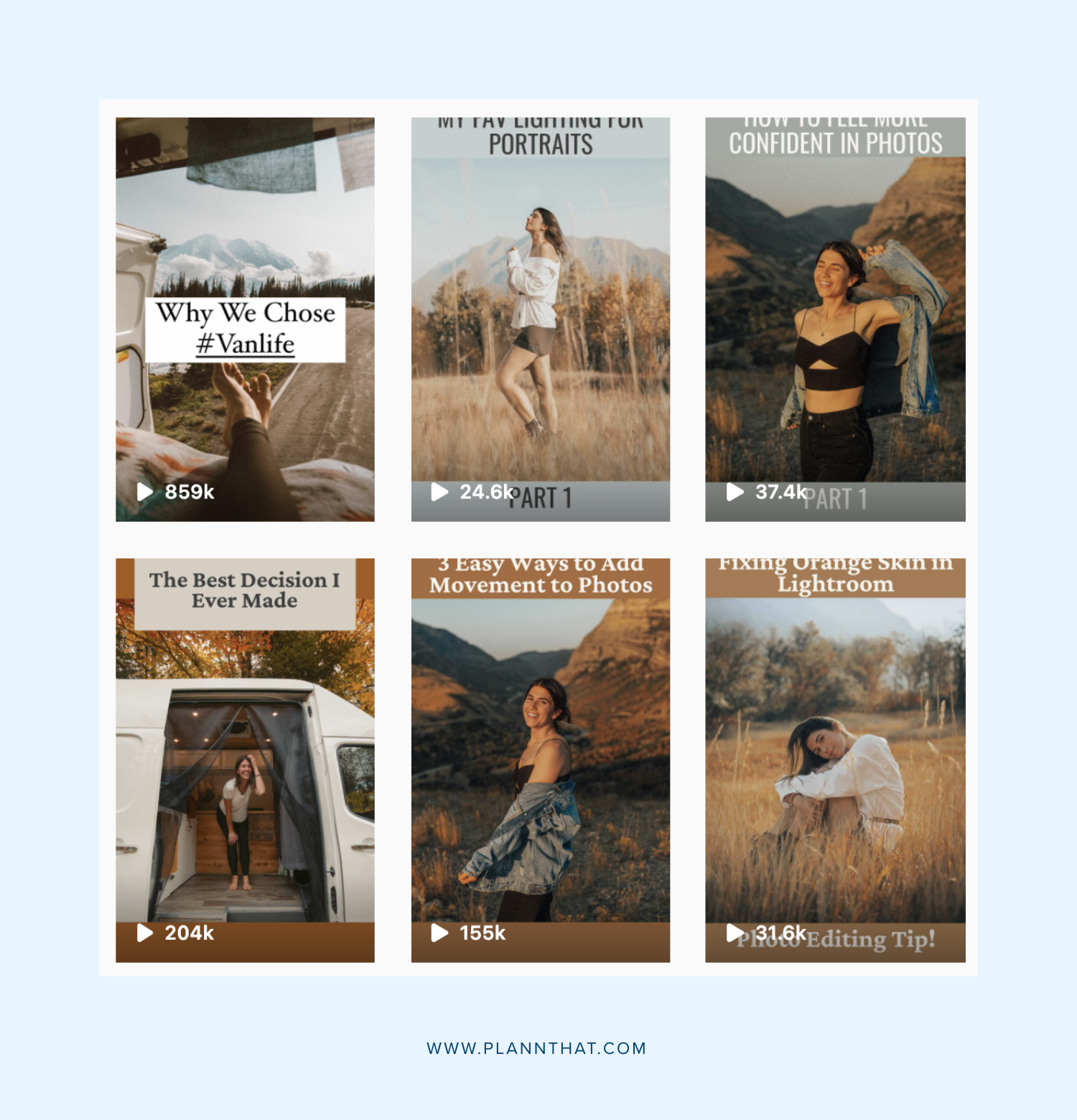 PRO: INCREASE YOUR ORGANIC REACH
Whenever Instagram rolls out a new feature, the app rewards accounts who use it
Instagram Reels is the best way to go viral on the platform and boost your organic reach without spending money on ads
CON: YOU CAN'T PROMOTE INSTAGRAM REELS
Instagram wants Reels to be an organic environment and currently doesn't allow you to boost Reels. This could change in the future, but for now, there is no way to buy your way to more views.
CON: BUSINESS ACCOUNTS CAN'T ADD MUSIC
If you have a business account, you can't add music to your Reels. Only personal or Creator accounts have this feature.
However, you can use original audio clips created by other users!
PRO: REELS HAVE A LONGER SHELF LIFE THAN STORIES AND FEED POSTS
Unlike other content types on Instagram, Reels don't get lost in the ether an hour after you press 'Publish'
The algorithm can pick up a Reel at any time and start pushing it out to more users
What does this mean for you? A Reel you posted 2-weeks ago could still go viral, and older Reels can continue to rack up views over time.
Tips for Your Instagram Reels Strategy
• Post 3 to 5 Reels per week.
• Share educational or inspiring content which will encourage people to save and watch on repeat.
• Put a unique twist on trends and make the videos relevant to your niche
• Stick to your niche to attract the right followers to your account
• Use relevant hashtags to describe your Reel and paste them at the bottom of your caption, NOT the first comment
• Create Instagram Reels covers to keep your feed cohesive and make the topic of each video visible
The Pros and Cons of Instagram Stories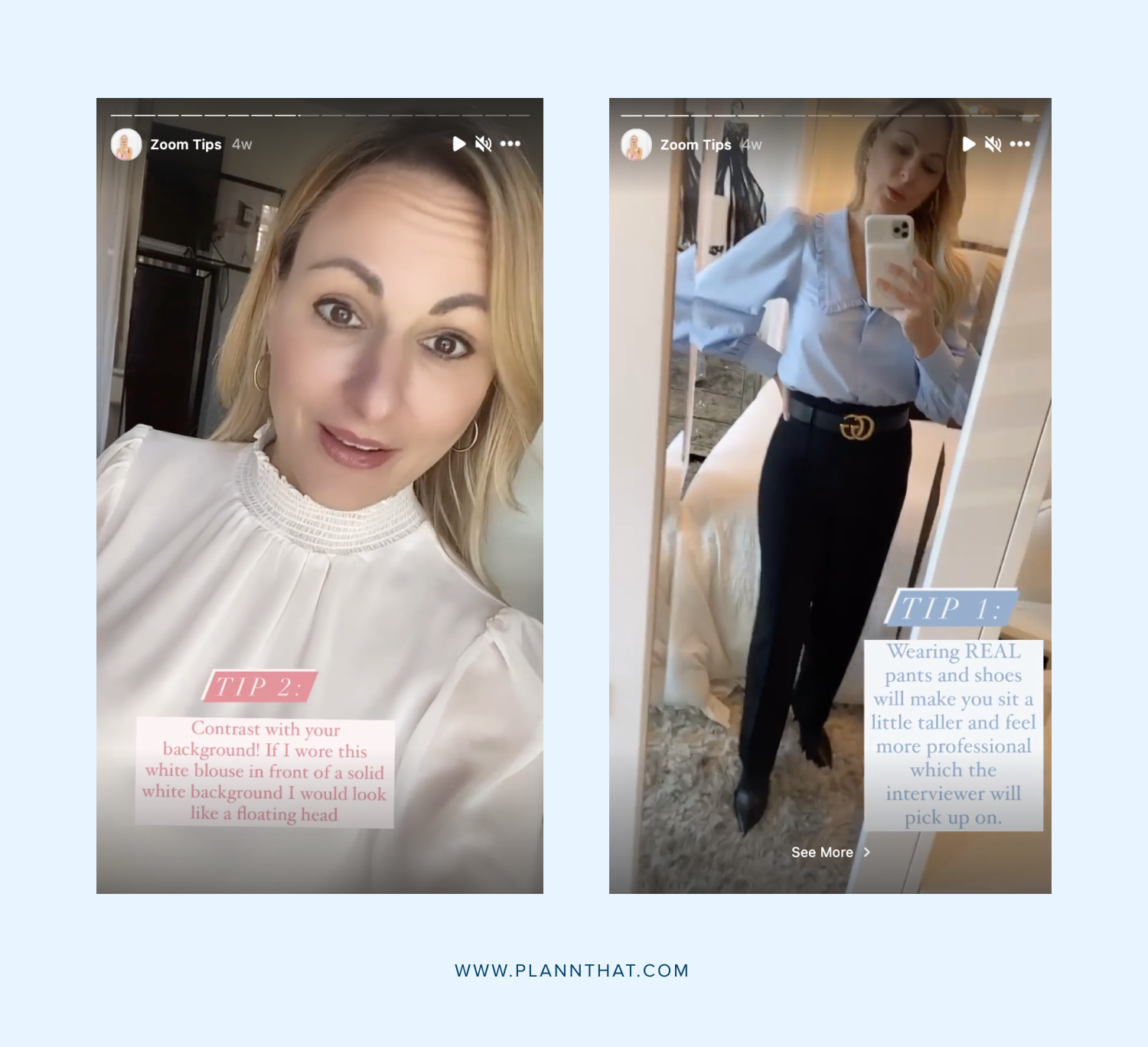 Once you've captured your audience's attention with a Reel, you want to build a connection with your Stories.
Stories help you connect with your audience beyond the perfectly curated feed. It creates the alli-important know, like, and trust factor and gives viewers a glimpse into your raw and unfiltered life.
However, there is a time limit.
Each Story is only 10-seconds long, and you can record up to 4 at one time. The Instagram video dimensions for Stories are 9:16.
PRO: SWIPE UP FEATURE
Once you hit 10k followers on Instagram, you'll have the ability to add links to your Stories.
This is a powerful way to drive traffic back to your site and make sales.
You don't need to try to get people to click the link in your bio. The 'Swipe Up' feature lets you bypass that extra step and get your audience onto your website with a flick of their thumb.
CON: STORIES DISAPPEAR AFTER 24-HOURS
The biggest drawback of Instagram Stories is that all your Stories will disappear after 24-hours.
Unless you add the content to a highlights folder.
PRO: IT PROMOTES LESS CURATED CONTENT AND MORE ENGAGEMENT
On Stories, you can show a more raw and unfiltered side of your life and business. You can show up with a messy bun and tracksuit pants while delivering value for your audience.
The features inside Stories let you engage with your followers in new ways. You can run polls to learn more about their likes and dislikes, create quizzes, host informal q&as and more.
Tips for Your Instagram Stories Strategy
• Post 10 Stories each day at different intervals.
• Use engagement features like polls and questions to boost views on your Stories.
• Add hashtags and location tags to improve your reach.
• Change the colour of the text to match your brand colours.
• Share value in your Stories. Don't just post a picture of your smoothie. Share the recipe
How to use Instagram's new Reels and Live insights
Up until recently, we had to rely solely on like, comments and and 'good vibes' to gauge how our Instagram videos were performing.
But, not anymore!
Instagram has finally unveiled insights for Reels and Live.
Ready to take a deeper dive into your analytics? Here's everything you need to know about the new Instagram Reels and Live insights!
New Instagram Reels Insights Explained
Has your account EXPLODED as a result of your daily or weekly Reeling? Or maybe you quite haven't figured out how to get on the Reels engagement train?
The new Reels Insights will help you keep doing more of what's working or help you figure out what to ditch.
Here are the new Reels analytics and what each one means:
• Accounts Reached: How many unique accounts watched your Reel at least once
• Plays: The total number of times your Reel was watched, including replays
• Likes: How many unique accounts double-tapped and liked your post
• Comments: The number of comments on your Reel
• Saves: The number of times someone tapped the bookmark icon and added your Reel to a collection
• Shares: The number of times a user shared your Reel to their Instagram Story or sent it to another user via DM
How to View Reels Insights
The quickest and easiest way to view your Reels Insights is to go to a Reel and tap on 'View Insights'. You'll find this option on your Feed grid as well as the Reels section on your profile.
If you're looking for Insights from the Reel section, tap the three dots to pull up the menu options.
Once you do, a new page will pop up, and you'll see the analytics for that specific Reel.
Not seeing metrics for your Reels? It's probably because it's only available for Business and Creator Accounts. It takes less than five minutes to switch, and you'll get access to all the other Instagram analytics.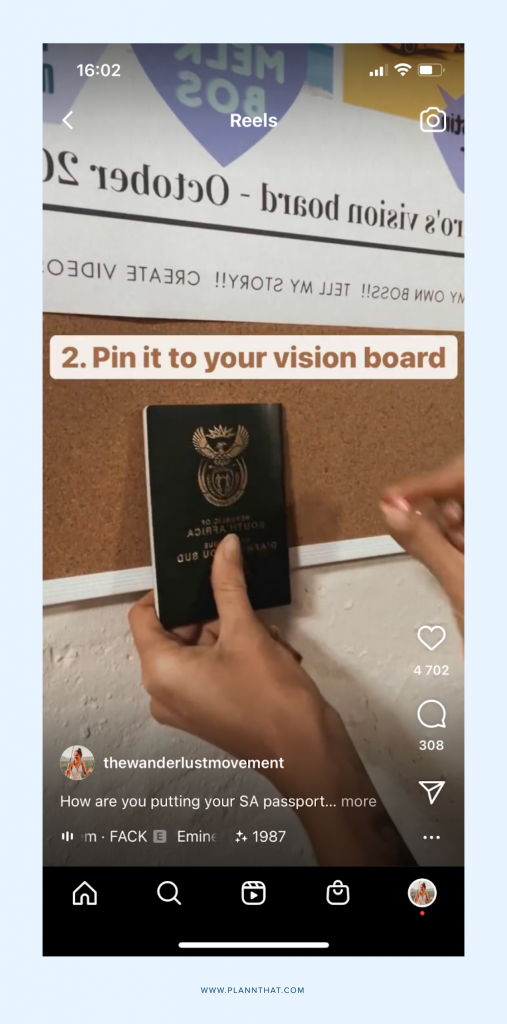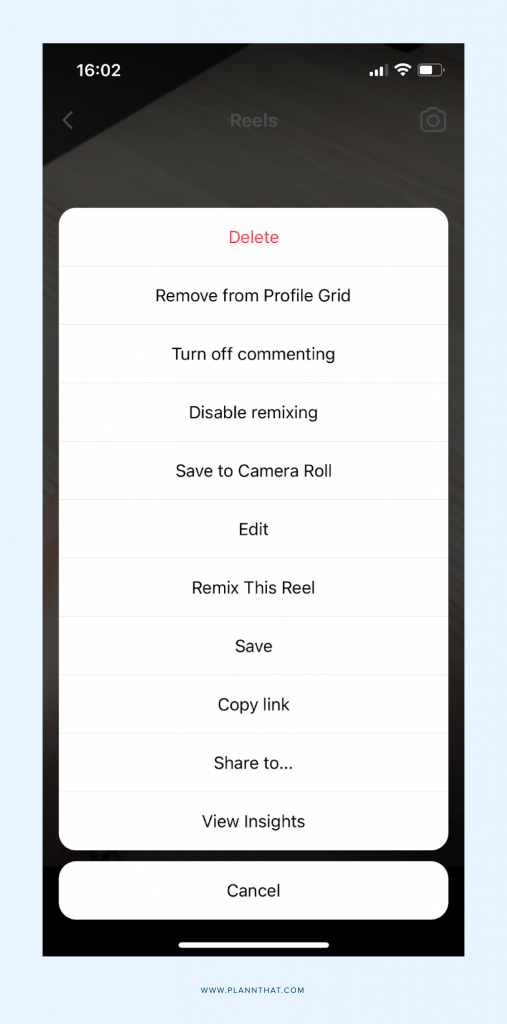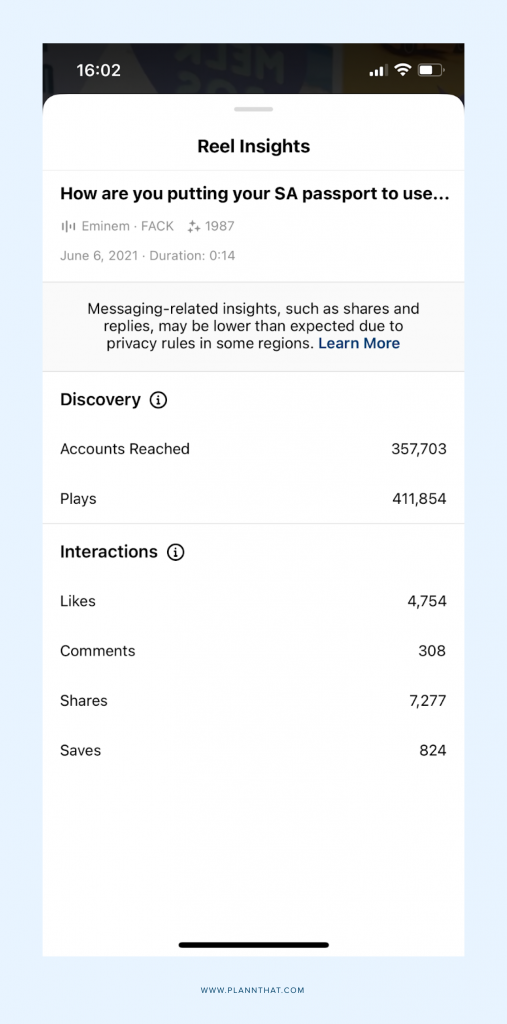 New IG Live Insights Explained
In the days gone by, your Live would just end.
There were no analytic to tell you how it performed. Nothing.
Luckily those days are behind us, and Instagram rolled out all the analytics we've been missing.
Here's what account insights you'll see at the end of your Live:
• Accounts Reached: The total number of unique accounts who watched your Live
• Peak Concurrent Viewers: The highest number of accounts that were watching your Live at the same time
• Comments: The total number of comments on your Live
• Shares: The total number of times someone shared your Live to their Stories or with another account
The New Instagram Insights Dashboard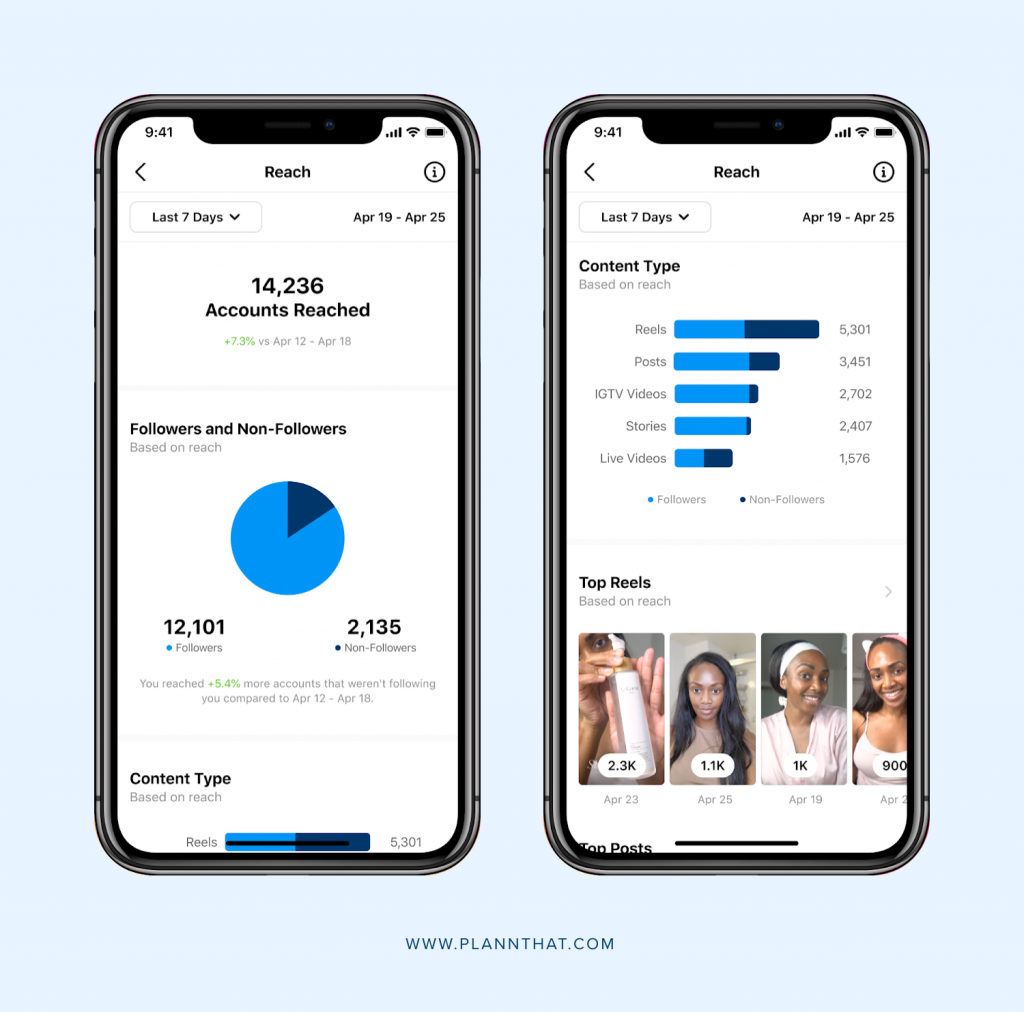 Besides the new analytics available for Reels and IG Live, Instagram has also upgraded the Insights dashboard.
On the new Insights Overview, you can see:
• A breakdown of the content you've shared (Posts, Stories, Reels etc.)
• Accounts Reached
• Content Interactions
• Total Followers
Tap on 'Accounts Reached,' and you'll see a dashboard that shows you:
• Total accounts reached: Followers vs Non-Followers
• Content Type reach: Total accounts reached for each content type
• Top Posts, Stories, Reels, IG Live by reach
Tap on 'Content Interactions"' and you'll see a dashboard that shows you:
• Post Interactions: Likes, comments, saves, and shares.
• Story Interactions: Replies and shares
• Reels Interactions: Likes, comments, saves, and shares.
This new Instagram Insights dashboard gives Creators even more transparency around which types of content work best and the types of accounts you're reaching.
But that's not all!
Instagram said in a statement: "Over the coming months, we will also begin rolling out new preset time frame options in Insights, expanding beyond the last 7 and 30 days. We'll also begin supporting Insights on desktop."
The video dimensions for every type of social media post
There's nothing worst than filming a TikTok video and reposting it to Instagram, only to realise that the text captions are completely cut off.
The good news is, you don't have to be a professional video editor to make your content work across every platform.
These are the video dimension sizes you need to know for social media in 2023, spanning Reels, stories and TikTok! By keeping this cheat sheet at the ready, you can make always make sure your social media vdeos look fabulous, in-frame and blur-free!
Instagram Reels Dimension Specs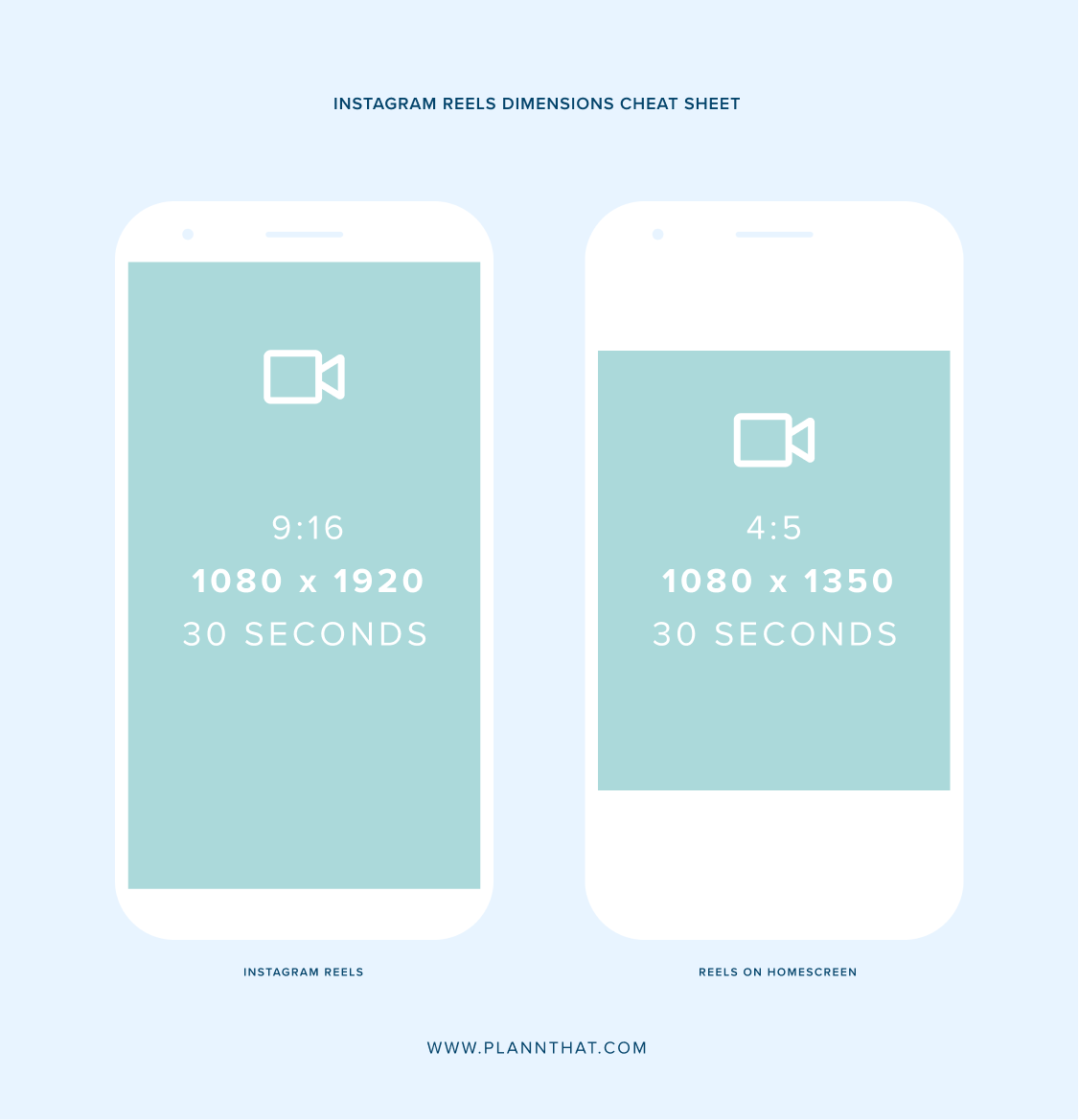 Instagram Reels are designed to be viewed as 9:16 (1080 X 1920) or vertically full screen, which is the exact same format as Instagram Stories you're already familiar with.
It's perfect for your full-body visual of your dance challenge. BUT, when Reels appear in the newsfeed they are displayed in a 4:5 ratio, more commonly known as 'portrait' (1080 X 1350)
What does this mean? Well, when displayed in the Reels newsfeed, it will crop the top 15%, and the bottom 15% off your Reels video. So, you'll want to ensure the main visual of your content is lined up within the 4:5 ratio area, and that it's perfectly centred in the middle of the 9:16 screen.
When the video appears in the Reels News Feed, it is still appealing to watch and not cropping heads off, while also still remaining perfect in the intended ratio of 9:16 in the Reels library.
TikTok dimension specs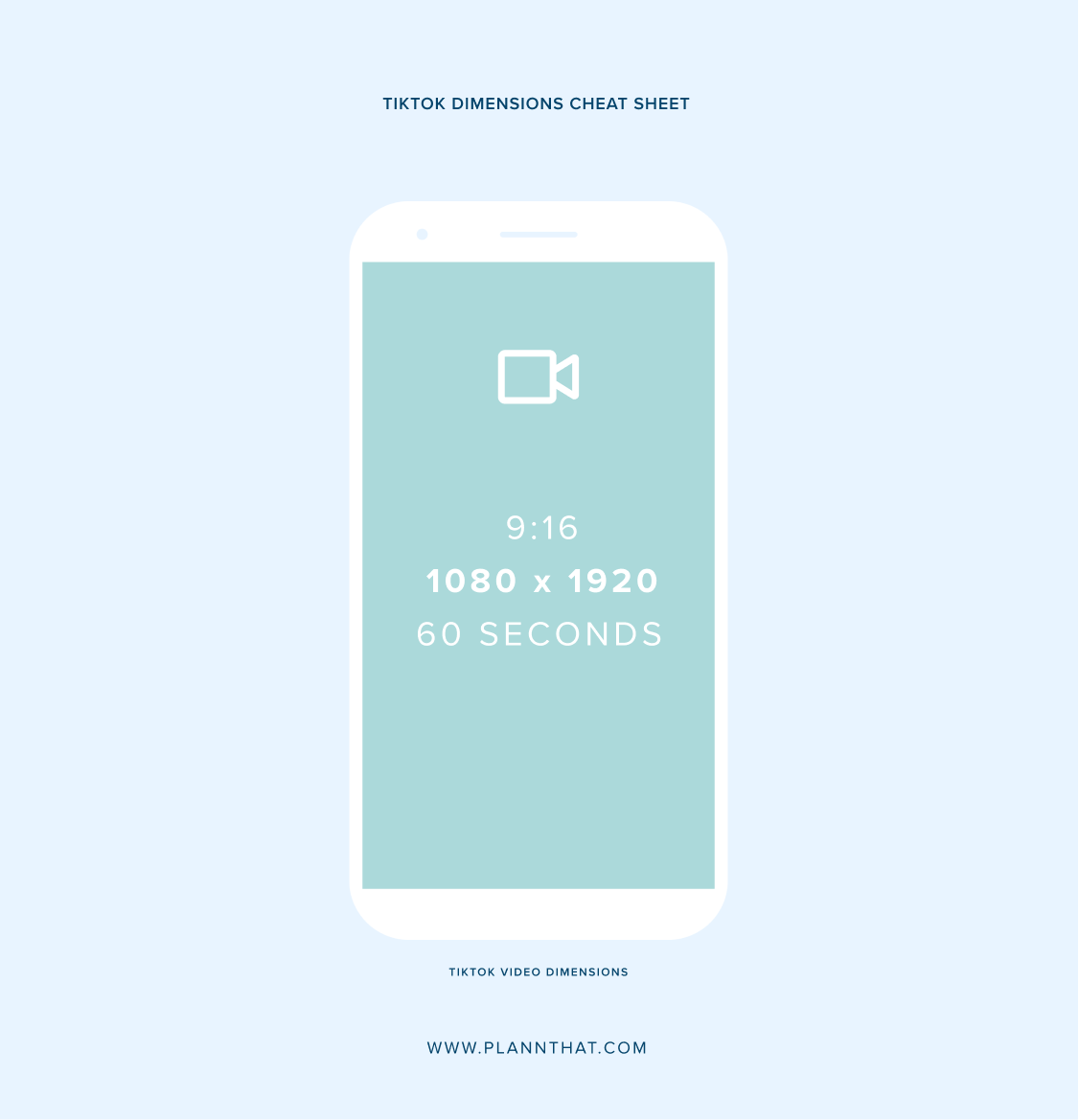 There's no doubt that TikTok is now officially a major player in the social media world. So, it would be remiss of us to create an article about social specs for 2023 and leave them out! With there being only one content type on TikTok (vertical videos) the dimensions are fairly straightforward. But, here's what you need to know if you're shooting your video in a different app like InShot, or repurposing your Reels videos.
TikTok video dimensions are  1080×1920. They should have an aspect ratio of 9:16. While you can also use 1: or horizontal videos, it won't take up the whole screen so you'll likely see borders around your video.  TikTok videos can be up to 287.6 MB in size for iOS, or 72 MB on Android. For ads, it can be up to 500 MB.
Instagram stories dimension specs
You don't need math wizardry to figure out the perfect Instagram Story size.
Whether you want to post an image, video or ad, the dimensions are straightforward and stay the same.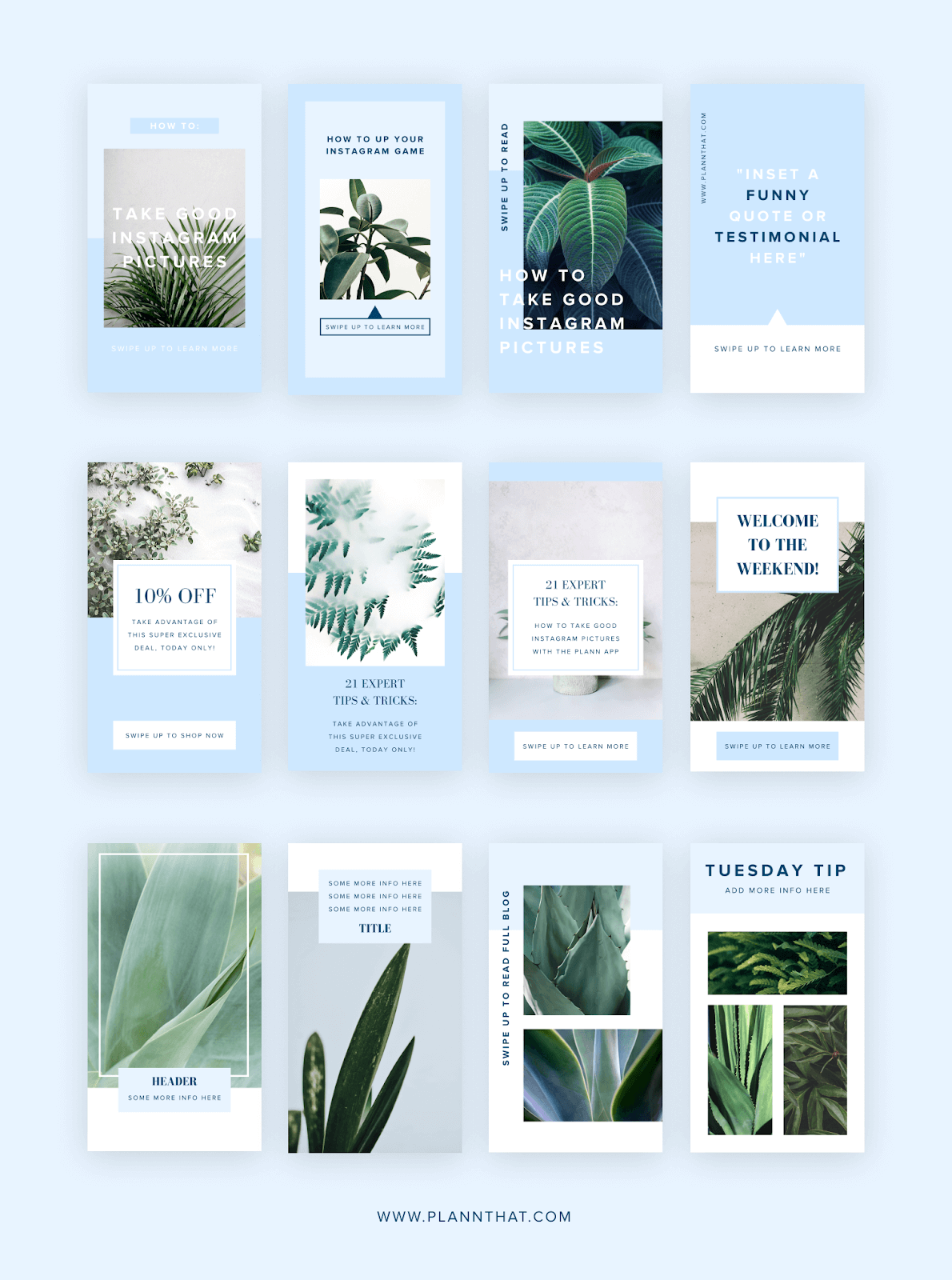 Dimensions: 1080px by 1920px
Aspect ratio: 9:16
Minimum resolution: 600px by 1067px
Minimum image size: 30 MB
Max video size: 4 GB
Video format: MP4 or MOV
How to create Instagram Reels Covers
What Are The Dimensions for Instagram Reels Covers?
• Thumbnail on the Reel feed: 9:16
• Thumbnail (feed): 1:1
You'll want your canvas size to be 1080 x 1920px and to keep your most important information (like text) in the centre, so it doesn't get cut off when resized to 1:1.
How to Make Instagram Reel Cover with Canva
You don't need super fancy software like Photoshop to create your Instagram Reel thumbnails. All you need is Canva! It's free and simple to use. Here's how to do it:
Step 1: Create a blank template with the dimensions for 1080 x 1920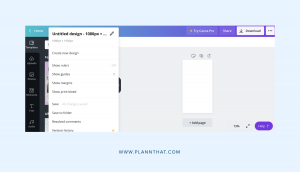 Step 2: Click on elements and search for 'square'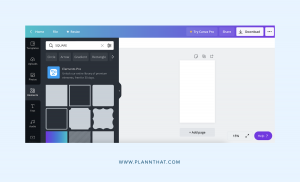 Step 3: Drag the square onto your canvas and centre it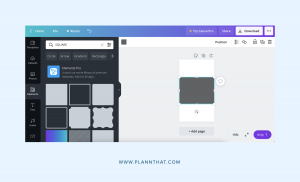 Step 4: Add your text and main image onto your square (this is your safe space)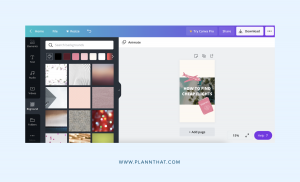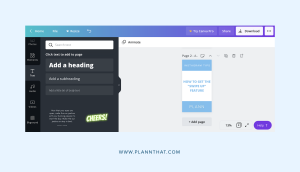 Step 5: Select 'Background' from the menu and change the colour to match your brand.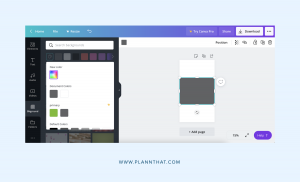 Step 6: Add any other design elements like stickers, and when you're done, export the image and add it to your Reel as the cover image.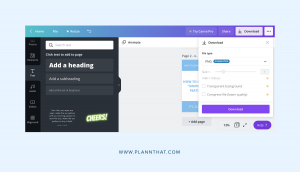 How to Add a Custom Cover to a Reel
It's super easy to add a custom cover. Here's what you need to do:
Step 1: Create your Reel and tap the 'Share to' button when you're happy with your edit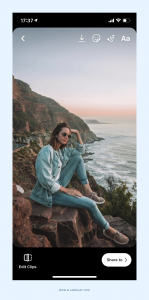 Step 2: Tap the block next to the caption that says 'Cover'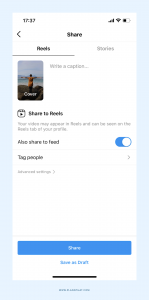 Step 3: Tap the button at the 'Add From Camera Roll' bottom of the screen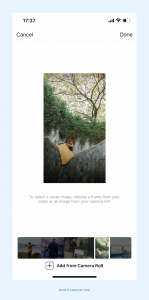 Step 4: Select the cover you created in Canva, tap 'Done', and finish posting your Reel.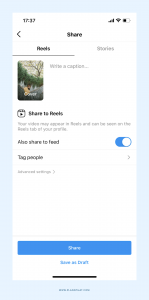 How to get multiple pieces of content from one video
Don't have the time or equipment to shoot new every week?  The good news is, you don't have to! By creating even just one video per month, you can create an endless supply of content for your other channels.
Turn your video into audio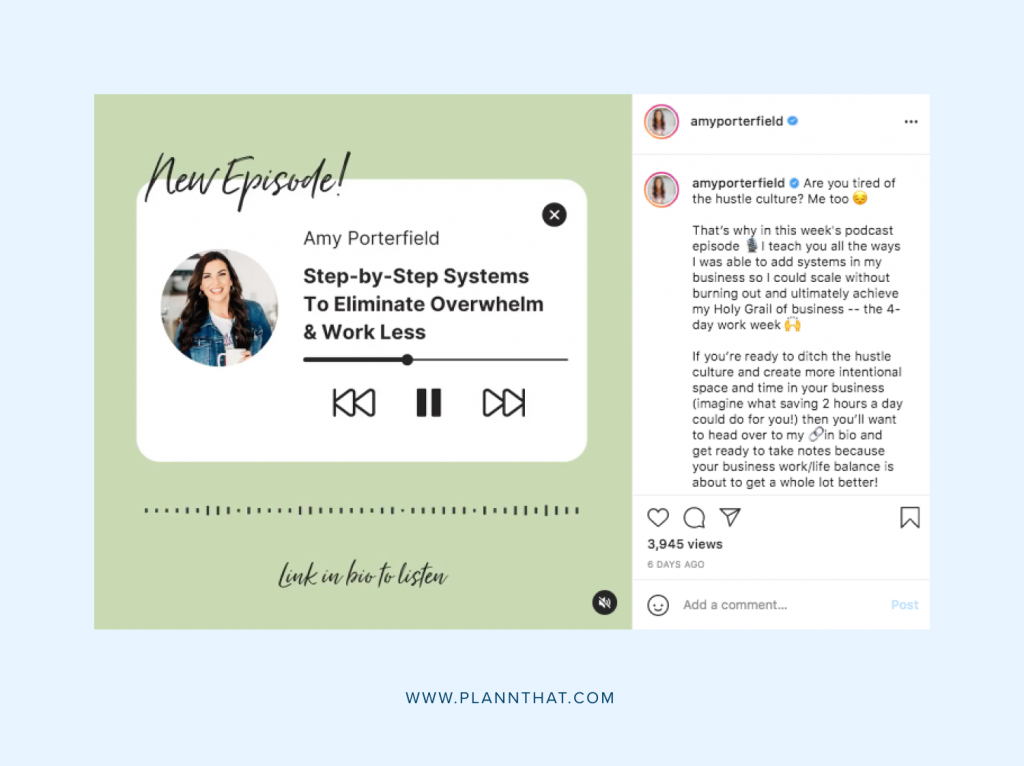 Whether you're recording an interview or an educational face-to-camera piece, audio is a great way to repurpose your video. Not only will it give you more bang for your buck, but audio is one of the fast-growing content types right now.
You can audio file from your video file (psst… life hack — you can convert this simply by changing the 'mp4' into 'mp3' in your file name!) and upload it to a podcast platform. Tools like Anchor.fm allow you to upload your audio to one platform and distribute it across a bunch of platforms, like Apple Music, Google Podcasts, and Spotify. Or, you could extract a snippet from your video and upload it as an audio Tweet on Twitter. You'll also soon be able to do this on Facebook, with their upcoming 'Soundbite' feature as part of their new suite of audio tools.
Get your video transcribed into a blog post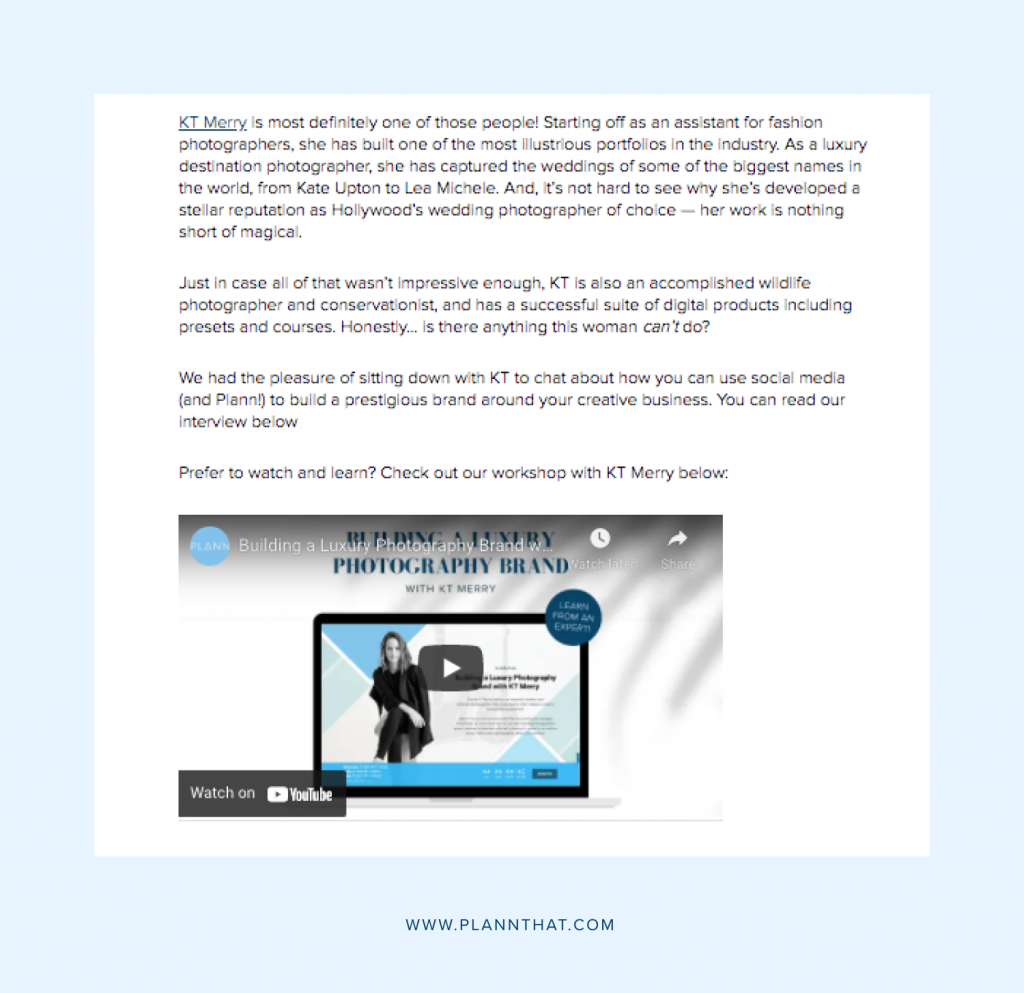 You can easily turn your videos into a juicy blog post by getting the audio transcribed, using software like Rev or Otter.ai. Once you have your text, add some sub-headings, images, and Google keywords and you're good to go! You can even embed your YouTube video on the same topic into the video to further amp up your SEO juice. Plus, you can link to the blog inside your YouTube description. Talk about a win-win!
Transform it into short-form videos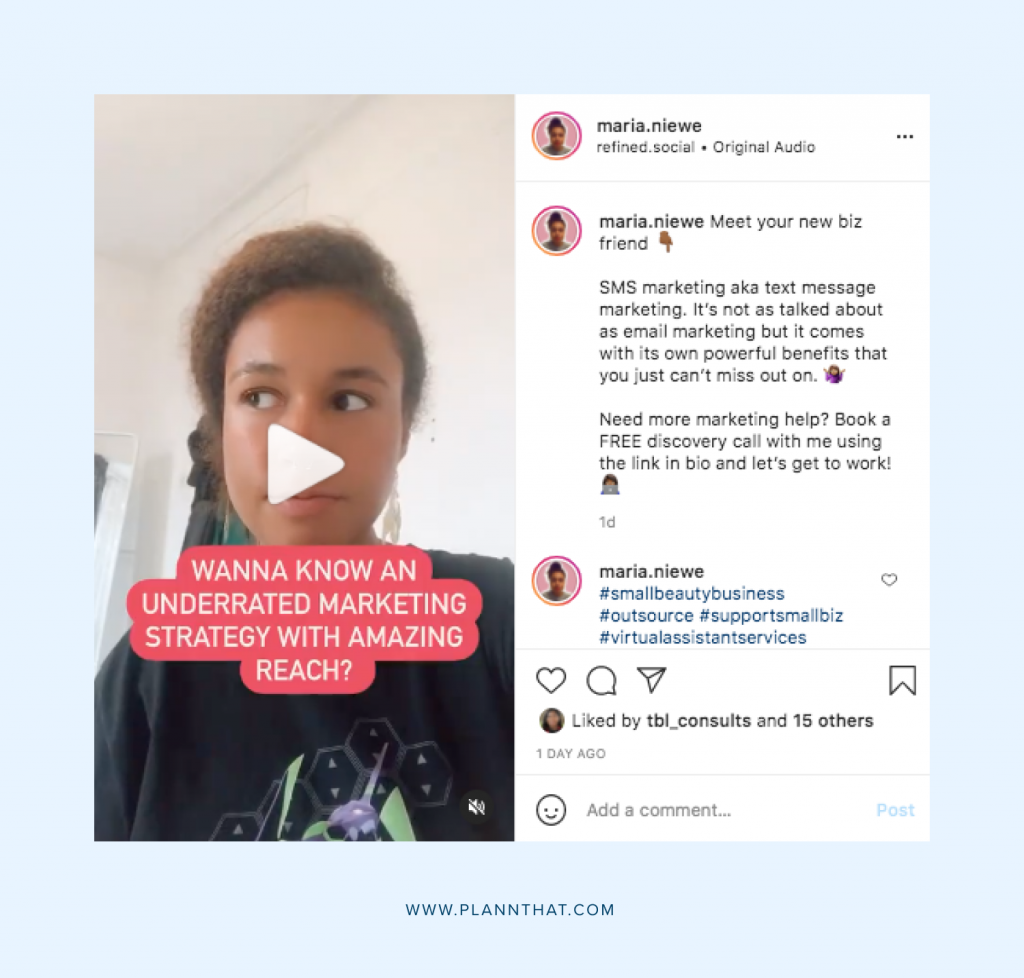 From the new YouTube shorts to TikTok and Reels, there are now more platforms than ever to post bite-sized video content. This means there are endless opportunities to repurpose your longer-form videos into shorter clips that fill up up your content feed for weeks to come!
Now, you can upload videos of up to three minutes into TikTok, which means you can sneak in even more of that valuable content from your video. Meanwhile, the maximum length of YouTube Shorts is 60 seconds, while Reels can be 15 to 30 seconds. So, you could take various soundbites (or, video bites) from your longer video and splice it into shorter videos you post across multiple video platforms. That means there will be even more places for your target audience to discover you.
Turn key moments into a video series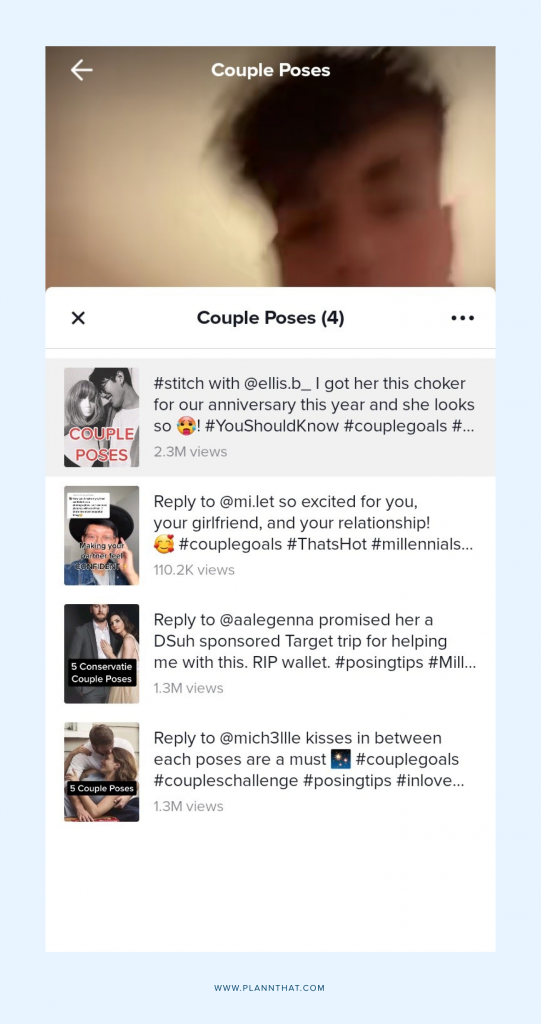 Want to make your video content go even further? One great way to do this is with a video series! Many video tools like TikTok allow you to create 'playlists.' This means you could take a few different snippets from one longer video and turn them into a themed series of videos.
Make a carousel graphic with key points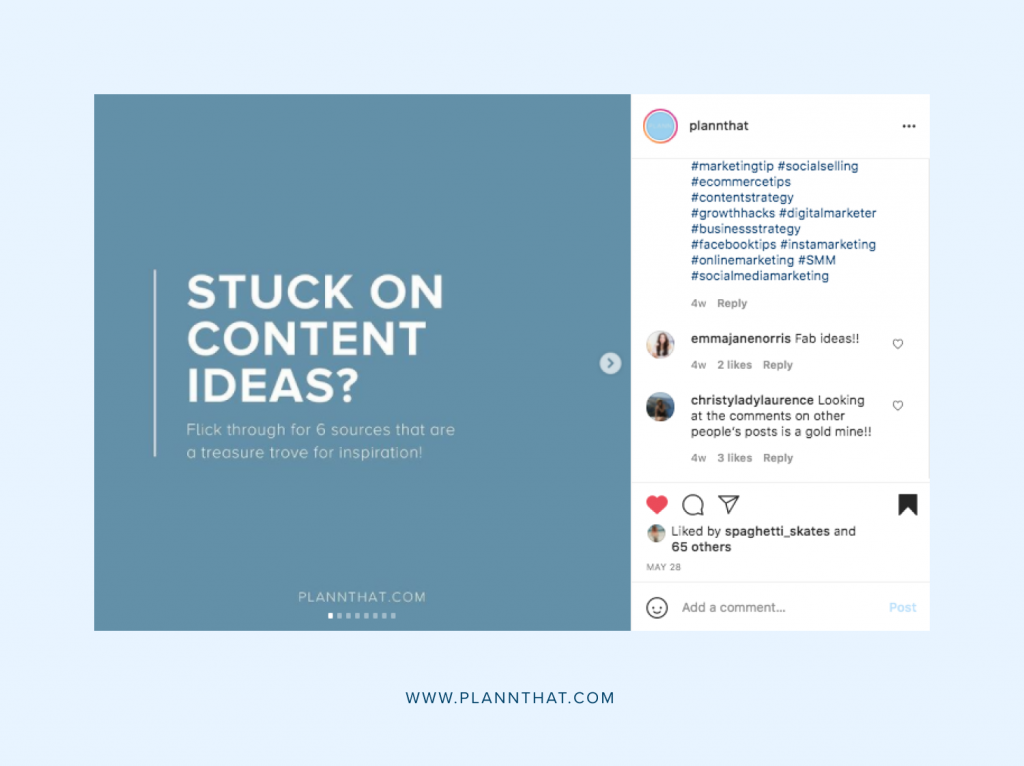 Giving away some great tips in your video? You can showcase these on your Instagram or LinkedIn using a carousel graphic. These are a series of frames within one post that your audience can flick through — with each slide normally including one tip or a new piece of information. You could also do this with key quotes from your video.
Film a face-to-camera Live with key points
There's no better way to build a deeper connection with your audience than with Lives. And, from Instagram and Facebook to LinkedIn and TikTok, there are plenty of places to broadcast live.
But, you don't need to reinvent the wheel when it comes to finding content from your Lives. You could take one or two points from your existing videos, then talk about it in your Instagram Facebook Live. Then, once you've piqued their attention, you could direct them to watch the rest of the full video.
Create a video teaser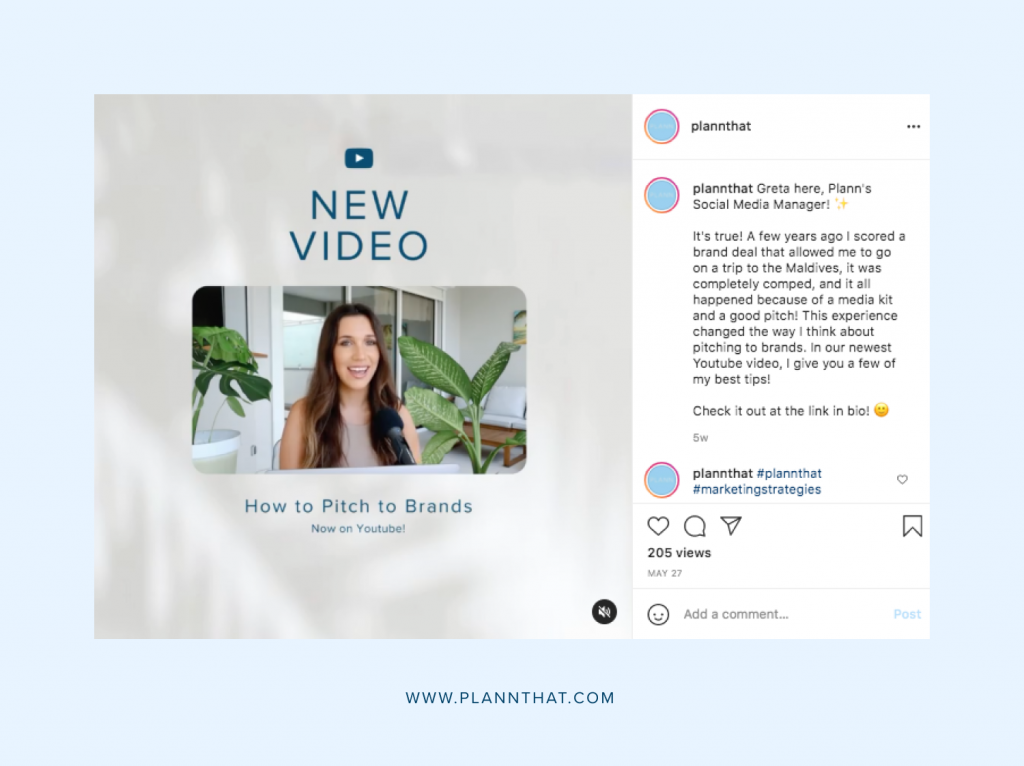 Not looking to take your audience away from your videos but rather, draw more traffic to them? A great strategy is to create a visual teaser that you display on your Instagram feed. Think of this like your 'movie trailer', which gives a brief synopsis of what's going to be inside your video. This will entice your followers to go over and watch the full video.
Ready to plan and schedule your videos and accelerate your business growth? Plann has everything you need to set yourself up for success — including beautiful, free stock videos if you can't be bothered shooting your own! Start your free trial today.